Let's assume,
hypothetically
, that I had a blog and because I lacked self-control, I wrote about the intricate details of my day-to-day life with three-year old triplets and a new baby. And let's assume that you were in some way, either related to us - or, were very good friends.
Now, let's assume that you had plans to come and visit.
Based on what you have read in this blog, is it more likely that you would you cancel your plans to visit because:
1) You already know what is happening in our lives and what the children are doing; OR...
2)
You are afraid.
After not one ...
not two
...
not three
...
not four
... but FIVE separate families have cancelled their plans to come see us for Thanksgiving, I am seriously considering turning this blog in to a
strictly
adorable-picture-only-space that I update once a quarter. No more tales about keys being flushed down toilets, food fights, yelling, fighting, or poop that is intentionally stomped upon. In place of those stories will be pictures of the children, dressed in their finest, feeding ducks.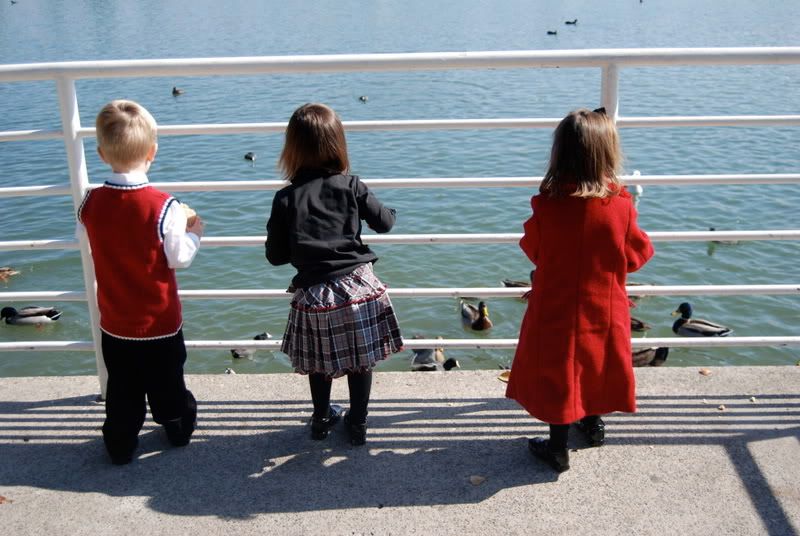 I won't even elaborate that
moments
after this picture was taken, we were charged by a flock of famished geese that nipped at our behinds as we ran screaming away.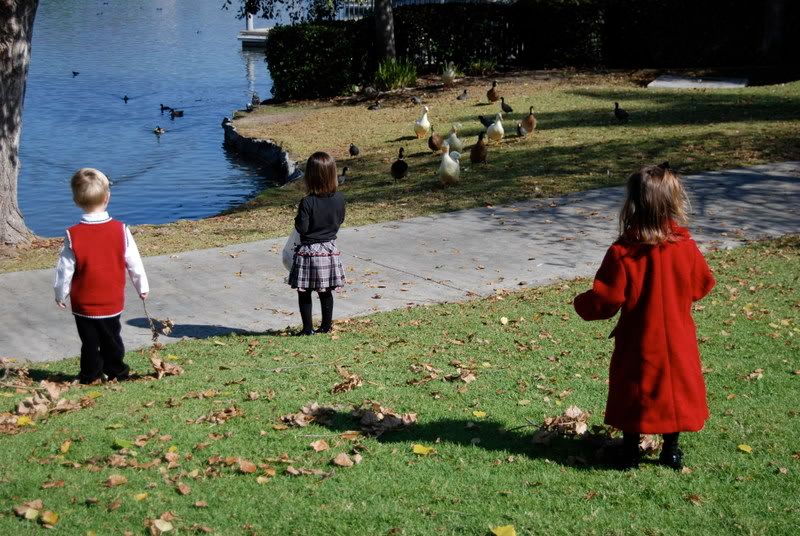 While you weigh in on that, I am off to finish frosting a cake I baked for my husband in honor of his birthday. Which I may,
hypothetically
, have had a very small sliver of. If he notices a chunk missing, I could
always
blame it on my lack of self-control. Or, perhaps one of the kids.
Which seems more plausible?