Today, I set off on a quest to find a tree that loses it's leaves in San Diego.
Low and behold, I found
10
of them.
The kids loved running through the leaves.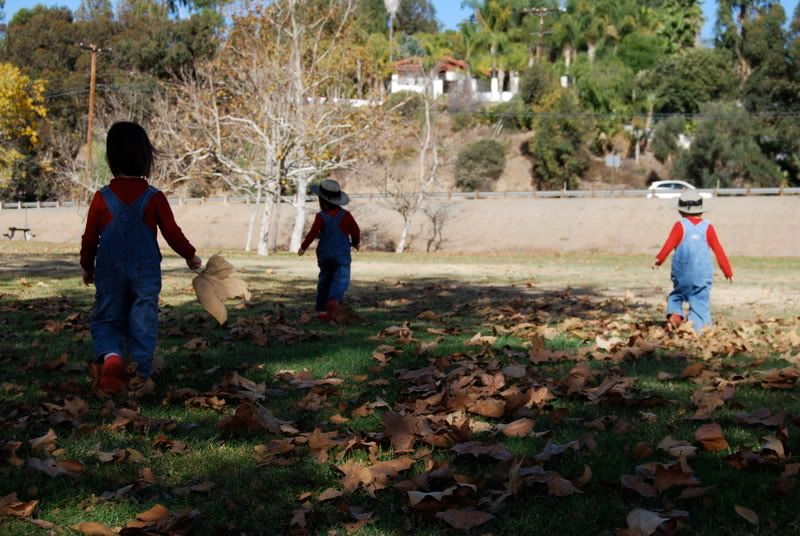 Jumping in the leaves.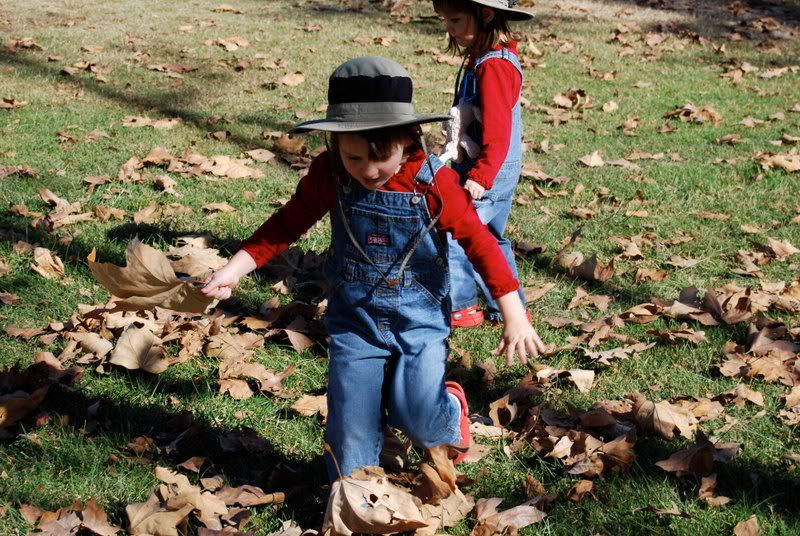 Rolling in the leaves.
Getting up close and inspecting the tree where the leaves came from.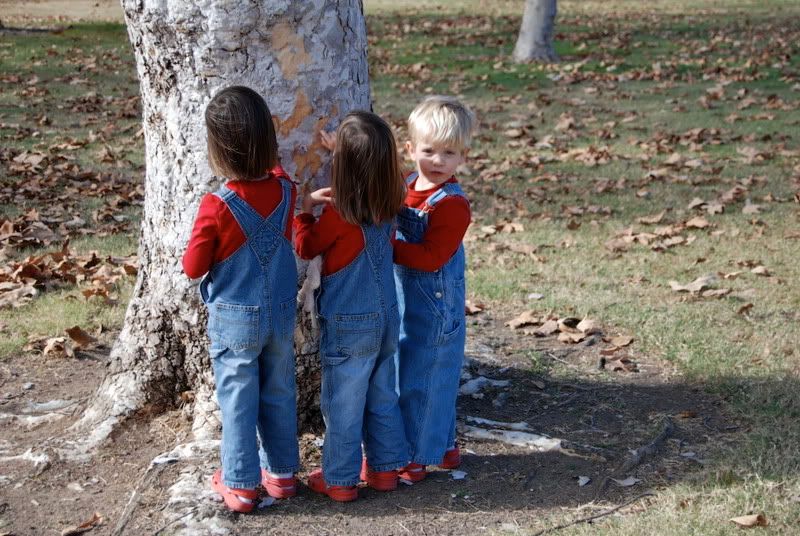 We really love trees.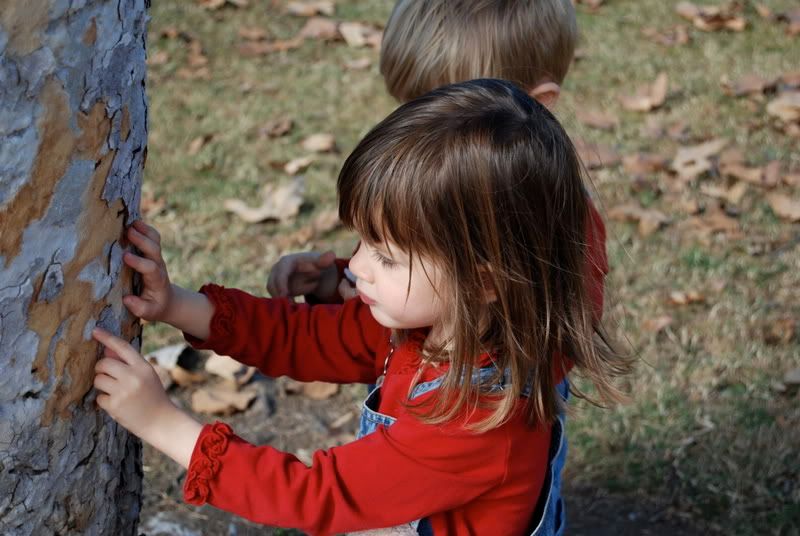 But I wonder if that love is reciprocated?