This has been a tough week.
I've been thinking a lot about our dog Molly, who will be 14 in December.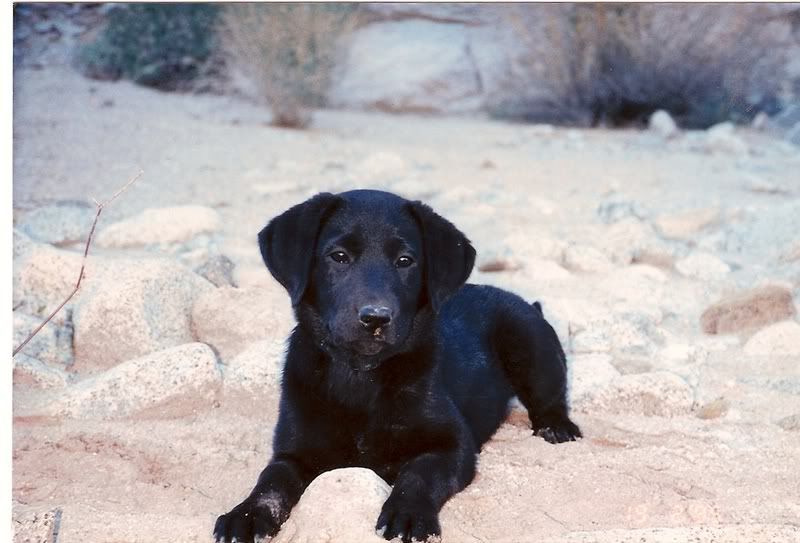 One day I think that she is on her last legs and we need to put her down, the next day, she is bouncing around like a puppy. Still, she is losing control of her bladder and our garage absolutely reeks. Every time I to outside to see her - or get something from the refrigerator - I have to hold my nose. My life will be a whole lot easier when she is gone, but just thinking about her
being gone
makes me sad.
It's weak, but I cannot get myself to take my dog in to the vet as she is wagging her tail and looking up at me with her big gentle brown eyes with the intention of saying "Goodbye." But yet, I also don't want her health to deteriorate to the point where she is laying in her own waste and unable to move. I'm worried because I know this is something I should probably do,
but I can't.

Then there's my father.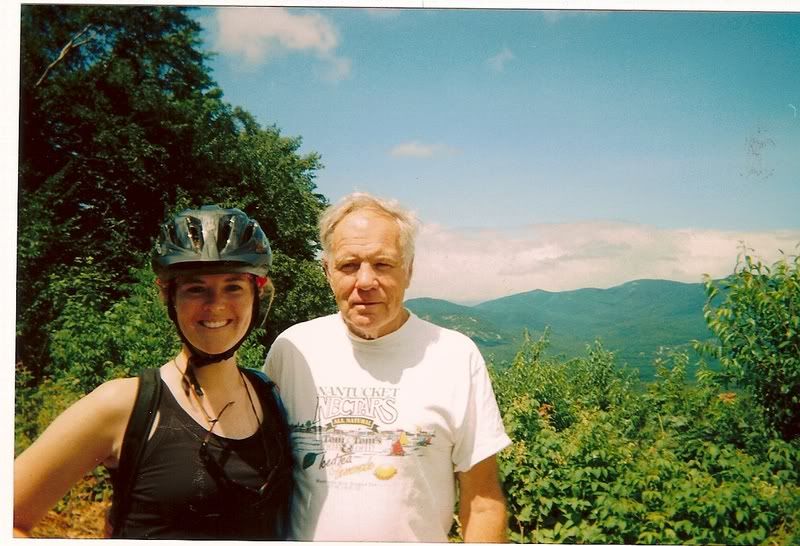 When I talked to him today, he sounded awful, probably the worst I've ever heard him. He is going through a difficult time in life and is very upset that his new friend, Mary, is not being accepted by the family. There is no doubt that he - and those that have helped him - have been through a lot. He has Parkinson's and his divorce, in which he lost a large chunk of his estate, is not yet finalized.
Within the past few months, Mary has begun to spend more and more time with my father. She is with him every day (and every night) and the concern is that she (and her son) are after my father for his money.
People need money to survive, but dang whenever it's around, it sure does cause a lot of problems.


I've heard both sides of the story and I don't know what to think or believe any more. I know that dad is not getting any younger and I know that his health is not going to improve. I also know that Mary makes him happy. From what I could see when I was visiting, she genuinely cares for him and sincerely, at this point, I can't think of
anything
that is more important that that.
Dad says that he is tying what remains of his estate in to an irrevocable trust, so there is no need to worry. But I do. Because as the youngest child, it's a part of who I am. I don't worry about the money as much as I worry about the
genuine love
and
acceptance
that my father has in what remains of his life.
Then there's my sister Mary who is going through radiation for breast cancer and from what my family tells me, she is having a very difficult time of it. I still haven't written to her. But I'll do that, tonight.
Then there's my sister Beth's very good friend, Craig, who fell 12-feet off a ladder and broke his neck and back and ribs. It's a miracle that he survived the fall. He was just moved to a rehab facility in Boston and my brother-in-law started a
blog
for him.
Then there's work.
And four small children.
And potty training.
And ice cream bowls that are too small.
Then there is my mom's fiancé, Jim, a wonderful man who I've known for the past 30 years. Late last week, he collapsed while eating out at a restaurant with my mother and their friends and had to be taken off to the hospital in an ambulance. He spent the night in the hospital and was treated for dehydration before being discharged the following day. He's home now. But I'm worried because I love the guy and he has to watch our children in less than a month when we participate in our triathlon.
And then there's our triathlon.
Which is the point of this post.
Last week I finally got myself in to the pool and I swam 1300 meters. The race will only require for me to swim 500 meters, but there is a
big difference
between swimming in a shark and current-free pool and swimming in a shark and current-abundant ocean, so I'm trying to add more distance to each swim so I'm more prepared for "race day."
What I figured out is that if I swim the side-stroke, I can go forever. Moreover, I think that the side-stroke makes me look less like a seal. Especially if I'm wearing my neon blue Speedo bathing suit with bright yellow swim cap and hot pink goggles.
Oh yes. I look good.
But in a way that is unlike anything you've ever seen gracing the cover of Sports Illustrated.
On Sunday I rode my bicycle 12 (very hilly) miles with our neighbor and then Charlie and I ran two (very hilly) miles together on Monday night, with the children. He pushed two in our double BOB jogging stroller and I pushed the other two in our bike trailer with the stroller conversion.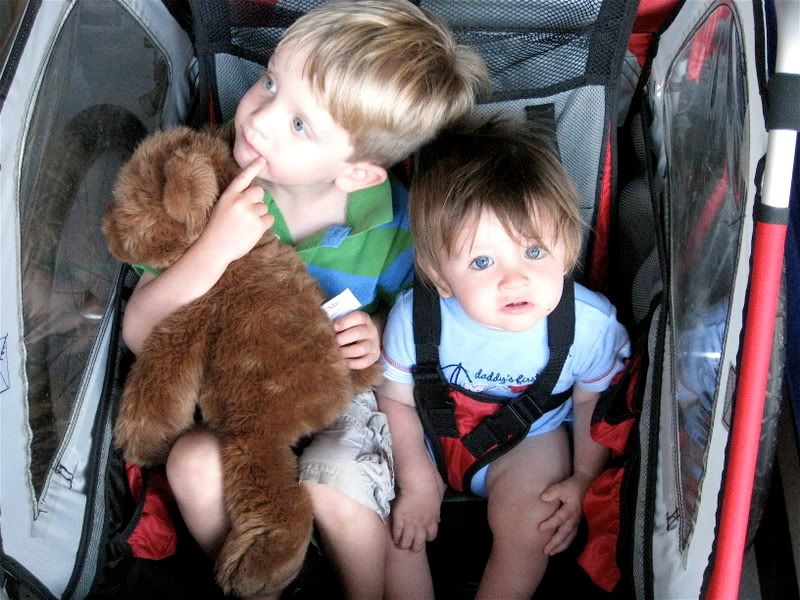 My athletic husband, who ran a marathon a few years ago, was galloping ahead and I was trying desperately to catch him. I thought I was doing pretty well. As I was running up a hill pushing 80 pounds worth of stroller and children, William piped up "Mom, what are you doing?" and I breathlessly answered "I'm running!" He paused for a moment before laughing, "No you're NOT!!"
Lesson for the week: Nothing helps to boost a downed morale like endorphins. And nobody keeps you humble like a three-year-old.
********

Anyone that leaves me a comment telling me how they are doing with their goals, will be entered in to a contest to win a CD compilation of my all-time favorite bust-a-move work out music. Trust me. You'll love it.
Almost as much as you'll love the new ice cream bowls I'll probably send you, too.