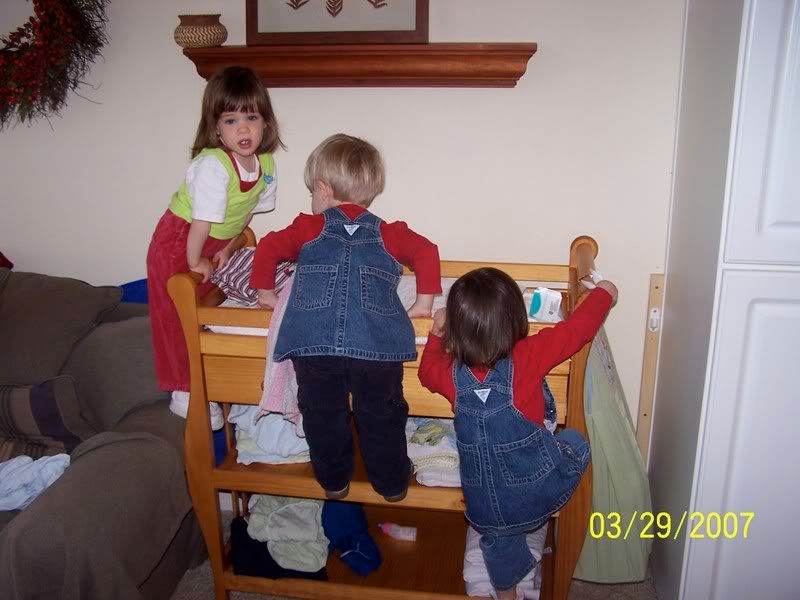 Our kids are
forever
climbing things. They climb counters, they climb drawers, they climb wall units, they climb bookshelves, they climb trees.
When we visited relatives that live in a 2-story home, they climbed the
outside
of the stairs.
The children have recently figured out how to dismantle "kid-proof" knobs and can now open
most
doors. Because they have been expertly scaling baby gates for the past several months, there are very few things that can hold back these kids when they have their mind set to something. On more than one occasion, I've rattled windows with yelling when I've found a rogue child perched on top of their dresser trying to reach a book.
Or, their piggy bank.
Or, the CD player.
Or, to just sit and take a look around.
We're teaching the children that they can get hurt if they climb on things that are not intended to be climbed.
But because they are three years old, they don't yet
fully
grasp the concept of "consequences", even though they have taken their fair share of bad spills.
Charlie and I feel like our home is very well baby-proofed are we are vigilant about watching the kids when they are awake. We're always on alert to where they are and what they are doing.
But still, accidents can happen.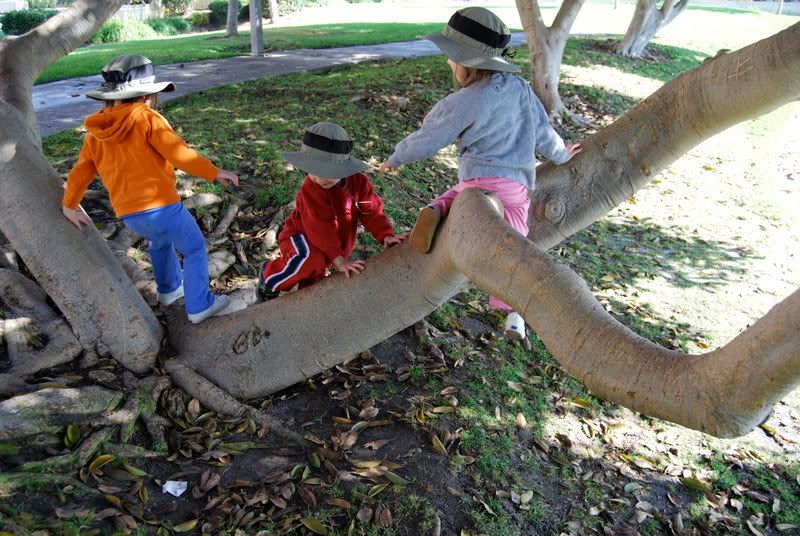 Yesterday afternoon, I was perusing various news articles, when I came upon
this
one.
It is the story of a little 2.5-year old boy named Charlie, who is a triplet. Earlier this month, Charlie woke up from his nap and climbed on top of his dresser to retrieve his glasses - when the whole thing tipped over on top of him, crushing him to death.
My heart dropped to my shoes when I read the story.
Parents think about plastic covers for electric outlets. They think about putting chemicals up high and buckling their children in to carseats. But how many people think about bolting their furniture to the wall? And if they think about it ...
how many people actually do it?
I will be the first to admit that yesterday at this time, not
all
of the top-heavy furniture in our home was safely bolted in to studs. In fact, only one piece was "locked down."
But 24-hours later, my husband has installed
safety hook & eye
locks in to every bookshelf, dresser and free-standing cabinet in our home. Instead of using the small screw that comes with the kit, we purchased 41mm screws that can penetrate drywall and embed more securely in to studs.
Incredibly, it took for me to read the story of another family's heart breaking tragedy, before I finished something I should have done as soon as our children were able to walk.