Tonight we had fish for dinner.
Or rather, Charlie and I had fish for dinner.
The children picked at rice, squashed applesauce in to bread and exercised extreme caution to insure that the energy field of their fork did not intersect with the energy field of the one-inch square piece of halibut served up on their plates.
As I was cleaning up the kitchen, before putting the kids in the bath, Elizabeth asked why I was packaging up the leftovers and putting them in the refrigerator. I answered, "
Because
I don't want to throw them away."
Since we have unequivocally entered The Age of Why?, my three-year-old again asked,
"Why?"
"
Because
this is food that we might be want to eat tomorrow for lunch or dinner."
Again she prompted,
"Why?"


"
Because
we will be hungry and we will need something to eat." And then I added,
"Besides, Elizabeth, a fish gave it's life so that we could eat it and the last thing I'd ever want to do is throw it in the trashcan." This seemed to satisfy her curiosity and she pondered that while continuing to flick rice about her plate.
I finished washing the pots and pans that were in the sink and loading up the dishwasher. A few minutes later, I called all the children to the bathroom for their bath. In came William, in came Carolyn, in toddled Henry. When Elizabeth didn't arrive after a few minutes, I walked back out to the kitchen to see that she was sitting at the table, eating her fish.
When I asked what she was doing, she replied, "Mama, I don't want this fish to go in the trash, so I'm eating it." And she did. Every last bite.
These children are the most perfect little creatures
ever.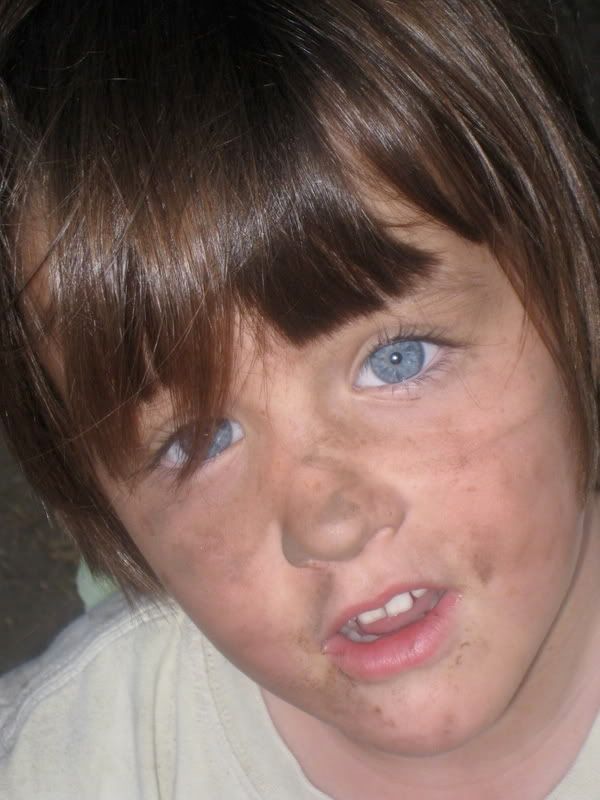 Look at these faces.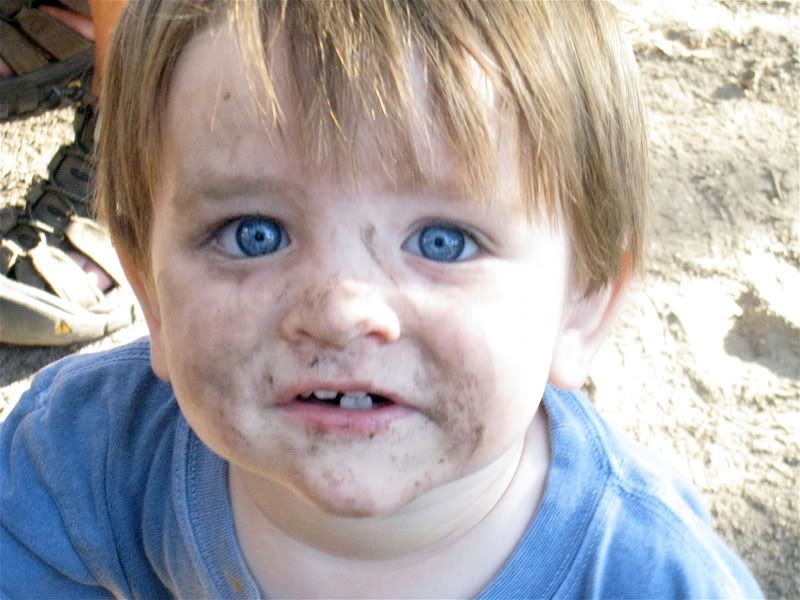 Why would I want to be away from them?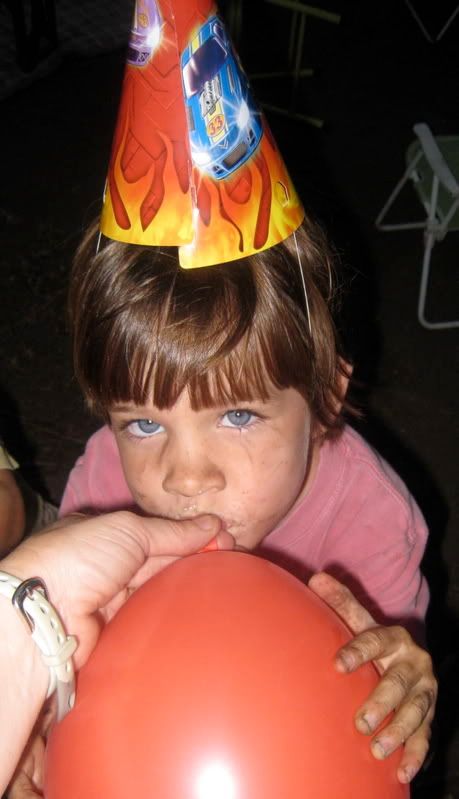 They are perfection. With a smidge of silt.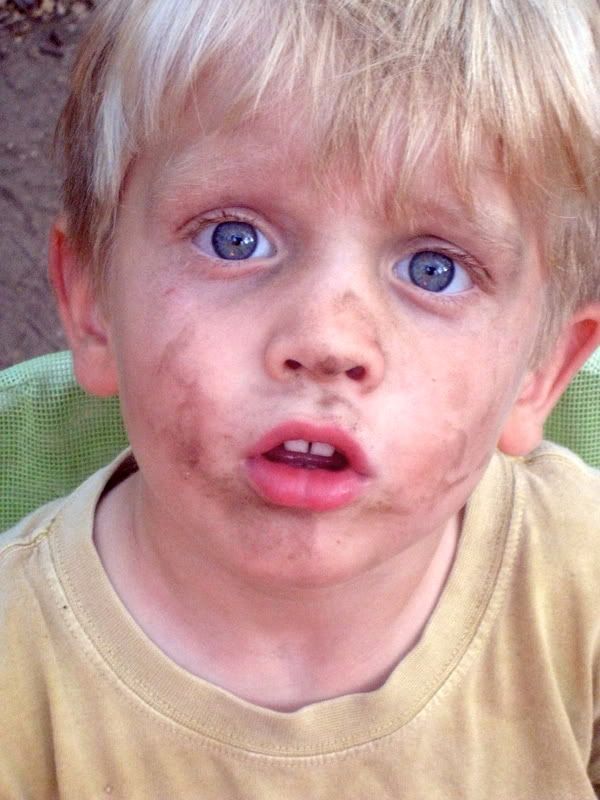 I went back to work so that the children could go to school. Now, I'm actually considering working
more
so that I can send them to school for a longer period of time and/or bring in a sitter. All of this working, working,
working
so that I can pay
other
people to watch my children?
What am I missing here?
Doesn't that
defeat
the purpose of having children in the first place?
I'm sick. I'm tired. I'm running around like mad. And tonight while I was bathing the kids it dawned on me that what I
really
want out of life is to move to the country and home school our children. I've eluded to it before, but never come clean. Now I've said it.
Call me crazy.
Maybe I'll make candles and spin wool. We'll have solar panels and a well. I might write a book. I might even try to make soap. We'll grow vegetables in a garden and tap maple trees for real syrup. We'll have a canoe. We'll fish in a lake. We'll have 12 children and we'll be as happy as the day is long. Now, once we can figure out how to make a living ... we are so totally there.*

*Not sure where "there" is yet. I'd like it to snow, but not be too cold. The ocean should be within a days drive. And the mountains need to be close. And although I want to move out of suburbia, we'll need some nice stores nearby. Definitely a store that sells good cheese. I can order a lot of things through the internet but not cheese. [edit: It turns out you can get good cheese online. But ice cream is tricky. So, I need a store for good ice cream. Whenever I've tried to make it myself, it never comes out well.] And there should probably be a pscyh ward close. I'll probably need it, once I come to my senses and realize that we ditched our careers and moved our family out of San Diego to the middle of

nowhere

and if we're going to have cereal for breakfast, I need to go milk a cow.