I'm taking a quick break from my regularly-scheduled parental self-pitying complaint session, to tell you about a little gadget I
never
leave the house without.
Whenever we step foot out the door, I
always
make sure that I have several
carabiner
clips in my pocket. I use them to tether lovey's to children (if they are insistent on bringing it with them), Henry's pacifier to his outfit (or my shirt or Bjorn for easy access), a blanket to a carriage, toys to a carseat, keys to my diaper bag, a water bottle to my purse, safety harnesses to my belt. If an object doesn't have a hole in it (i.e. bunny), I'll punch a little hole in the tag (or object) so it can be secured.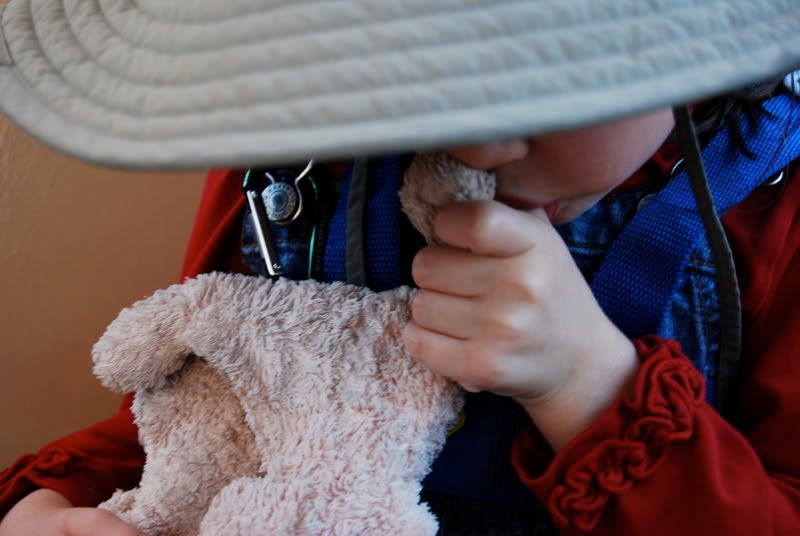 The list of uses for the carabiner are
endless.


I love these things. They are light-weight. They are durable. They don't pinch little fingers. They are inexpensive. They are the reason we don't lose
two bunnies
every time we go outside and the reason that I can quickly grab my car keys without searching through my entire backpack.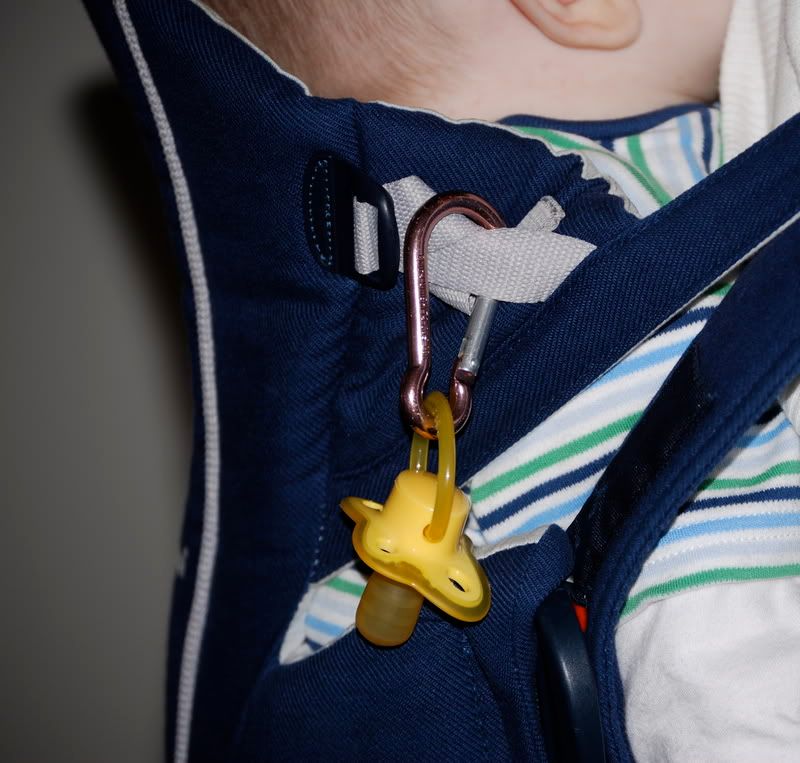 Without carabiners, I would be hard pressed to successfully push a baby stroller, walk a dog, and have three children stay with me. They can be used interchangeably for rapeling down the side of a mountain - or taking a stroll around the neighborhood.
Here's a
link
where you can buy one. Or fifty.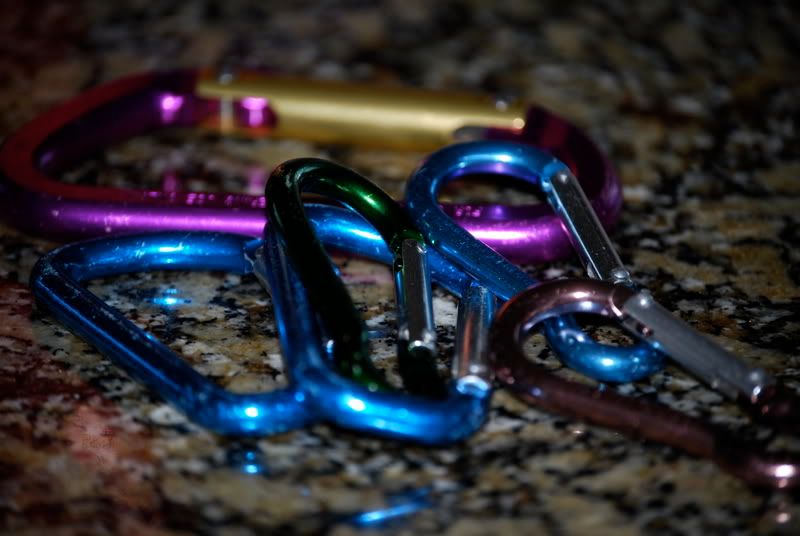 They are a great stocking stuffer, if I don't say so myself.