I've already written about how much our children
love their books
.
That's because we've been reading to them since the very beginning.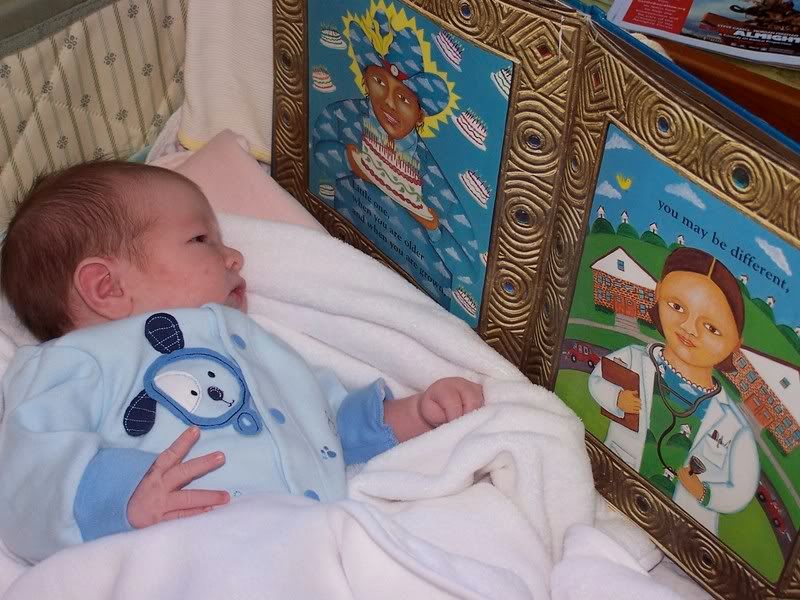 Now, I need to teach them how to update the blog.
Since Noni and Jimbo are leaving tomorrow ... and Aunt Susie will only be here for a week ... I suspect that my infrequent blog updates are going to become even more infrequent until I can figure out how to juggle nursing a newborn
nonstop
and potty training triplets, more effectively.
Unless I can teach the kids how to work the computer, without crashing the whole thing ... I just might have to post a lot of pretty pictures.
Like this one.
With one hand on a beer bottle and one on a pacifier ... do you think I look like death warmed over?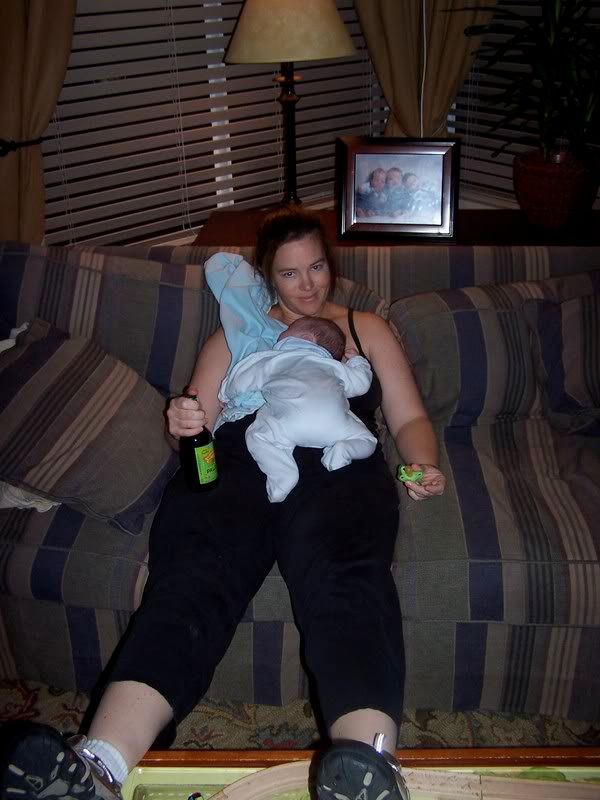 I
sure
feel like it.