Before anyone thinks that it was cruel of me to
chop
up my daughter's lovey blanket ... this is what it looked like before the "alteration".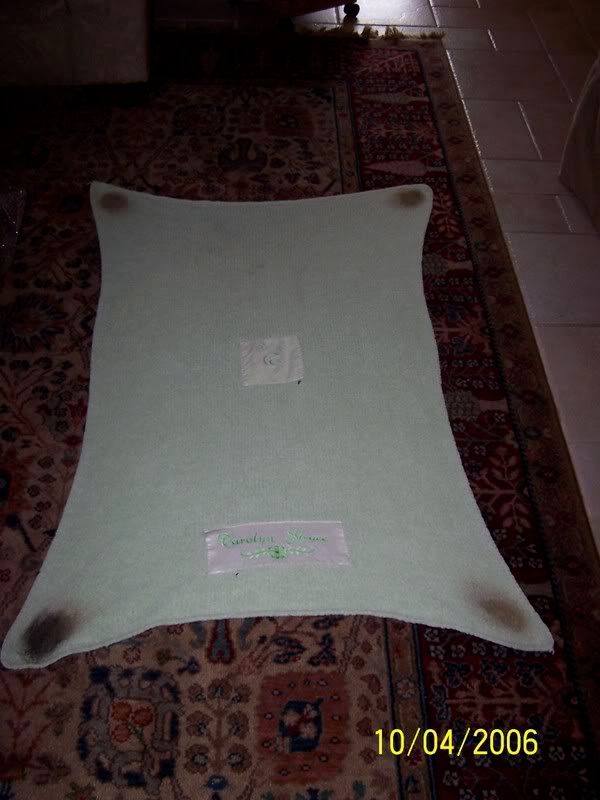 The four corners were so chewed on, that despite my best efforts of
washing and scrubbing
frequently, they turned black.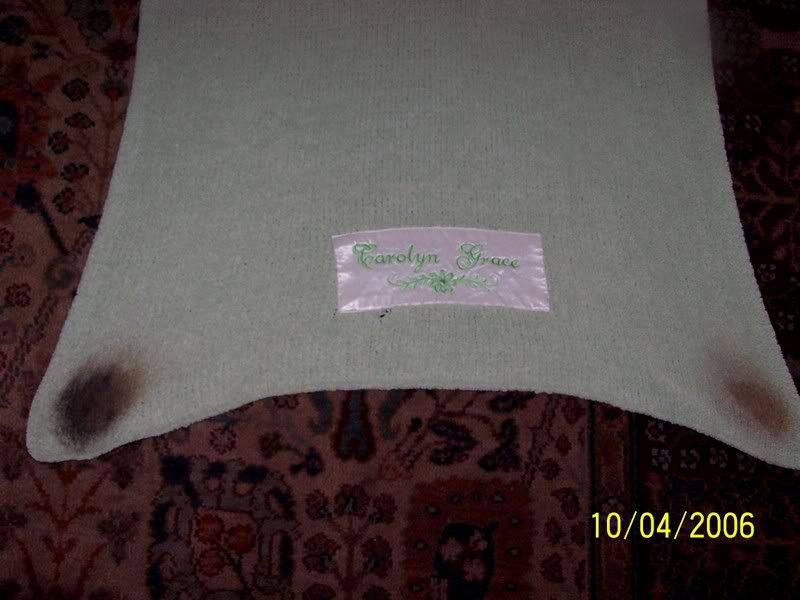 BLACK.
Because I didn't want to add penicillin to my baby's vitamin protocol every morning, I cut off the mildewed corners and have continued to "trim" little pieces off the mother ship that she now carries around.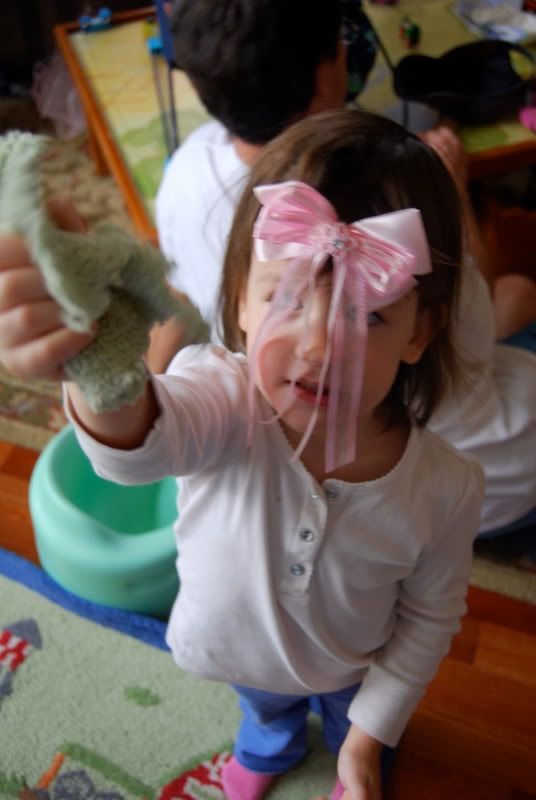 We have lots of little "
deety's
" floating about and I don't have to worry about increased exposure to toxigenic fungi. This is but a small sampling of the good things I do as a mother.
I'm still working on my ability at hair styling.