As my 100th blog posting loomed ever nearer … I've been in a quandary regarding what I should write about to commemorate the occasion. I could follow suit of many other bloggers before me, and write 100 tidbits of fascinating information about myself. But if you've read my profile or taken the time to read any of my previous 99 blog postings, you have a good idea of who I am. I don't have much more "fascinating" information beyond that ... and if I do - I have to hang on to it for future blogging material.
So after contemplating this milestone for the past few days, I've decided to capture 100 of the best tips for living a happy life that I've heard, read, or realized myself.
I am drawing (or in some cases, directly quoting) from the works of many great masters ... so upfront, I must give credit to Max Ehrmann (
Desiderata
); H. Jackson Brown (
Life's Little Instruction Book
); Richard Carlson (
Don't Sweat the Small Stuff
); Don Miguel Ruiz (
The Four Agreements
), and of course - the Bible. These are just a few of the resources I have tapped in to and try (
big emphasis
on the word TRY) to live by … in my quest for having a happy and rich life.
As our children grow older and move out in to the world, these are just some of the tips that I hope they will learn from us – and which I hope they will always keep in their mind and heart.
2. Do unto others, as you would want them to do unto you.
3. Be kind. Be gentle. Be compassionate.
4. Be courageous and confident.
5. Be honest. Your reputation is your most valuable asset.
6. Take pride in who you are and in your appearance.
7. Stand up for what you believe in.
8. Help to defend those who cannot defend themselves.
9. Always do your best.
10. Avoid loud and aggressive people. But do not tolerate bullies. If you are ever in a fight – hit first and hit hard.
11. Laugh often. A good sense of humor can cure almost all of life's ills.
12. Do not do drugs and don't associate with those who do.
13. Learn from your mistakes, everyone makes them.
14. Beyond a wholesome discipline, be gentle with yourself.
15. Show respect for all living things, including this planet on which we live.
16. Conserve energy and recycle.
17. Remember and contribute to those less fortunate than yourself.
18. Honor fallen soldiers on Memorial Day and always remember that they gave their lives so we could live free.
19. Relationships can be difficult. Just because your heart has been broken, doesn't mean it can't love again.
20. A book can heal your soul. Have a good collection of books and fill your soul, frequently.
21. Music can heal your soul, too. Have a good collection of music and fill your soul, frequently.
22. Keep a journal. Life moves fast and writing down your thoughts, feelings and experiences can be incredibly grounding.
23. Be extremely mindful of what you say or write – some words cannot be retrieved.
24. It's okay to go to bed angry. Sometimes a good night's sleep is the best cure.
25. Communicate clearly and try not to carry a grudge.
26. Sometimes being a friend means just 'being' there. Words aren't always necessary and silence can be golden.
27. If you know you're wrong … admit it.
28. Don't allow yourself to be dragged down by someone else's cynicism.
29. As much as possible, avoid vulgarity. Keep a "Curse Cup" available for when you can't and donate the proceeds to charity.
30. Choose your friends very carefully.
31. Stay connected to those you love.
32. Look for the good in people.
33. Always back the Boston Red Sox.
34. Support the underdog. (Unless they are playing the Red Sox).
35. Don't gossip.
36. Choose your life's mate very carefully. From this one decision will come 90% of your happiness or misery.
37. Marry only for love.
38. Listen to others and to children.
39. Do not compare yourself. There will always be greater and lesser persons than you.
40. Enjoy good food and wine – but always in moderation.
41. Never underestimate your ability. You can do anything you put your mind to.
42. Set goals for yourself.
43. When things seem out of control, just remember – "This too shall pass." (It has been my mantra for the first two years of your life.)
44. Use your time wisely and be efficient.
45. Don't procrastinate. If something needs to be done, do it.
46. Finish what you start.
47. "Have patience" is a lot easier said than done. Practice your patience and always keep your temper in check.
48. Save at least 15% of your income.
49. Live within your means.
50. Everyone has greatness within his or her soul. Find your passion.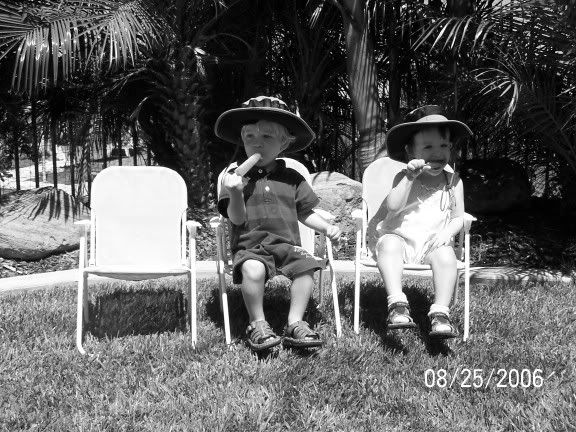 51. Always remember - tomorrow is a brand new day.
52. Trust your instinct. If something feels wrong – it probably is. Someone once told me "A gut feeling is God whispering in your ear."
53. Realize that there are always two sides to every story.
54. Everyday, spend some time to stretch.
55. Enjoy fresh fruit and vegetables, daily.
56. Find a way to express yourself artistically.
57. Avoid soft drinks and consume lots of water instead. A vast majority of the population is chronically dehydrated.
58. Brush your teeth and floss daily. See the dentist for a professional cleaning at least once every six months.
59. Don't allow clutter to overtake your life. Donate your discards to charity.
60. Remember other people's birthdays. Especially your siblings!
61. Be prompt to write thank you notes.
62. Depression is real. When you consistently feel down, do something to lift yourself back up. Talk with friends and family, go to church, exercise … if necessary, see a doctor.
63. Live in the NOW and don't let the past – or future - haunt you.
64. Don't be a complainer. If something is wrong, fix it. If you can't fix it – move on.
65. Realize that the only person you can control is yourself.
66. Get a good night's rest.
67. Before making a big decision, learn all the facts … and then sleep on it.
68. Frequently take inventory of your priorities and make sure that they are aligned appropriately. No one ever said on their death bed "I wish I'd spent more time at the office."
69. Make your bed in the morning and never go to sleep with dirty dishes in the sink.
70. Take vacations and spend quality time with those you love.
71. Take a lot of photographs and consider using the date stamp. You might quickly forget when things happened.
72. Take videos of your loved ones. Capture their movements, laughter and voice on tape.
73. Study hard. A good education is important for success and is something no one can ever take away from you.
74. Don't ignore your body. If you don't feel "right" see a doctor.
75. Remember that you only come this way once. Try to live each day to the fullest.
76. You, and you alone, are in charge of your attitude.
77. Don't be afraid to question authority.
78. Be humble. A lot was accomplished before you were born.
79. Find the beauty in nature, every day.
80. Nothing will make you appreciate the amenities of home like a camping trip.
81. Sometimes a new haircut and outfit can make all the difference in the world.
82. Carry a cell phone.
83. Have a firm handshake and look people in the eye when you talk to them.
84. Learn CPR and basic first aid.
85. Learn how to cook at least three good meals.
86. As much as possible - sit together with your family at meal times and always give thanks.
87. Honor traditions.
88. Have respect for cultures and lifestyles different from your own.
89. Find a sport that you enjoy and stick with it. (Except skydiving, swimming with sharks, bungee jumping – or any other activity that will keep me, your mother, awake at night.)
90. Become part of a community.
91. Volunteer some of your free time to a good cause.
92. Remember that God's Fingerprints are on everything.
93. Have faith. Whether or not it is clear to you now, no doubt the Universe is unfolding as it should.
94. Be at peace with God, whatever you conceive Him to be – and in the noisy confusion of life, keep peace in your soul.
95. Think before you act and stay safe.
96. Always drive safely and wear a seatbelt. Never be a passenger in someone's vehicle that drives recklessly. Do not be afraid to make them stop the car so you can get out.
97. Play, sing, dance and laugh … every day.
98. You can always count on your dad and I. If you are in a situation where you need help, please do not be afraid to reach out to us. Regardless of the day or hour - we will be there, or will do whatever we can to help you.
99. Know this.
You are my greatest miracle.
I have waited my whole life for you and until the moment I first held you in my arms, there was a void in my heart. More than the sun and the moon, the earth and the stars … my love for you is endless.
100. You were brought in to this world with your siblings. Stick together, support and always love one another.