I might be one of the only people in America that doesn't like turkey soup. Maybe I would like it, if I hadn't been on a two-day turkey binge, beforehand. But once I eat turkey that is carved, turkey hash, turkey sandwiches, turkey omelettes, and turkey gravy that has been poured across every known starch ... the
last thing
I want to do is eat soup that has been created from boiling a turkey carcass.


(Nor do I want to freeze it, Mom.)
I'm so turkey'd out. I doubt I'll eat it again before Thanksgiving of 2008.
*****
I've never been so excited about Christmas before ... thanks to our children who have me feeling like I'm 10-years old, again. We pulled down all of our Christmas decorations yesterday, but I couldn't get myself to put anything up when it isn't yet December. Still, we are going through all of the lights - checking bulbs - untangling knots - and doing an inventory of what we'll need.
On the list thus far is a new tree skirt, a new star, two new flood lights, and a monogrammed stocking for Henry. It's hard to believe that a year ago at this time, I didn't know whether our fourth child would be a boy or girl, or what their name would be.
Although we're holding off on putting up any decorations until next weekend, or purchasing our tree until at least the second week of December, we
are
listening to our collection of 400+ Christmas songs, watching Christmas movies, drinking egg nog and eating peppermint stick ice cream in large quantities.
In my book, you can
never
start that stuff too early.
I've also started compiling the Christmas shopping list. This year, my goal is to have all of my shopping completed by the second week of December and have the gifts wrapped by no later than the 20th. I know a lot of people that like to have
all
of their shopping done before Halloween. I'm not at all like that.
To me, there is something
so magical
about completing Christmas shopping during the month of December - even if I'm doing it all online through the
UPROMISE
website. The only drawback is that when you start your online shopping a few weeks before Christmas, there is a chance that some of your items won't be received until February. But, if you're
a procrastinator
like me, you see that as a wonderful opportunity to extend the joy of the season.
Besides, the kids are usually bored with whatever we gave them for Christmas anyway, so new stuff received in February is always a hit.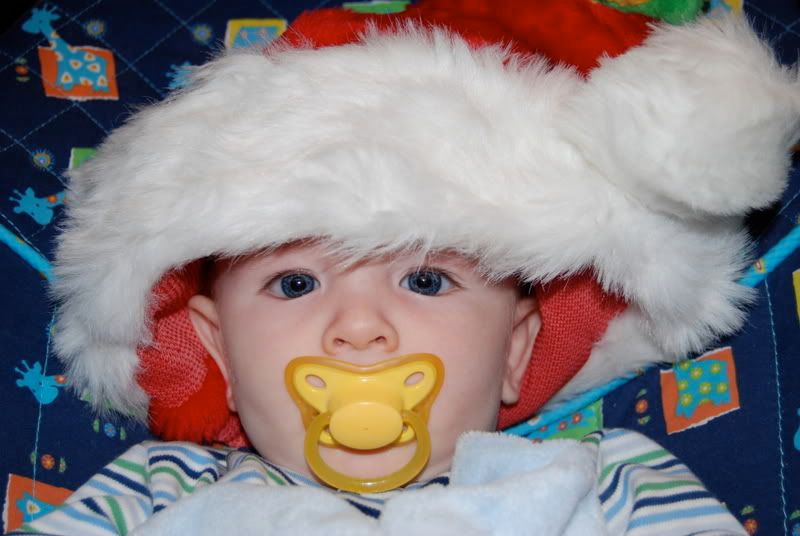 *****
Charlie and I are having the discussion, again, about moving. Even though my husband just started working with a new company in San Diego, we're trying to figure out where our "next" home might be.
I wasn't suppose to be in California this long.
I came out to go to school for
one
semester. Yet in the seeming blink of an eye, 16 years have passed. We've been in our current home for 10 years. We never planned to live here for 10 years, but here we are.
It's not a bad thing, necessarily ... but I do think that this area is overcrowded, we're outgrowing our house, and the fact that we've had wildfires threaten our home twice in the past four years - is enough of a reason to consider moving. I was struck with an overwhelming urge to pack up and leave the other day, when I was playing with a magnetic "seasons" board and found myself trying to describe "Fall" to the children.
"Now, when it's Fall - the leaves change color and fall off the trees. Like uh .... well .... we don't have any leaves that fall off trees, but let's see if we can pull up a picture on the computer."


I'm afraid that if we don't move soon, we'll find ourselves, 50 years from now, still living here. In this same exact house. With the awful bathroom that we should have replaced, but didn't, because we never thought we'd be here this long.
We don't know exactly where we want to be. Although, Charlie did find a 4,000-square foot house in Vermont on 42 acres of land with a 3-car garage and a 7-stable barn that we could purchase for a
smidge
more than what we could sell our 1,600 square foot house on 0.05 acre in California for.
There are lots of trees in Vermont, so I could teach the kids about foliage. But it's highly unlikely that we could take a barefoot walk on a sandy beach and search for seashells - in November - if we lived there.
Because everyone knows there's
no
ocean in Vermont.
And even if there was, it's probably 10 degrees this time of year.