This is how William entertained himself for 30 minutes following his nap, today. With one hand he lugged Charlie's briefcase around the house and with his other hand, he tried to hold his pants up that kept falling down to his knees. When he'd walk out the front door he'd yell over his shoulder
"Bye Sweet-tart. I'm goin' to work!"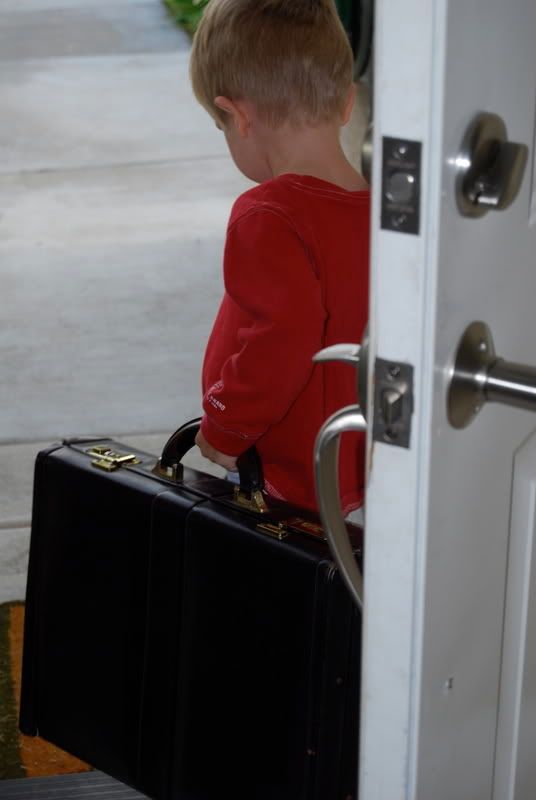 Then he would walk to the car, turn around and come back. As he walked through the door he'd yell
"Hi Honey. I'm home!!"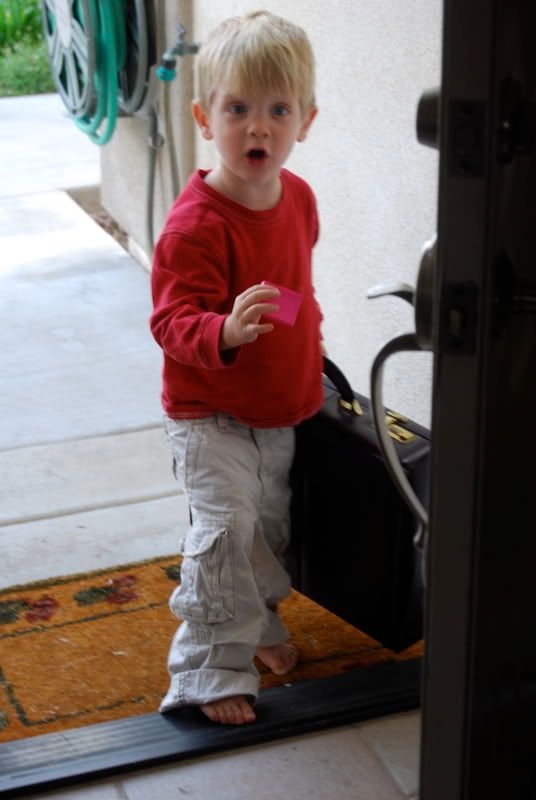 Even though the days can be
exceptionally
long with 3-three year olds, in the grand scheme of things, the time that they are little is so fleeting. How quickly it seems our three babies turned in to three toddlers who are now continuing the growth evolution in to three rambunctious preschoolers.
There are
definitely
moments where I question what the heck I got myself in to, but I'm happy to report that even after the most trying of days, motherhood is everything that I thought it would be.
And more.
Sometimes, I am unable to hold back the tears of frustration and utter exhaustion. Sometimes, I am unable to hold back the tears of joy, that I would have been so blessed. And sometimes, I am unable to hold back the tears from knowing that these little people won't always be little. I won't
always
be able to tuck them in at night. I won't
always
be directly responsible for keeping them safe. I won't
always
know exactly where they are, who they are with and what they are doing. I won't
always
be able to embrace them in a hug whenever and however often I want.
I've heard that having children is like having your heart on the outside of your body. That is true. It is also true that watching children grow up is incredibly bittersweet because I know it won't be long before they
really are
venturing off in to the world on their own.
I just hope they'll be completely potty trained by then.