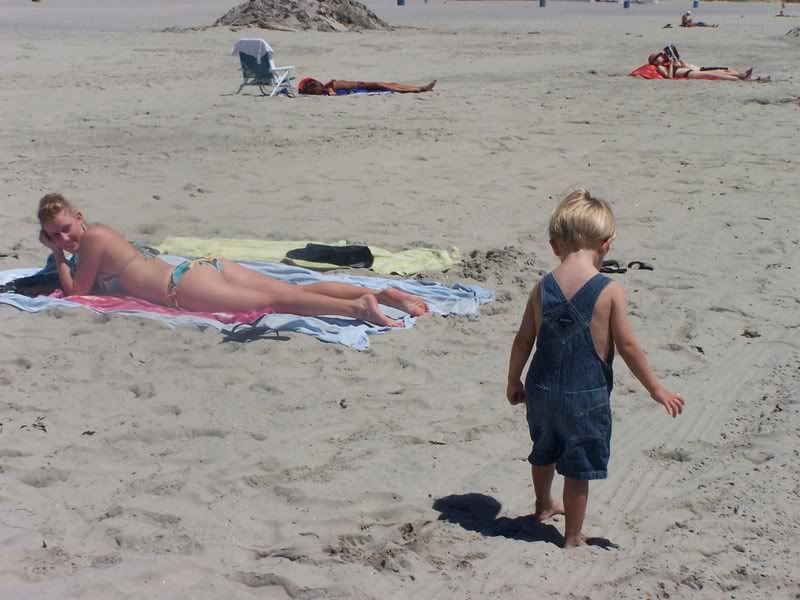 When we were preparing to leave the beach, it took us a solid 10 minutes to get William away from a group of women he had struck up a conversation with. He was telling them all about the beluga whales and walrus at Sea World.
He asked "YOU go Sea World?"
Then I could see the wheels turning.
Maybe
he
could take them.
You know, he's almost
three
AND he can drive.
A tricycle.