I may have mentioned the children's love of a birthday party.
Actually, I don't think that they grasp the concept of "birthday" they just love a party.
Preferably one where there is a cake.
And candles.
And everyone is singing.
We've gone through about 3 boxes of 36 candles in the past two months. Each night, there is a ritual that we will stick a candle in
whatever
it is that the children are eating for dessert - and sing happy birthday.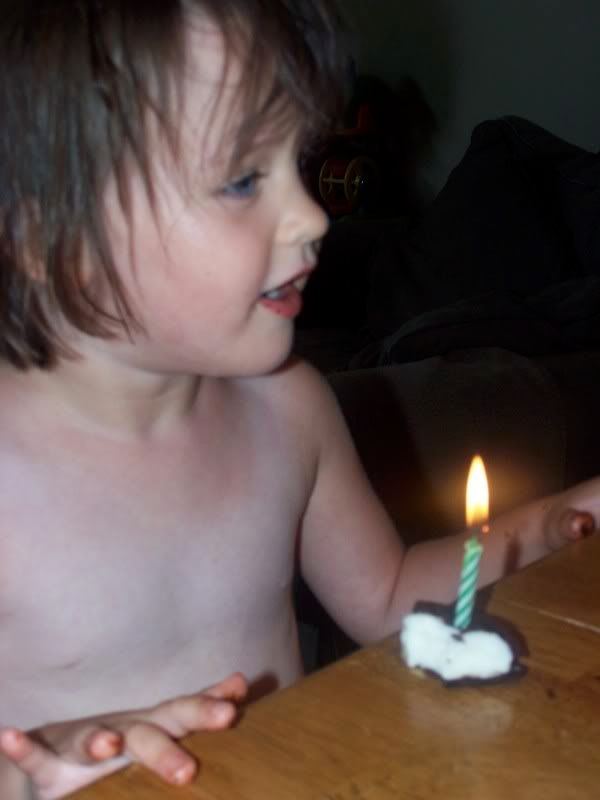 Ice cream sandwiches are

not

recommended as a candle receptacle because after singing Happy Birthday 20 times, the ice cream usually melts and the candle falls down. This might work better in a colder climate. Or, if a child only has the need to sing Happy Birthday once.

Or, can sing fast.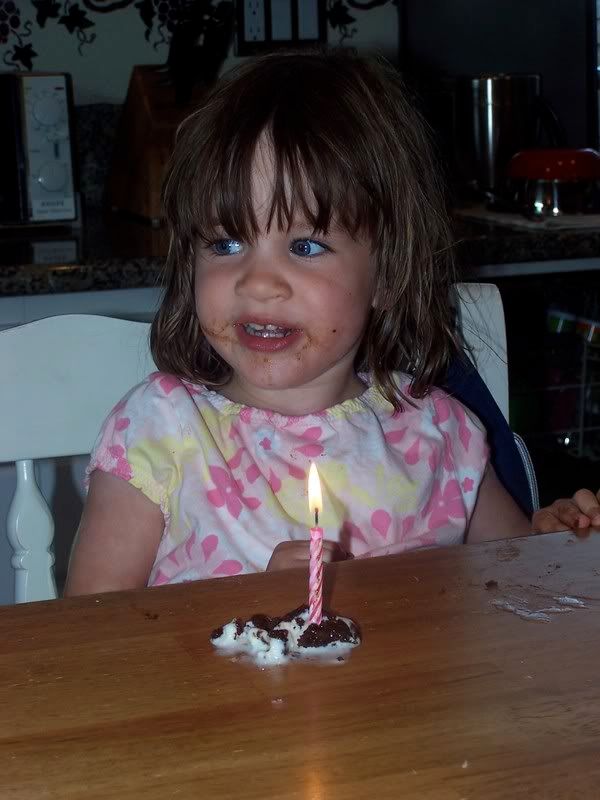 When Carolyn was having a particularly rough morning last week and I thought she might benefit from some quiet time, Charlie took William and Elizabeth for a bike ride, leaving us at home. Moments later, my sister Beth called and when she could hear Carolyn shrieking in the background - she suggested that we have an early morning birthday party.
Hence, I have discovered that sticking a candle in ANYTHING and letting a child sing to their heart's delight ... is a sure fire cure to the common tantrum.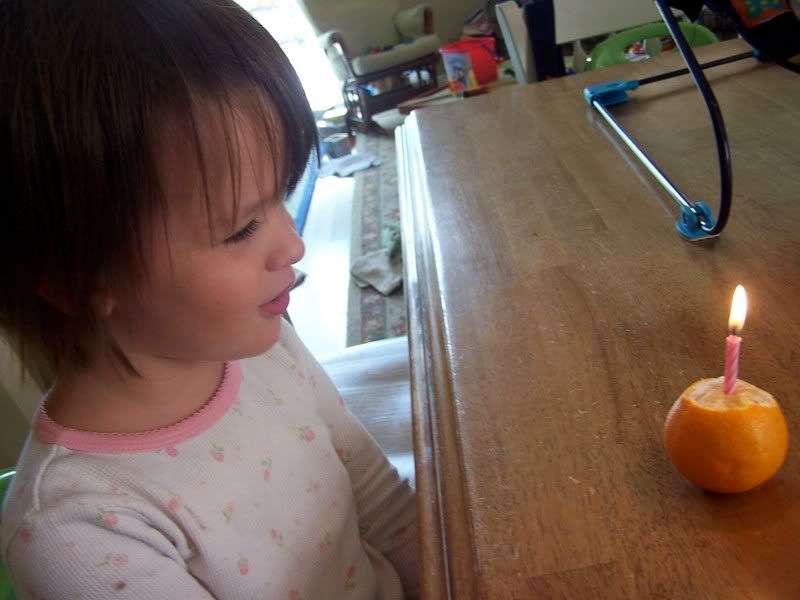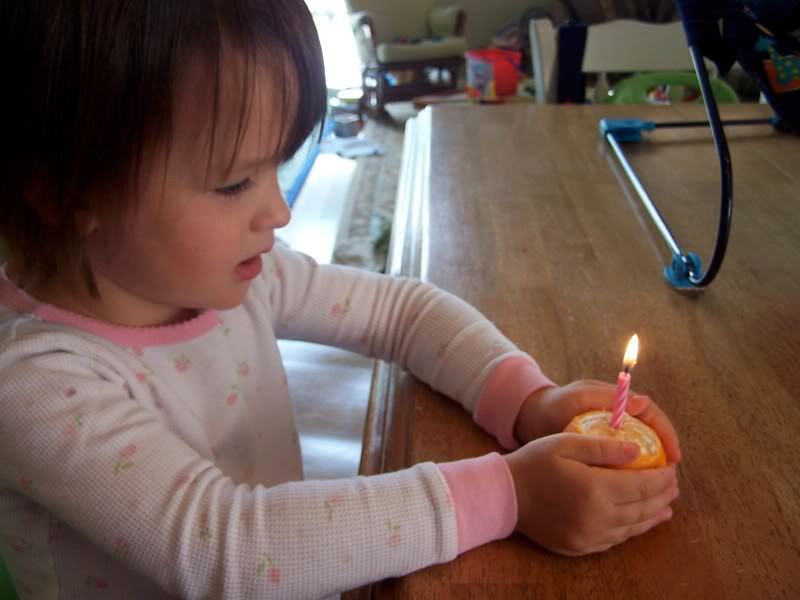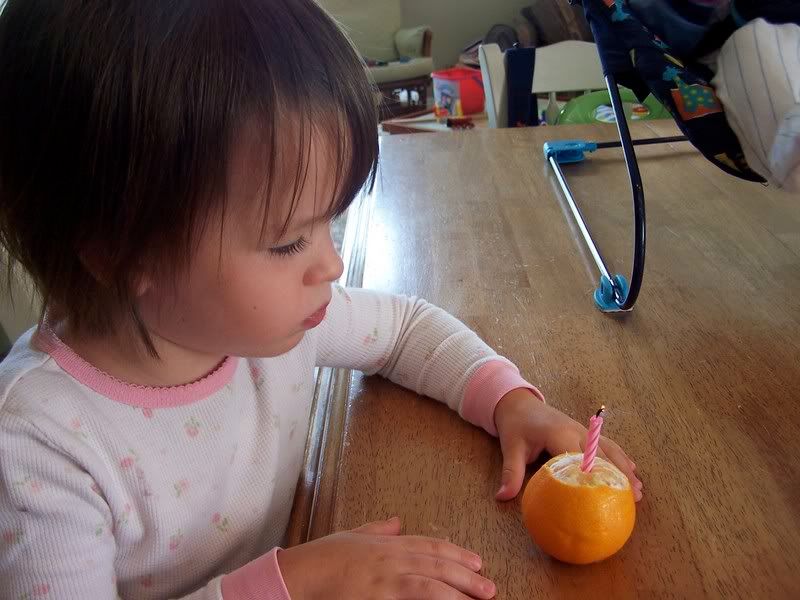 It may seem like I'm rushing her to hurry up and blow out the candle - but this video clip was made with her

third

candle - after the first two burned down to nubs. The children will turn three on October 14 and I'd be willing to bet money (or PBK linens) that it will take no less than an hour to get all of the candles blown out on their cakes.