The kids are starting to dress themselves ... which has been an exercise in hilarity. This is what Carolyn came out of the nursery modeling today, following nap time.
At dinner, she was still wearing this get-up. In fact, she
insisted
on it.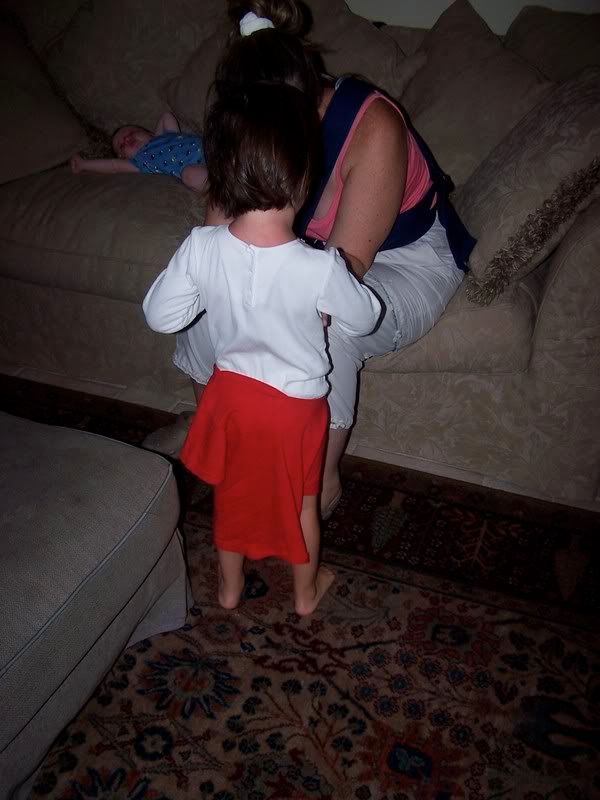 As you can see, this garment is
extremely
versatile. Depending upon which arm holes you choose to place your legs, you could have a shiort (two arm holes); or a shress (neck hole).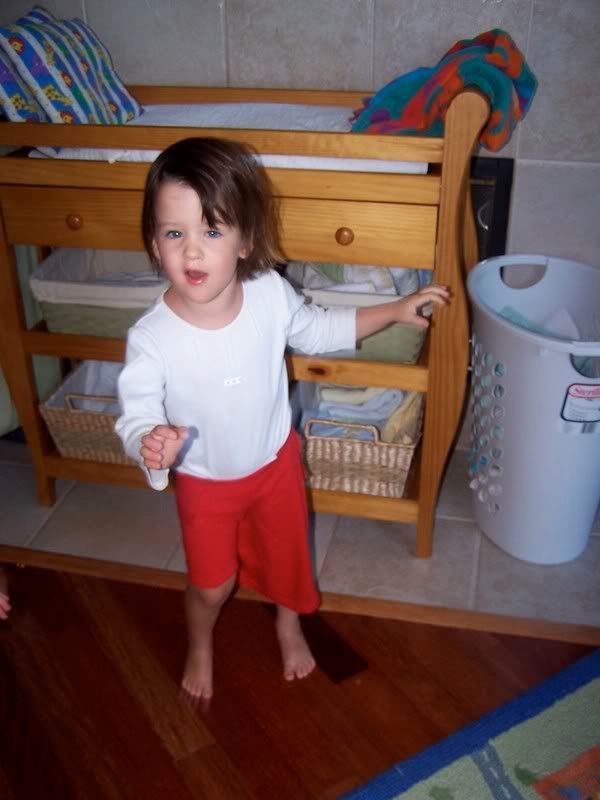 You could, of course, also wear it as a
shirt
- but that's a little boring.
If you think you'd like something like this and are unable to find it in your hometown, please let me know. I'll be standing by to take orders.