Today ...
Henry is 33 days old.
William, Elizabeth and Carolyn are 33 months old.
Charlie and I have been married for 13 years.
At 33 days old, our little firecracker is eating every 2-3 hours and has approximately four sleep "blocks" that range from 2-3 hours, accentuated with "power naps" in between. Generally, he'll take a longer siesta in the morning at around 9 AM, a second one in the early afternoon around 2 PM, a third one in the early evening around 6 PM and a fourth one that begins around 11 PM or midnight.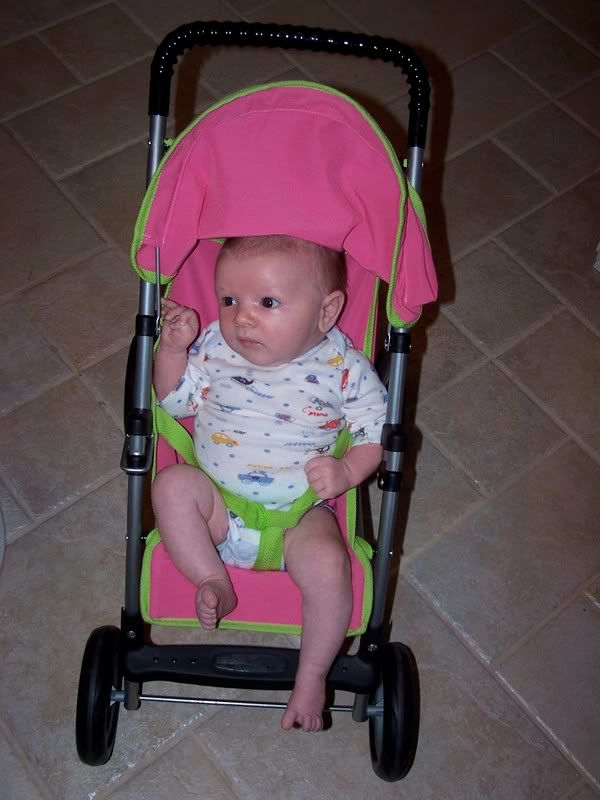 He is no longer blasting through 12 diapers in a 24-hour period. His digestive system yields between one and two big poops a day and fortunately, none of those big poops have happened in the middle of the night when I am changing a diaper on our white bed spread in a very dimly lit room.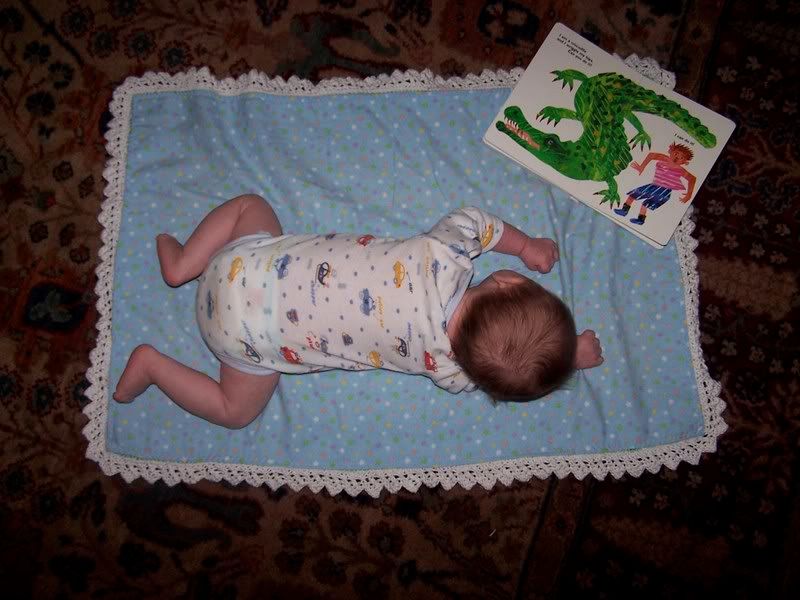 Although, last night I did feel like I was staring down the barrel of a loaded gun when I took the wet diaper off, and was in the process of lining up a clean diaper when our 12-pound boy broke wind that sounded like it originated from an 80-year old man.
My husband's lightning fast duck-for-cover response is when I realized he's just
pretending
to be asleep.
At 33 months old, our triplets have managed to postpone bed until at least 8:30 PM, sleep in until at least 7:30 AM, and will bounce around in their cribs for a minimum of 30 minutes before taking a 2-hour nap in the afternoon. Usually, the biggest poop of the day happens right after they are put down for their nap because they are
very smart
and know that they'll get a free ticket out of bed for the 90 seconds it takes me to change their diaper.
Or, more likely, pluck the poop out and stick them back in their crib.
They love to eat fresh fruit.
They love pizza, hot dogs, hamburgers, quesadillas, and PB&J.
They love ketchup. It can be on something,
or
served up straight.
They love to whine, scream, fight and just when I'm about to explode - they sense my overwhelming urge to stick them in the garage - and they'll run around saying "I'm sowwy. Gwoup HUG!"
They also love anything and everything having to do with animals and can identify more than 100 different types. They love to sing about animals, jabber about animals, play with their stuffed animals, read books about animals, and cloak themselves in their animal bath towels.
They love music.
They love to dance.
They love to jump off of things.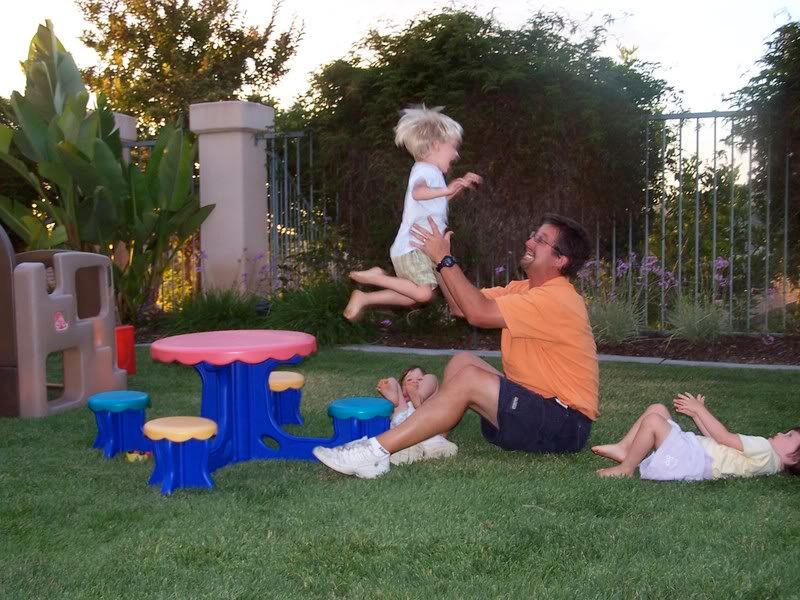 They love to splash in water.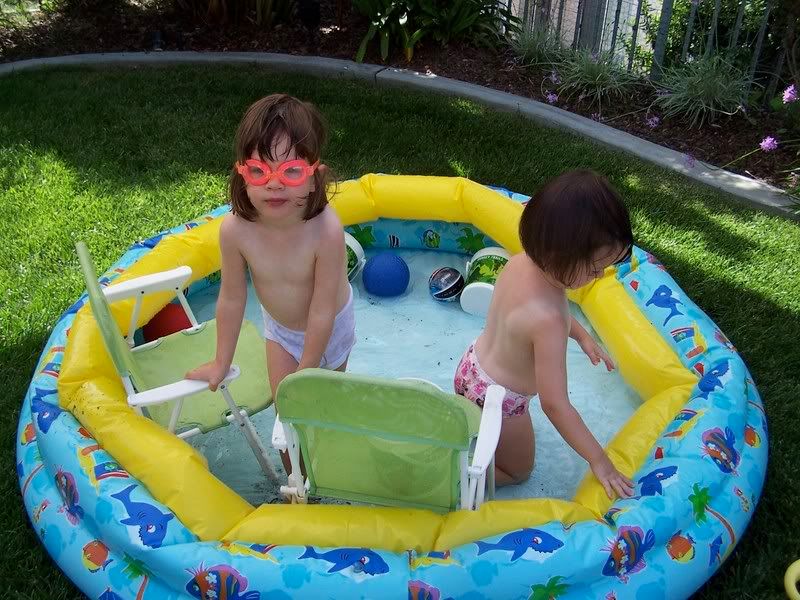 They love
Little Einsteins
and will stick their arms up in the air and shout "MISSION COMPLETION!!"
They love birthday parties, and as such, Charlie and I decorate whatever dessert they have at night with candles and sing to them.
Sometimes twice. Usually, ten times.
After 13 years, I'm amazed that I love my husband more now, than I did, then.
He is my best friend and extremely good to me.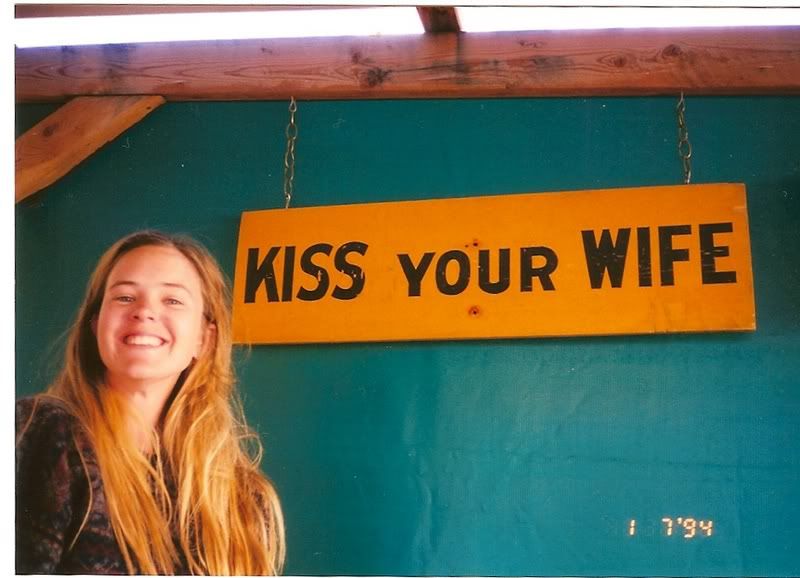 He is our children's playmate.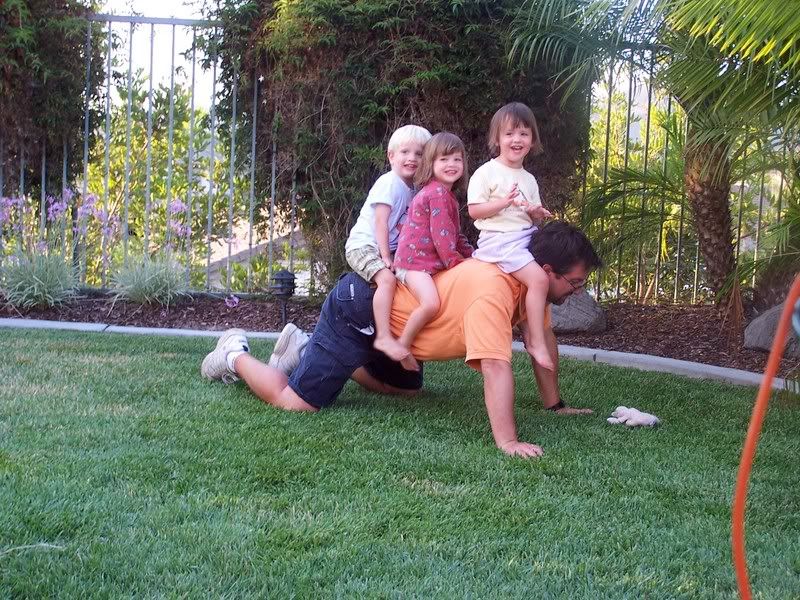 He makes us all laugh and was the recipient of Henry's first toothless grin, just today.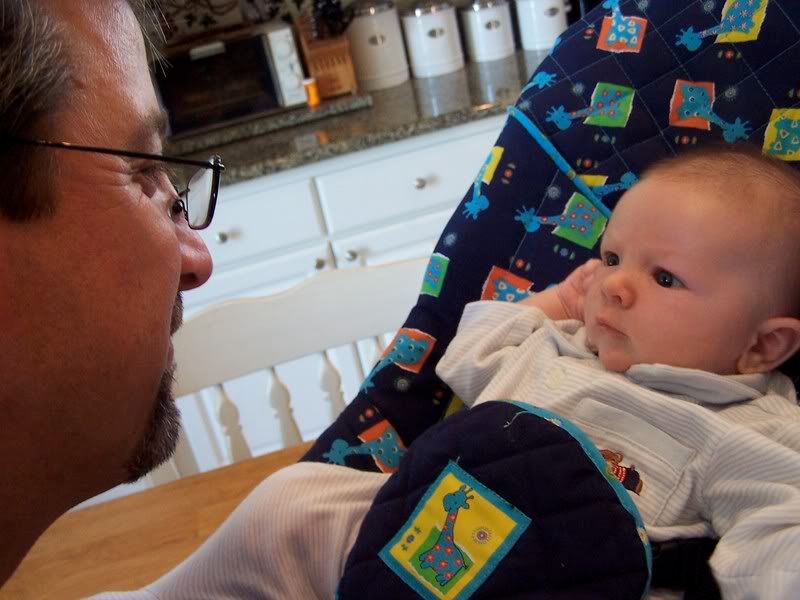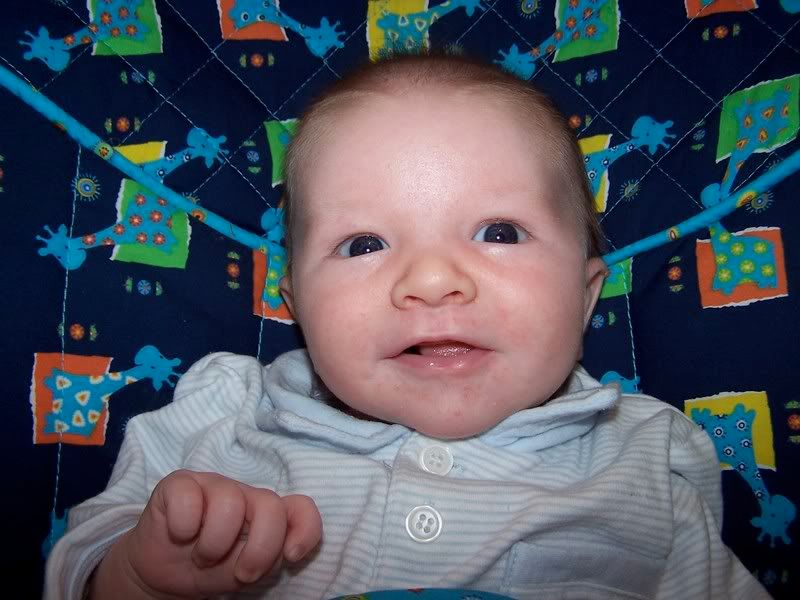 At this very moment in time we have our health.
We have an abundance of happiness.
We have four healthy children.
Even more than I ever imagined, we are definitely living
"Happily Ever After."
Infact, I can't think of
anything
that I could give to Charlie that he doesn't already have.
Although I suppose a bed that he could fit in too, might be nice...