It's hard to believe that it's already been
one whole month
since I've had at most, three hours of consecutive sleep. Aside from our beautiful baby boy joining the family one month ago today, here are some other interesting things that have happened:
I learned that the post c-section restrictions for not lifting objects heavier than your newborn baby and not driving for six weeks, are

asinine

when you have 2-year old triplets at home, several doctor appointments and the yearly sale at REI to attend.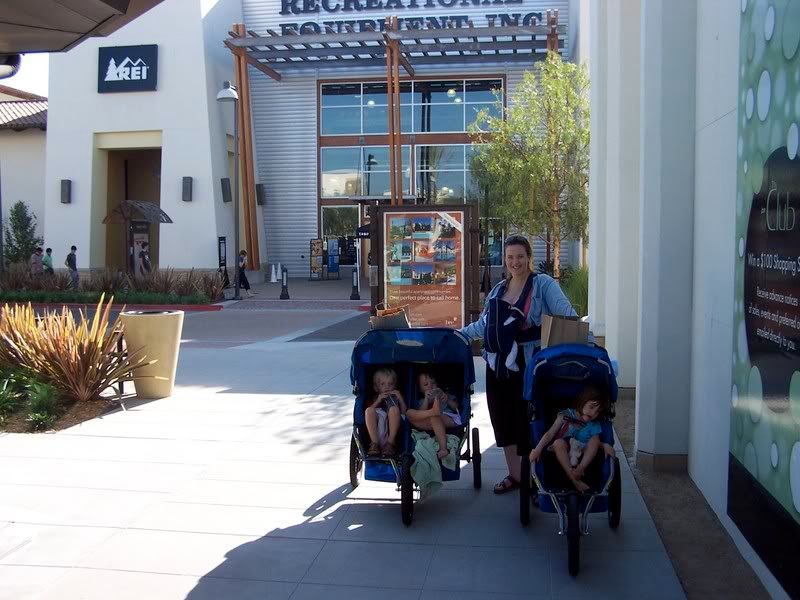 I learned that not adhering to the post c-section restrictions are probably what is taking me so much longer than expected, to heal. Although, I did get some fantastic new shirts and a new pair of shoes.
I learned that it is possible to not only nurse a baby while they are suspended vertically in a Baby Bjorn - it is also possible to go to the bathroom, while nursing, provided you have on drawstring pants.
I learned that while wearing a baby, it is also possible to change the diapers of extremely fidgety toddlers, load and unload the dishwasher, prepare breakfast, prepare lunch, prepare dinner, update my blog, pay the bills, make a bed, walk around the San Diego Zoo and push children on the swings at the park. Vacuuming is definitely possible but mopping the floor is a bit more challenging.
I learned that nursing a baby, while they are vertically suspended in a Baby Bjorn while doing any of the aforementioned tasks, is why I still need to bite down on a burp cloth during latch-on. It's absolutely amazing the vacuum power that Henry exerts and how he is able to stay attached while he's swinging like a monkey.
I learned that I am not nearly as modest with breastfeeding this time as I was with our triplets because it is

extremely difficult

to be discreet when you are nursing a baby while multi-tasking. (And who is swinging like a monkey.)

For the record: It's just skin.

I've seen dresses at the Academy Awards that cover less.



I have learned that a 32-pound child can still fit in a Baby Bjorn and will insist on being carried around in it at

least

once a day.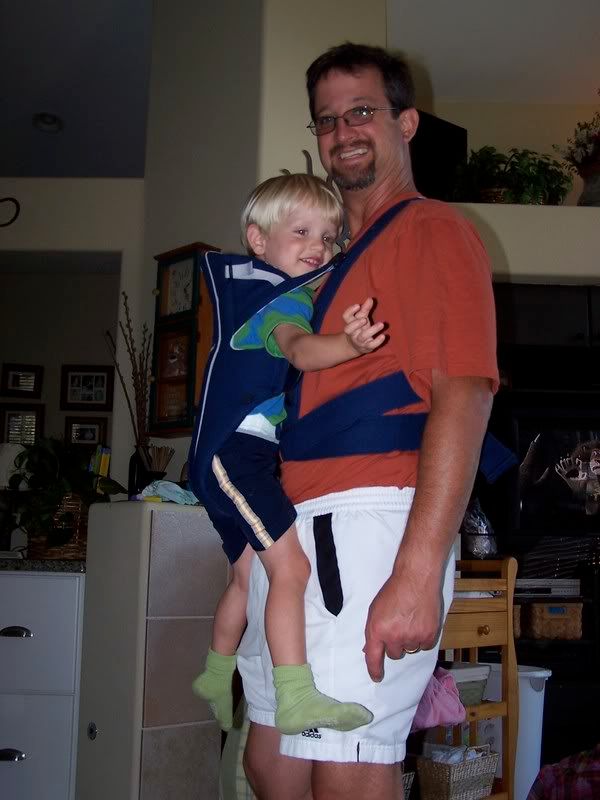 I learned that even if I

wanted

to stop nursing, it is much easier than preparing bottles, packing bottles for outings, cleaning bottles and sitting down to feed. As such, I will continue to clamp down on my burp cloth because I have faith that

any day now (Please God!)

, I won't even

know

when Henry's latched on.
I learned that nothing brings our children as much joy as rubbing shaving cream all over my mother's legs, the sliding glass door and each other ... blowing bubbles on a summer night ... or playing catch with Jimbo.

Except eating ice cream.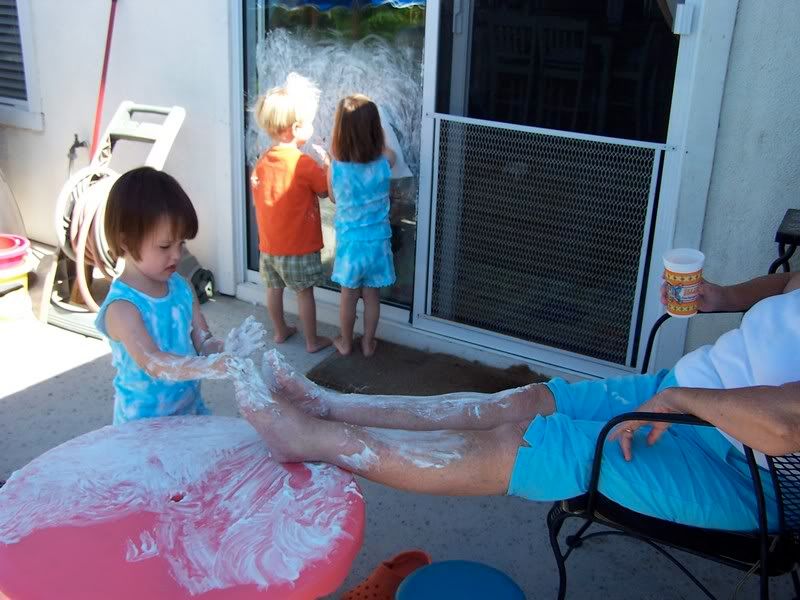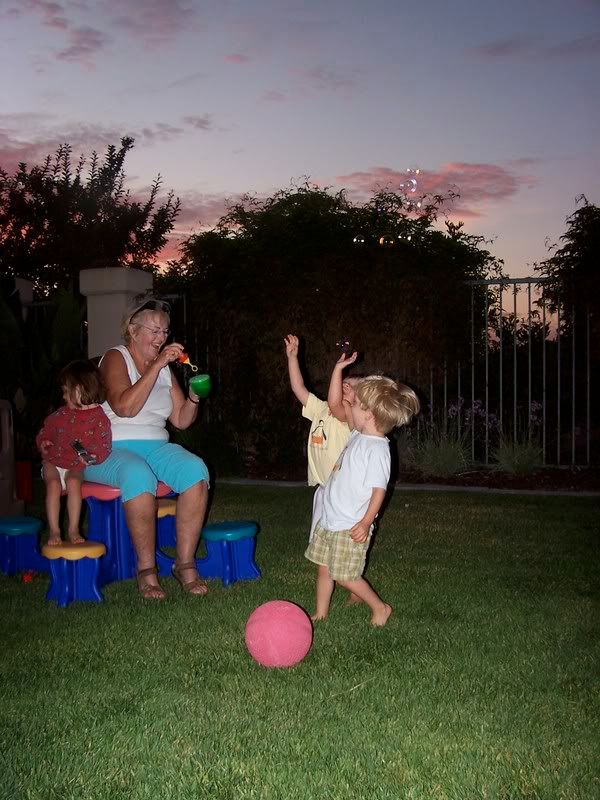 I learned that the average

American consumes 22 quarts of ice cream, per year. I have calculated that at our house, that consumption is around 96 quarts per year for people over the age of three ... seven quarts a year for people under the age of three (with teeth).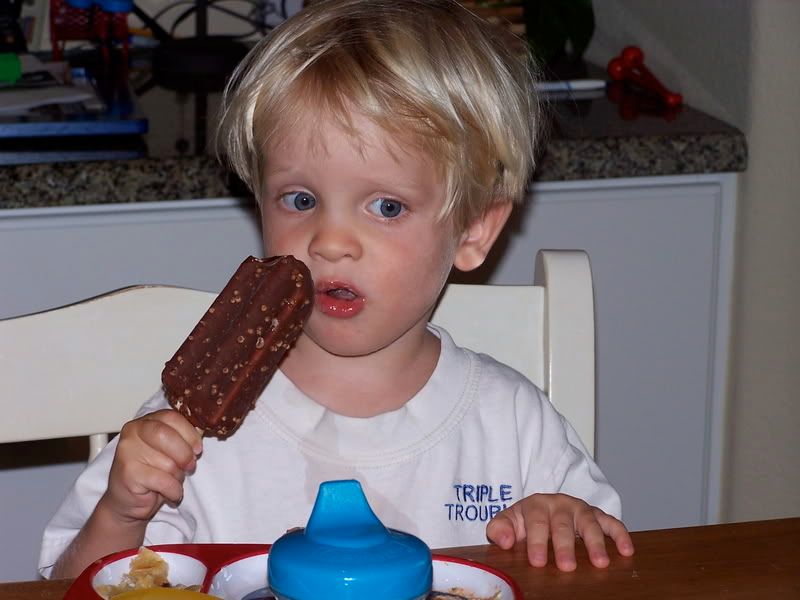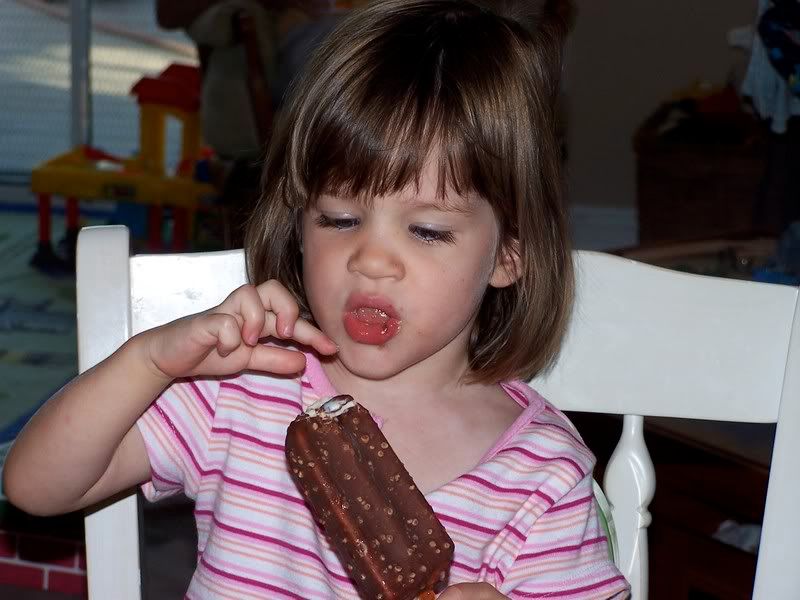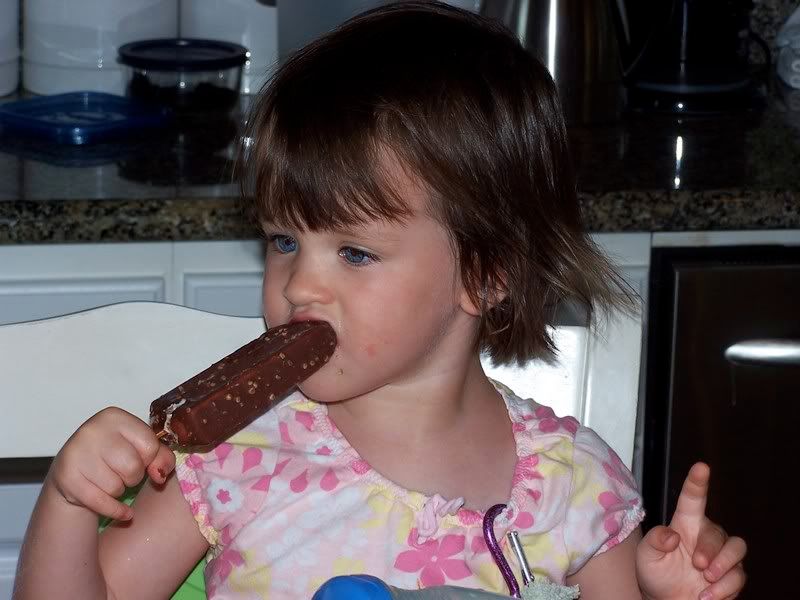 I learned that it is

impossible

to keep ice cream in a cooler packed with ice, which is necessary in the middle of the summer when the compressor on your newly repaired refrigerator fails less than five weeks after having been repaired, and a service technician is not available until August 9th. I think that somewhere, someone is in the possession of a voodoo appliance doll, that they are

jabbing

with pins.
I learned that the only thing

worse

than having no ice cream, is having luke warm beer. Especially when you are a nursing mother who

relies

on her daily beer.

Searing c-section incision pain, lack of sleep, aching nipples and all of our food packed in coolers aside ... whenever I look in to these little faces, I am instantly reminded that I am the luckiest person alive.