In addition to having
no
food in the house, yesterday afternoon, we ran out of dish washing soap. While I stood in the kitchen trying to decide whether I wanted our pots and pans to smell like Neutrogena Body Wash or Clairol Herbal Essences shampoo, I came to my senses and decided that NO, it's best I just bite the bullet and take the kids to the store, in the unseasonably warm 103-degree heat, once they woke up from their nap.
Oh, so the reason it feels like hell around here ... is because it
is.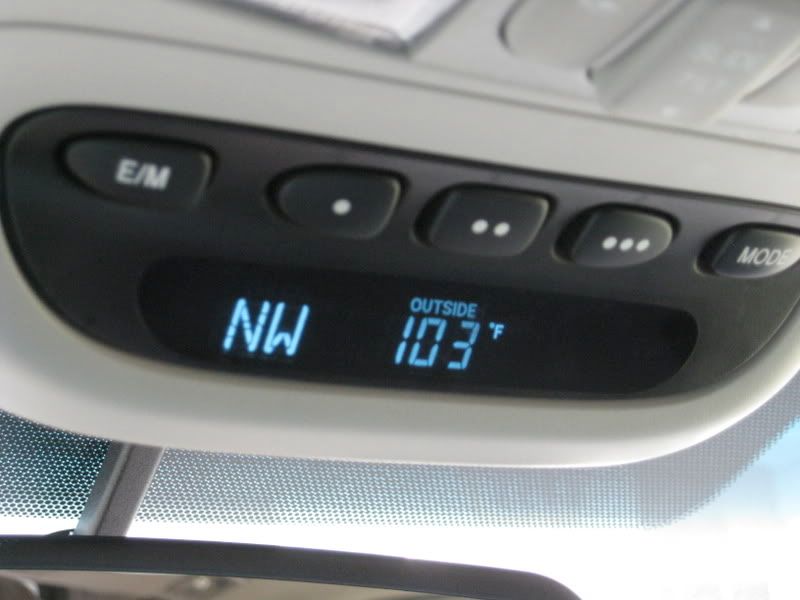 While out, William proved that the lessons I am teaching the children about cleaning up after themselves are obviously sinking in. When he pointed out - very loudly - that the woman shopping next to us was in the produce department was
"Making a mess and spilling bwocowi evewywhere!!"
I couldn't hand him a lemonade popsicle fast enough.
With one hand on his popsicle, my three-year-old set about picking up florets from the floor and tossing them in to the bin above his head, all the while hollering
"This!! Is!! A!! Mess!!"

Thankfully, he didn't add
"Where do you think we live?? A barn??"
I also bought the kids their own fishing rods while we were out. They spent much of this morning, casting off the top of their partially completed play set before I took them to a local lake where they could try their luck hooking the big one ... with their plastic lures.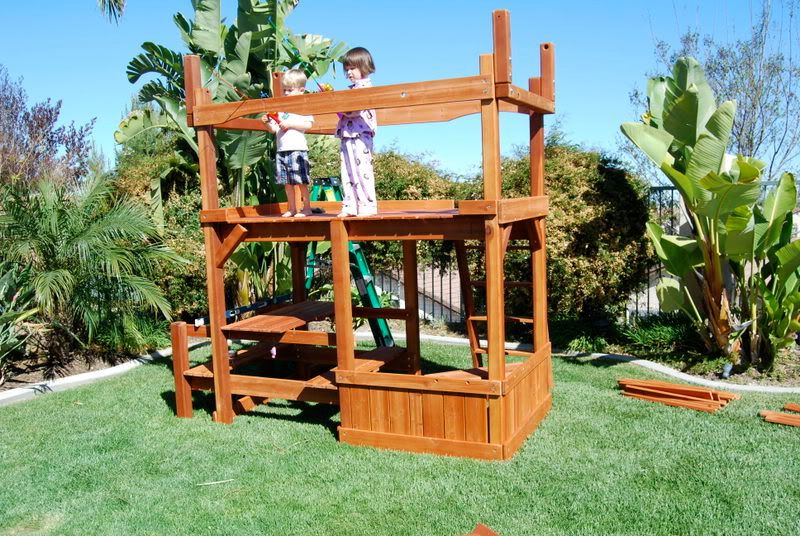 Things were going swell until Carolyn wrapped the fishing line around her wrist so tightly that her hand turned crimson. She was screaming and flailing about - and in doing so - knocked her sister and her fishing rod
in to the lake.


Her sister that

can't

swim.

And the only rod that I purchased that

doesn't

float.

The moral of the story is although kites and fishing rods are great fun, we might be taking a hiatus from stringed activities for a while.
Playset is 90% complete.
Charlie and I are 100% spent.