Last week, we put William and Henry in the tub together. They were having a great time, until I turned around to grab the shampoo, and when I turned back, William had grabbed the toilet brush out of it's holder and was
scrubbing
Henry.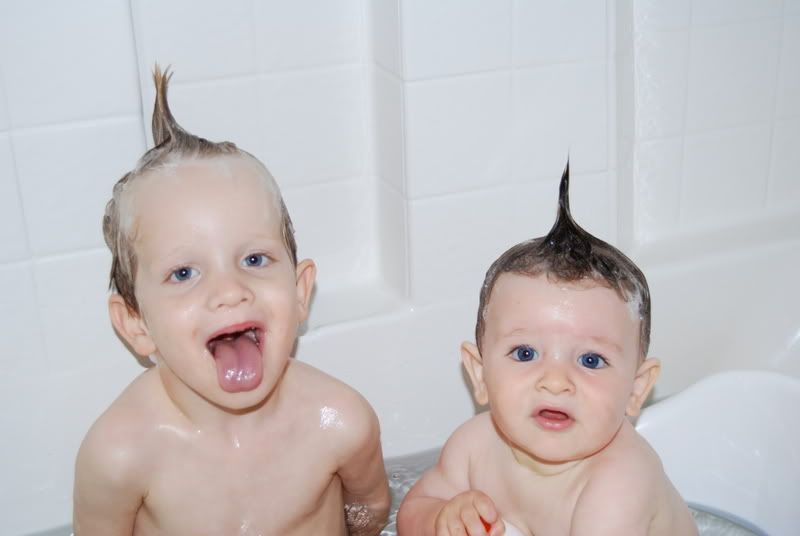 Now although I may bathe our children in the
kitchen sink
, and under certain circumstances, encourage them to
pee in the shower
, I do
not
condone using a toilet brush to scrub my baby's head.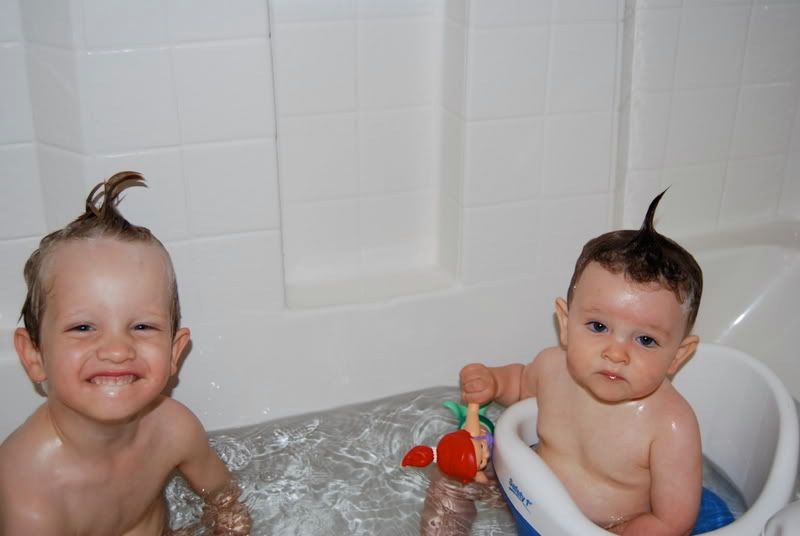 The poor kid.
Doesn't he have a look on his face that pleads
"What am I doing here?"