Since I've been home by myself, I have come up with some
ingenious
ways of keeping all the children occupied so I can get things done.
For instance, by putting our triplets in the shower, and Henry in his bouncy chair - positioned where he could
see
the triplets in the shower, I was able to clean the entire bathroom and fold three loads of laundry while the kids played.
While sitting on the edge of the tub, I wrote several thank you notes for various gifts Henry has received, responded to a few e-mails on my laptop, downloaded a couple new recipes we'll be trying out soon, and started my online Christmas shopping.
I then pumped a few squirts of shampoo over the side of the shower, handed the children their toothbrushes, and was able to get them
completely
ready for bed.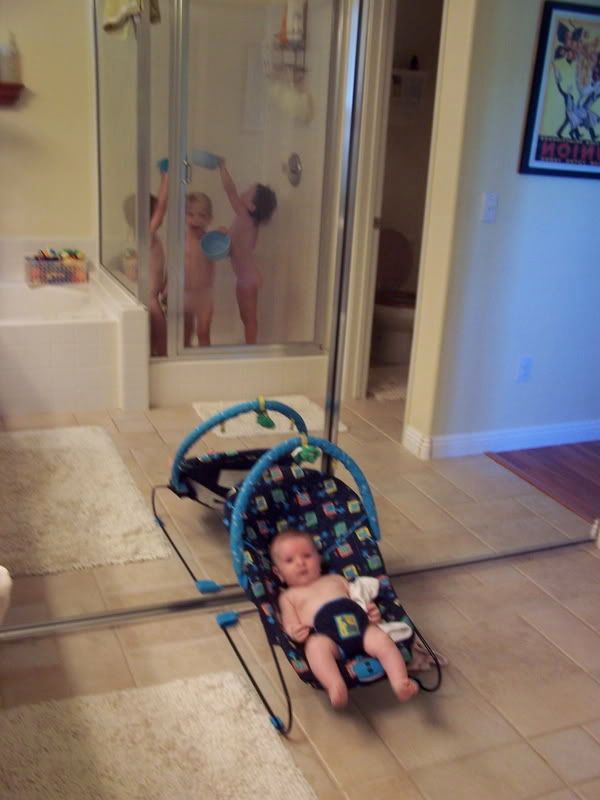 If only we had a stove in the bathroom, I would have cooked dinner, too.