Henry is weighing in at 17 pounds.
He is ready for a size 3 diaper.
Clothes that fit him last week, don't fit this week.
I have an unopened box with 228 Size 1 diapers I bought online.
And another 300 Size 2 diapers sitting in the garage.
I'm not sure what to do with all these diapers.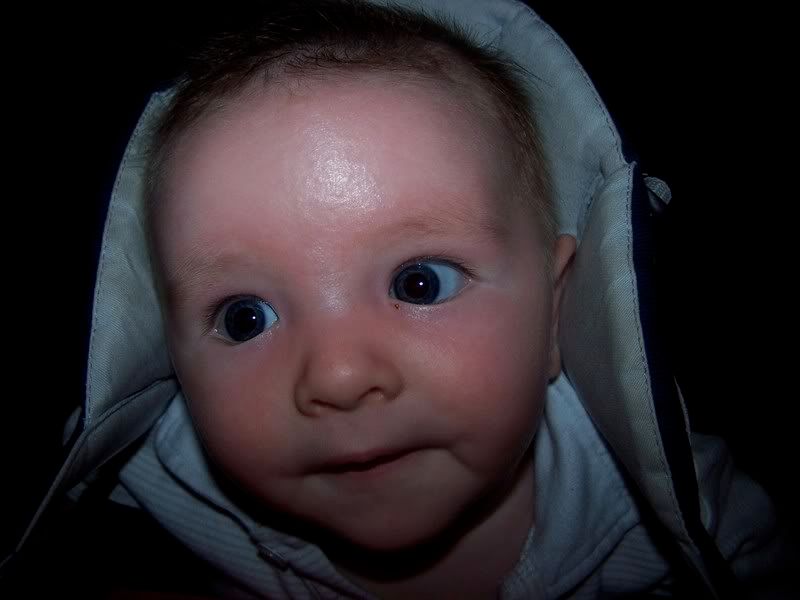 I sure wish they were bigger because I could certainly use them.
Since I'm on a PTBC hiatus, I'm back to changing at least 24 diapers a day.
And, I'm still wiping up messes off the floor.
Everyone loves the baby and are
very
protective of him.
William jumped in when a friend's little boy tried to bounce Henry in his chair last week by saying "You no touch MY baby Henwee!!"
At least he's not calling him
"Robby"
any more.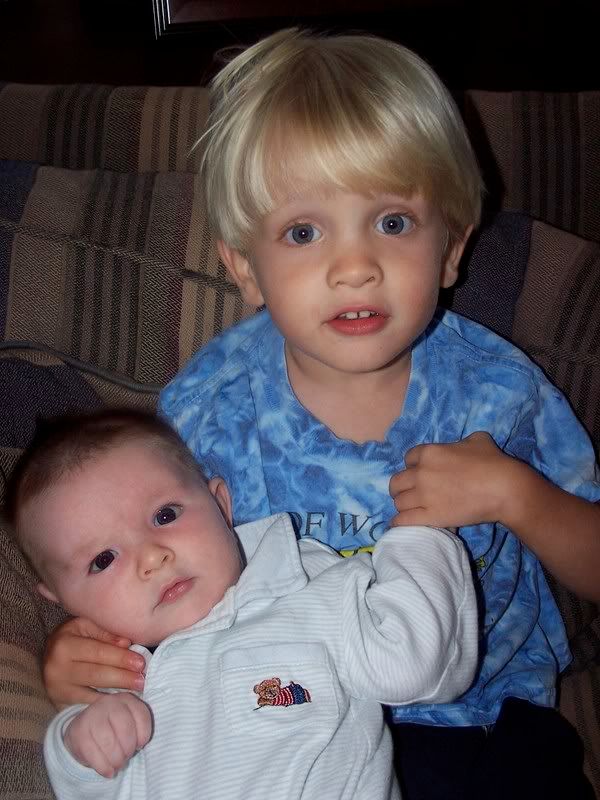 The kids love to read him stories and hold him.
It is nearly impossible to keep them away.
The baby caught his first cold from his doting siblings and has a bad cough.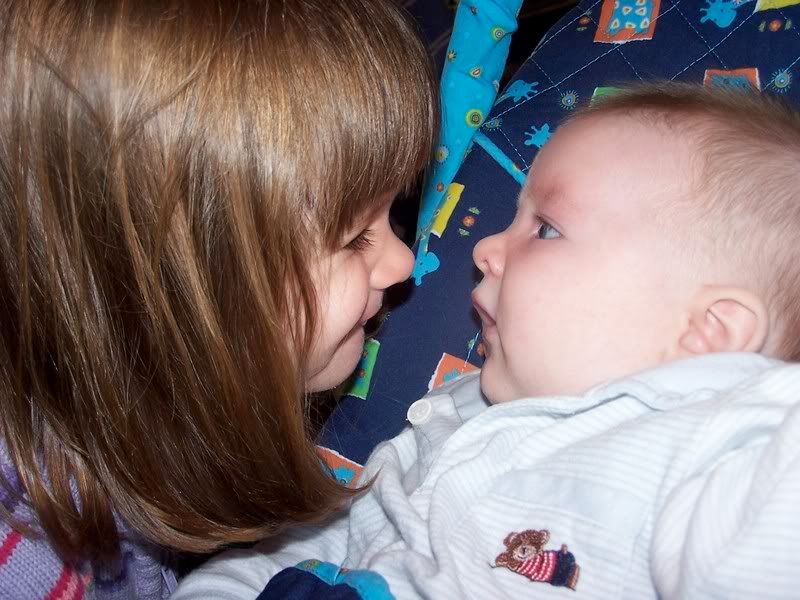 Still, he smiles constantly.
Except for when I walk out of sight. And then he'll cry.
When I come back in to view, his eyes light up, he pulls his hands up to his face and his whole body wriggles.
He coos and sings and is turning in to a real chatterbox. He's also starting to chew on his hands.
He's sleeping better at night, although no more than 4-5 hours at a stretch.
He typically goes to sleep for the night between 7 and 9 PM. I'll feed him once more before I go to bed and then he'll be awake for another feeding between 3:30 and 3:35 AM. GUARANTEED.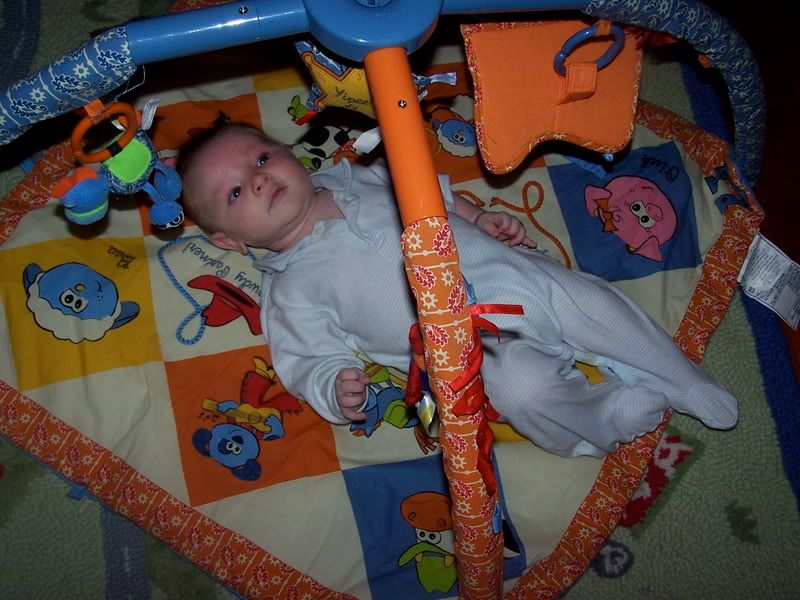 I still pull him in to bed with us when he wakes up and keep him next to me until we get up for the day.
But I'm not bothered, in the least, by the fact that I haven't had a good night sleep in several months. Because I know one day all too soon,
these days
will be a distant memory.
And my little baby will no longer be a little baby.
So I'm enjoying him completely.
He will wake up for the day between 7 and 8 AM and needs a nap at around 9 AM.
I can tell because he gets fussy, unless I'm holding him.
But as soon as I put him in his crib, he'll wake up crying.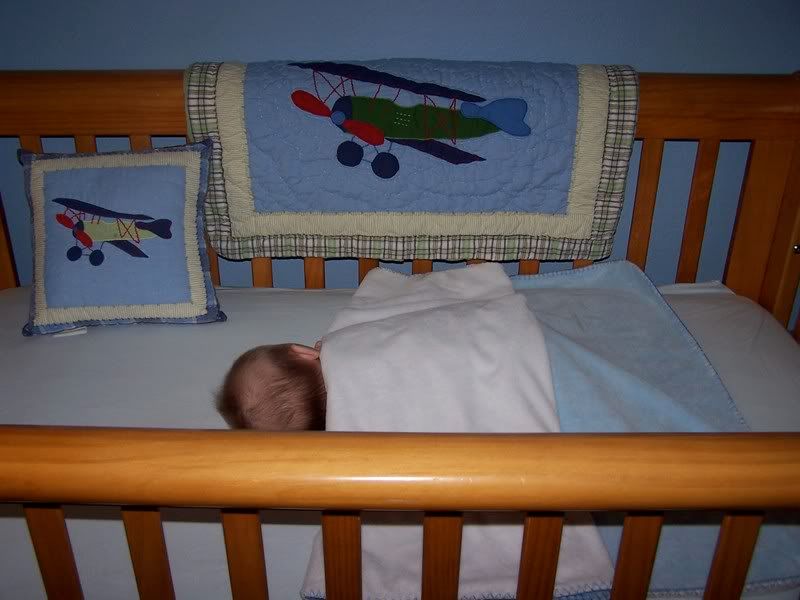 Since I'm not yet ready to let him cry-it-out, I'll relent and let him sleep in the Bjorn.
He spends about five hours a day hanging on my chest. He typically nurses four out of those five hours.
Which might explain why he's
17 pounds
at not quite three months old.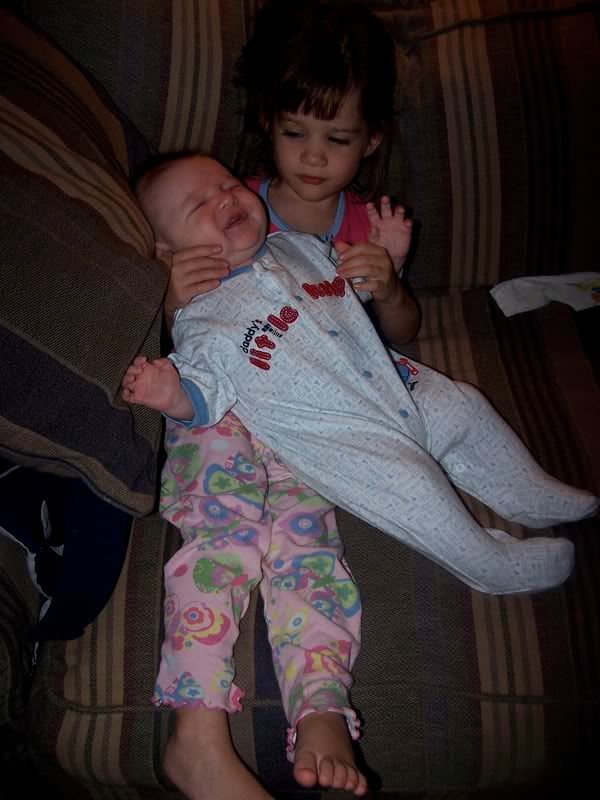 His sister Elizabeth -
who is almost three
years old
- weighs 27 pounds.
She can only tolerate holding him for a minute or two before he starts to crush her and she'll cry
"Aw done Mommy. AW DONE!!"
He likes Charlie, too. But Charlie rarely has the opportunity to hold him, since he is almost
always
with me.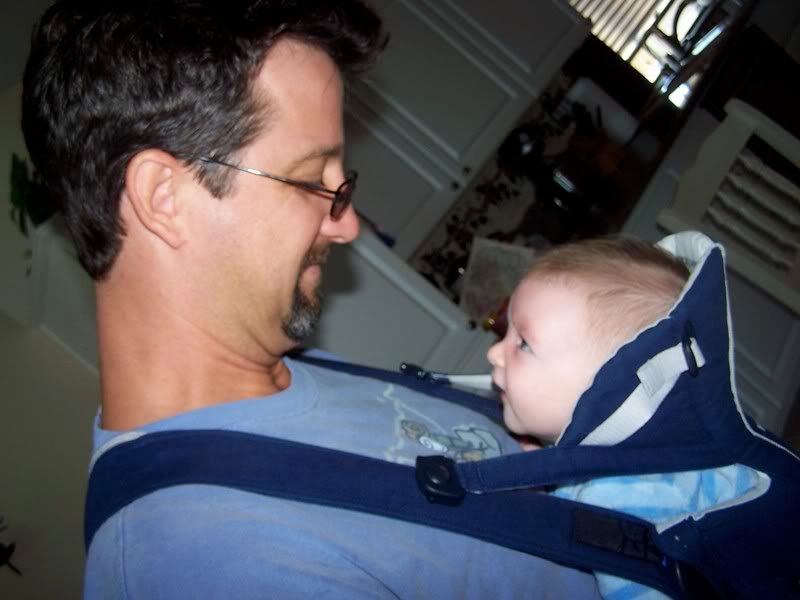 A year ago at this time, I had absolutely no idea what was in store. I was a little worried how I would handle another baby.
But now, I couldn't imagine my life without him. I also couldn't love him any more than I do.


But I bet tomorrow, I will.