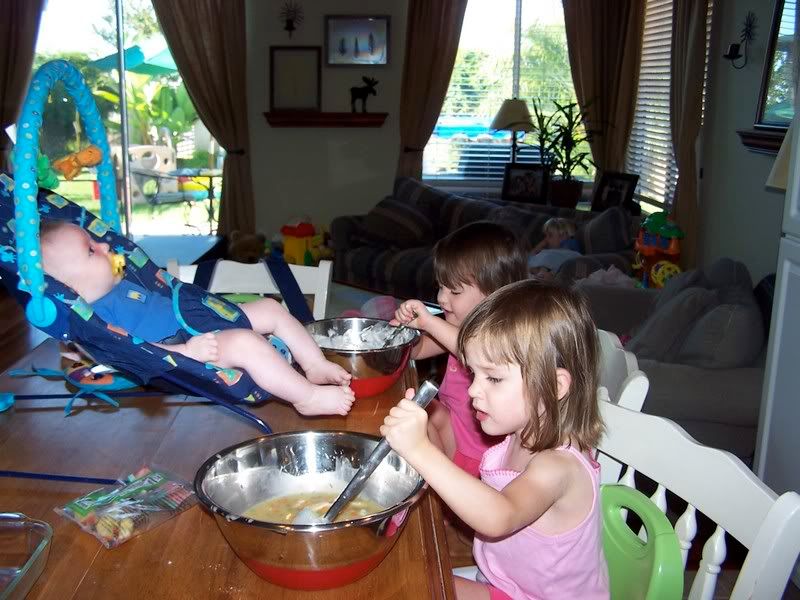 I'll tell you what ... except for two
absolutely positively horribly
ingrown toenails that I think are a result of my pregnancy edema and which I'm going to have surgically removed ... these past few days have been
great.
The house and garage are clean, the kids have been going to bed with little or no problems, potty training is going swell, and the children's new favorite thing to say is "Mommy, I
LOVE
you."
And then, there's my sweet Henry - the baby that truly makes my heart skip a beat every time our eyes meet. He weighed in at 14 pounds, 15 ounces at his 2-month check up on Monday and was 24.5 inches long.

Those dimensions put him over the 90th percentile for his age.
Although I was thrilled to see that he is doing so well (as if I didn't notice how much he has grown) watching him get his four shots was probably more painful for me than it was for him.
I actually cried to see my perfectly happy and smiling baby wince, frown, and scream.


It was torture.


But one of the five vaccinations that Henry received was for rotavirus ... which I do believe, is what leveled the triplets for two weeks, last year. Our pediatrician told me that this orally administered vaccination is relatively new, and must be started when children are 2-months old.
What I kept reminding myself is that if my little Henry is spared from having to go through what his siblings went through with rotavirus, not to mention having the vaccination to defend against polio, haemophilus influenzae type B, tetanus, diphtheria, or pertussis ... the short-term pain of the shots is
well
worth it.
Over the past few days, I've started to sense a change in the seasons. It could be that I've noticed a few leaves falling off of the trees, or more likely, I received my first Christmas catalogue in the mail.


Leave it to LL Bean to get an early jump on things.
Even though it was in the 80's today, it was a nice break from the 90 to 100 degree temperatures we've been experiencing and I was feeling very Fall'ish.
So, with the help of our children, I pulled together one of my favorite cold weather recipes.

Chicken pot, chicken pot, chicken pot pie.
The kids are at a stage where they really love to "help" and I've recently discovered that it's a whole lot less painful to let them "help" then to deny them - and then have them get in to everything, because I was not able to keep them positively distracted. So without further adieu and with the assistance of my beautiful kitchen assistants, I present my mother's chicken pot pie recipe.
You will need: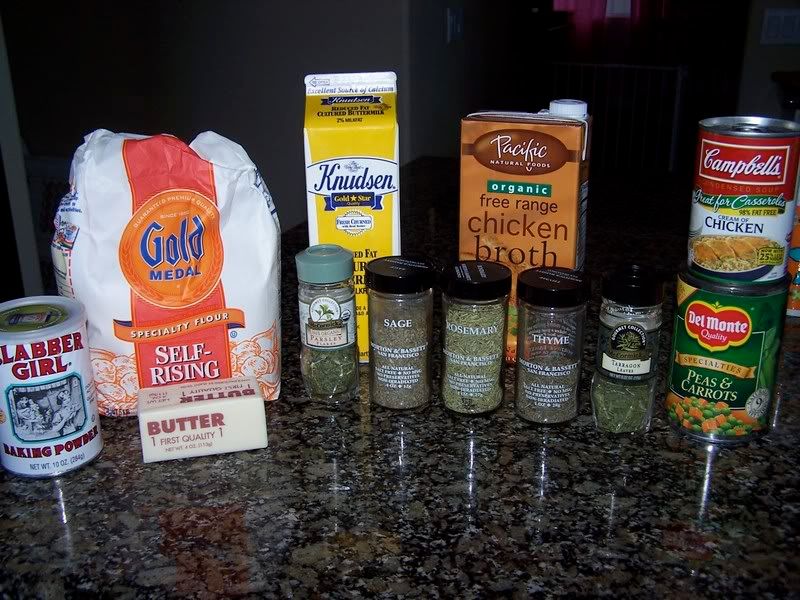 4 cups bite sized chicken, cooked
1 can cream of chicken soup
1 can chicken broth
½ tsp tarragon
½ tsp parsley
½ tsp sage
½ tsp rosemary
½ tsp thyme
1 can of peas and carrots (drained)
1½ c.
self-rising
flour (with an emphasis on self-rising. I have messed this recipe up
countless times
because I used all-purpose flour and the crust sank to the bottom of the pan, yielding a chicken-pot-cake.)
2 tsp baking powder
1½ c. buttermilk
½ c. melted butter
Cook the chicken in water with the parsley, sage, rosemary and thyme.
Yes, just like the song!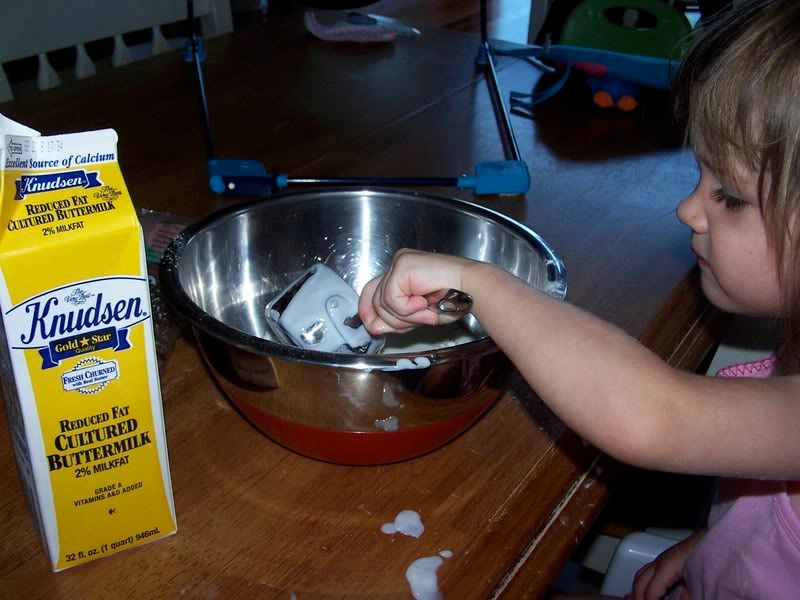 Once the chicken is done, shred with a fork and mix in a large bowl with the soup, broth, tarragon, peas & carrots.
In a smaller bowl, mix the flour, baking powder, buttermilk and butter.
Place the chicken mixture in a greased 9 x 13 pan and top with the flour mixture. Bake at 350 degrees, for one hour, uncovered.
We will serve this up with a salad and it is always a guaranteed crowd pleaser. Although, not if your "crowd" consists of almost three year old children by the names of William, Elizabeth & Carolyn Grace.
Chances are, even though young children will love making chicken pot pie .... they'd rather smear it on their chest than eat it.
But still, it's always good to try.
Try.
And try again.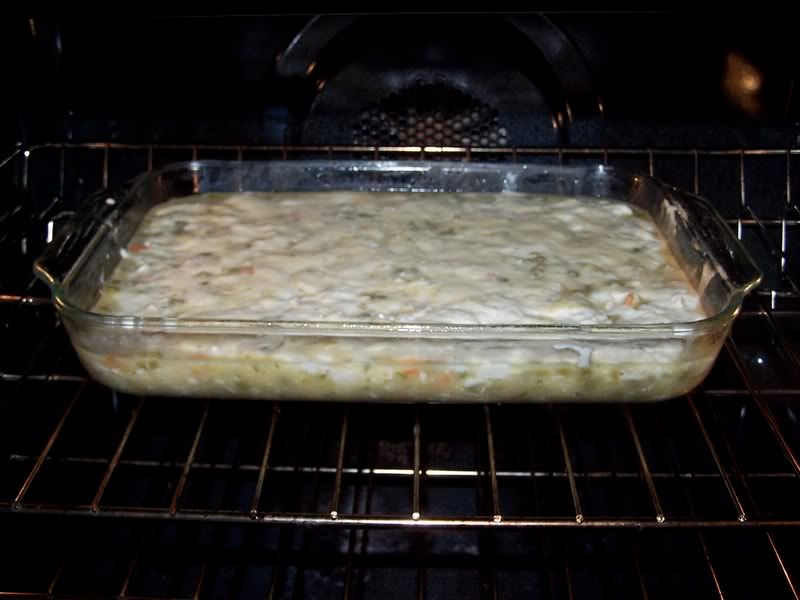 If this recipe doesn't warm your heart and soul ... then this video clip of my bouncing baby boy at 10 weeks old, should. (And of course this clip does his extreme adorableness
no
justice.)