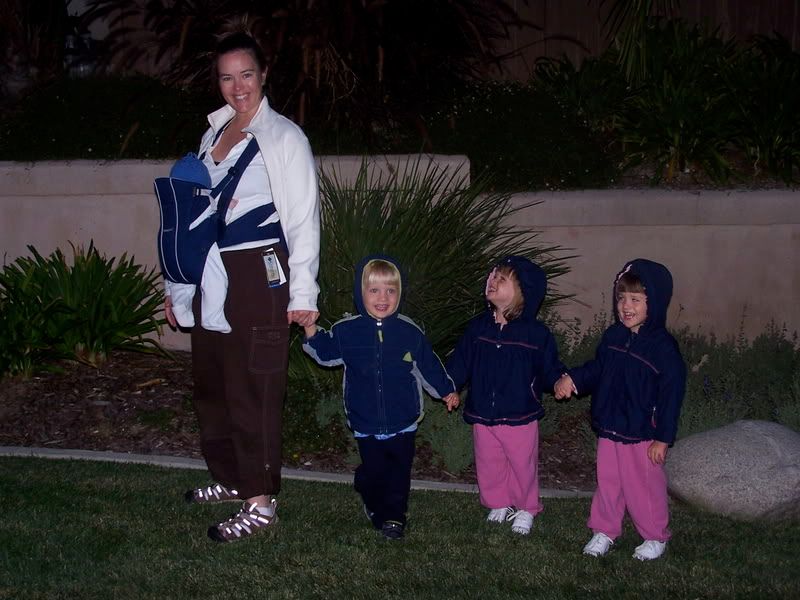 During a recent phone call with my mother, she told me that I sounded like a
man
on the video clip I uploaded of Henry.
When I asked
"A man?!"
She said "Well, either a man or someone that talks through their nose. You sound very
nasally
."
Maybe that explains why every time I try to sing to the children they'll yell at me
"NO SINGING!!"
and if they are close enough, they'll try to put their hands over my mouth to keep me quiet.


And here I thought I had a lovely voice.

Apparently my appearance isn't much better.
This morning when I walked in to the kitchen, William's eyes lit up and he exclaimed "Mommy! You a TELETUBBIE!!" When I asked
"A teletubbie?!"
He responded
"Yeah!! You BIG like Tinky Winky!!"
My young son compared me to a Teletubbie, based solely on my size. It had
nothing
to do with the color I was wearing, because Tinky Winky is purple and I was dressed from head-to-toe in brown.
Which turned out to be a good thing.
Because when I took Henry to his third hearing evaluation (which he thankfully passed), he had the hugest blow-out I've ever seen in my entire life on this planet ... while I was holding him. It was so extreme it came out the back of his shirt and down his pant legs. And when I went to change him, he had poop on his shoulder blades and underneath his
arm pits.


And it was all over me.
The technician who was completing the hearing screen smiled and said
"
Well, it's a good thing that your pants and shirt are the EXACT same color."
Ah yes.
Sh*t brown. That would be the predominant color of my new wardrobe.