Hi. My name is Jen.
It's been two days since I last inhaled a box of Trader Joe's peanut butter cups.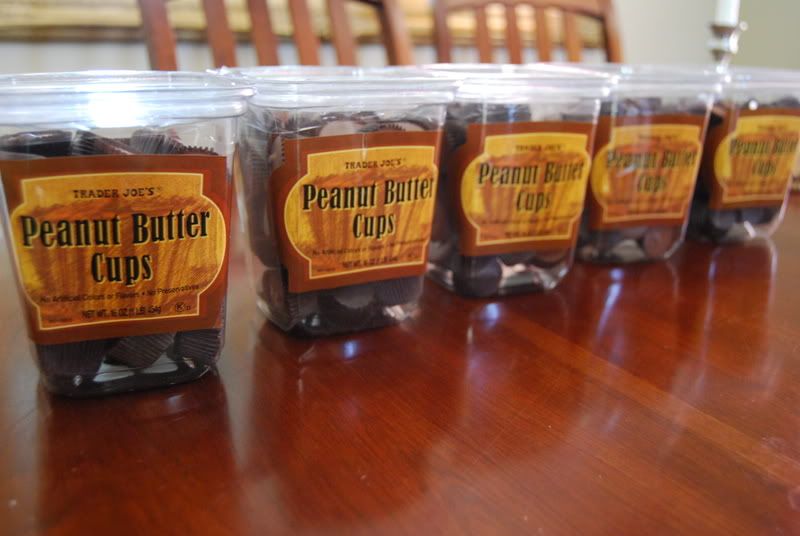 In my defense, I wasn't even PLANNING to eat that box. I had bought a lone box to send to
Mandi
in Texas. Yet when I came home from the store and deposited a grocery bag on the counter with the box of peanut butter cups perched on top, before running out to the car to grab another bag, Charlie took it upon himself to OPEN the box and eat one. Of course I was so angry I grabbed the box and ate the rest of them while asking my husband in between bites,
"What made you think ... hmff chomp chomp ... THESE were for YOU?"
The boxes that I bought today, aren't for me. I'm sending them off to a few of my family members that live in areas where they can't get a TJ fix any old time they want. And of course, a box is for Mandi.
I'm seriously trying to wean myself from peanut butter cups. The past 24 hours haven't been easy, but with a race that I'm training for and all that exercise stuff I'm doing, I figure now is as good of time as any to start working on my diet. In lieu of peanut butter cups, I'm inhaling a bag of Philippine Brand Mangoes every two days. They are nutritious.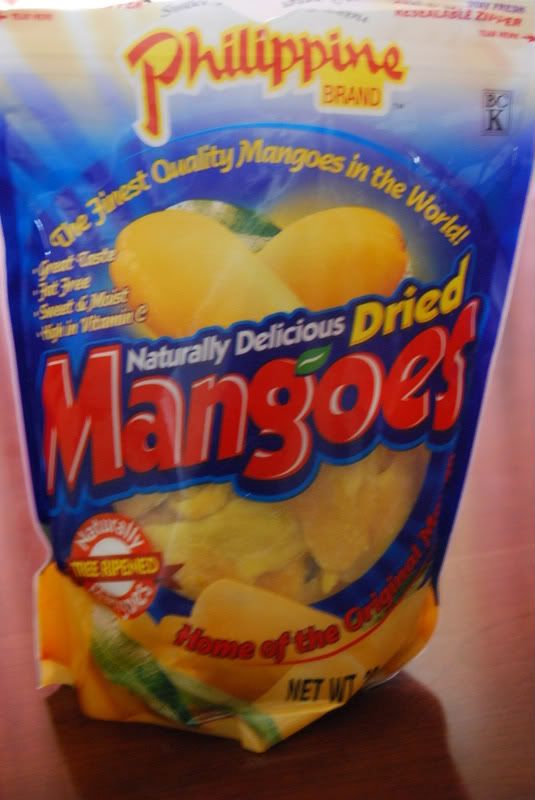 And lightly coated in sugar.


It seems that I've got an addiction to sugar. When I don't eat it, I get really grumpy. And when I do eat it - even if I'm grumpy - my mouth is so busy chewing I can't say anything derogatory.
Now here's something that might surprise you.
The kids are killing me. They are sucking the life right out of my body. I don't know what is happening with them, but every day seems to be a little more insane than the day before. Maybe it has something to do with our "new" schedule - or the weather - or their age ... but whatever the case, for the first time, I am thinking that the money we are spending for school in the fall is a DEAL.
What I'm dealing with is parenting to the
extreme.
I've got three three-year-olds that are dead set on acting their age and a baby that crawls almost as fast as his siblings run - that will not let me out of his sight - or he will
wail -
louder and more ear piercing than I ever imagined possible from such a small person.
When we came home from swimming lessons today, I was less than two minutes behind them with Henry and our pool gear, and when I rounded the corner to our family room, the kids had broken in to our movie collection. Elizabeth was pulling a VHS tape out of the plastic housing and Carolyn was
flinging
DVD's across the room. William was running around acting goofy. I don't know how to accurately describe this behavior. But it isn't cute ...
it's obnoxious.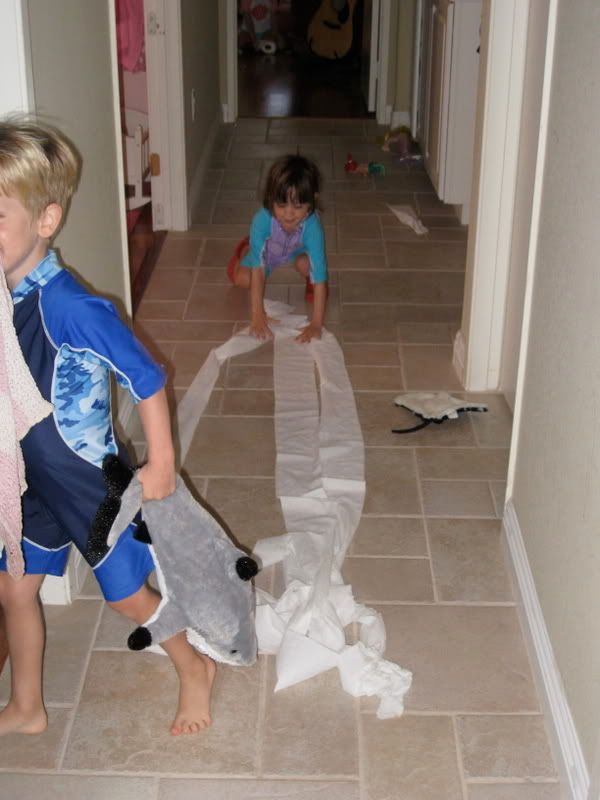 When I have them one at a time, they are totally different kids.
When I have two at a time they are totally different kids.
But wow, you get the three of them together and the gates of Hell open before my eyes. I haven't been handling these situations too well, lately. Nor do I handle it well when they pull each other down to the ground and wrestle like a bunch of rabid apes.

I know. I know.


These days will pass and one day I'll miss them.
(Highly, HIGHLY doubtful. But whatever.)
Right now, I feel like I'm on a bad carnival ride and all I can do is close my eyes, pray for it to be over, and hope that I don't throw up.
Oh, LOOK! There's a box of chocolate. How convenient!