I took the kids to the park today, thinking that maybe if I brought a few balls with me - they could chase after the balls - while I ran laps around the soccer field. Although they love to do this
every other time
we've ever been to the soccer field ... today, chasing balls wasn't an activity they were willing to embrace.
Instead, they wanted to catch a ride on the front of the jogging stroller while I ran back and forth. If it wasn't their turn to ride on the front of the stroller, they would run screaming after me,
"Don't weave, mommy! DON'T WEAVE ME!!"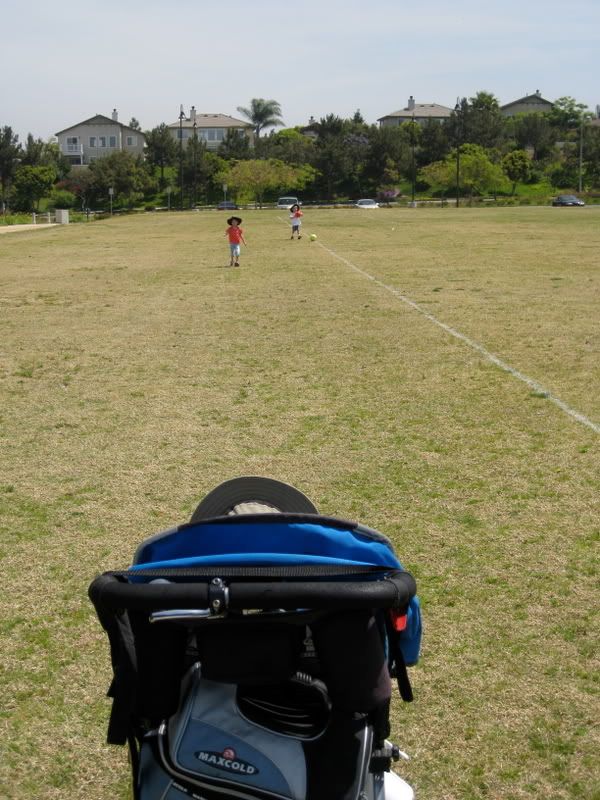 Although I did my best to convince them that I would
never
leave them in the park (which now that I think of it, is contradictory to what I told them yesterday - when it was time to go and I said I
would
leave them if they didn't get in the car), I only managed to run back and forth across the field twice before my children were worked in to a three-year-old hysterical crying frenzy. Yet, once I stopped running, the kids were perfectly content to look at beetles scurrying through the grass. And fill our potty chair to maximum capacity.


In the middle of a field.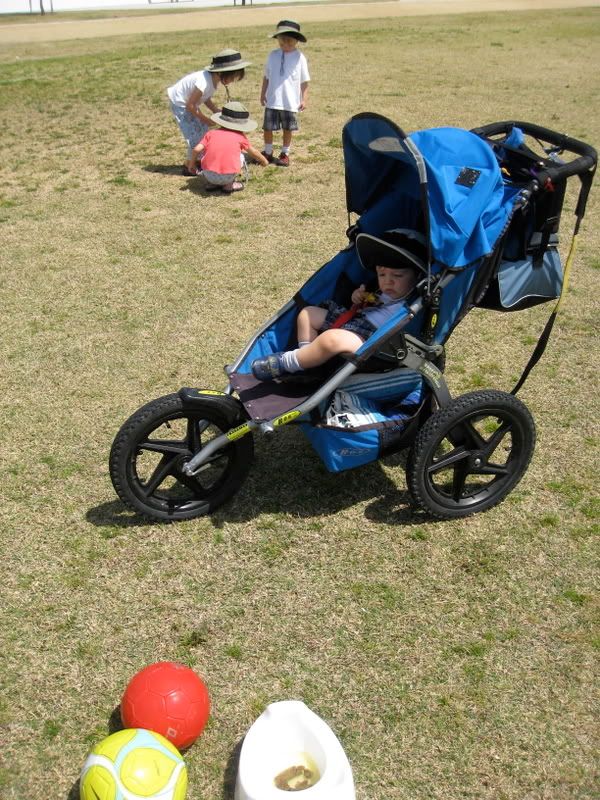 They could have sat and looked at beetles while I ran laps around them ... but, no. That would have been much too convenient for me. So, I pulled out our trusty kite and ran with it while the kids chased after what I told them was
Mr. Ray's
shadow, and that is how I finished my 20-minutes of running.
Running
after
three kids is much different than running
with
three kids.
To accomplish the latter, all it takes is a little ingenuity, a portable potty chair, and the ability to not trip over kite string.