The amount of time that the kids
happily
played in the kitchen sink.
The amount of time it took me to get all the bubbles out of the sink, clean up the soapy water from the floor and soak up the water that had spilled across the counters and dripped in to our cabinets.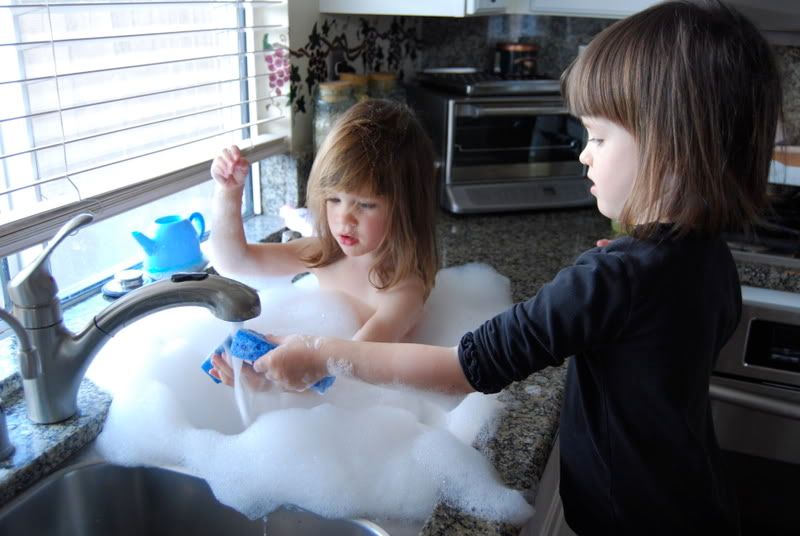 This would have only taken me 20 minutes, if I hadn't seized the opportunity to scrub our floors until they shined and reorganize all of the cabinets in the kitchen. But to accomplish those tasks, without having curious children under foot, I put them back in the sink.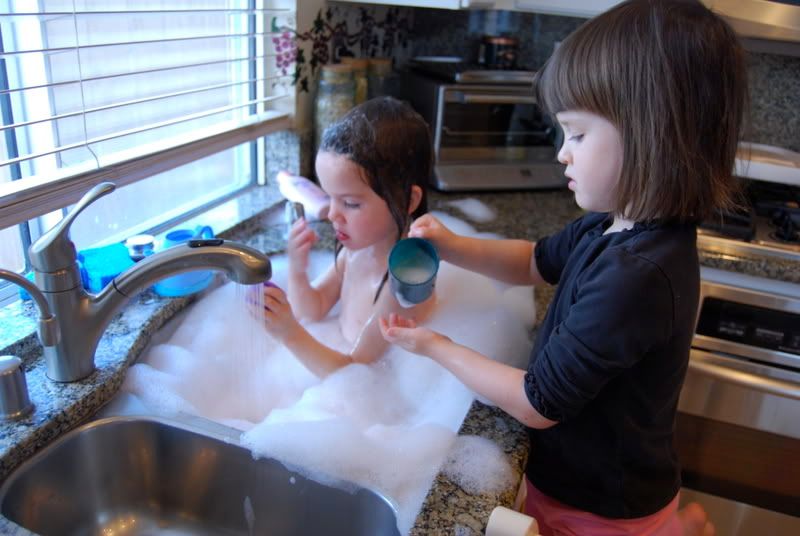 For another ninety minutes.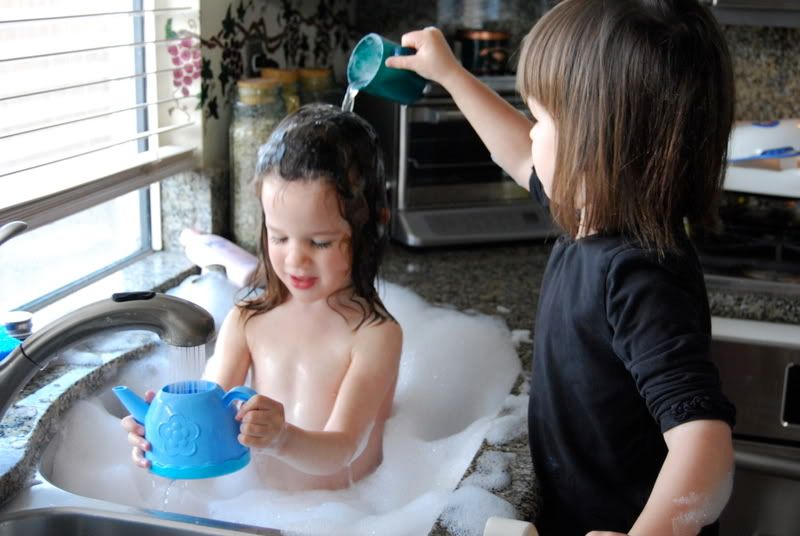 The only thing kids love more than water ... is water abounding with bubbles.
Sure, we
could
spend a few thousand bucks on a
Rainbow
play structure for the yard, but
why
when we have a kitchen sink and lots of soap?