Since our children have been mobile, our Christmas tree has undergone a dramatic evolution. It has been a 3-foot tall variety perched on top of a table and out of reach from 14-month old crawlers and pull-er-uppers that might yank it down on top of them. Last year, the bottom half of the tree was completely devoid of any decorations for fear they would be consumed by 26-month old toddlers.
This year, we have decided to let the children help put on unbreakable ornaments.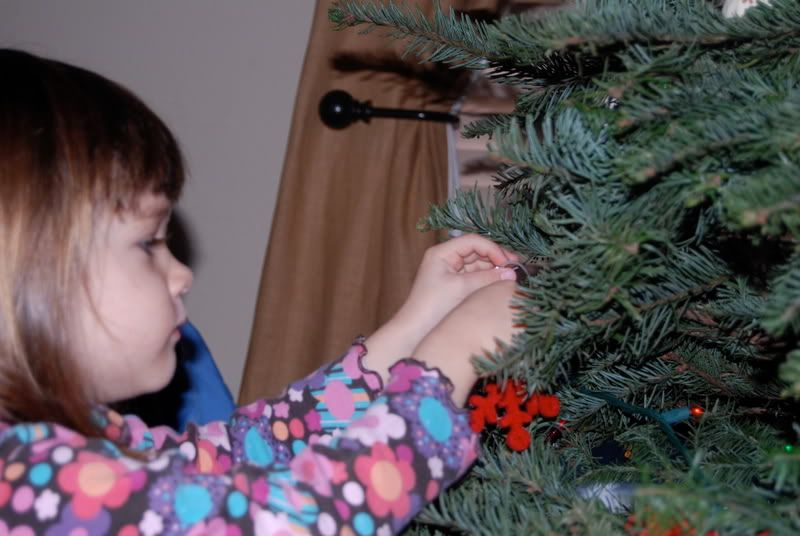 A nearly 38-month old decorates a tree by putting ten ornaments and a string of
Mardi Gras beads
... all on one branch.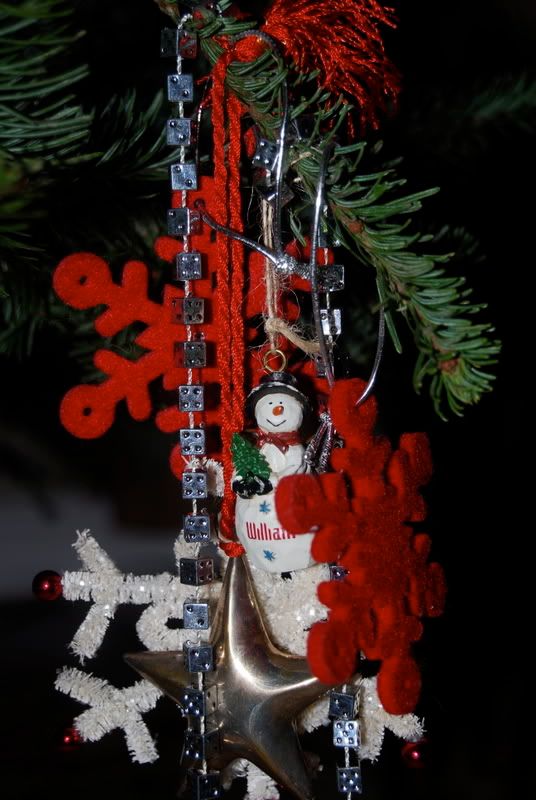 It's the most beautiful thing I ever did see.
(If
my mother [aka: the angel on my shoulder]
the anon poster from yesterday is reading this, please go back and see my response to your comment about
Kelsey's mom
.)