There's
something
about the second baby.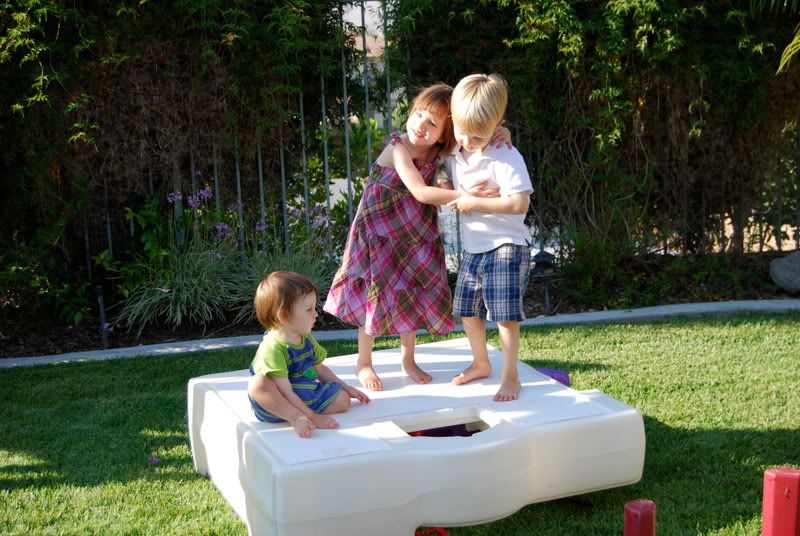 Or rather, the baby resulting from a second
pregnancy.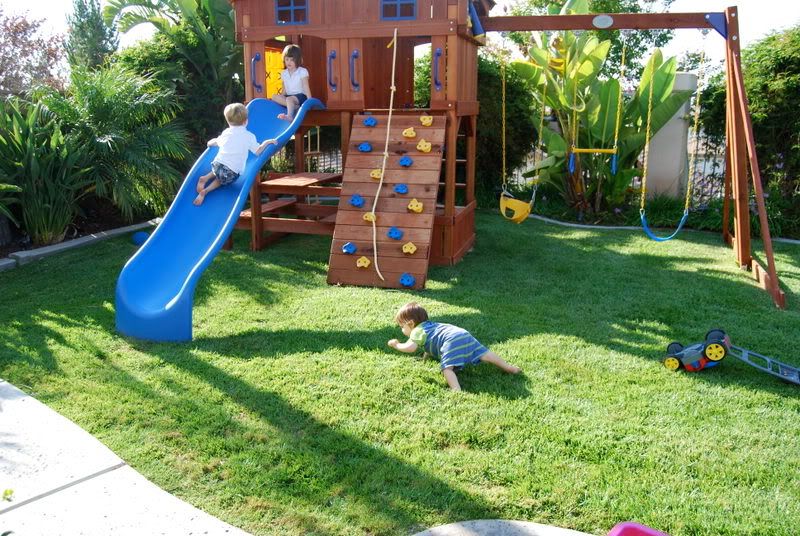 Not only does Henry have older siblings that he can observe and learn from, I seem to be a lot more relaxed with him than I ever was with our triplets. As a result, my little baby seems to be doing new things at an accelerated pace.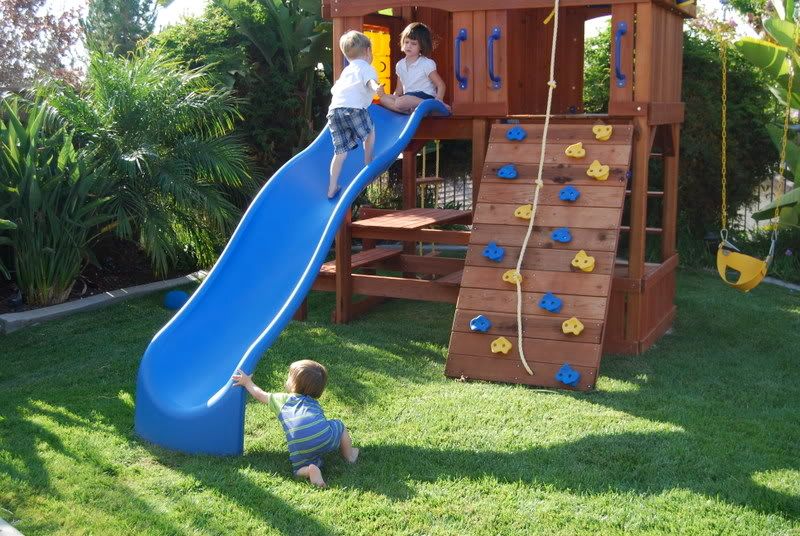 For instance, the triplets didn't drink from a straw until they were 16-months old.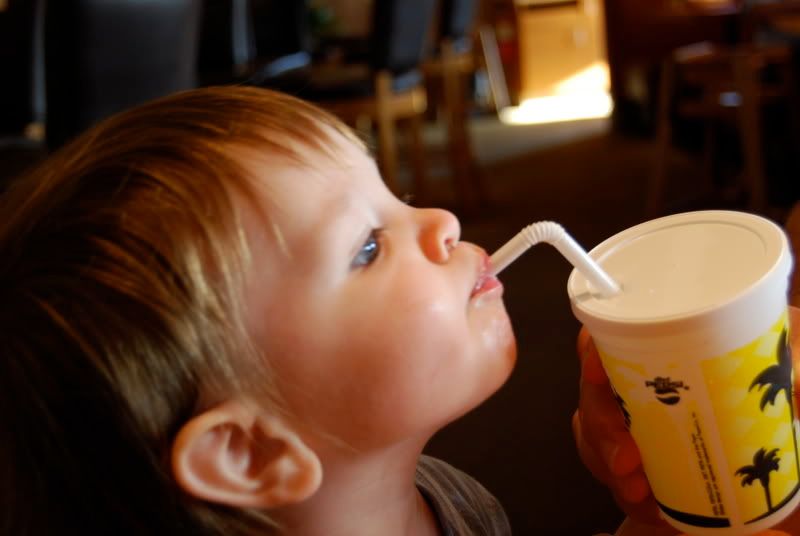 They weren't able to
scale furniture
until they were at least 17-months old.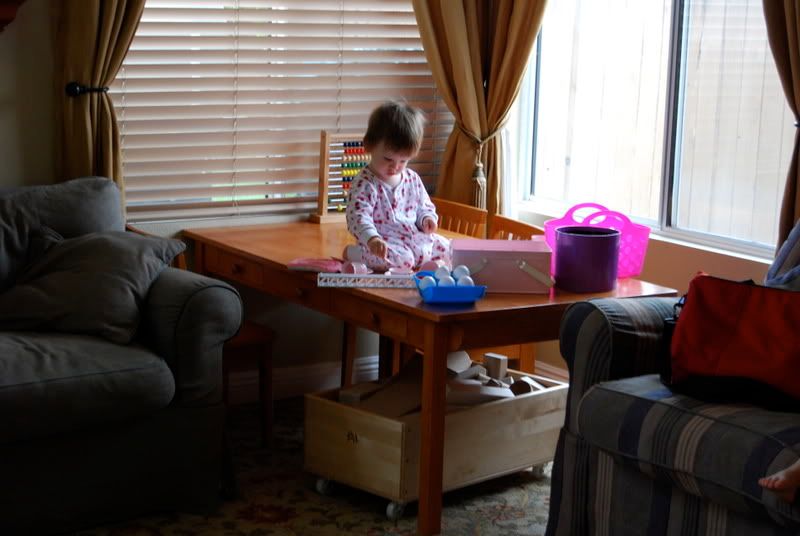 And they didn't climb to the top of a slide...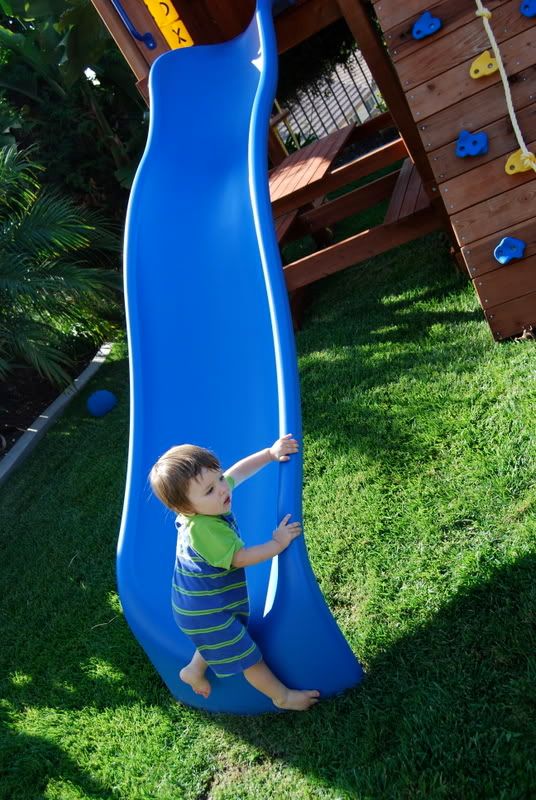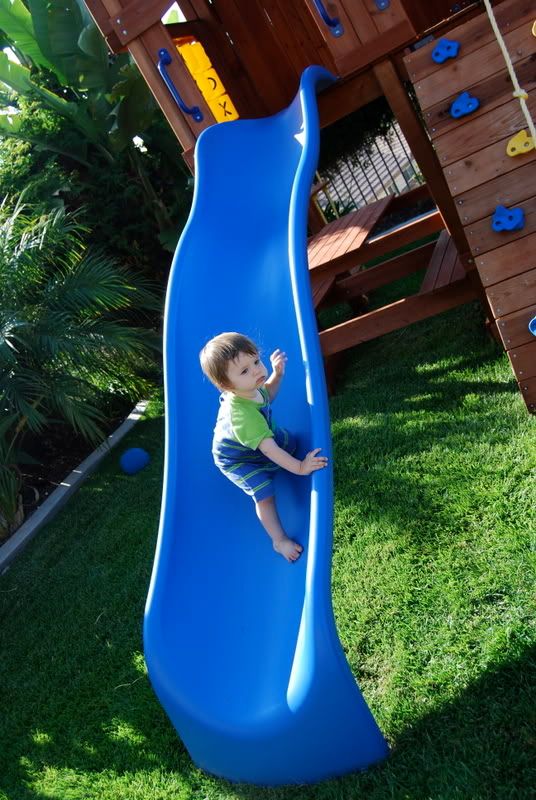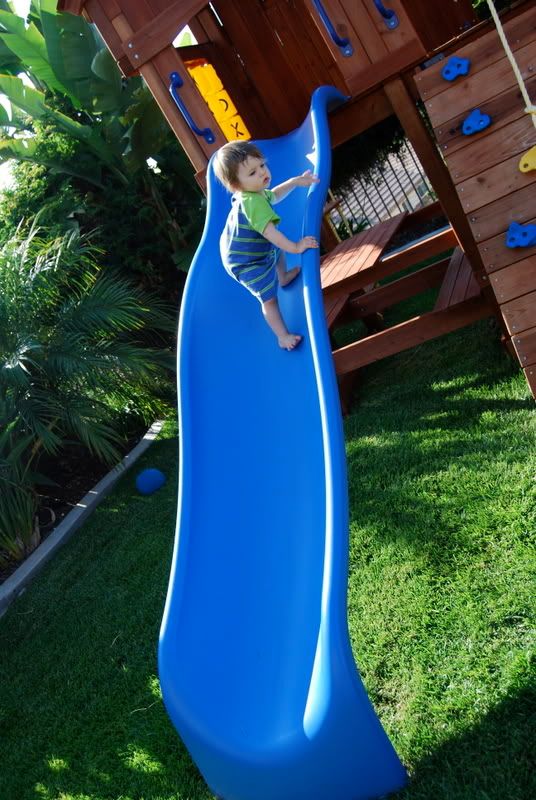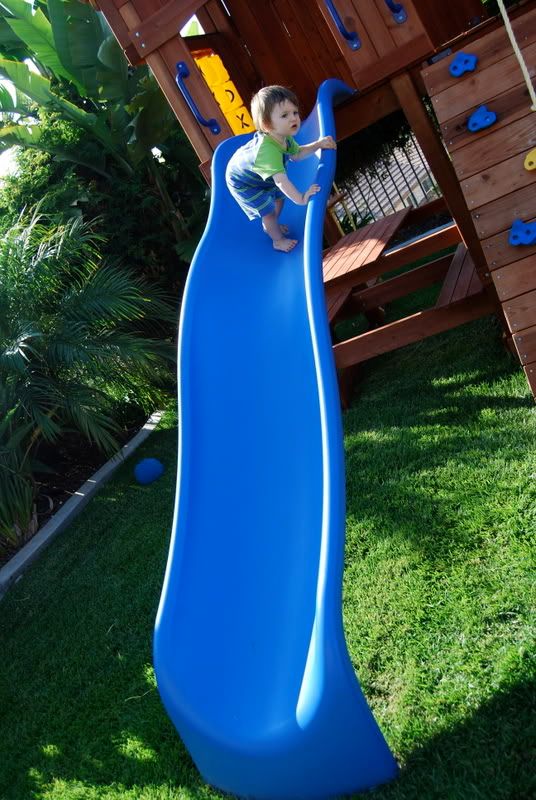 ... turn around ...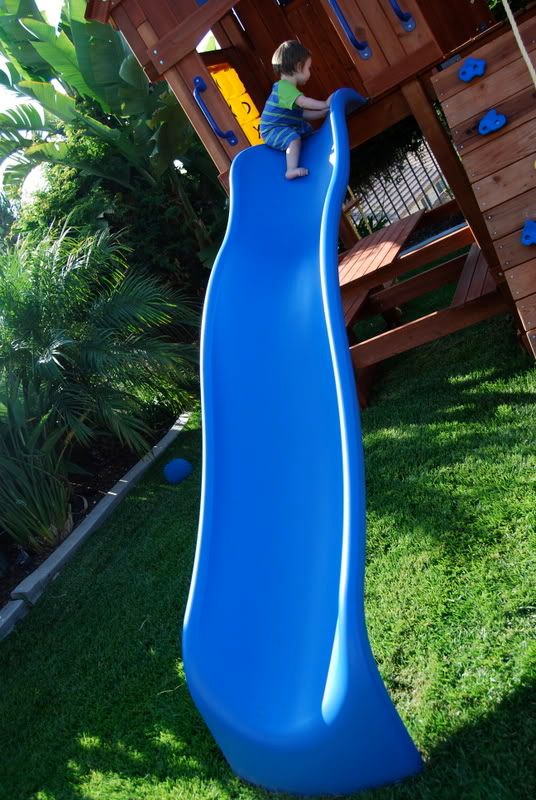 ... and slide back down, until they were at
least
24-months old.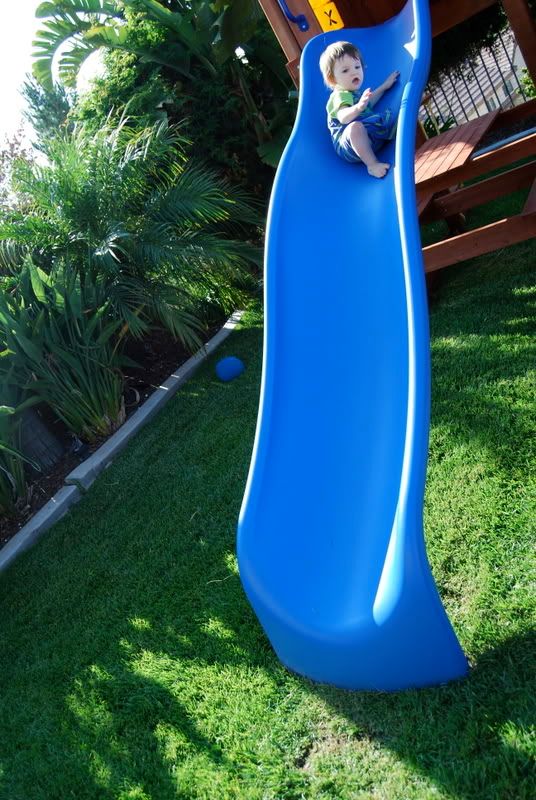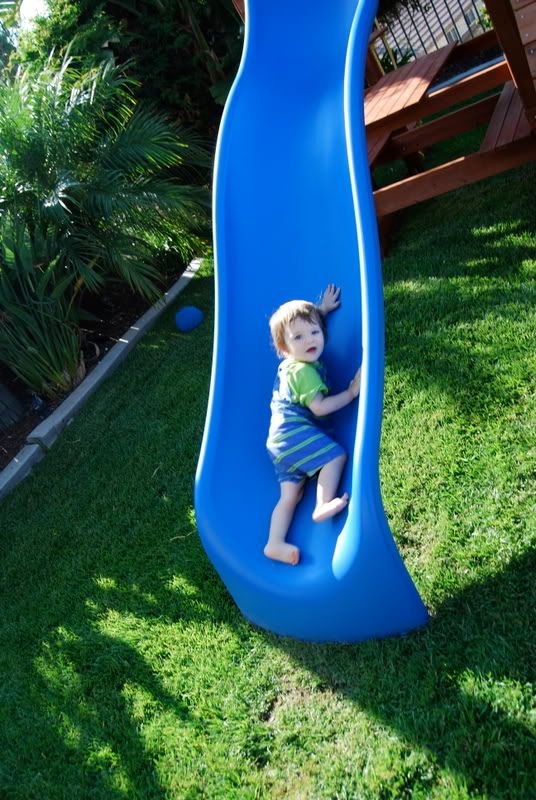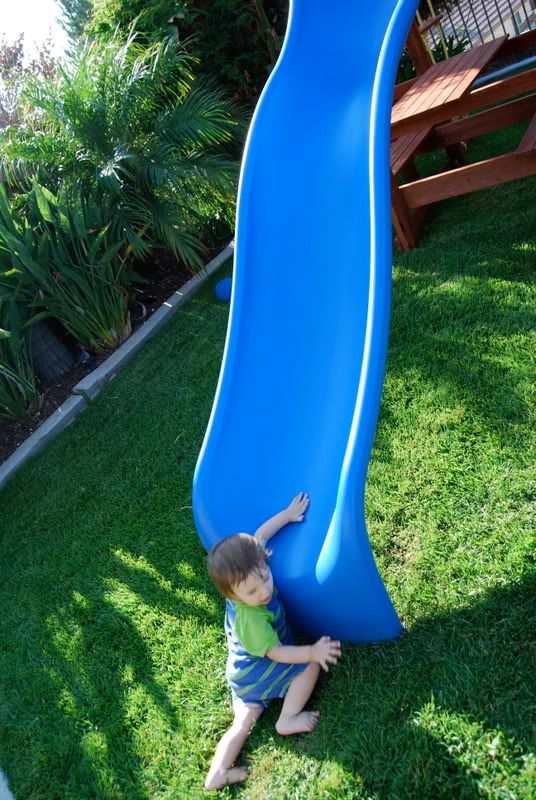 I don't know what panicked Charlie more ... telling him that we need to consider taking apart some of the play structure to keep Henry safe. Or, telling him that because Henry was growing up so fast, it might be time to consider baby number five.