We are on I-10 heading west towards Phoenix.
Over the past couple of days the change in scenery has been so dramatic. The change seemed much more gradual heading in to the lush forest of the east, than from the lush forests back in to the desert of the west. When we began our drive two days ago, there were beautiful trees lining the roads.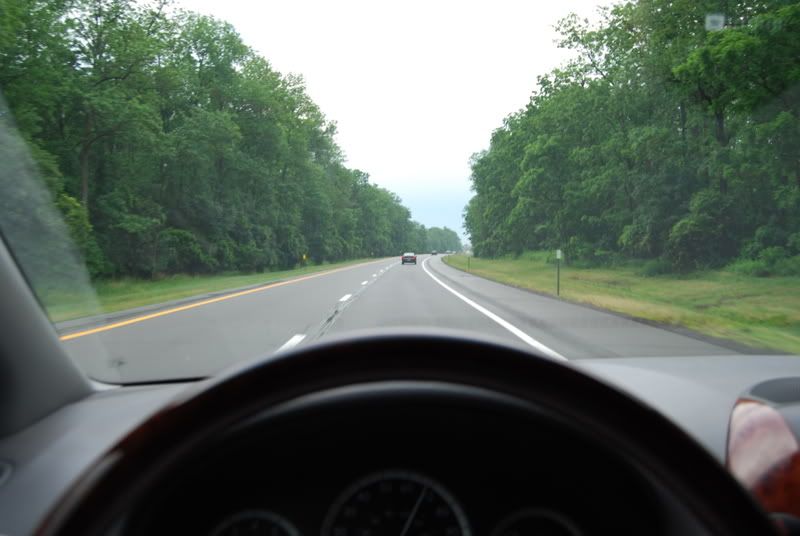 Today, the land is barren ...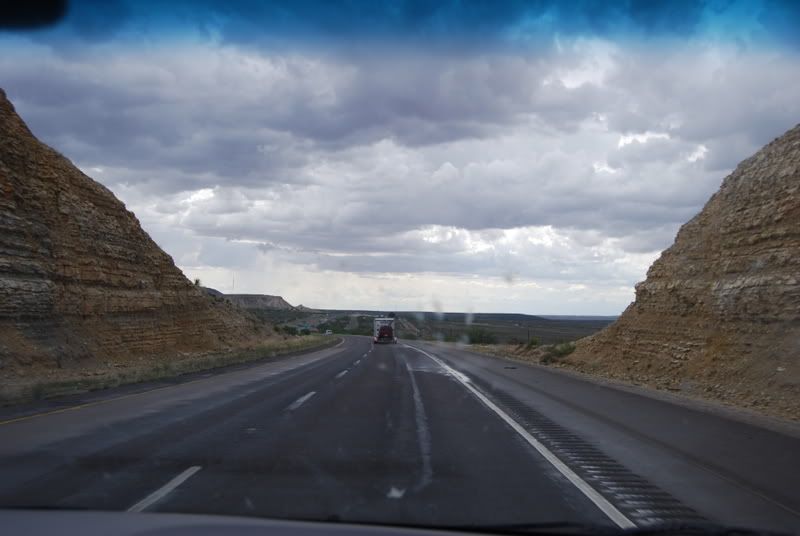 ... and the geology is well exposed.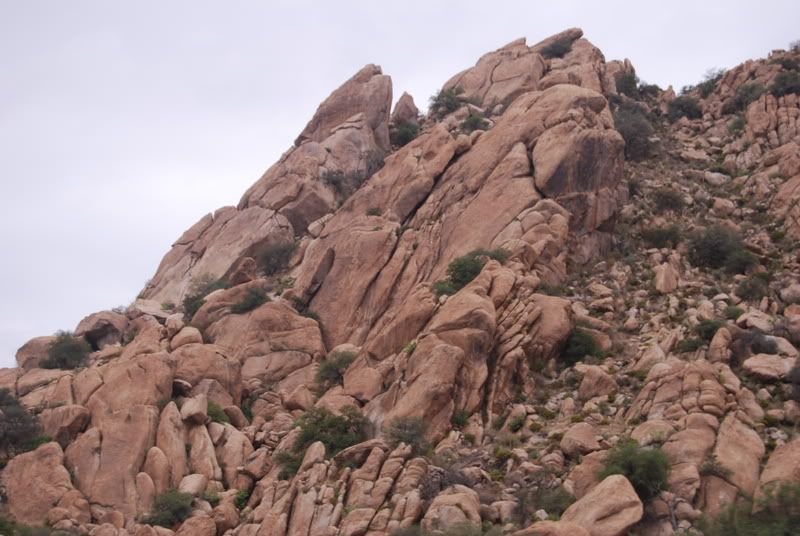 We left El Paso, Texas this morning and were within a mile of the Mexican border ...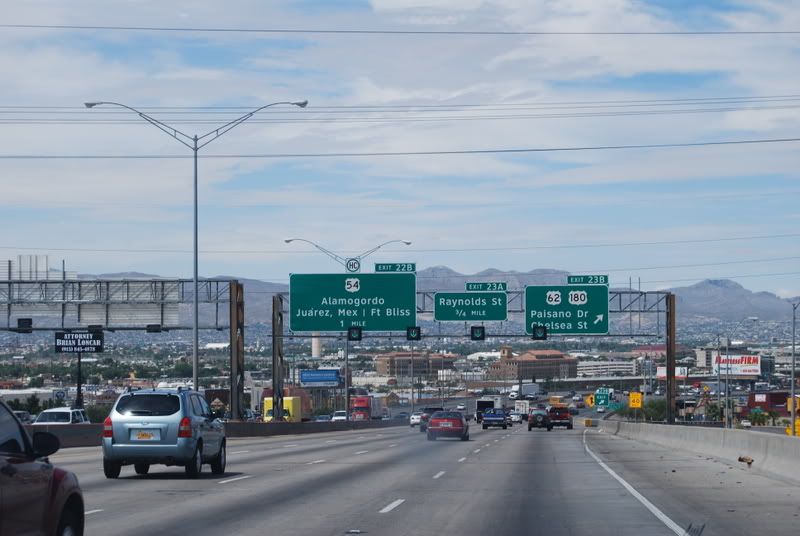 ... we crossed through the desert of New Mexico ...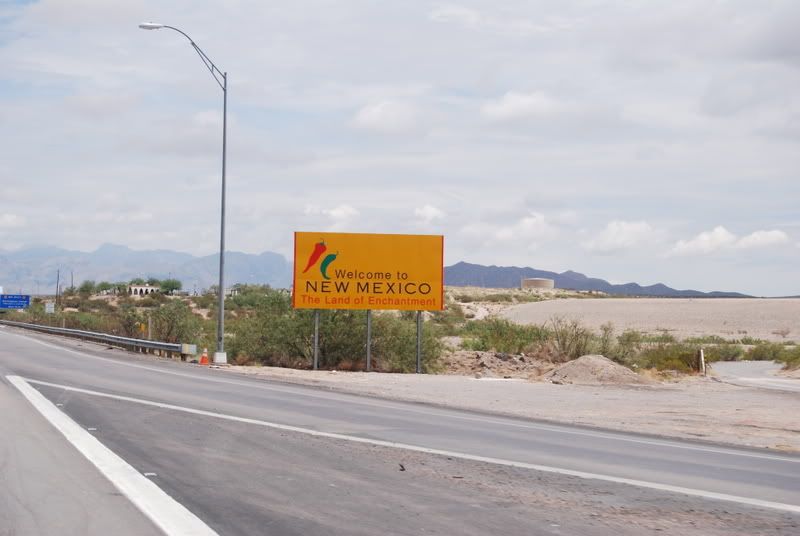 ... crossed back over the continental divide (when we crossed it in Colorado heading east we were at an elevation of 11,990 feet) ...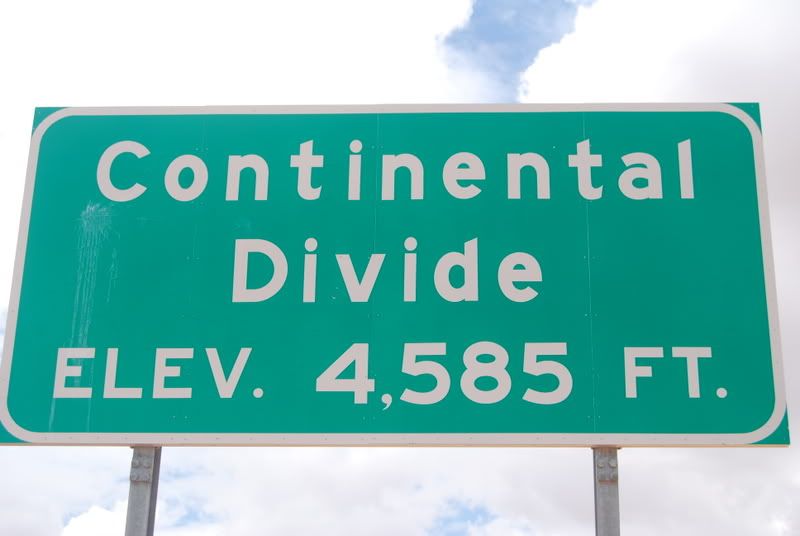 .... and entered the Arizona desert.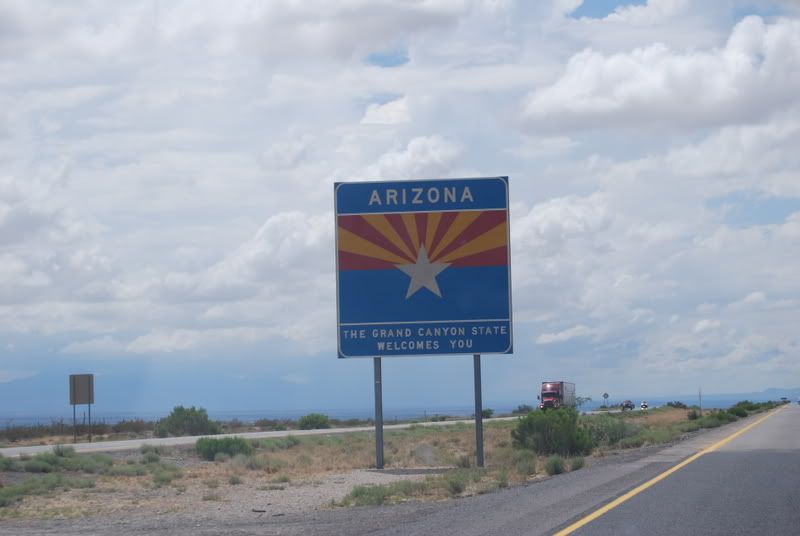 The land in this part of the country seems to go on forever.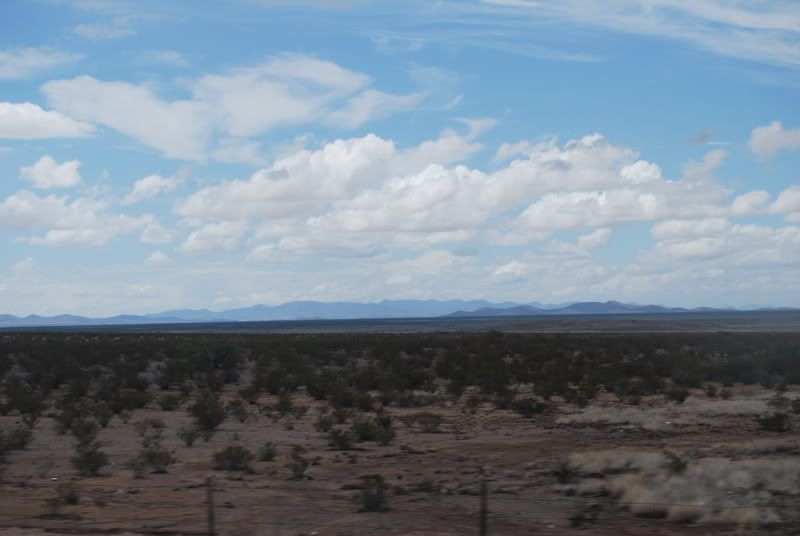 Storms are visible in the distance and you can see where the rain clouds sweep over the land.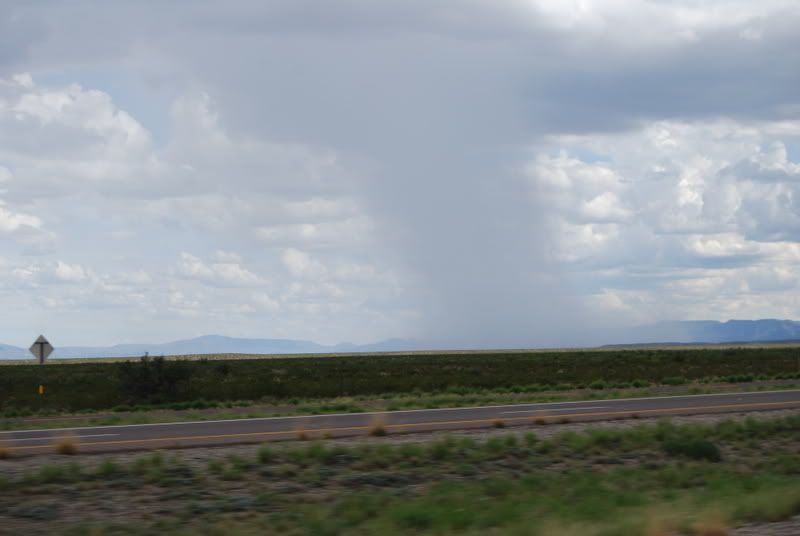 It's incredibly humbling to think about the first people that forged their way across this vast country, not knowing what was on the other side of the ridge, or around the bend.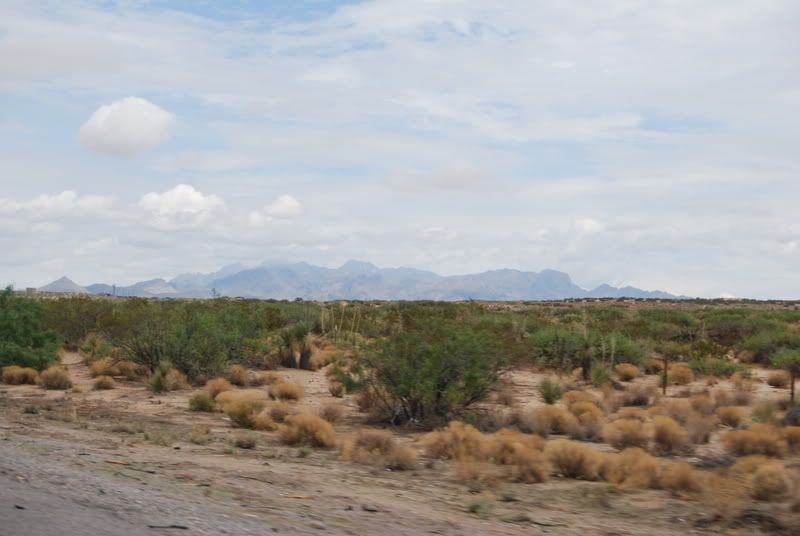 Relatively speaking, our concerns are minor in comparison. We wonder, will there be restrooms or a gas station to fuel up at the next exit?
Or a novelty store to purchase a 5-gallon hat?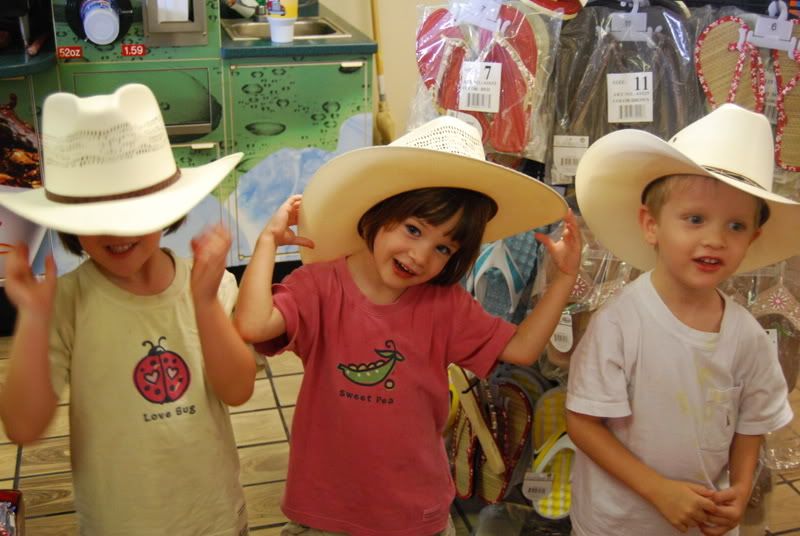 Tonight we're planning to spend the night in Phoenix, Arizona. According to our navigation system, we'll be there at around 8:00 tonight. Tomorrow, we'll be driving the last leg of our journey. We are looking forward to being home again, but this trip has been so awesome, we're sad about it ending. So, already we're planning our next trip.
We are thinking that a drive to Wyoming and Montana and up through the Canadian Rockies would be fun. We'd plan to cut across British Columbia and up to Alaska, before heading back home through the Pacific Northwest states of Washington and Oregon.
We'll probably wait until the children are a little older and can appreciate some of the scenery more. Or, at least enjoy it as much as they enjoy sitting in hot tubs.