We arrived in Greenville, South Carolina at 7:58 yesterday morning after having driven 1,006 miles in just under 20 hours. The key to driving long distances in the middle of the night, while your co-driver and young passengers sleep, is to listen to really good music through headphones and eat a lot of sunflower seeds.
James Taylor. Van Morrison. Billy Joel.
And a super sized bag of David's.
That's all it takes.
Although you might want to consider where and how you are going to dispose of your shells before you start chomping. Spitting them out the window might seem like a good idea until you do it once from a vehicle traveling at 70 MPH.
When we knocked on the door at my mother's house and a groggy Jim answered, the children were so excited that they were going to surprise Noni for her birthday. And nothing says SURPRISE like waking up from a sound sleep to three-year-old triplets singing HADDY BUWTHDAY!! while you are still in bed.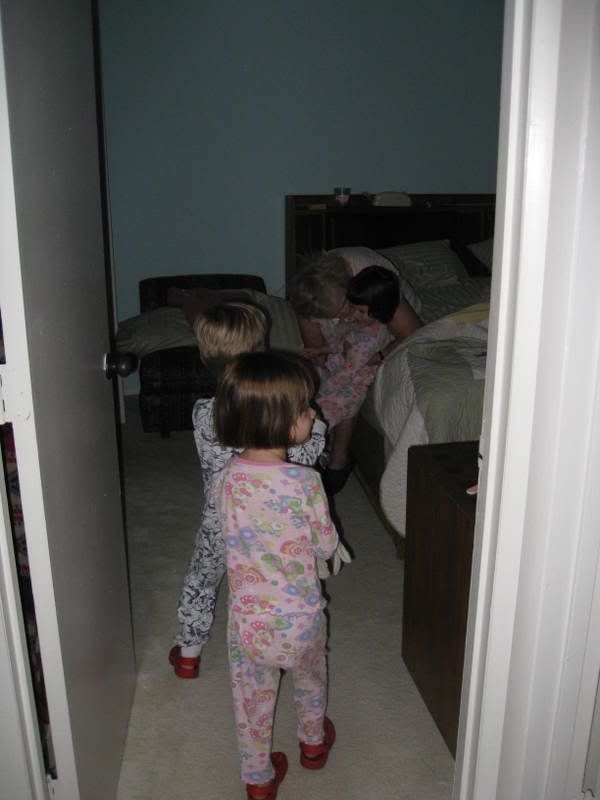 I am glad that we drove all night to get there and have a
full day
in Greenville.
I am glad that my mother and Jim took all four of our well-rested children to the swimming pool immediately after breakfast so that Charlie and I could lay down and take a much needed nap.
I am glad that we were able to see my South Carolina cousins Karen, George, Margaret and Lisa and my Aunt Grace and Uncle Bill. They are among my favorite people in the entire world and their swimming pool is awesome.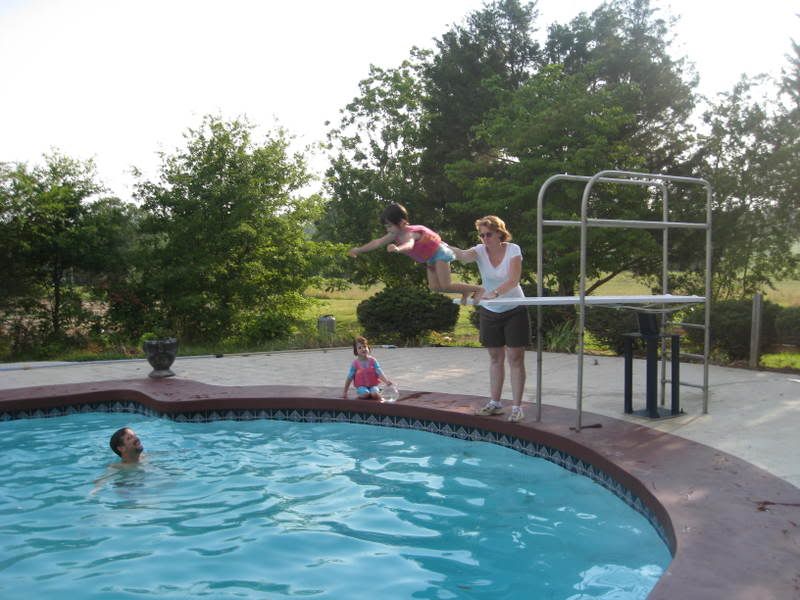 I am glad that we were able to celebrate my mom's 75th birthday and my cousin Lisa's daughter, Mary Elizabeth's (named for my mom), second birthday. Of course we'll drive 1,000 miles in less than 24 hours for cake and ice cream.
Who wouldn't?
I am glad that the kids got to see "the country" where I spent so much of my childhood and some of my best memories as a child were created.
I am glad that we were able to see my second cousin Joe. Less than two months ago he was in a terrible motorcycle accident and sustained a life-threatening head injury. For several weeks, he was touch and go and we were afraid he wouldn't even survive. He was discharged from the hospital less than a week ago, and last night he whipped up a chicken piccata dinner for 10 of us. He still has a long way to go, but we are all so glad that he is still here.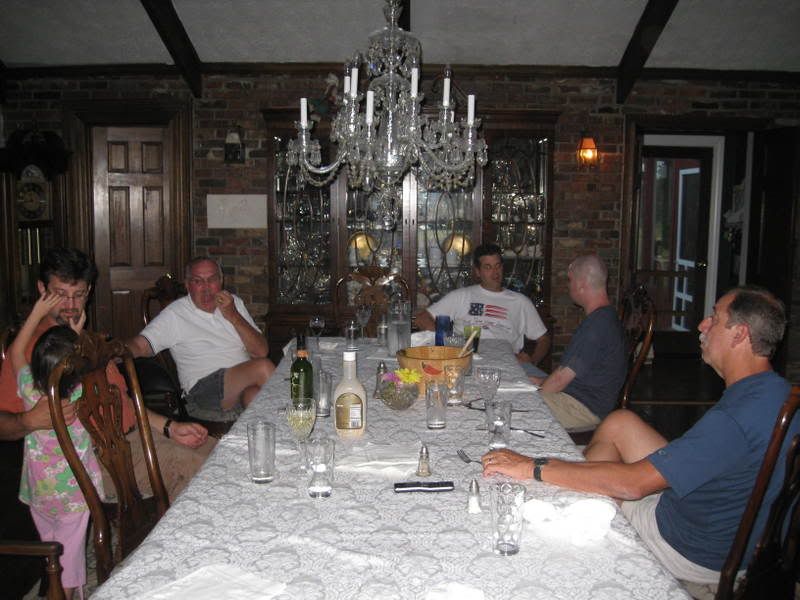 I am glad that the children LOVE their new Fraggle Rock movies (thanks Maggie!), although I am not so glad that Henry continues to SCREAM just for fun.
It is beautiful in the south. The air feels so good. It's warm with just the right amount of humidity and it smells glorious, like a bouquet of fresh flowers.
I could definitely see living here. If not for the HUGE volume of HUGE bugs.
Holy smokes. How do these things get so big?!
We left my mom's house at 1:00 this afternoon and have crossed through Georgia, Alabama and are making our way on I-20 west towards Jackson, Mississippi where we plan to spend the night.
Oops. Change of plans.
We're driving to Monroe, Louisiana where we plan to spend the night (unless we opt to push through to Shreveport). It's 10:15 PM and we just noticed that all four kids are konked out. And if there is one thing that we've discovered on this trip it's that when you've got four children sound asleep and Henry isn't SCREAMING, you really should get in as many miles as you can.