This trip that Elizabeth, Henry and I took to visit my mom and Jim in Jensen Beach, Florida - really couldn't have been more perfect. Well, maybe it
could have
if Henry slept more than an hour at night. After the second night, I just pulled him in to bed with me as soon as he would wake up - and he'd remain next to me (and the boob) until the sun came up. His fragile sleep schedule went to pot and naps in the stroller (with a pacifier, nonetheless) became our new normal.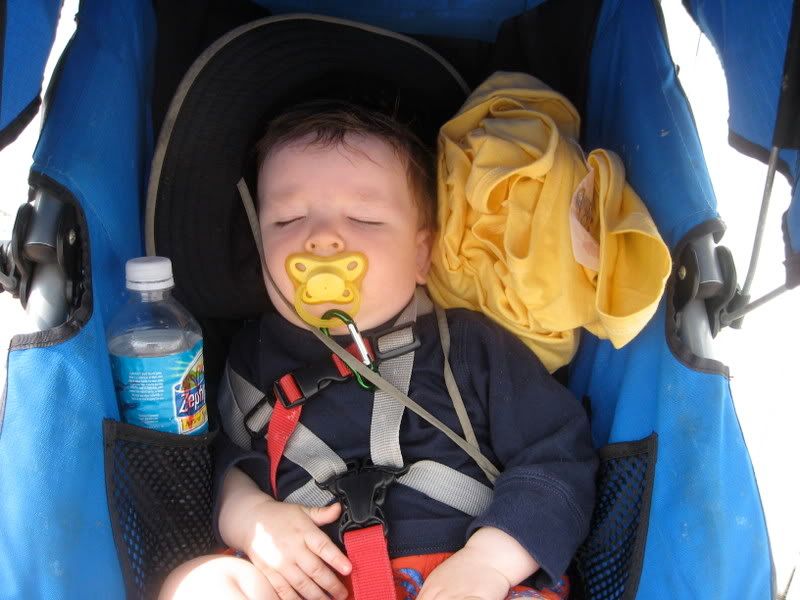 Now that we are home, he is having an extremely difficult time transitioning back in to sleeping alone in his big, cold, devoid-of-boob, crib.
But that minor point aside, it was a fantastic trip.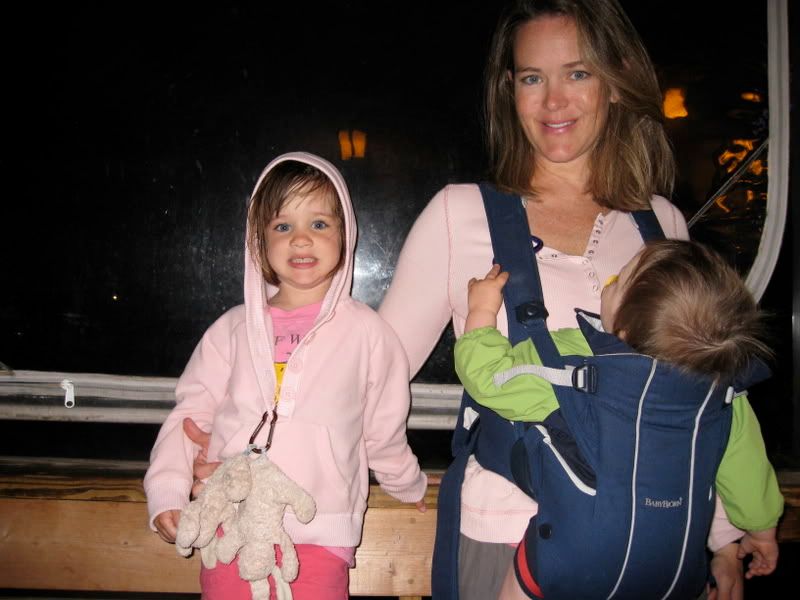 Hutchinson Island has been my mother and Jim's home-away-from home for four months out of the year, for the past four years. They rent an ocean front condo and the first night that we arrived, Elizabeth was afraid to go out on the balcony because it sounded like the beach was crashing right below her.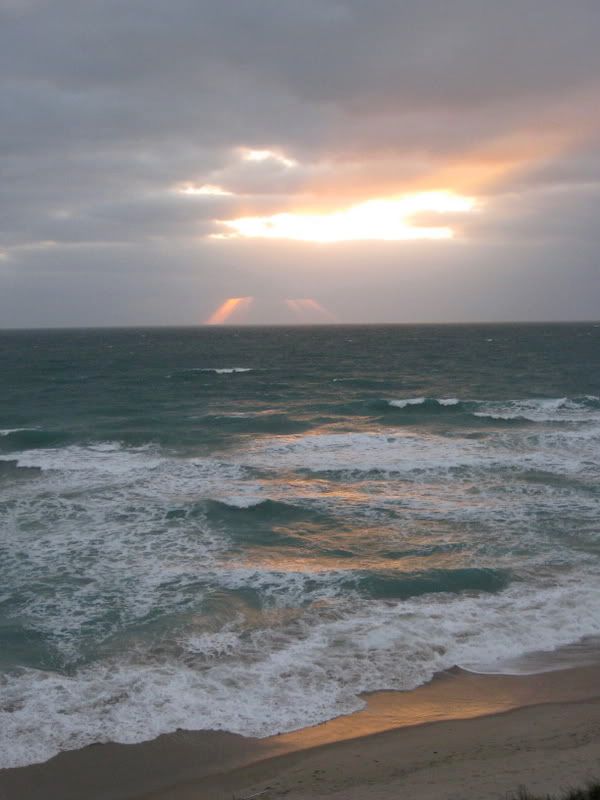 Which, it was.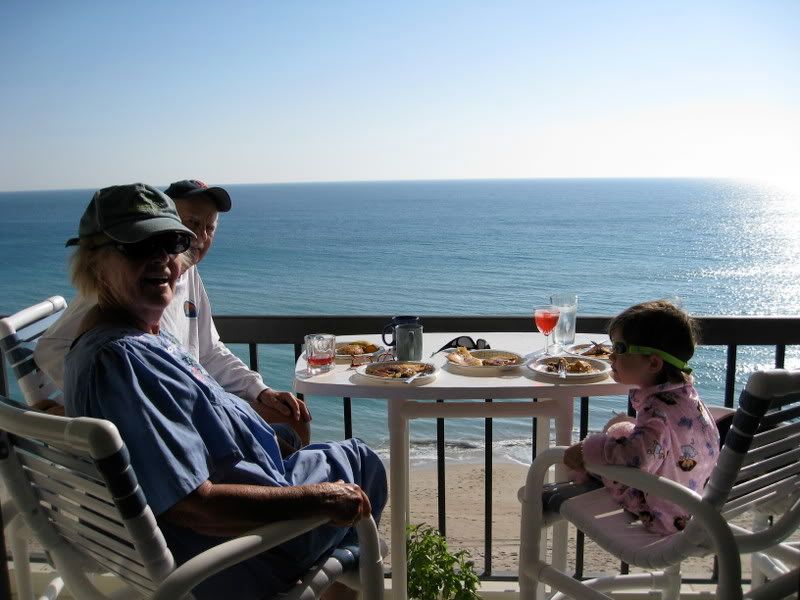 Of course, I was afraid for her to go out on the balcony because her head could cleanly fit through the railings and the thought of my baby tumbling seven stories made (and makes) me wobbly. Thankfully, she is more safety conscious now then she was when we first visited mom and Jim (with all three of the kids) two years ago. Charlie and I were a bundle of nerves the whole time we visited and insisted that the sliding glass door to the patio be closed and locked at all times.
As great as this vacation was for me, it was equally as great - if not more so - for Elizabeth.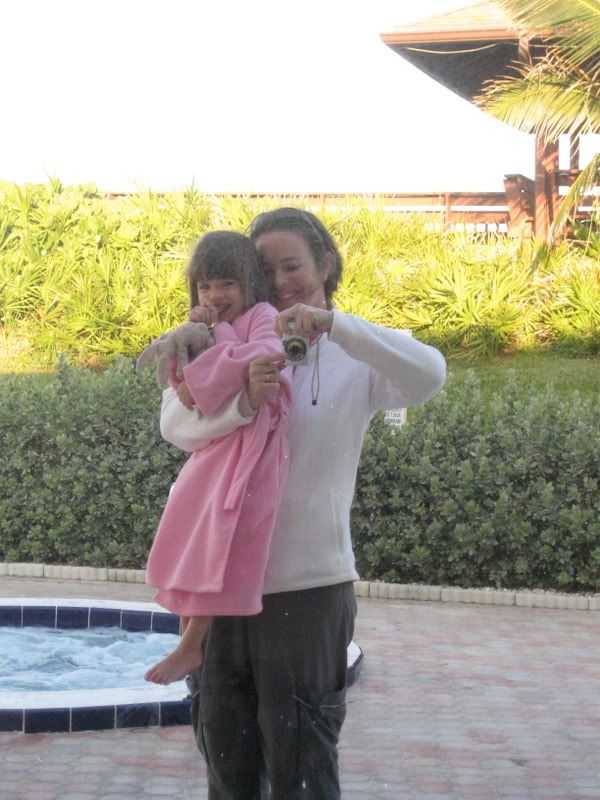 There was no competition for toys.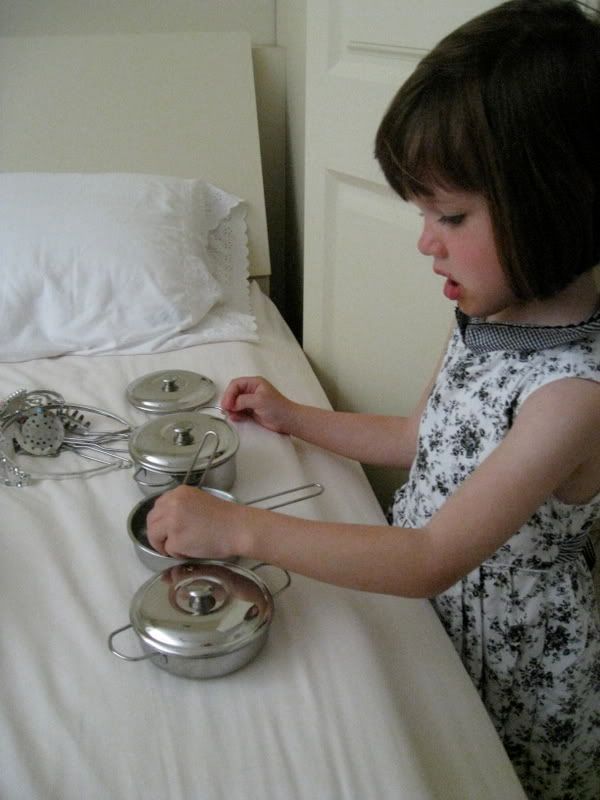 Everything was there for
her
to play with.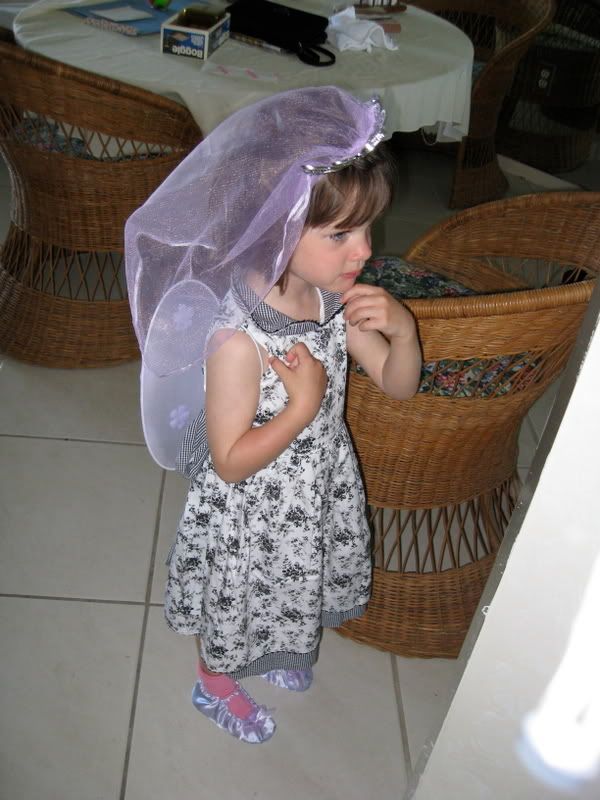 And my mother went absolutely crazy spoiling her with gifts and all things delicious.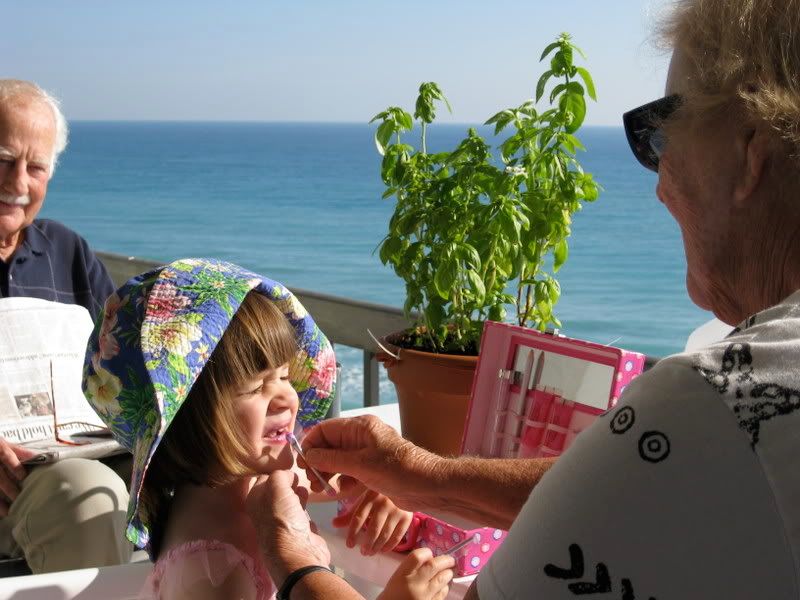 Although Elizabeth asked for Charlie almost daily and said that she missed her daddy, never once did she ask for Carolyn or William. According to Charlie, Carolyn and William didn't ask for Elizabeth, either. I think that everyone was having so much fun on their independent vacations, that they were afraid if they asked for their sibling - they might actually show up - and that would dilute the undivided attention that they were receiving.
And
that
, would be no good at all.
Charlie had an awesome time visiting his family in northern California, as well. They celebrated his dad's 80th birthday - and Charlie said that it was one of those trips that was so full of special moments, like breakfast with just his dad and two brothers, that he had to keep reminding himself
"Don't ever forget this time."

Unfortunately, Charlie didn't bring a camera along on his trip ... but of course, I did.
All told, I snapped off 394 pictures in seven days. The last picture that I took, before the battery died, was the photo of the children laying on the floor of the DFW airport. If the battery had lasted just a little longer ... or if I'd thought to bring a spare ... I can guarantee I probably would have snapped off at least a hundred more while we were stranded.
I've whittled down the photos to these. But I believe they sum up our adventure, quite well.
*******


When we arrived at mom and Jim's, around 11:30 PM on Tuesday night, my mother presented Elizabeth with a princess dress and accessories. This probably should have waited until morning, because she was up until almost 3:00 AM prancing around the house and singing
"Bippity, Boppity, Boo!!"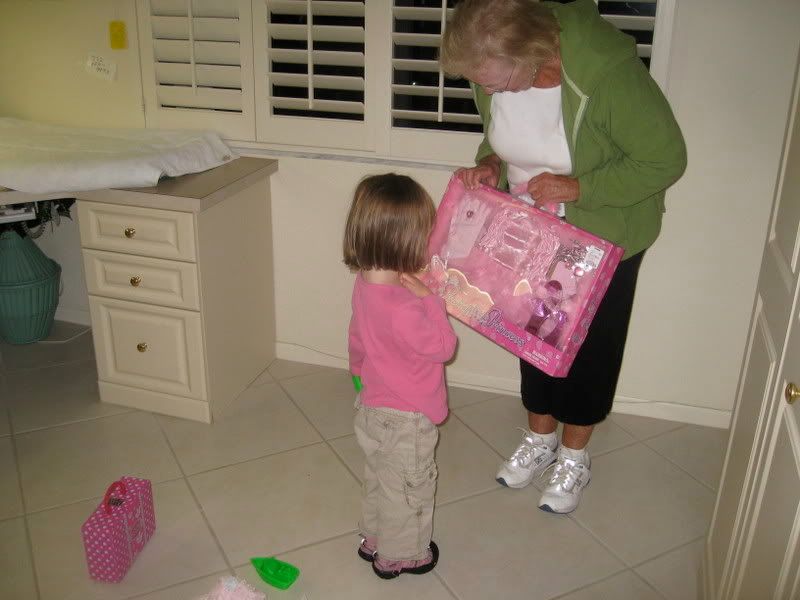 She ate breakfast, lunch and dinner in her royal costume. She played tennis, bocce, and watched the pelicans being fed, wearing it, too. In fact, the only time she took off the ensemble was when she would be swimming in the pool or playing in the ocean. Even then, it required
serious
negotiation for her to remove the gown, shoes, gloves and crown.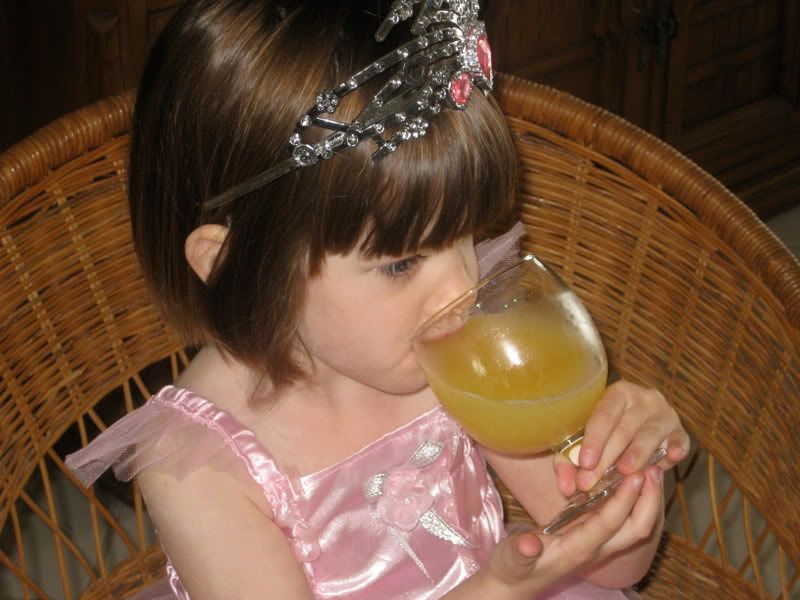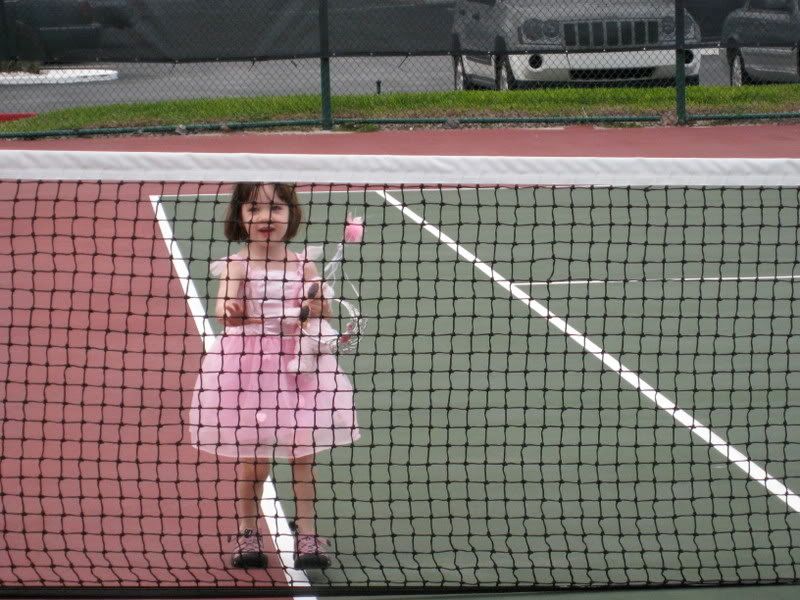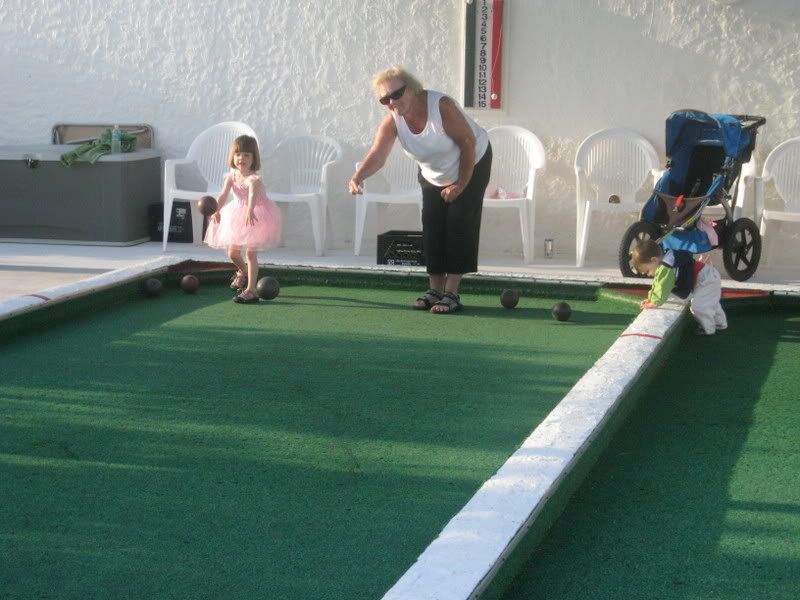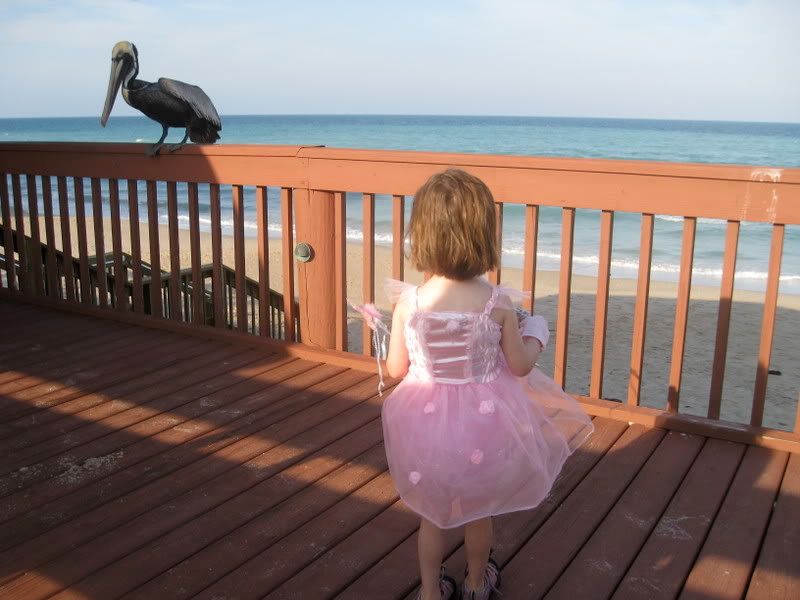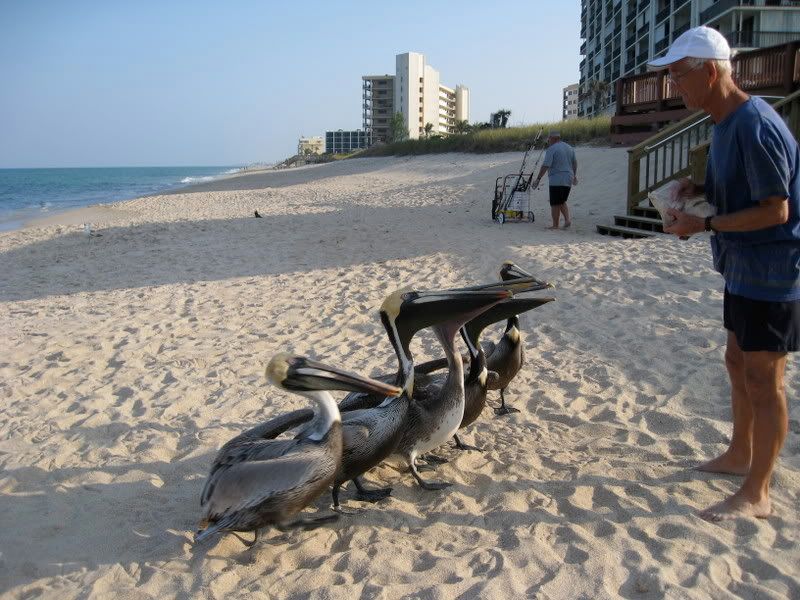 There were plenty of beach walks and long days spent jumping and running and chasing waves at the beach.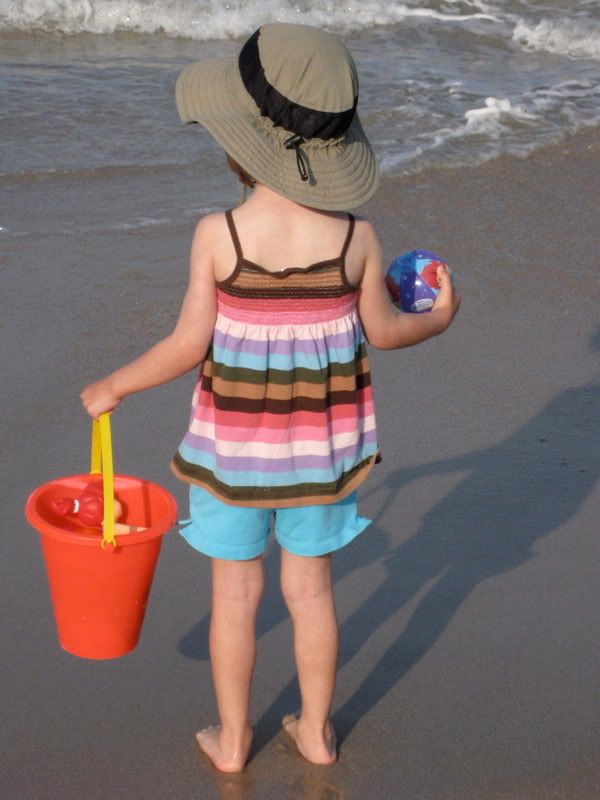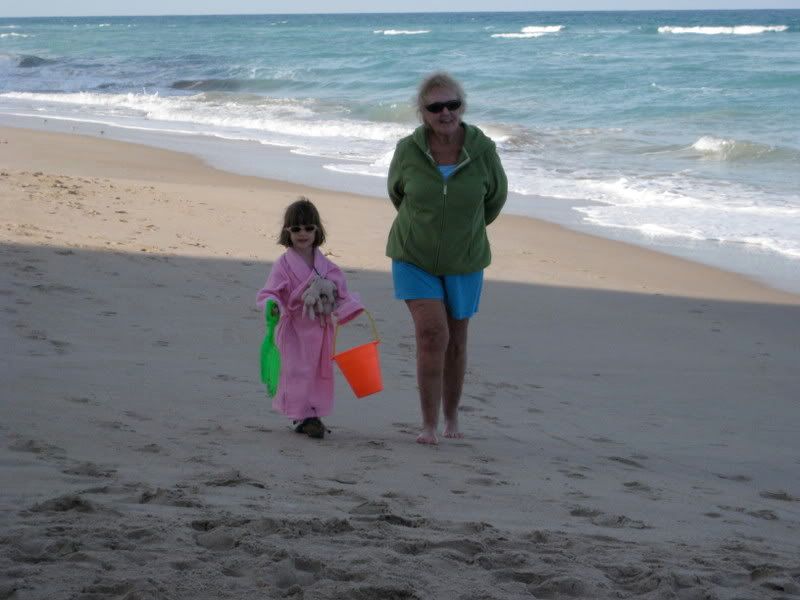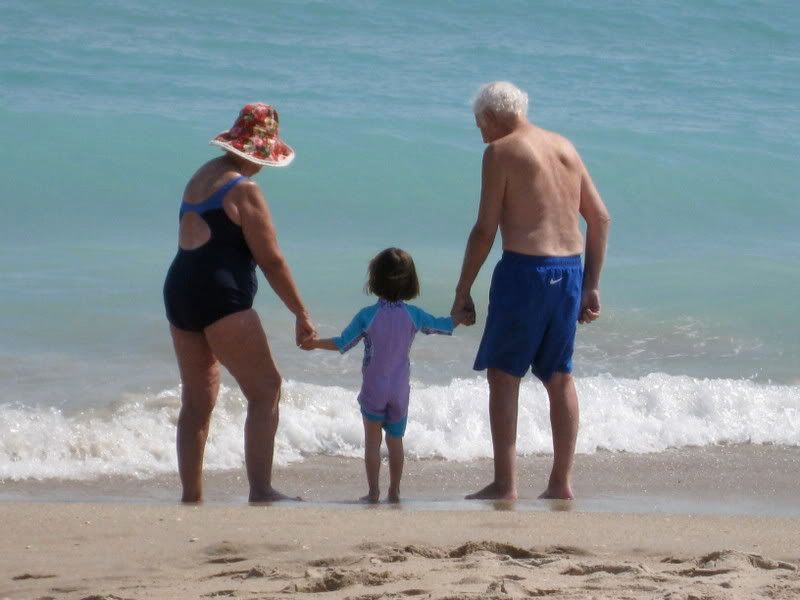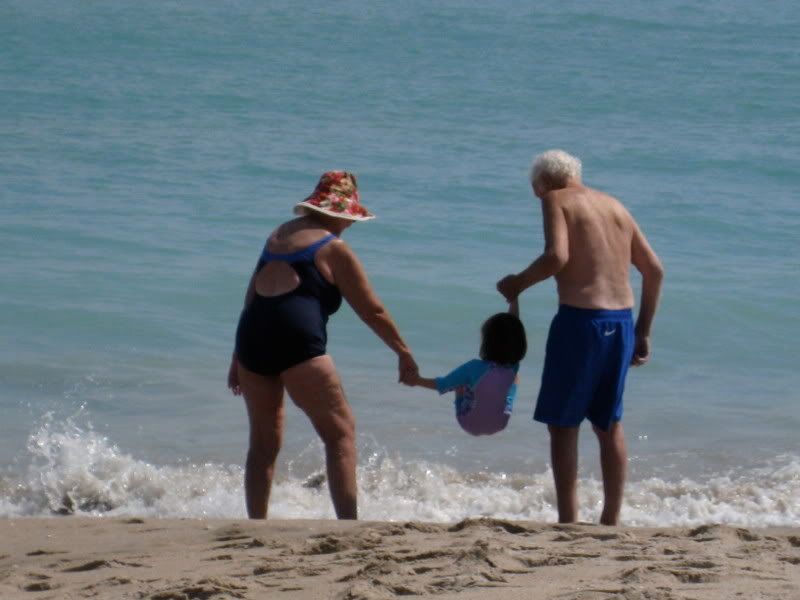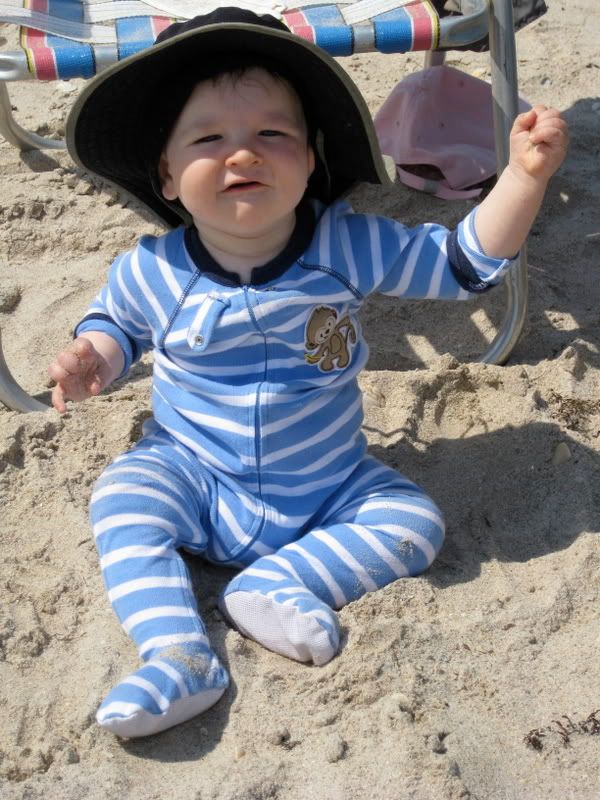 We also spent a lot of time playing at the pool - and everyday, I profusely thanked Alex and Kathleen for sending us the full coverage bathing suits for the children. The sun was so intense and even though I was extremely careful with sunscreen, Elizabeth still managed to get a slight burn on her arms. In my opinion, this style bathing suit is a
must have
for anyone with small children that will be spending an extended amount of time outdoors in broad daylight.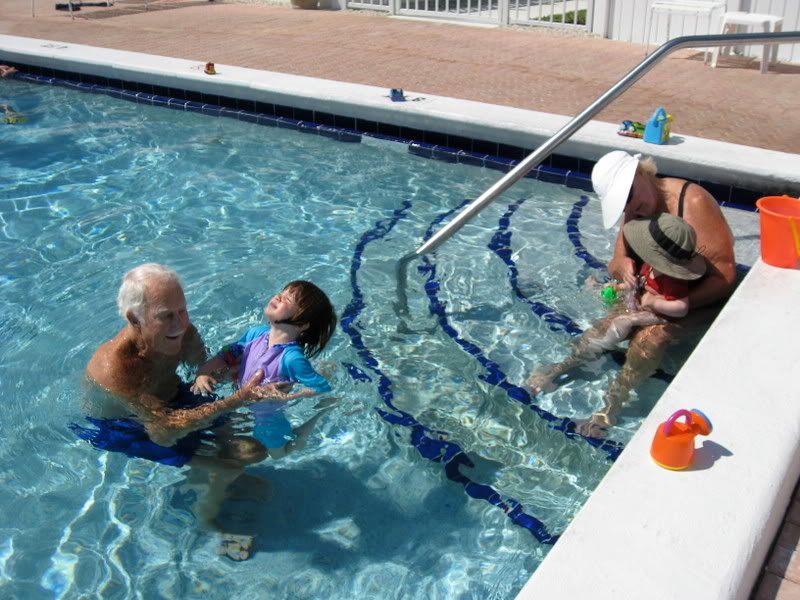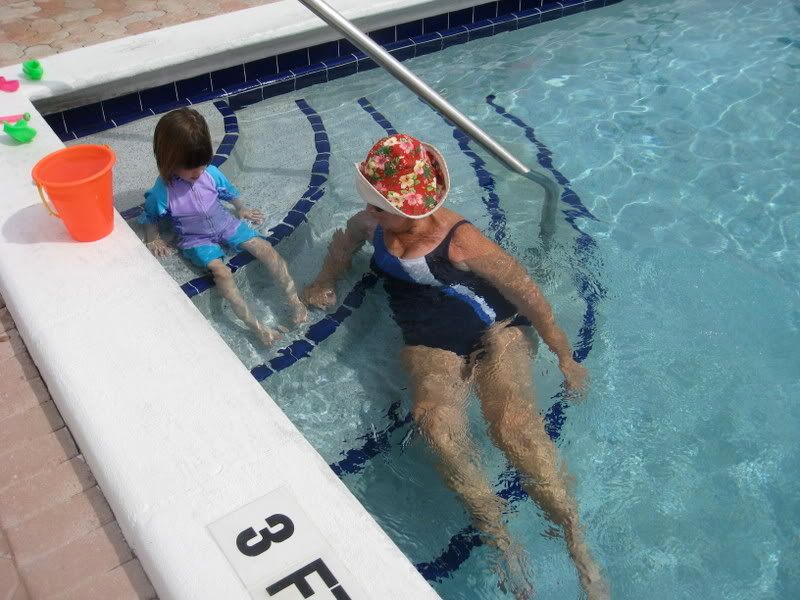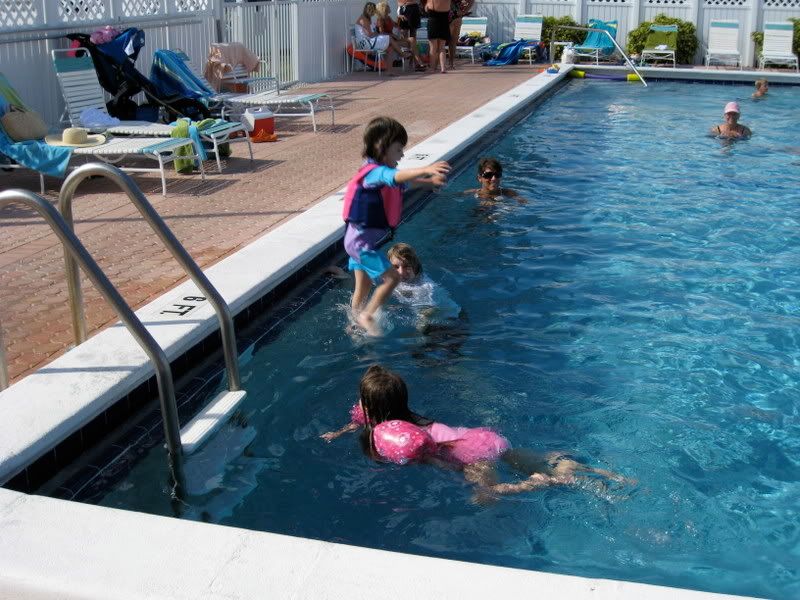 I'll be purchasing one for Henry before summer rolls around, because although all of our children have Charlie's blood type, they didn't get their dad's beautiful olive complexion and instead, seem to have inherited my crisps-like-bacon-in-the-sun pale white skin.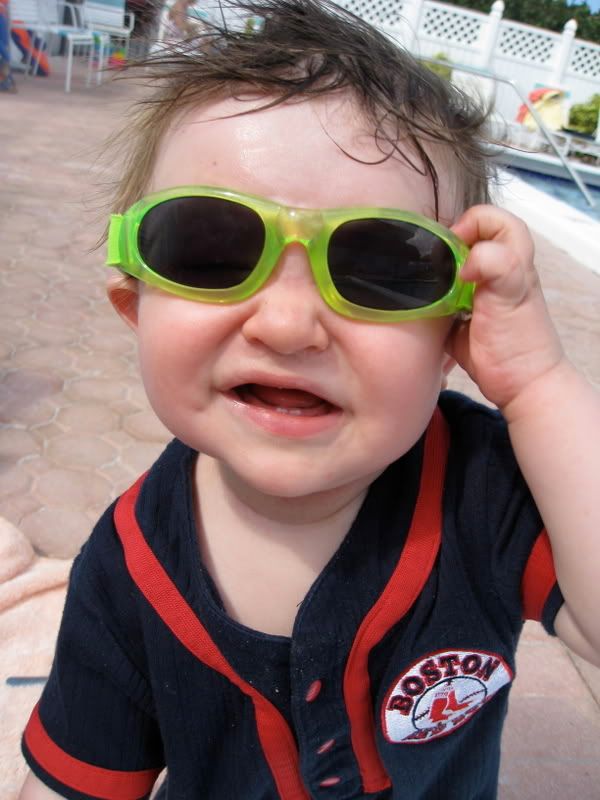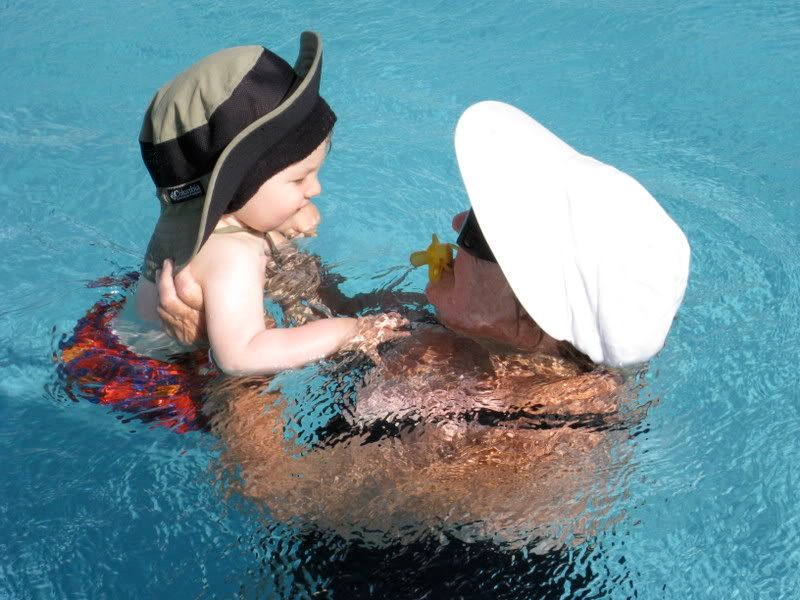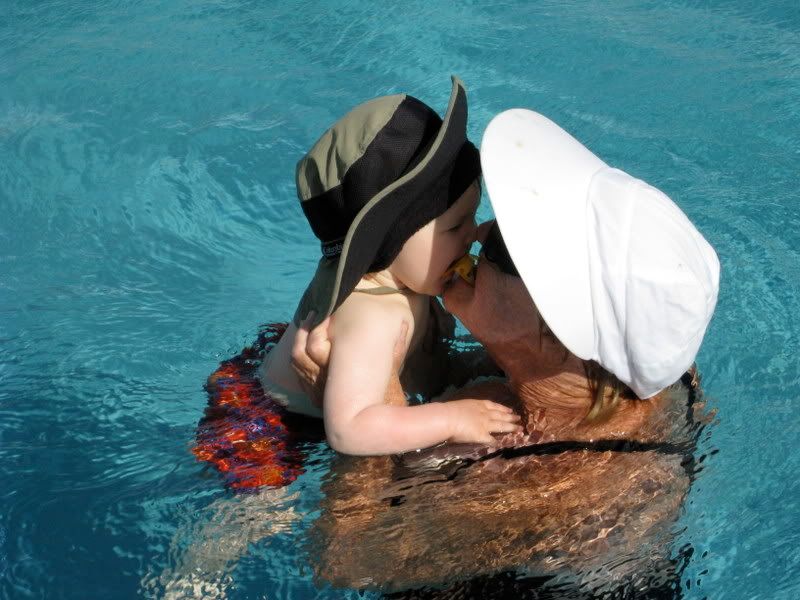 It also appears that they inherited my family's propensity to eat large quantities of ice cream.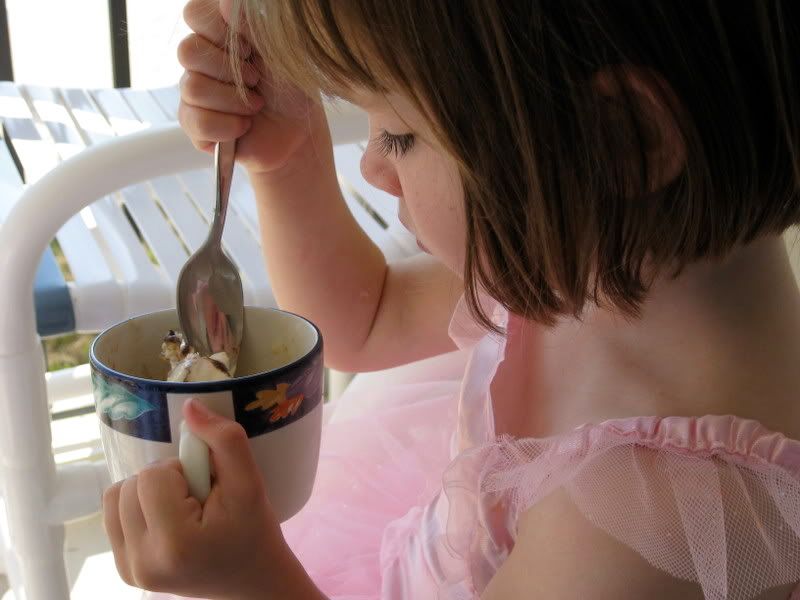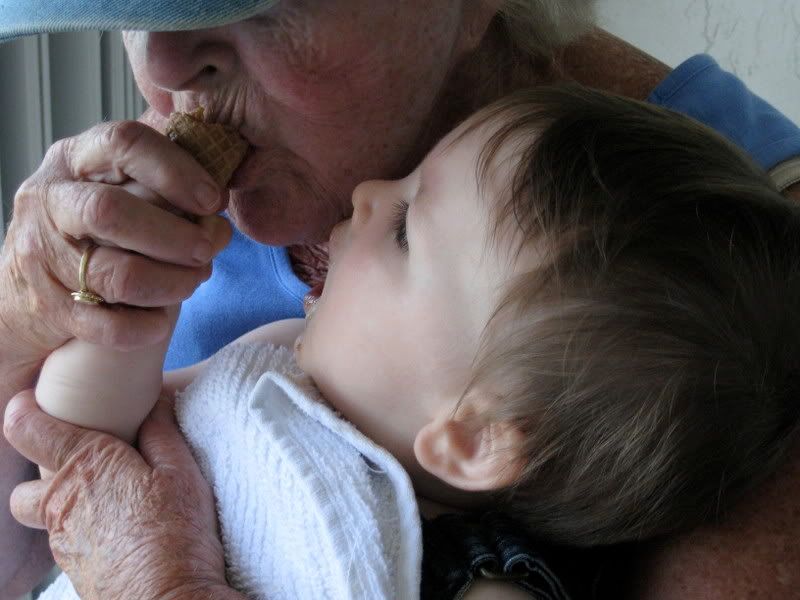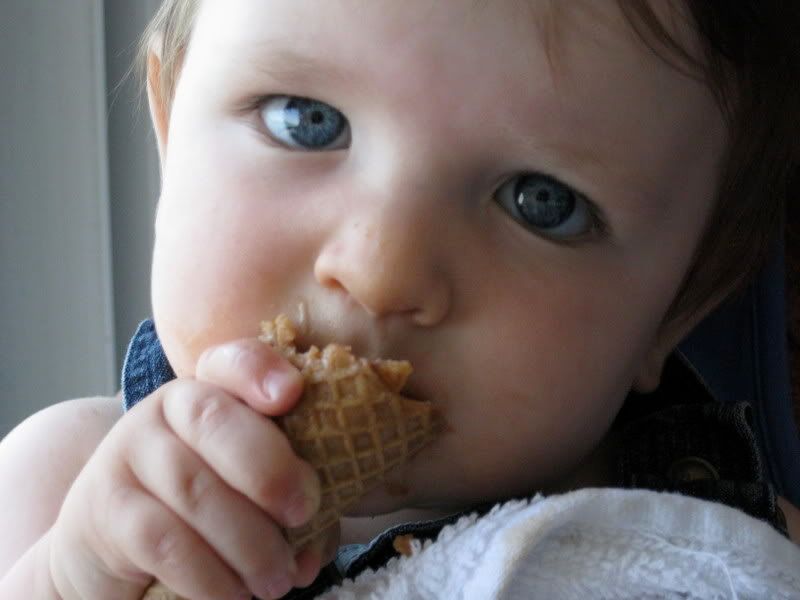 But for every ice cream cone we ate, we spent at least two minutes playing on or with exercise equipment.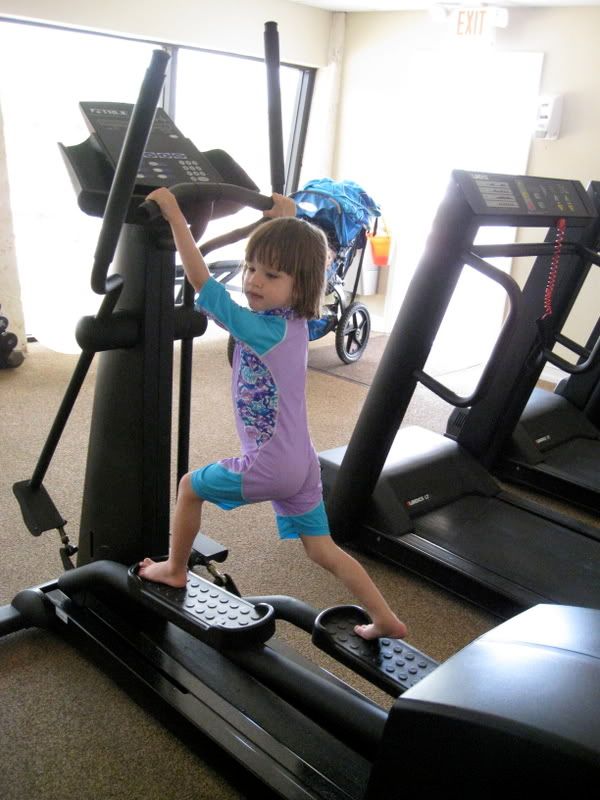 Never once, though, did we take the stairs.
We did, however, take beautiful walks along the beach and watch the sun rise.
We caught a magnificent sun set, every evening.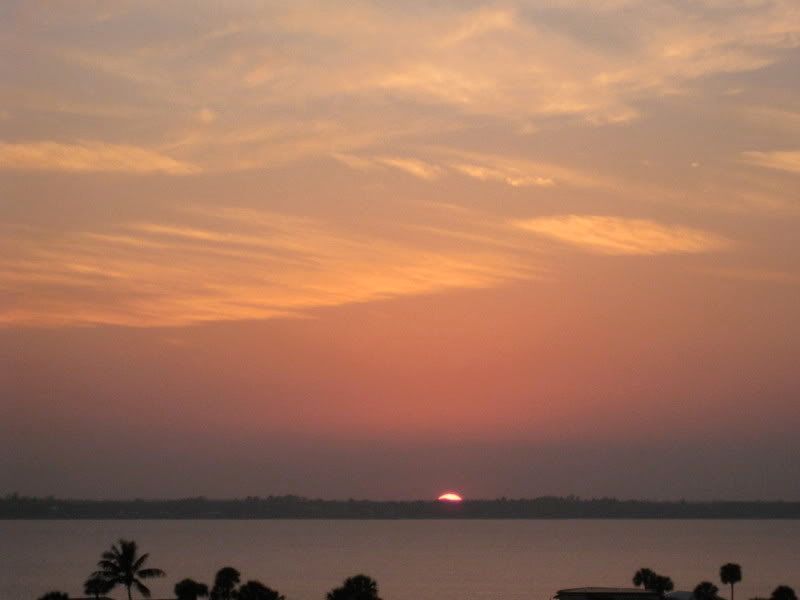 And we did things that some people might take exception to. Like - sitting in hot tubs in our underwear and getting baths in the kitchen sink.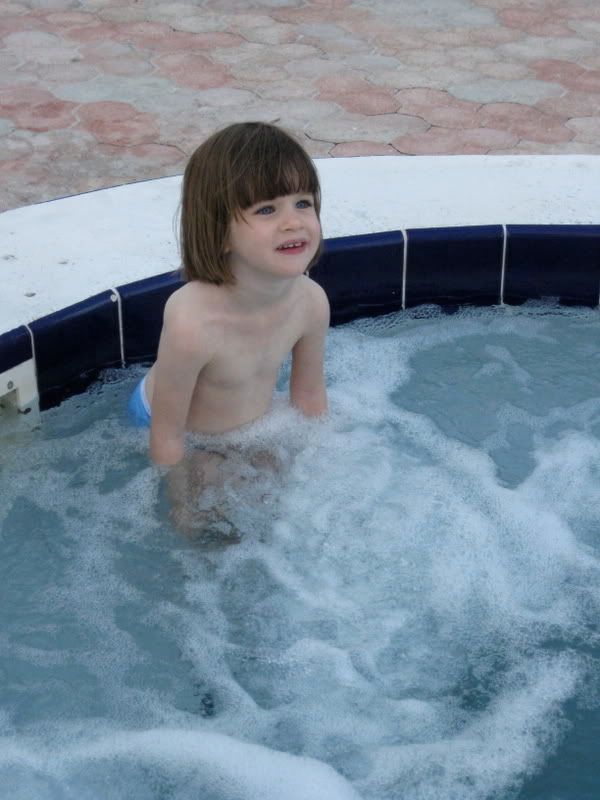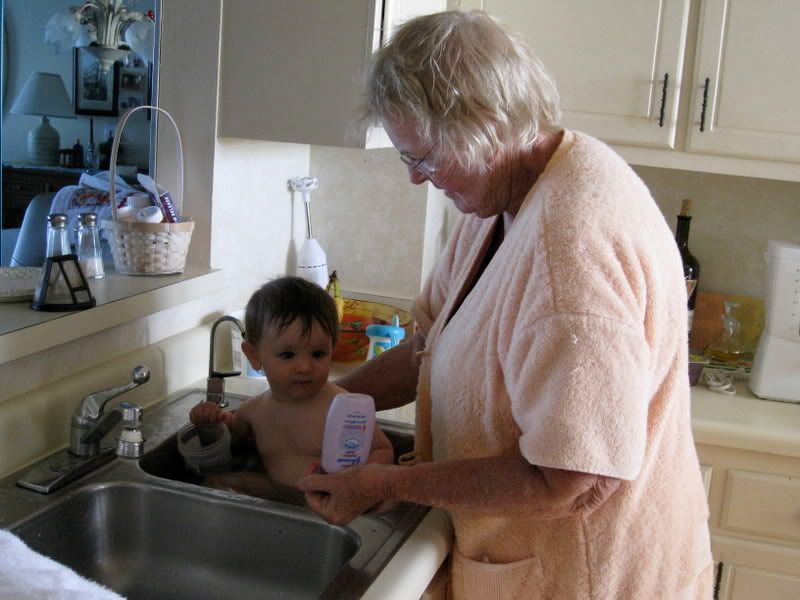 This trip was great on so many levels. It was great because we got to spend a week in an absolute paradise, it was great because we got a break from the crazy daily routine that is our life, it was great because Elizabeth made a new friend.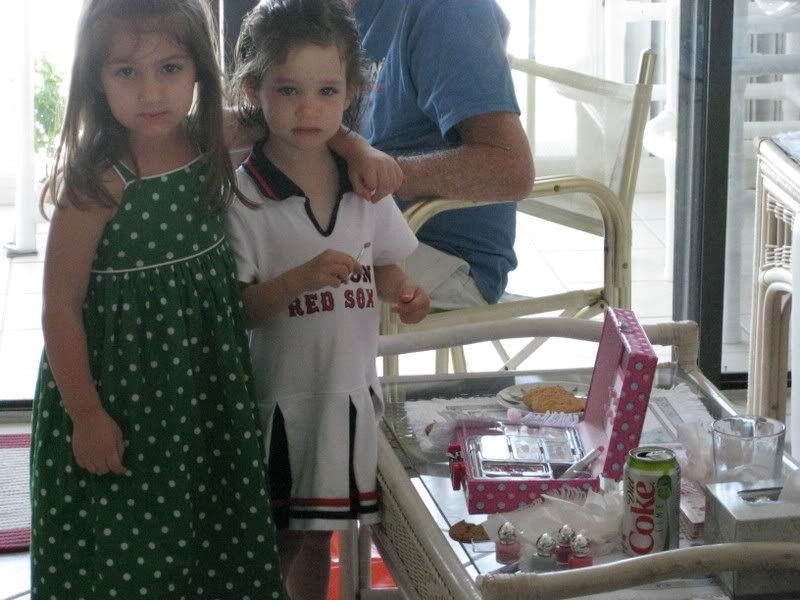 But mostly it was great because it had been seven months since my mother last saw Henry...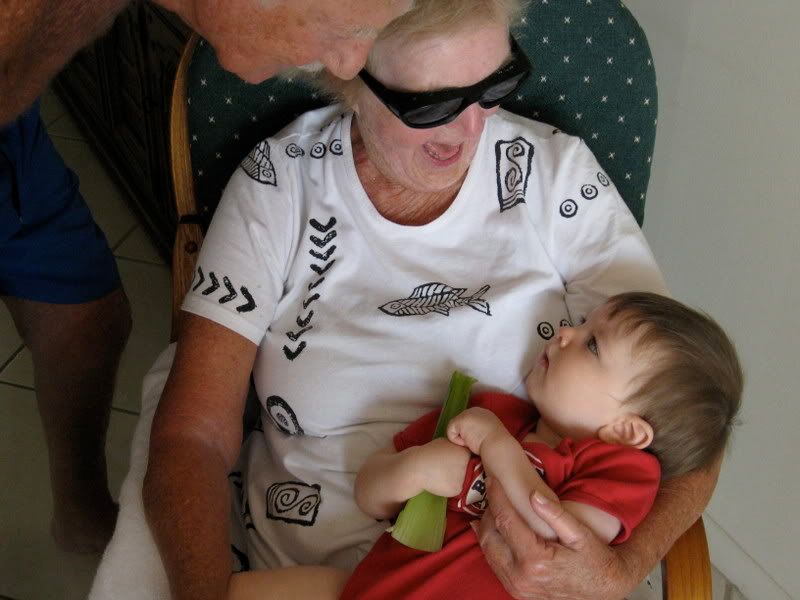 ... and moments like these don't last forever.