There was an audible gasp when I typed the title of this post, because it seems
unfathomable
to me that my little baby Henry has been here for a full
eight
months. Or, that in
four
short months, we will be celebrating your
first birthday.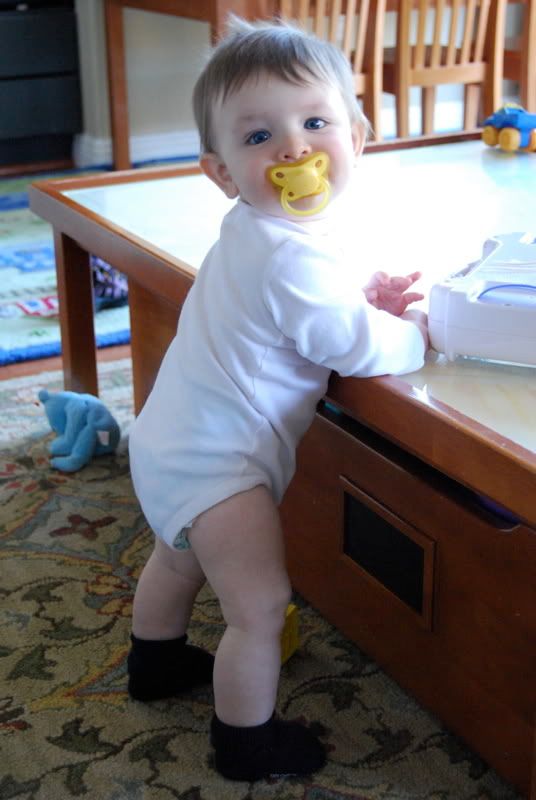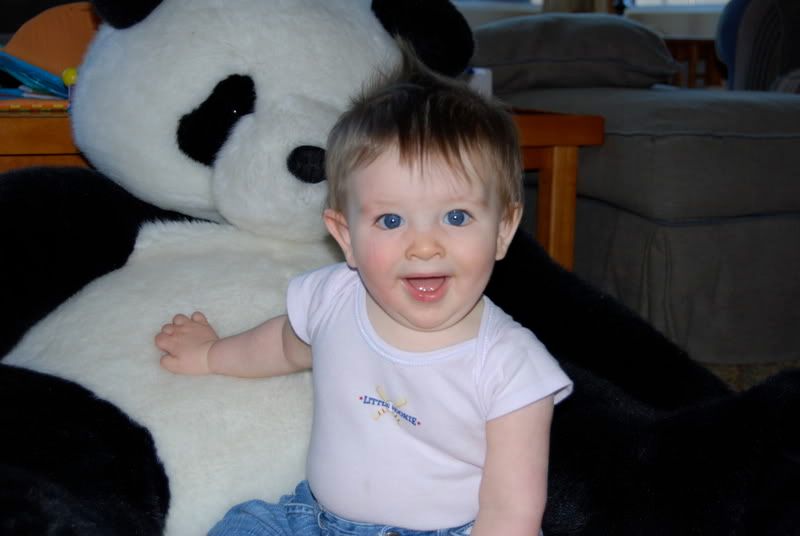 I really don't want to think about that. I just want for the time to pass a little bit more
slowly
than it has been. It seems that the days go by in such a blur of activity, that each night when I put you in to your crib, I feel a sob rising in my throat because I know that the next day you will be
that
much bigger and doing
that
much more.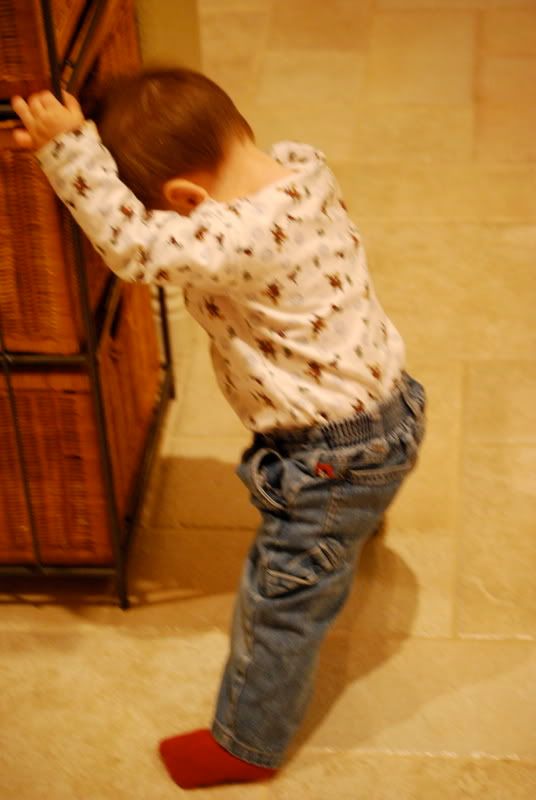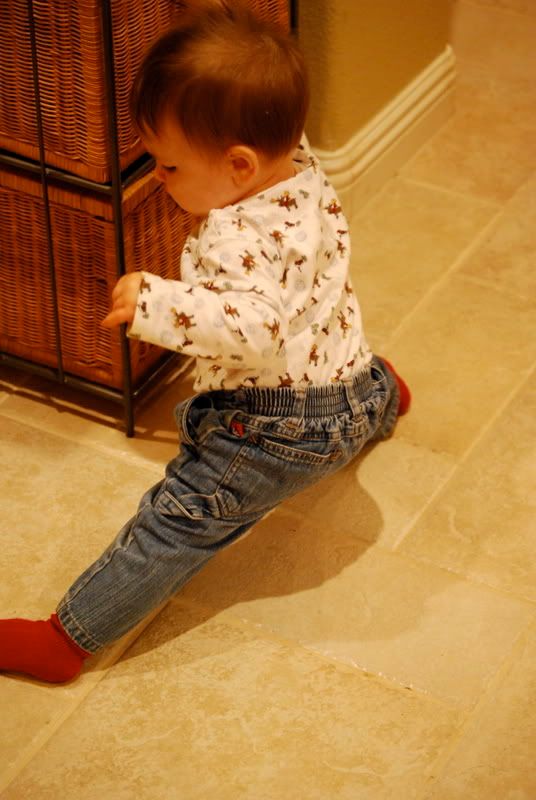 As I'm typing this, you are suspended in the Bjorn, nursing. You are giving me deep belly laughs because I keep stopping to look down and gaze in to your gorgeous blue eyes. I
never
want to forget these amazing moments. If I could, I would keep you
this size
, forever.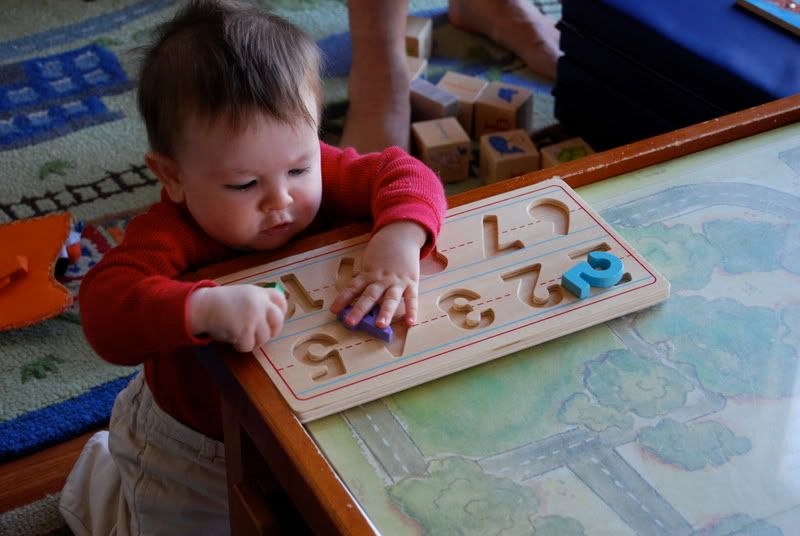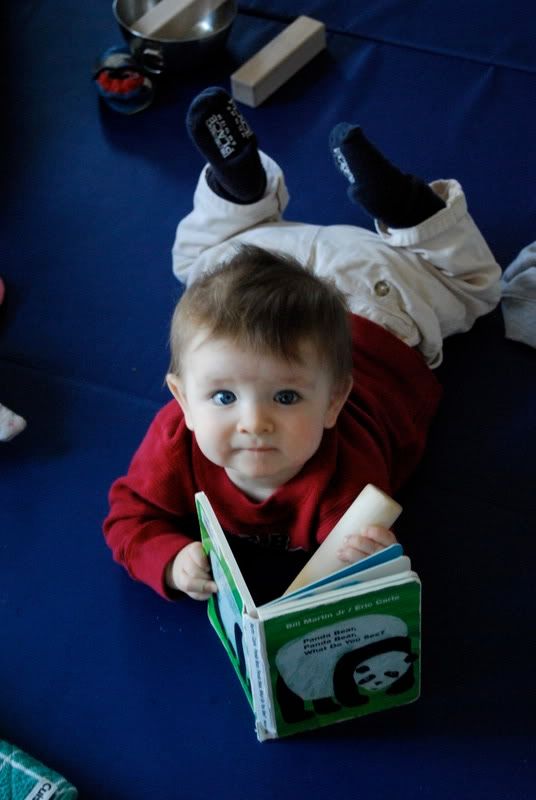 This has been a big developmental month for you. You are pulling yourself up, crawling everywhere, and babbling nonstop. You can easily spend an hour chasing a cup or plastic ball around the house, and love to "fly" atop our gymnastic mats or couch cushions stacked on the ground.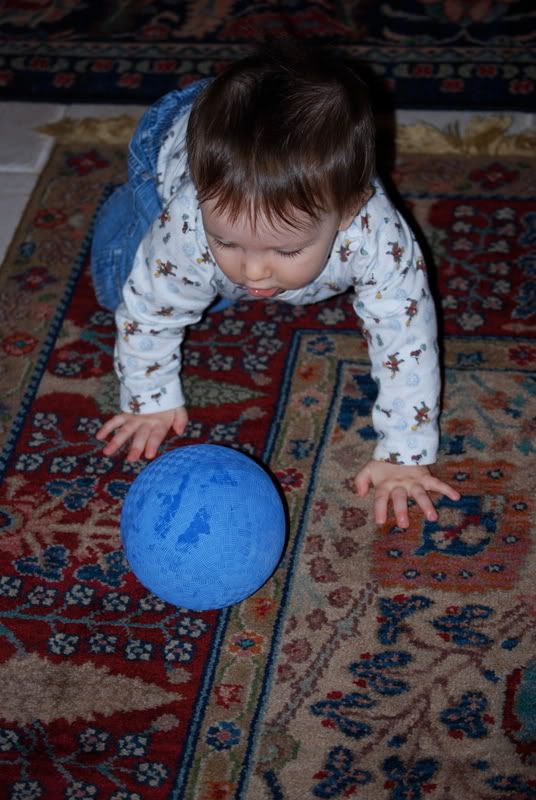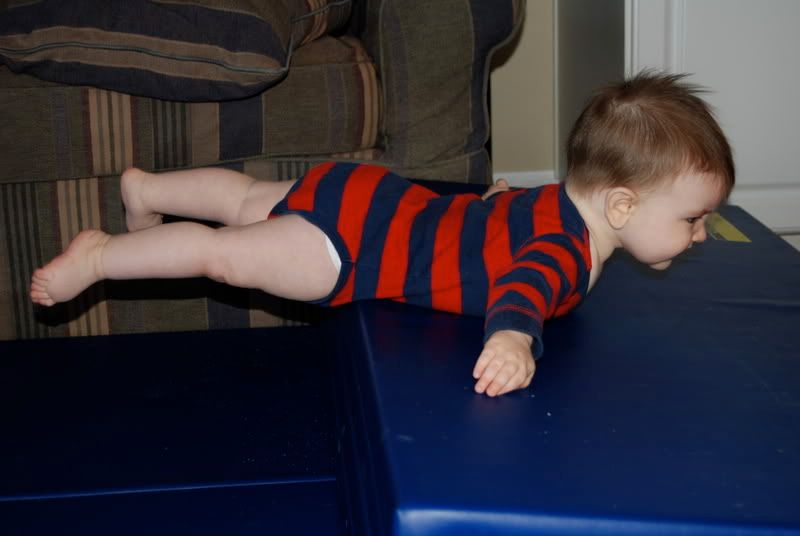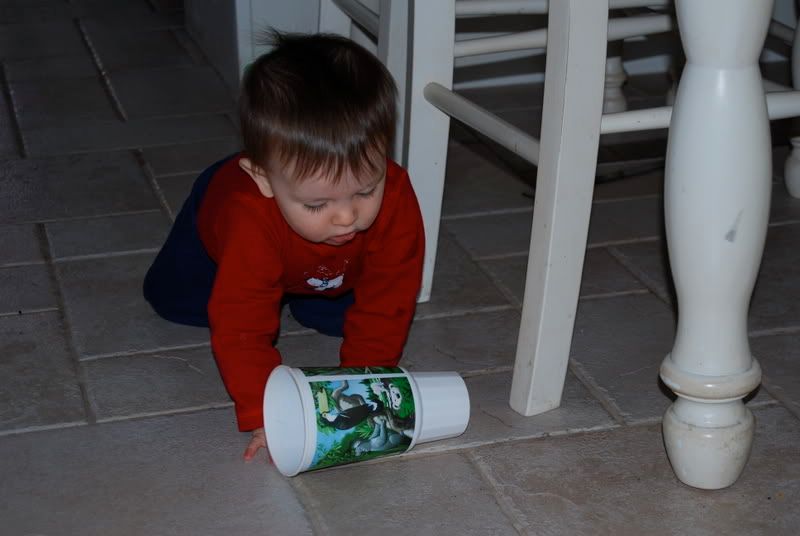 Getting you dressed has become a lot more challenging. You are on a mission to explore as much as possible. You have
absolutely no time
for diaper changes. As a result, I have had to pull out all kinds of tools and utensils to keep you occupied for the thirty seconds it takes for me to get your clothes on for the day.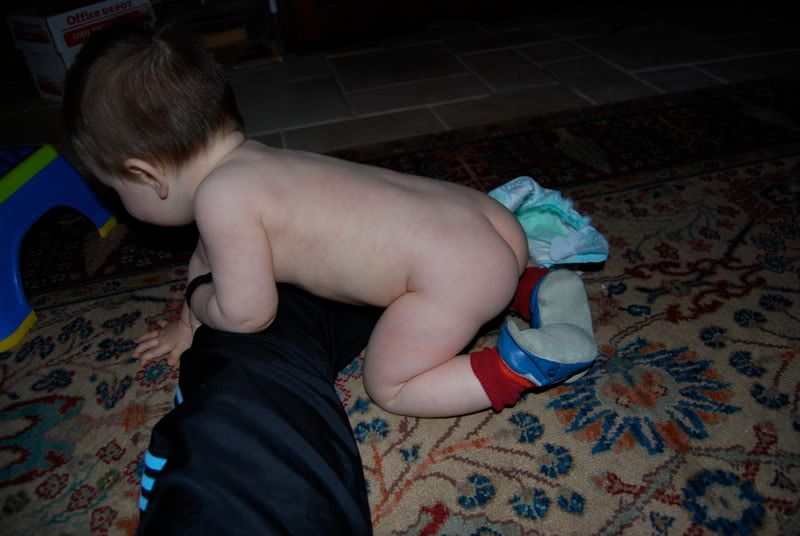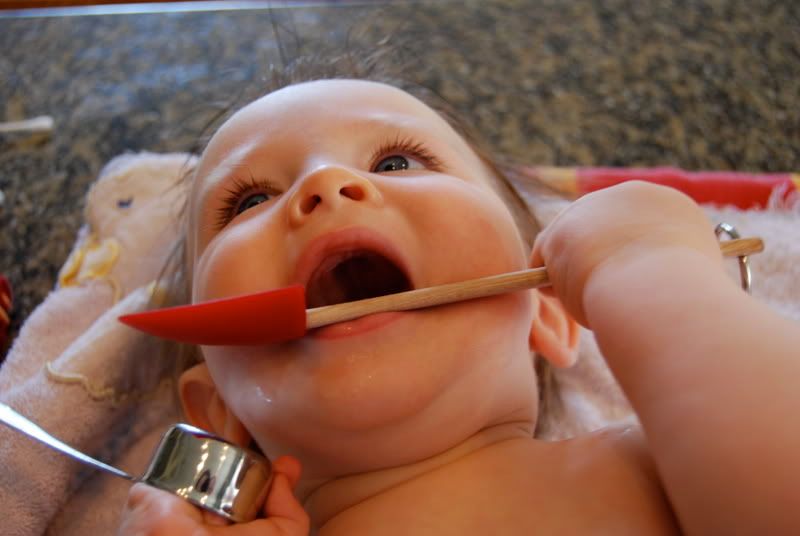 During a recent picnic, you searched the contents of our lunch cooler - and then took off for the beach. You didn't come back until your big sister blocked your migration to the ocean. You remind me so much of a little turtle the way you crawl - your hands flapping up and down like little flippers.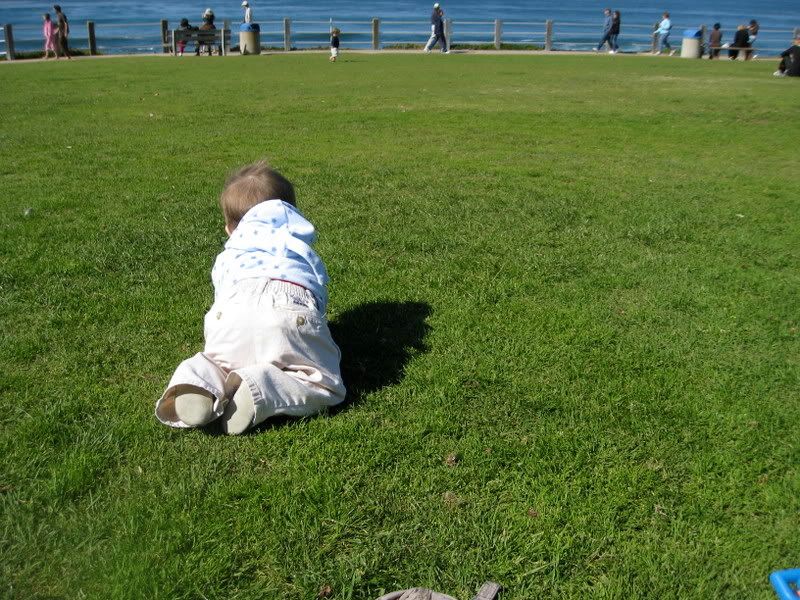 You cut your first tooth this month. Your siblings were so excited when I showed it to them and they all said this means that you are "gwowing" up. The fact that they realize that, means that they are also "gwowing" up, and the whole darn thing about passing time just makes me weepy.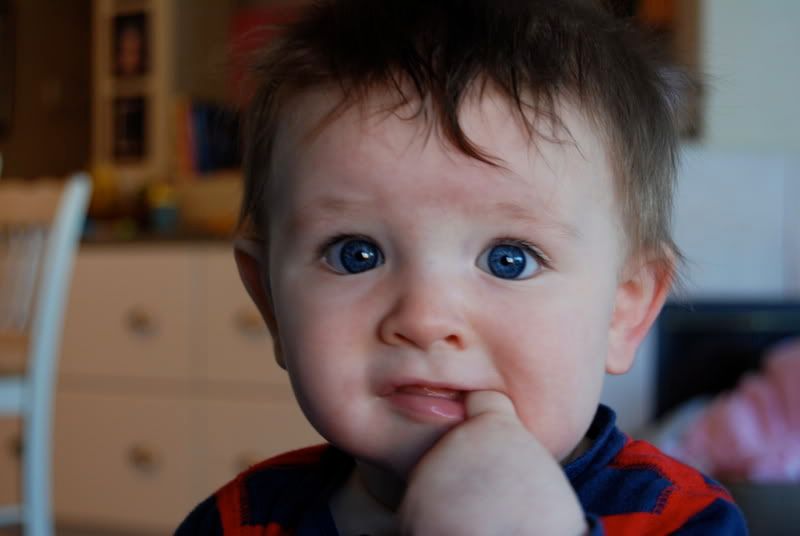 We've been working, consistently, on having you nap in your crib. Although you are doing better laying down and going to sleep on your own, you much prefer when your brother is in his bed - and you can stand up in your crib and chortle at him. This works great both ways, because he is quite a comedian and loves to make you laugh.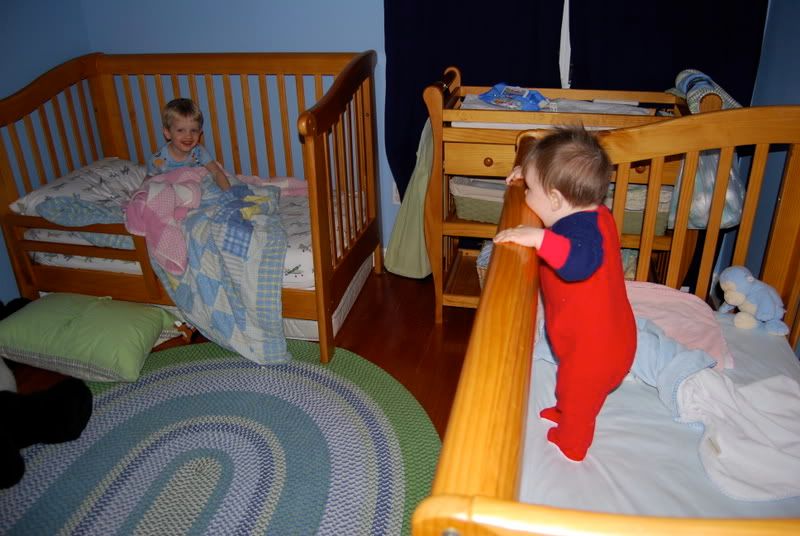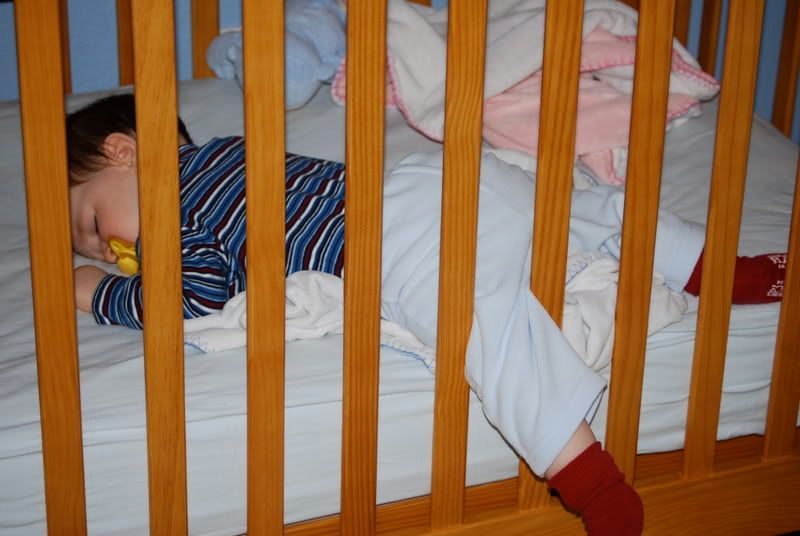 This month has primarily been defined by you being
on the MOVE.
Last month, you were barely able to crawl and this month, you are zipping around the house like it's nothing. Your speed makes it very difficult to take photographs of you, since whenever you see the camera - you'll come crawling after me. Not only is it difficult to get you in to focus, but before I know it, you are there - pulling the straps in to your mouth.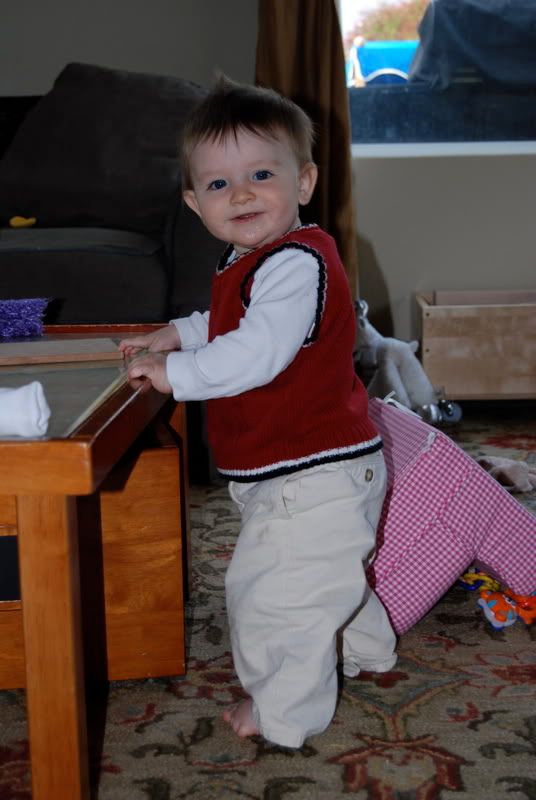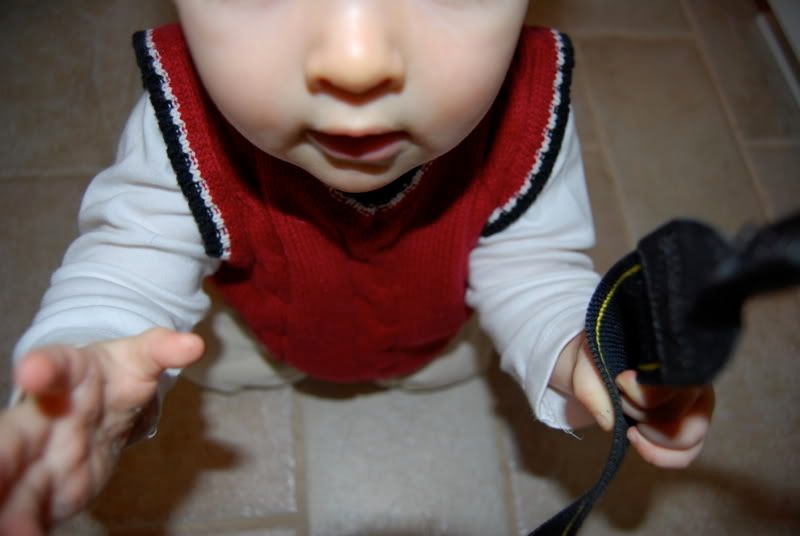 Our family adores you, Henry and I am so proud of your big brother and sisters. Except for when they shove a pacifier in your mouth and eat the Cheerios of your highchair tray before you can get them - they are kind and patient and gentle with you.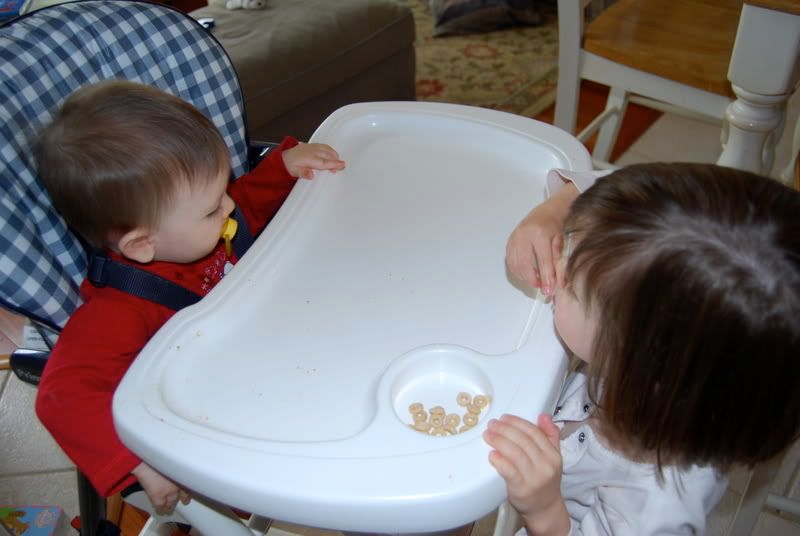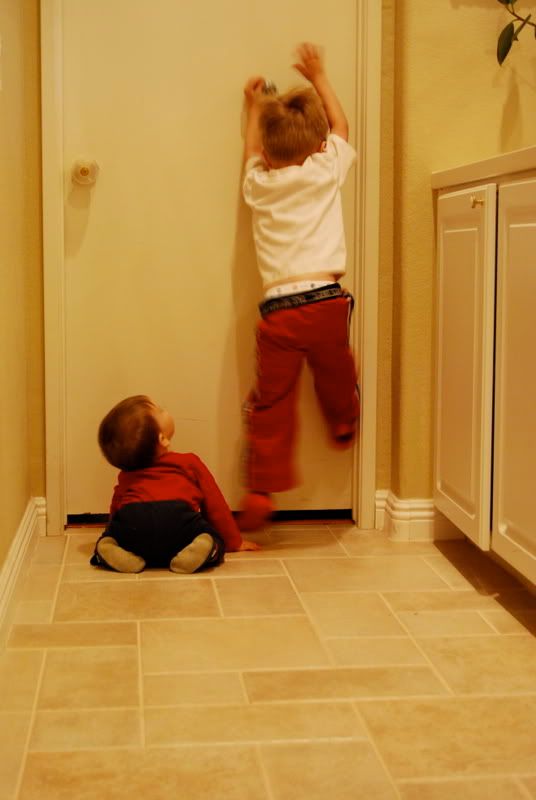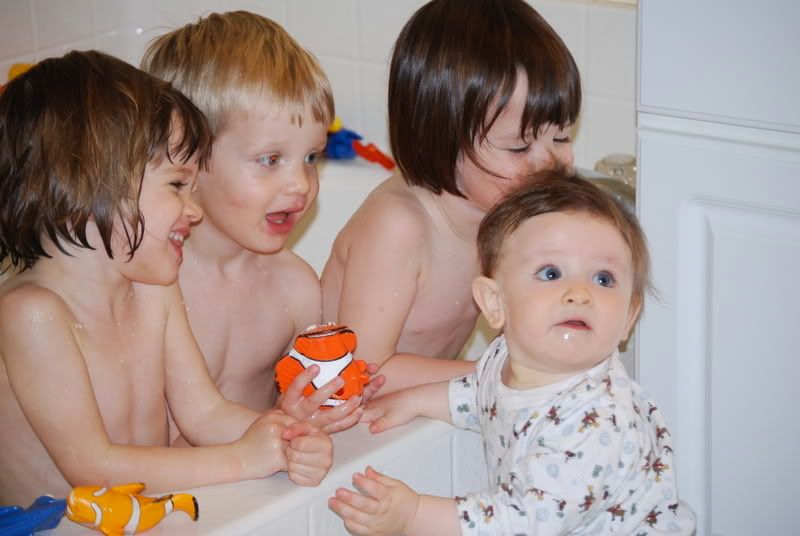 You are especially smitten with me at the moment. Whenever I come in to the room, your face will erupt in to a huge smile and the look of adoration and love in your eyes melts my heart, every time. Rest assured my beautiful baby boy ... the feeling is mutual.