Now that we are buying more organic products, it really causes me a great deal of distress when our children knock over their cups of milk...
Or use it for some artistic three-year-old creation on our kitchen table.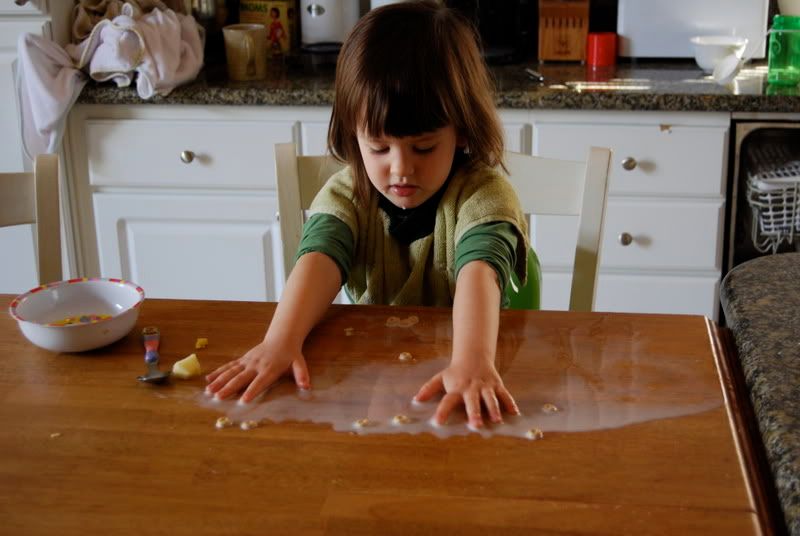 Isn't the most important thing that the cows producing milk aren't treated with the
rBST growth hormone
? I know that there are non-organic milks that you can buy that are from rBST-free cows. Not that I'm fully educated on the negative effects of hormone stimulation for those of the bovine variety - but - I have heard that it could be attributed to the onset of early puberty and the reason there are a lot of 12-year old girls with a bra size larger than mine.
Health reasons?
Environmental reasons?
At $7.00 a gallon, I'm really beginning to wonder if the money on organic milk is well spent.
I'd love to hear comments before I go drop another $28.00 on four gallons of milk, tomorrow.