Now, I just need for the temperature to drop below 80 degrees.
Regardless of how cute he may look, it's not wise to dress my 3-month old in a fleece snowsuit when his siblings are still running around in their bathing suits.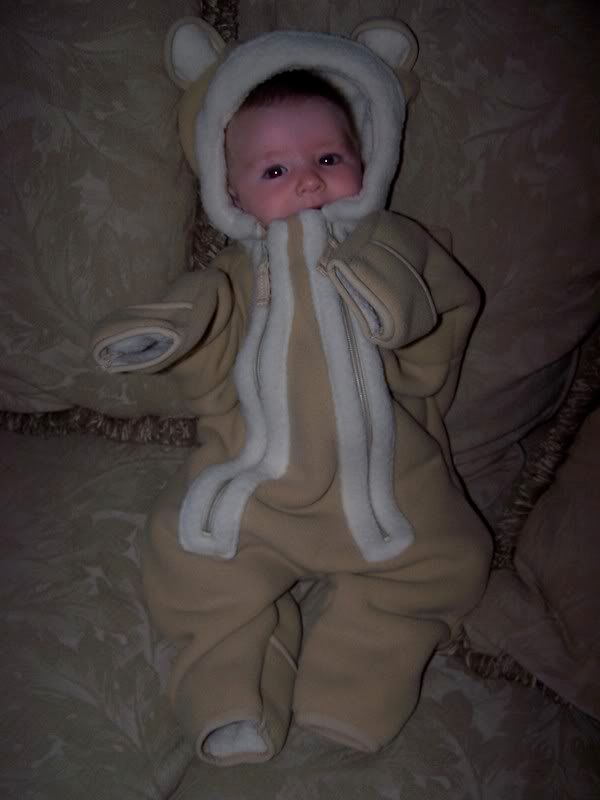 I just hope it still fits him once the weather finally is cold enough.