Still no camera. But, I think I've narrowed it down to the Nikon D40x and the Canon EOS 400D. Both have received rave reviews - at least from what I can tell in the 27 minutes I've been able to devote to camera research.
I really like the look of some of the smaller compact cameras, and am planning to ask Santa for a back-up at Christmas. I'm also planning to ask for a winning lottery ticket, if Saint Nick has one laying around.
In the meantime, here's a picture I took before my camera passed from this life.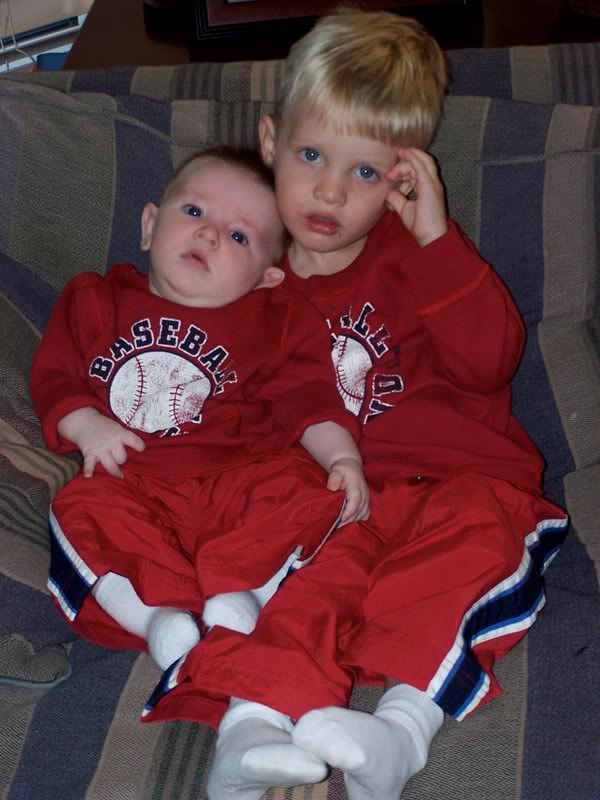 I love baseball. Especially when it's the post-season.
And the Red Sox are playing.
We've been watching baseball every night that it has been on for the past two weeks. We've even got the kids excited about it and love to hear them yell
"Go Sox!!"
I tend to be a little superstitious in the post-season when the Red Sox are in contention, so I won't tell you my theory.
At least not yet.