Charlie brought the children in to the hospital to meet their baby brother for the first time, today.
That's a story worthy of it's own post.
Particularly the part about
after
they left when I was all alone with our newborn and desperately needed to get up and use the restroom when I discovered that the controls to lower my hospital bed were dead.
Of course the
reason
they were dead is because
William
one of our three toddlers, had stealthily scurried behind the bed and unplugged it from the wall.
He also unplugged the telephone and the critical call switch for my nurse. So, once everyone was gone, I sat vulnerably perched ... ten inches higher than normal ... completely unable to call for help, wondering how I was going to get down without ripping the alligator clips out of my incision.
My doctor told me that it is when you push yourself,
just a little bit
, that you heal. I discovered it's also when you begin speaking in tongues and praying that your insides don't fall out.
Unfortunately, when Charlie went home - he left the camera next to my bedside - so the pictures of William, Elizabeth & Carolyn going
absolutely nuts
over the new baby, will have to wait.
In the meantime, here are a few photos of our newest addition ... he-who-still-has-not-yet-been-named. Otherwise known as "my littlest love."
The doctors and nurses have convinced me to stay in the hospital through the weekend - so we've promised ourselves that we will have his name picked out by the time I am discharged on Sunday. (Although, technically, we have two weeks before we have to submit the birth certificate.)
Check out the puffy feet and fat rolls on his legs. Why, he looks just like his mama...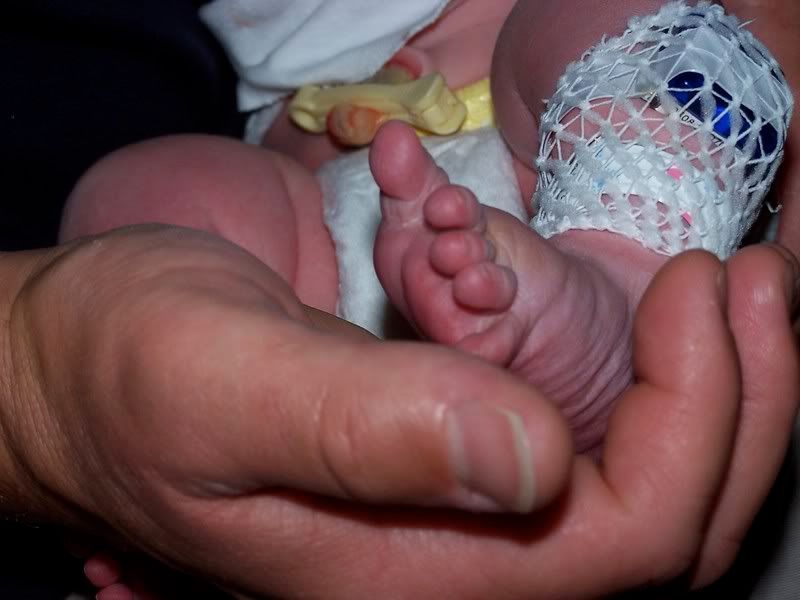 Not quite sure why Charlie has been so tired lately. I'm the one who looks like they've been hit by a freight train...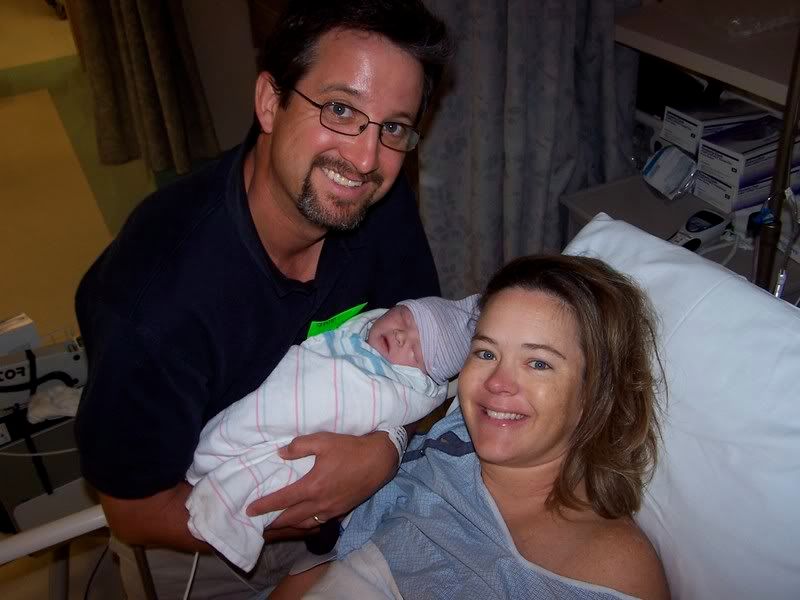 Our little guy is a champion nurser, pooper, sleeper and he's cried no more than 10 minutes in his first 48 hours of life. I just jinxed us, didn't I?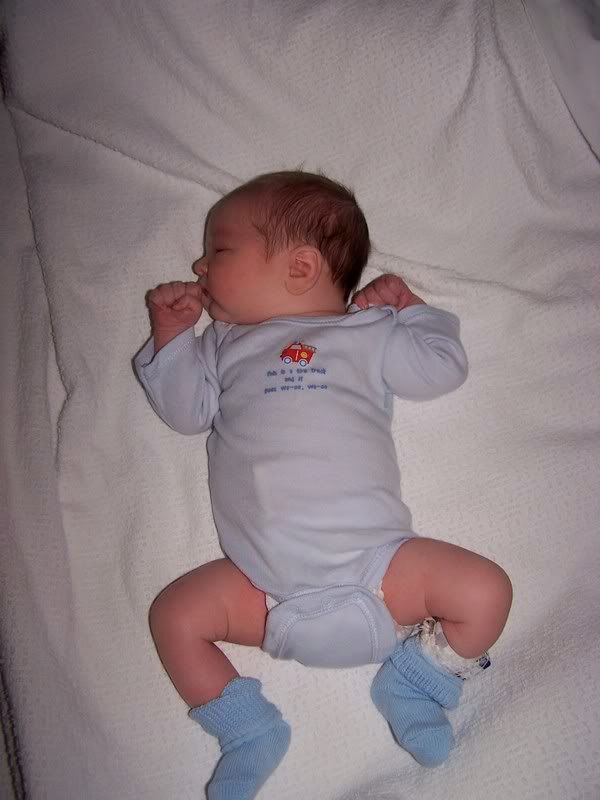 If anyone would have told me a few years ago that we would have four children in less than three years - I would have thought they were drunk.
Yet today, when I sat in my hospital bed, looking in to the faces of our beautiful children, I felt completely humbled that God has blessed us so richly. The song that Julie Andrews sang in "The Sound of Music" immediately popped in to my head.
"Nothing comes from nothing. Nothing ever should. But somewhere in my youth or childhood ... I must have done something good."
Of course I had this moment before I realized that William had unplugged my bed leaving me high and dry. And then that pesky song from "Oliver Twist" once again popped in to my head.
It's a good thing he's so cute.