Tonight there was an open house at the children's Montessori school. It was great to walk through the classrooms and see all the various projects the children have completed and photos of them - busy at work - hanging on the wall.
I'm so glad that I went tonight. Just yesterday, I was rethinking my whole decision to send our children to school and was contemplating pulling all of them out and quitting my job so I could stay home and teach them, myself.
Why yes, I am the model of instability.
How it is that my husband hasn't taken off RUNNING for the mountains with all of my crazy talk and indecision is completely beyond me.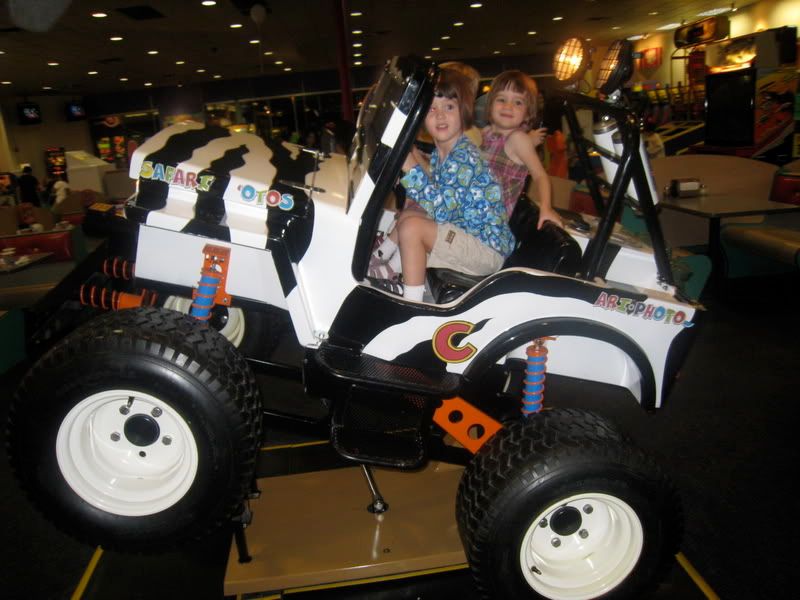 The open house didn't end until 9:30 PM and once it concluded, I quickly drove to the grocery store to pick up the ingredients necessary to bake the 24 banana muffins I'll need for the birthday party that they'll be holding in Elizabeth's class, tomorrow.
Carolyn's party is on Thursday. William's party is on Tuesday of next week.
I wasn't in the store tonight for more than thirty seconds when I decided that banana muffins would be too time consuming and instead, I'll just make cupcakes. But then, while I'm standing there in aisle seven, trying to pick out muffin liners, I started thinking about all the
other things
I need to do between that very moment and twelve hours later when I needed to show up at the school party with refreshments.
And really, who has time to bake cupcakes when there is
stuff
to do?
So before you know it, organic banana muffins turned in to Betty Crocker cupcakes turned in to donuts that I plan to pick up tomorrow, on my way to school. It turns out I'm a major slave to convenience and I will never judge anyone again for bringing two-dozen glazed to school. On the downside, there will be 24 children loaded high on sugar. But on the upside, the 75 gourds that we picked out almost three weeks ago have held up remarkably well and I plan to hand out floss.