I'm not sure where I first heard about this simple trick for keeping children entertained, but whenever I give our kids a clean paintbrush and a bucket of water, they will stay busy for a good 30 minutes. Give or take 25.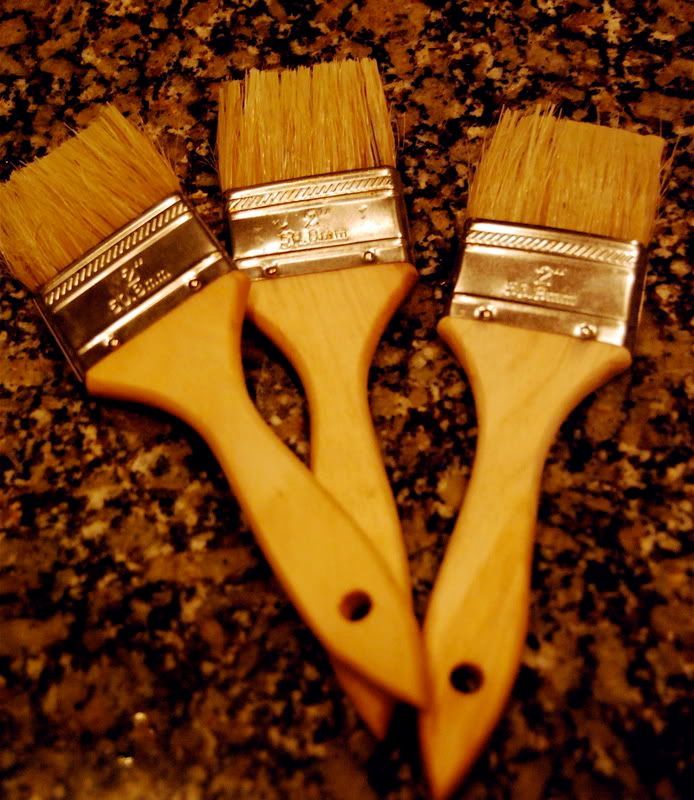 Several months ago (around the time William entered his "Tarzan" phase and strips down to underwear whenever we're at home), I picked up some inexpensive paint brushes at a hardware store and since then, "painting" water has evolved in to one of our favorite pastimes.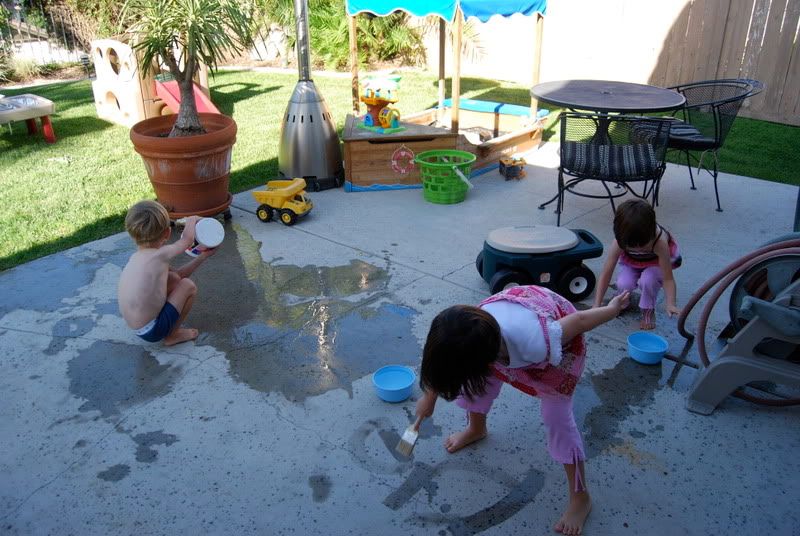 The children "paint" water on concrete - the house - plant pots - outdoor furniture - each other - and they pick up a science lesson regarding evaporation in the process.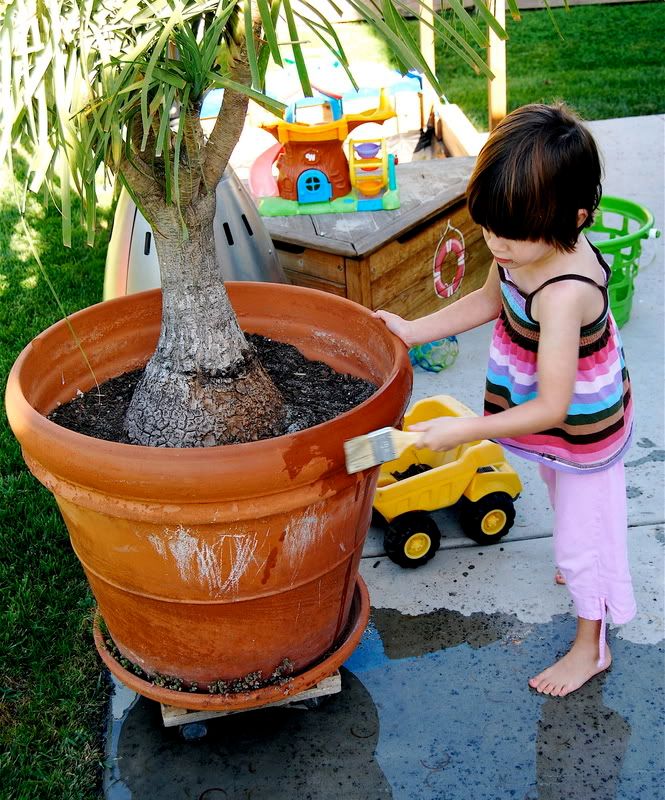 With much sadness, I can see that naps are beginning to disappear for the triplets. So today when I realized that I'd have better luck solving the financial crisis than getting our children to lay down and have quiet time for an hour, I filled up small buckets with water - handed them their paintbrushes - and set them loose in the backyard.
For an hour, we all sat and painted various shapes, patterns and faces on the ground. But after that time, the children started to get ornery and began teasing one another. "I'm gonna kick over your
bucket
."
"Noooo! Don't kick MY bucket!!"
It didn't take much of their bickering before I felt like *I* was going to kick the bucket if I didn't get away from the noise, so I went inside the house.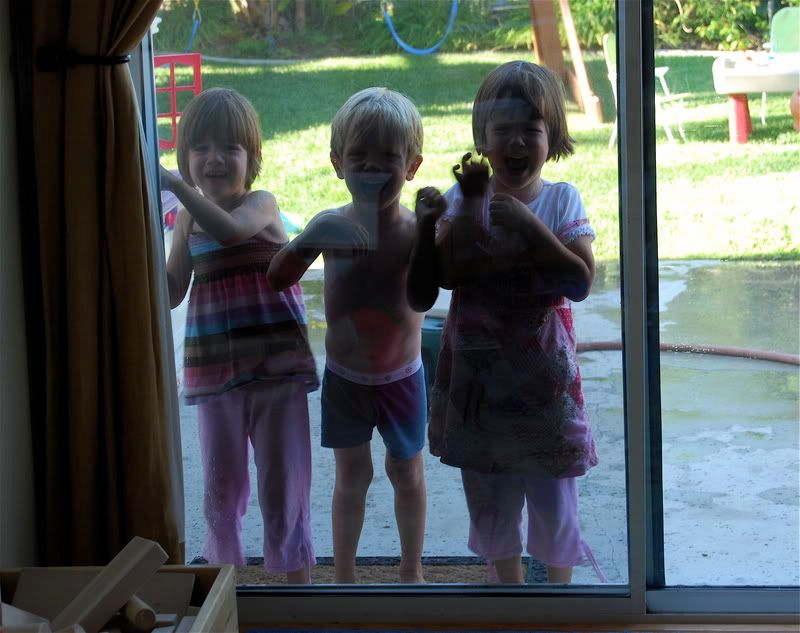 Which leads me to another favorite thing:
a soundproof door that locks.