My beautiful baby Henry ... yesterday, you turned 15 months old.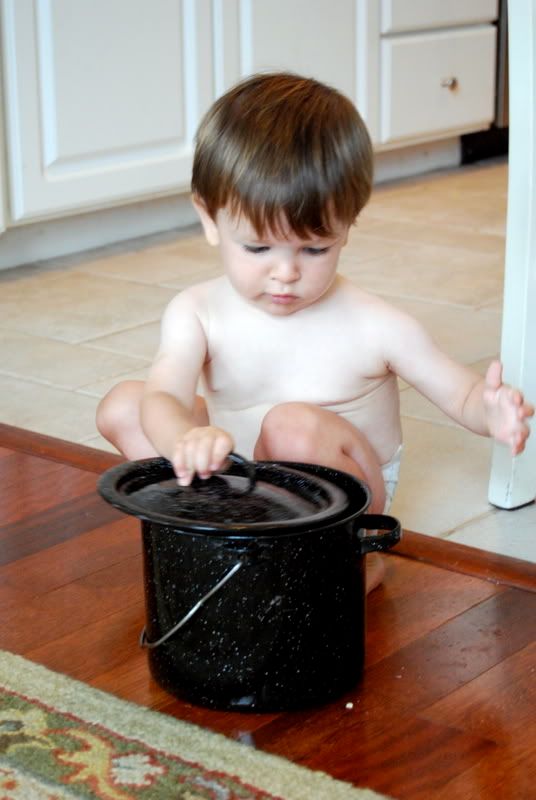 This past month has been one of incredible growth and change for you. (Yes, those are pink flower pajamas. Your grandmother bought them at a thrift store because up until very recently, I couldn't find
any
warm 18-month pajamas in all of Southern California).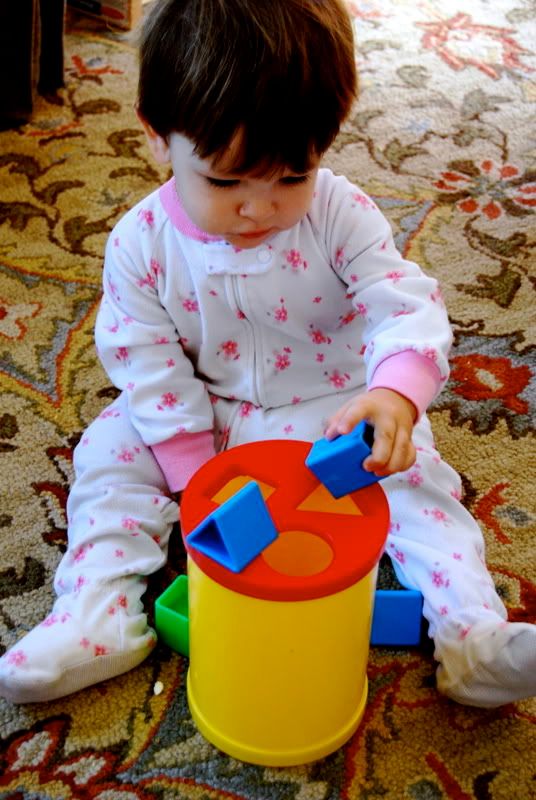 You are quickly figuring things out.
And are discovering how to do something new, every day.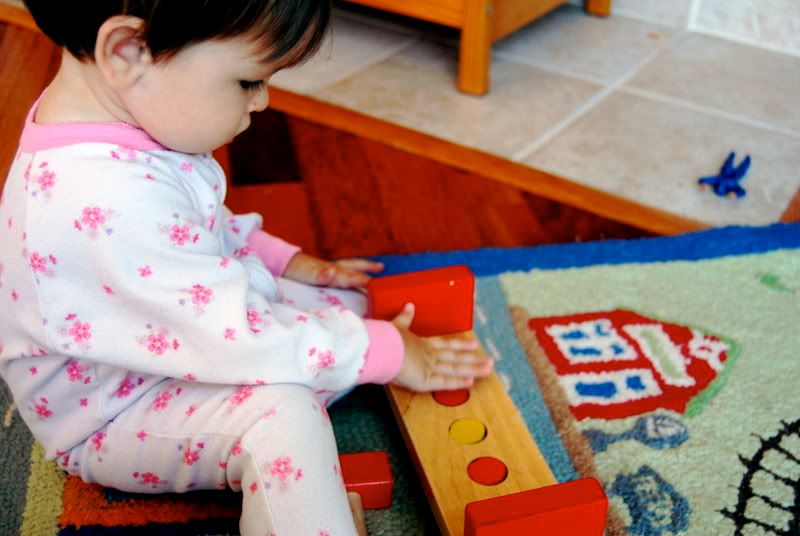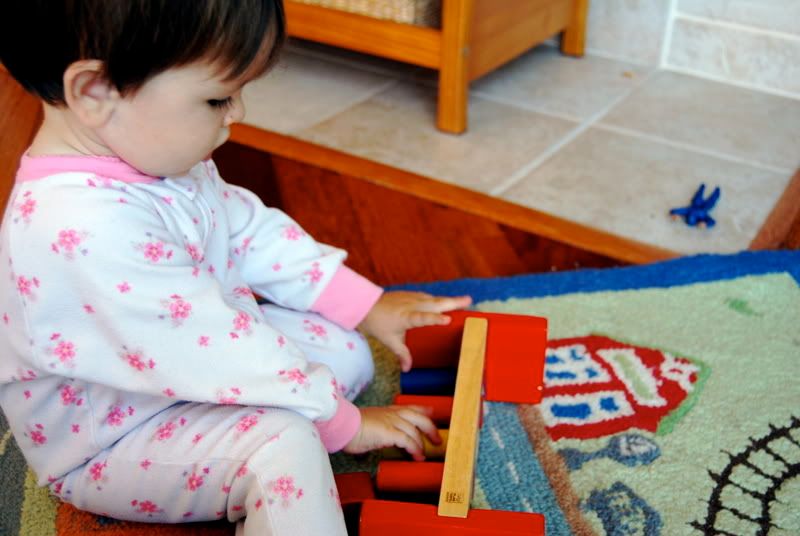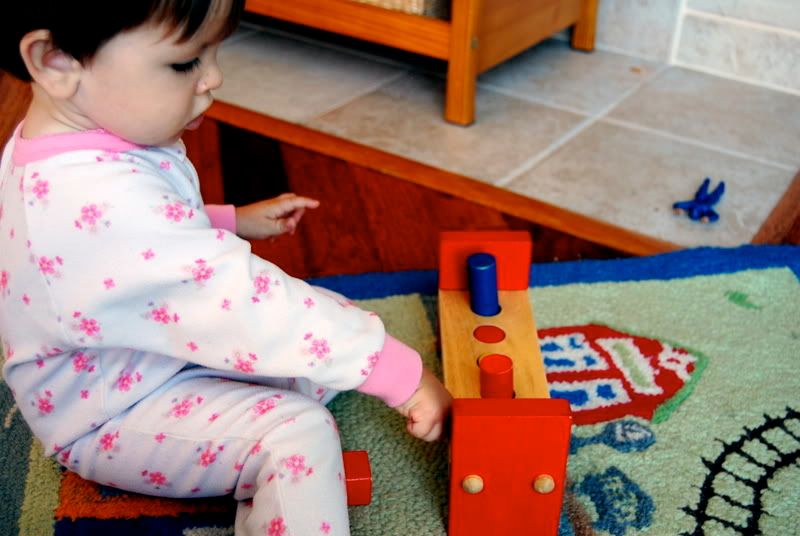 Just like your siblings
... you love sitting down with a good book.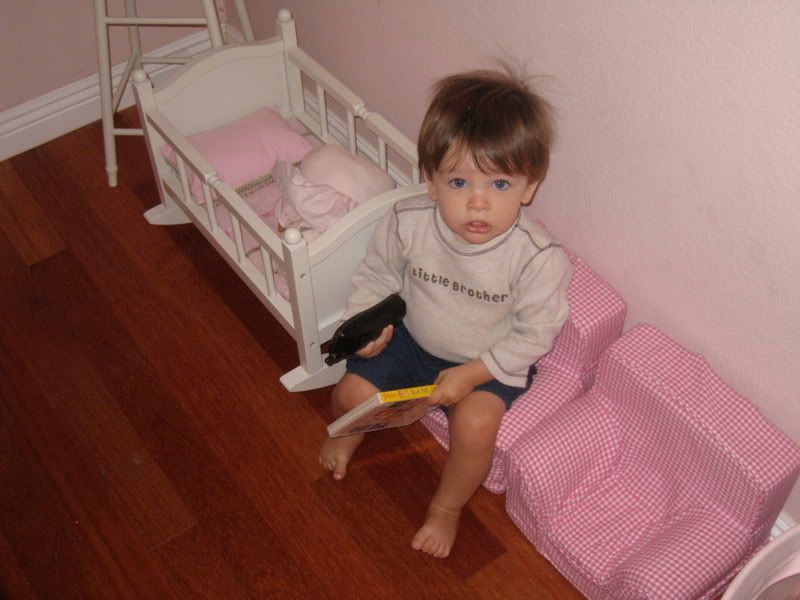 You will chase me down with your favorite books and hold them over your head - a sign that you want nothing more than for me to scoop you up and read a story while you are perched on my lap. Your favorite book is "Polar Bear, Polar Bear, What Do You Hear?" and whenever I get to the page with the lion - you will roar and then
fiercely
laugh.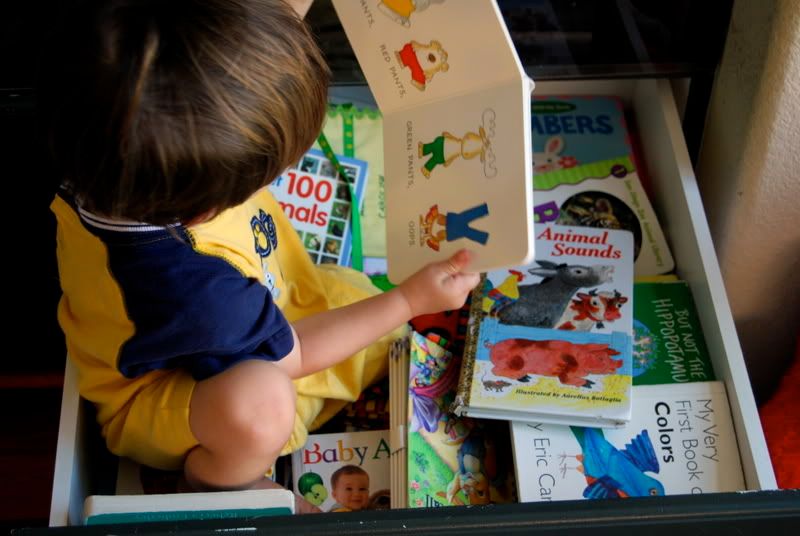 You love bath time...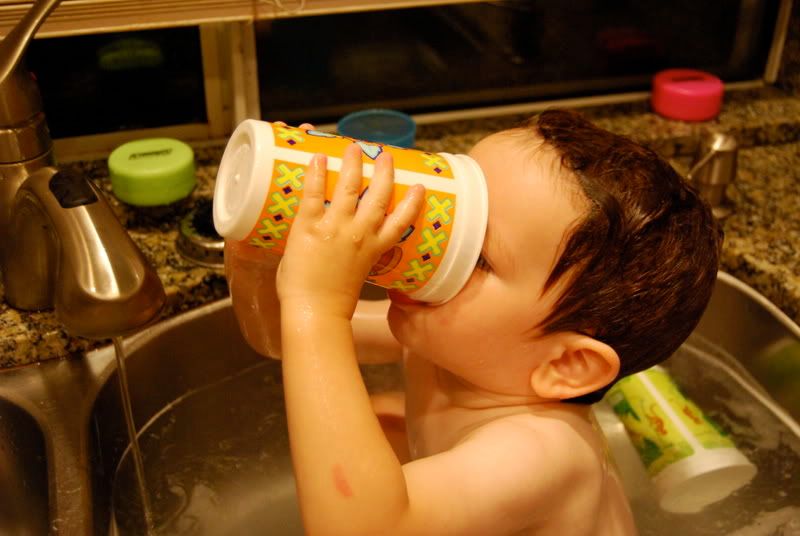 And I have to sort through the rubbish at the end of the day because you love throwing random things out in the garbage (Note to self: need new trashcan locks).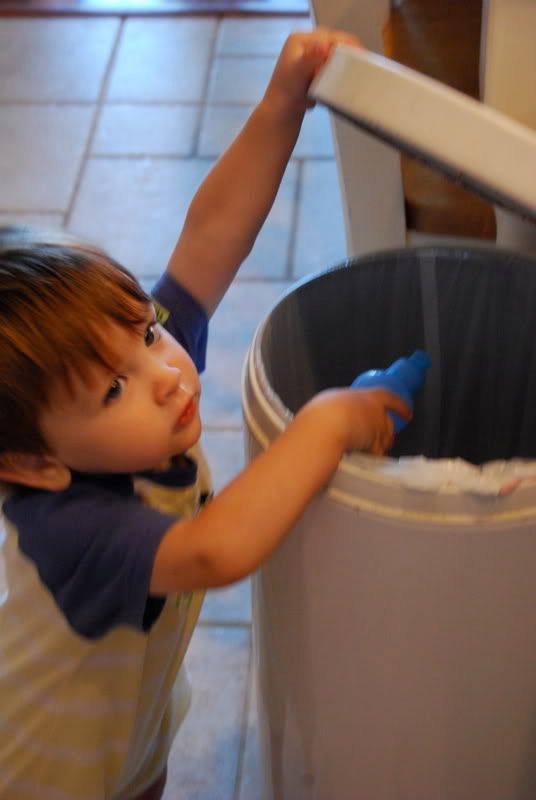 You have an intense
curiosity
fascination
obsession
with electronic equipment and are happiest when you have a calculator, remote control, telephone, or iPod within your grasp.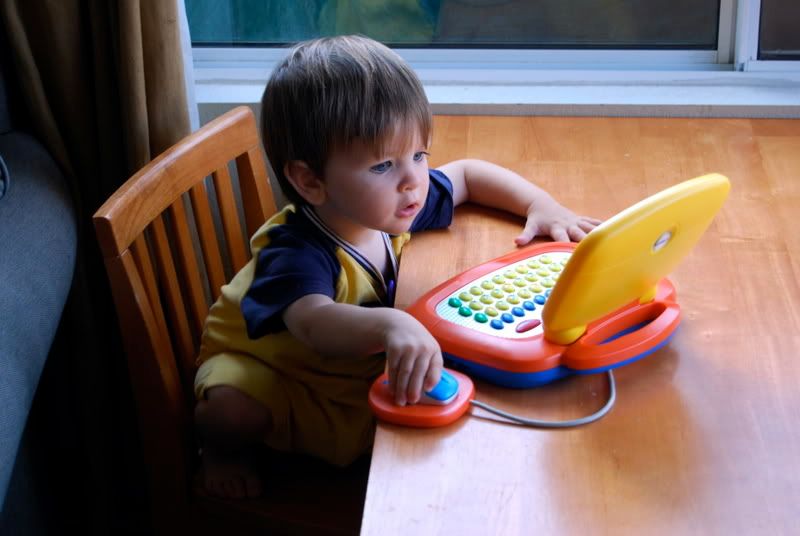 The more valuable the item -
the more you want it.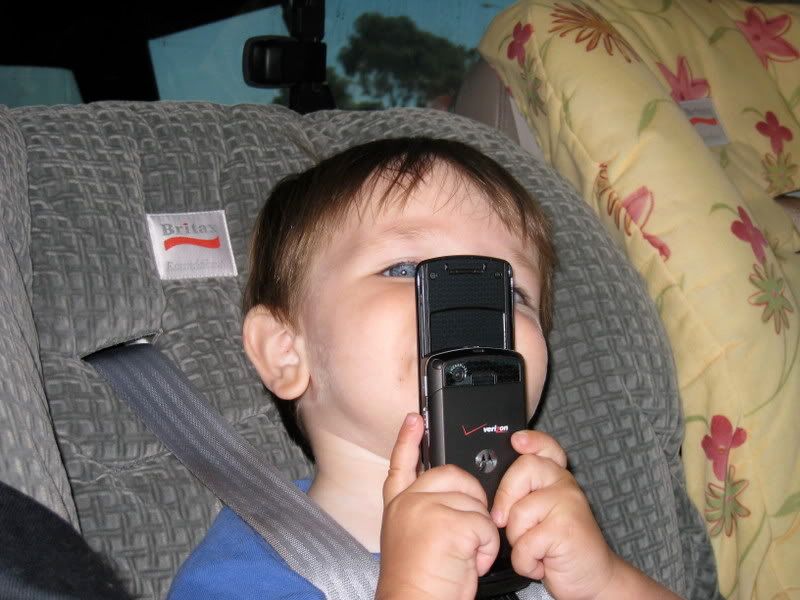 When the triplets were
your
age, we had gates up all over the house. But you have free run of the place and are climbing any thing and every thing you can.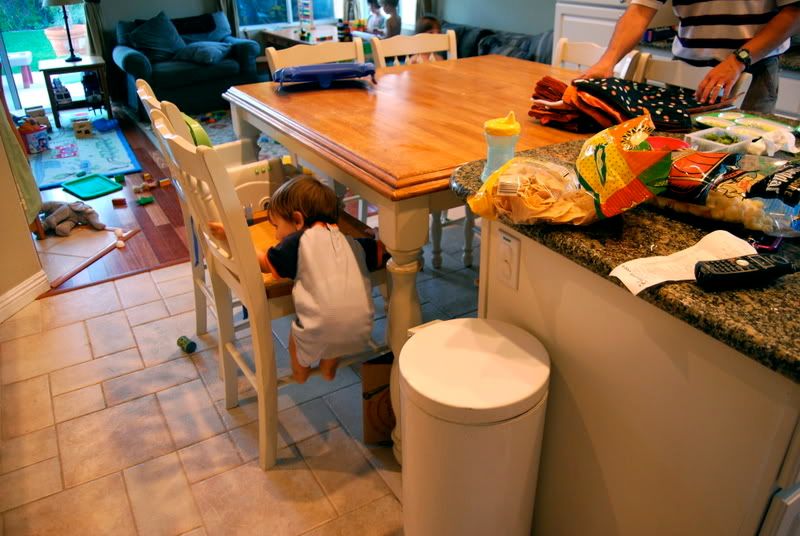 You are making me a nervous wreck because I can't turn my back for a
second
without you scaling furniture.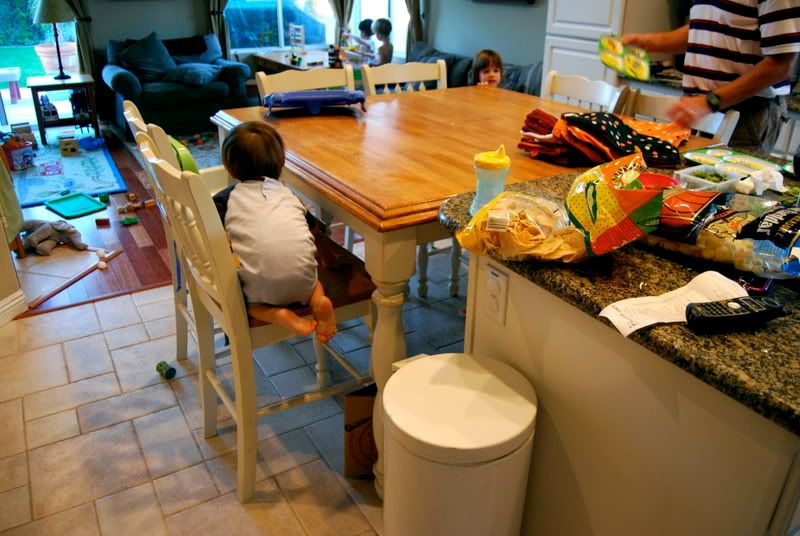 If you see something that you want -
you will get it.
Nothing
will stop you once you've got your mind made up. One day last week, I found you STANDING on my lap top computer with one hand holding my cell phone and the other hand pulling on the dining room chandelier.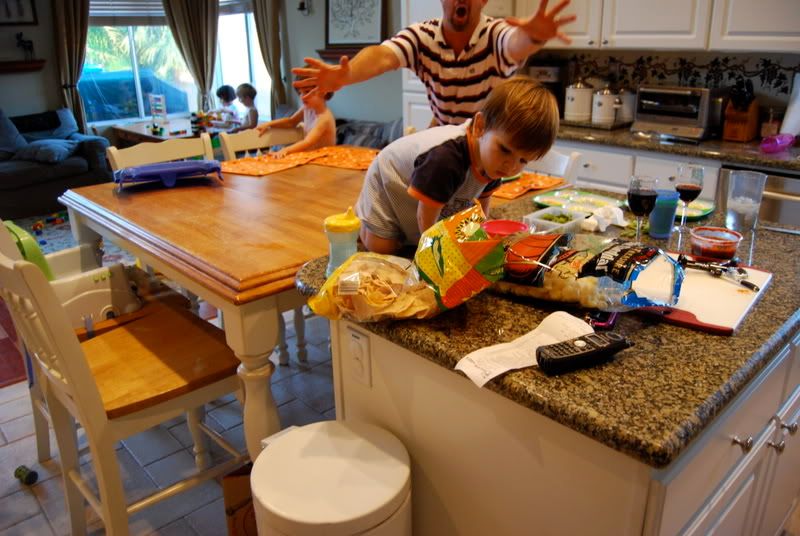 Your sleep habits are extremely "dynamic". When the triplets were your age, they were on a
very
strict routine - but with you, no two days seem to be the same.
I'm not sure if this unpredictability has more to do with the fact that you are a singleton, or that you are my "second" born. Regardless, I
strive
to give you a nap in the morning at around 9:30 or 10:00 - but within the past few days, that nap hasn't worked out too well with your agenda.
Instead, you've been falling asleep on your feet at around noon. You are usually in bed anywhere from 6:30 to 8:00 and you will sleep until at least 5:30 every morning. When you wake up in the morning, your father will run to retrieve you before you disturb the rest of the house, and then, you'll nurse and snooze for the next hour and a half.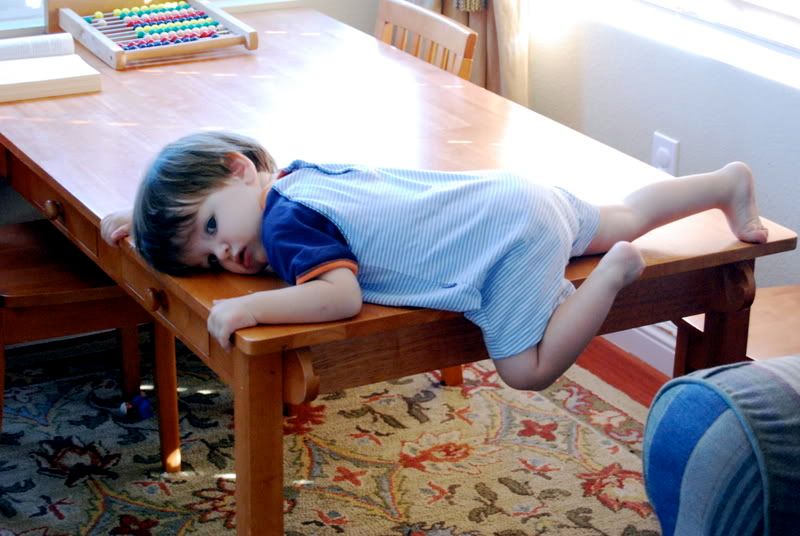 I'm rather sleep deprived, but it's cool. I know it won't be like this forever. Or maybe it will and I'm just in denial and need to start enjoying the taste of coffee if I ever expect to survive?
You went camping for the first time this month and I was tickled that I was still able to
stuff
fit you in the 3-6 month bear suit that I bought
last year
from LL Bean.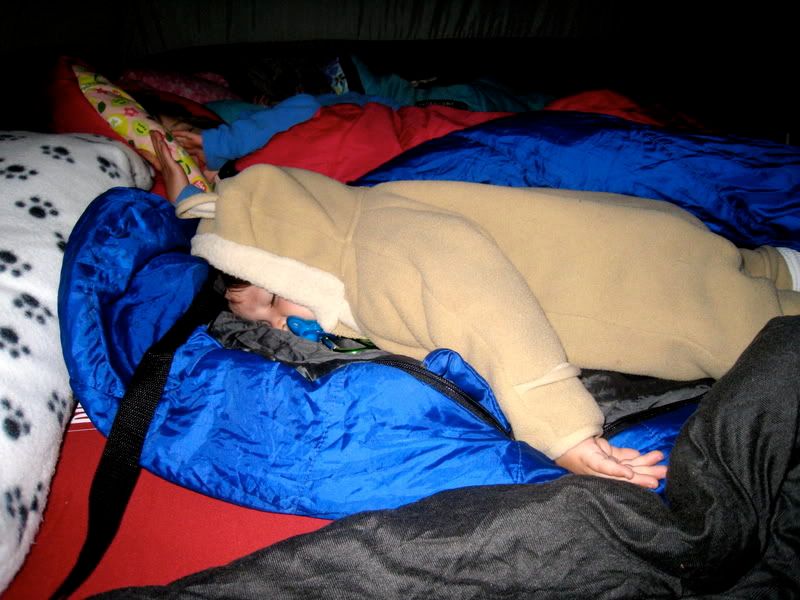 You met Spiderman this month and that is one thing you could have done without.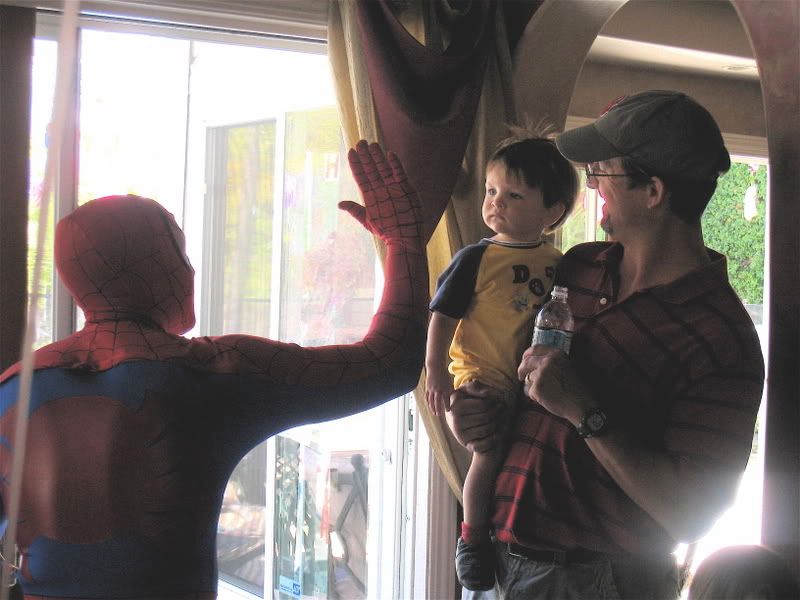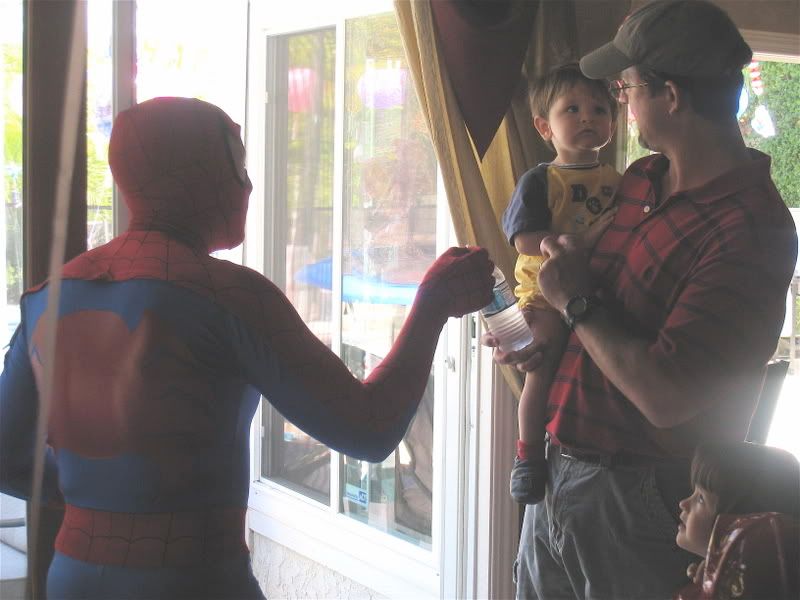 Even though you don't care much for men that dress in red bodysuits, you
adore
your siblings and whenever one of them is put in time out (usually for attempting to catapult you across the room when you take one of their toys), you are quick to forgive.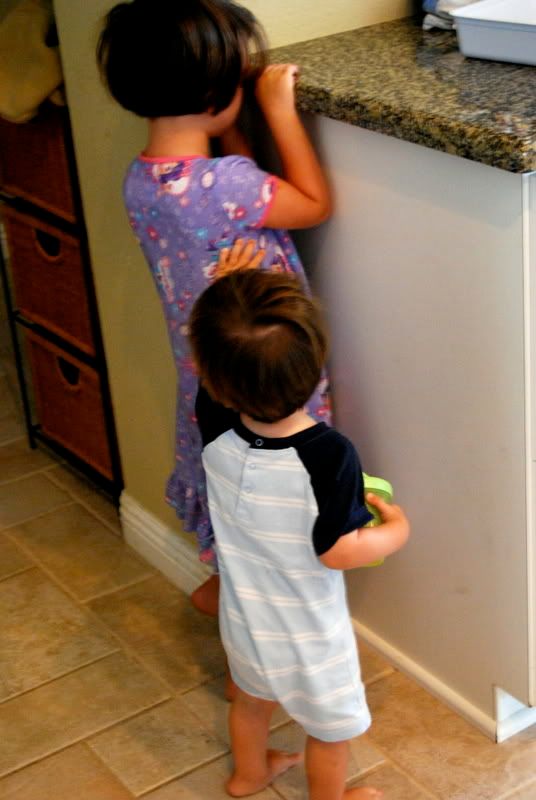 And although they might sometimes yell - or scream - or throw themselves in to a full body seizure when you come near ... rest assured little guy, they think that you are awesome.
You are our shining star and we love you ... to infinity and beyond.