For the record: I am not planning to make my blog private. Why, just last month I went on that
soul-searching mission
and ultimately determined that I rely too heavily upon the support of people I do not know to help me through the maze of parenthood.
(I'm looking at you, Twingles.)
For now, I'm just going to change my name and possibly my husband's so that if there
are
any crazies that stumble upon this website, they would be hard pressed to
Zaba
our legal names - obtain our home address and telephone number - know that my favorite color is mocha - see a satellite image of our neighborhood - and discover that in June of 2008, we were detained at the Canadian Border.
Although on second thought, it might be a good thing for any crazies out there to know that we were detained at the Canadian Border for attempting to carry a BANNED WEAPON that would be used against anyone that ever attempted to cause my children harm.
I'm just sayin.


ROAR!
OK, enough about the sickos of the world. How about the sickos in this house?
There seems to be a case of the flu going around that I suspect the children picked up from school. Shocking, huh? Not even a month in to the preschool program and the whole house has the plague.
Elizabeth had it last weekend and spiked a temperature of 103. William had it on Tuesday and spiked a temperature of 102. Henry's nose is running, Carolyn is grumpy, I have a sore throat and Charlie is complaining that his ears feel clogged. I've been administering hot tea and honey, Zicam and Nasal Rinse in amounts that border on excess.
Today, I was struck with the dilemma of what to do with William. Yesterday he was sick. But this morning when he woke up - he was running around the house, with no apparent temperature, no nasal discharge, and instigating pillow fights with his sisters.
So. I thought about the cost of tuition for a moment. And then I thought about having THREE hours almost completely to myself. And then I thought that if he is running around and frolicking and eating breakfast and generally happy ...
sure he can go to school.
So he did.
When I went to pick him up three hours later, he initially seemed well - waving and excited to see me, from behind the school gate. But by the time we walked 100 feet to the car, his eyes were glassy, his nose was running, he felt feverish and he wanted me to carry him.
Way to go, MOM!

Sending a sick child to school!
Now the rest of his school will probably fall ill, except, of course, the child that brought the flu to school in the first place. And they will know that it was our fault because they saw us in the parking lot. Me encouraging William to walk because I had Henry in my arms, William wailing,
"I CAN'T!! I SO SICK, MOMMY!! MY NOSE!! I WANT A NEW NOSE!! LOOK AT THE BOOGIES!!"
I called the Director of the school this afternoon and told her about the situation - apologized for sending him back prematurely - and said that the chances are great I'll be holding him out tomorrow and possibly Friday as well.
And now, I'm thinking that a good rule of thumb is to keep a child out of school for 24 hours following a fever. But what if they have no fever but green boogers running down their face that they like to wipe off with every part of their arm extending from their pinky finger to their elbow? What then, pray tell.
WHAT THEN?!
It's not surprising that there hasn't been much exercising for me this week. Not much at all. Or rather, none. Although to my cardiovascular credit, I have been doing a
tremendous
amount of jumping up and down to fetch tissues, medicine, juice, popsicles, and a host of other items that my little people need but are unable to fetch for themselves.
Including
that.
Said with a stuffy nose, "DAT FING OVAH DARE. IST's yellow."
Ah yes. We call it a
banana.
Language apparently eludes us when we are ill. So does the desire to exercise.
I did try once. I put on my running shoes and clipped on my shuffle. But my shoes just felt too heavy. So, I laid down on the couch and
imagined
I was running. In the following pictures, Henry illustrates precisely how I have felt about taking on any physical challenge these past few days.


"Oh, look a ball! If I pick that ball up, I'll add a little variety to my walk!"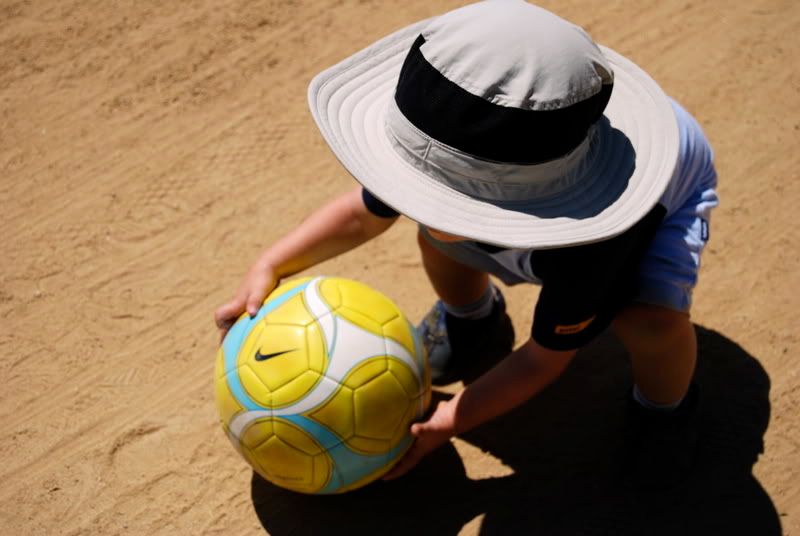 "Oh, it's a slippery little devil!"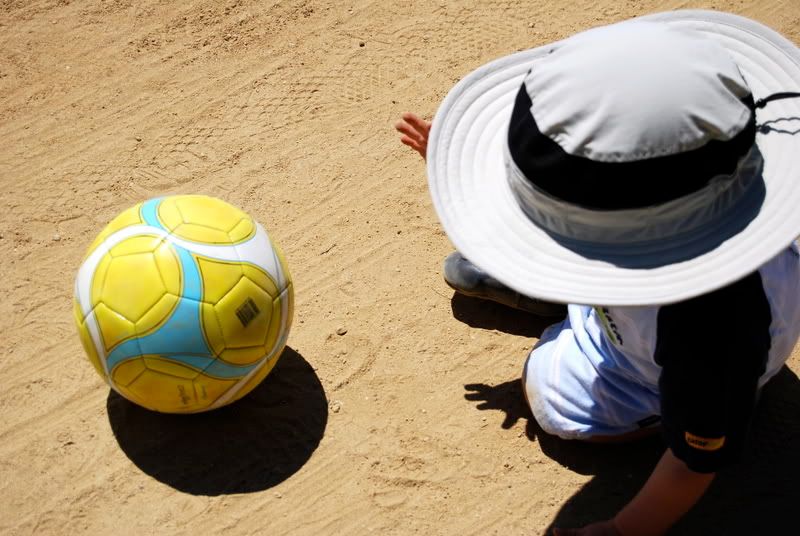 "Why I'm just trying to pick it up and I get knocked flat on my tush!"

"But, I'll stand up again..."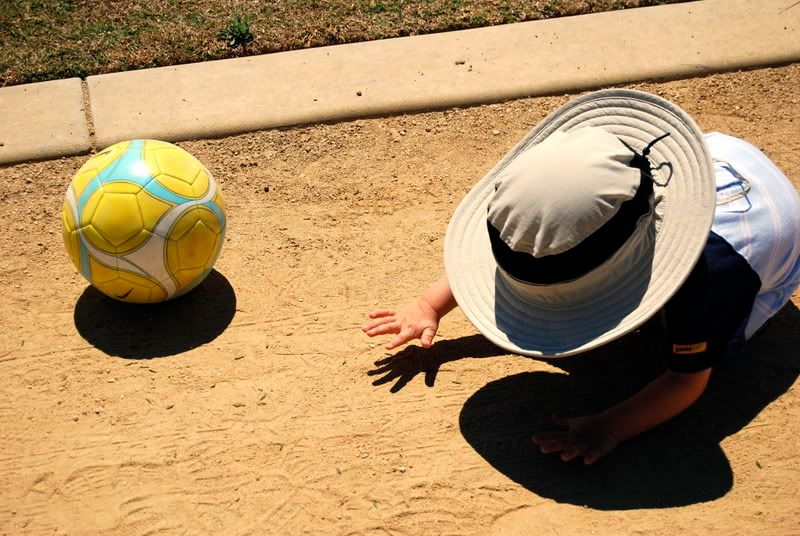 "... and give it another shot."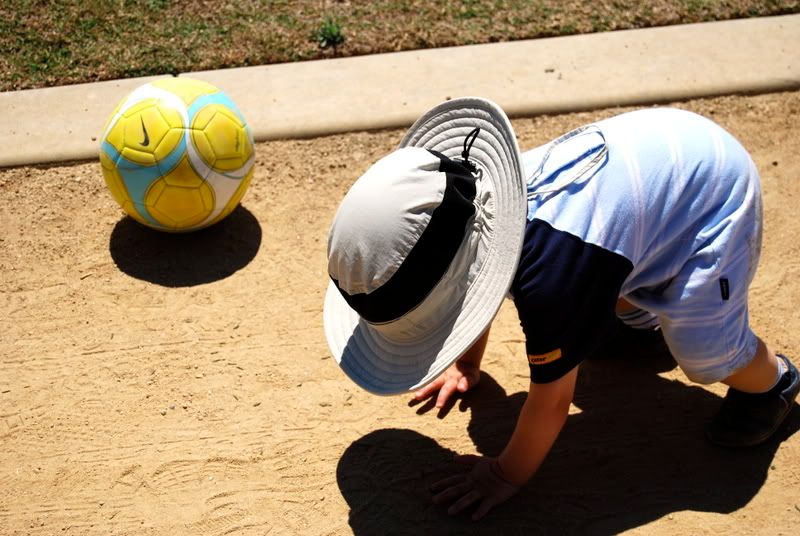 "Not to worry that I have a smidge of dirt on my rump. Who ever said challenges would be clean?!"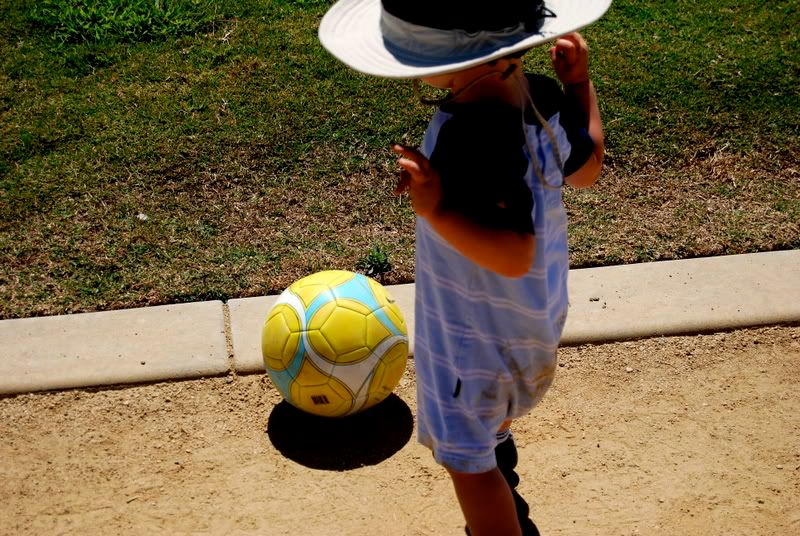 "Upsy Daisy."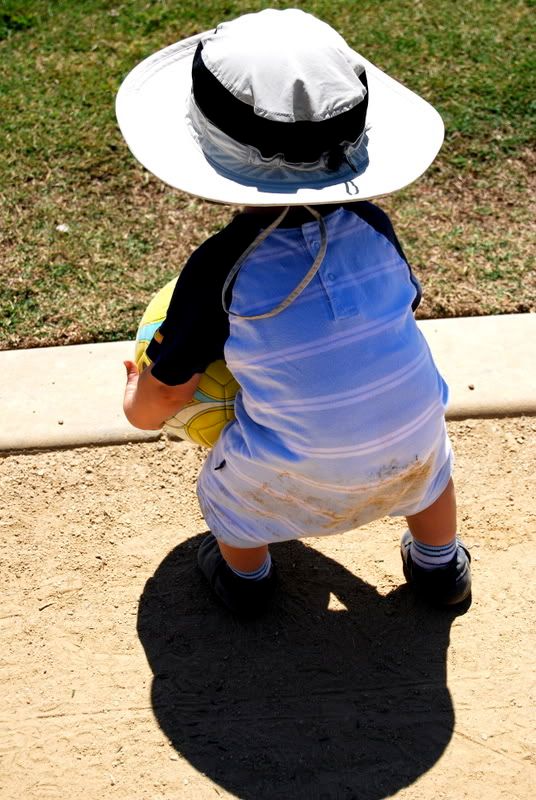 "I've got a good hold on you, now."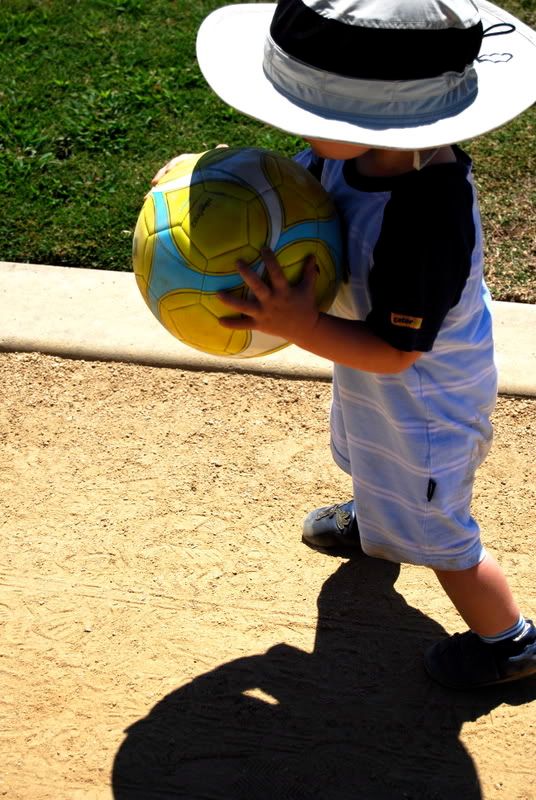 "... or, maybe not."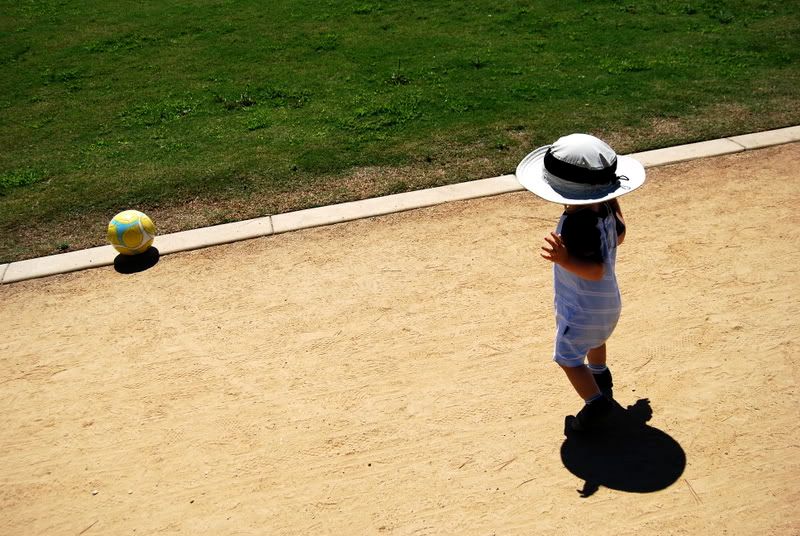 "Let's try this again."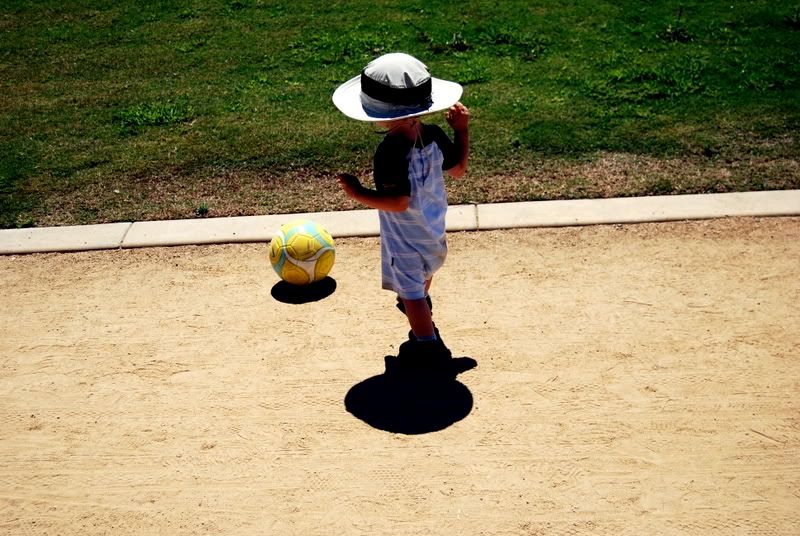 "And bend with the knees ... keeping my back straight..."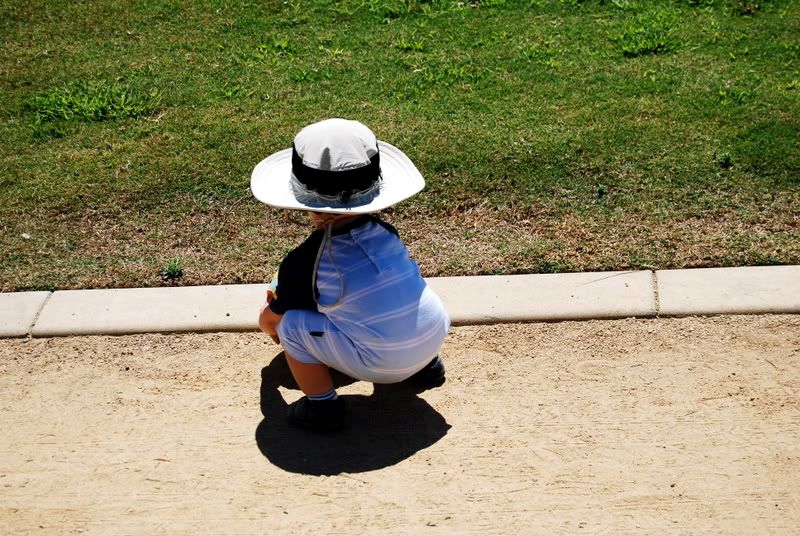 "I did it, Mom! I'm well on my way!!"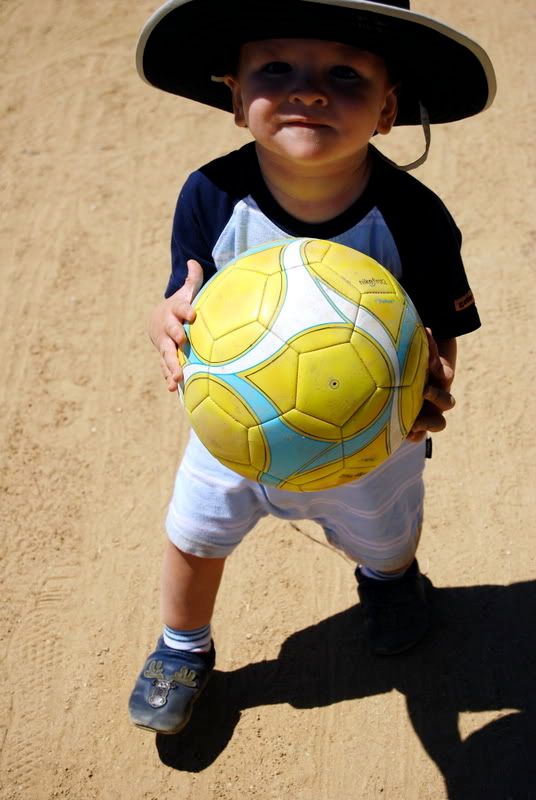 "OH CURSING CURSES!"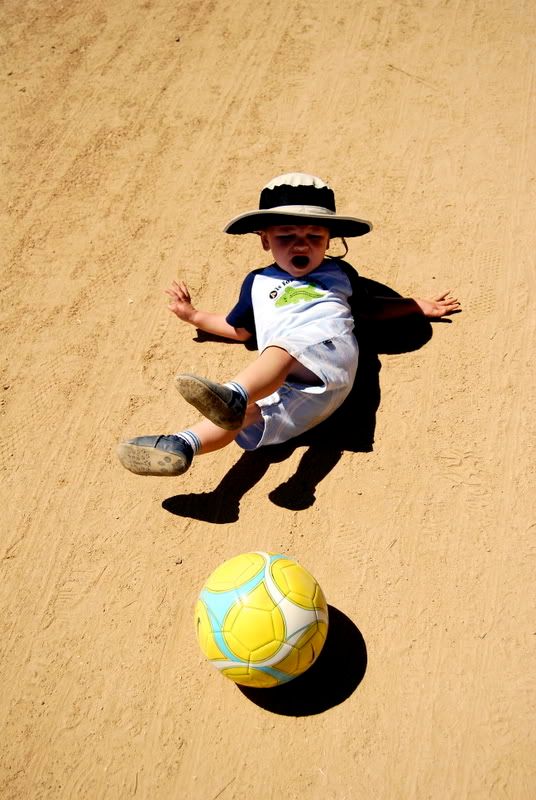 "What is THIS?! Where is the love?!"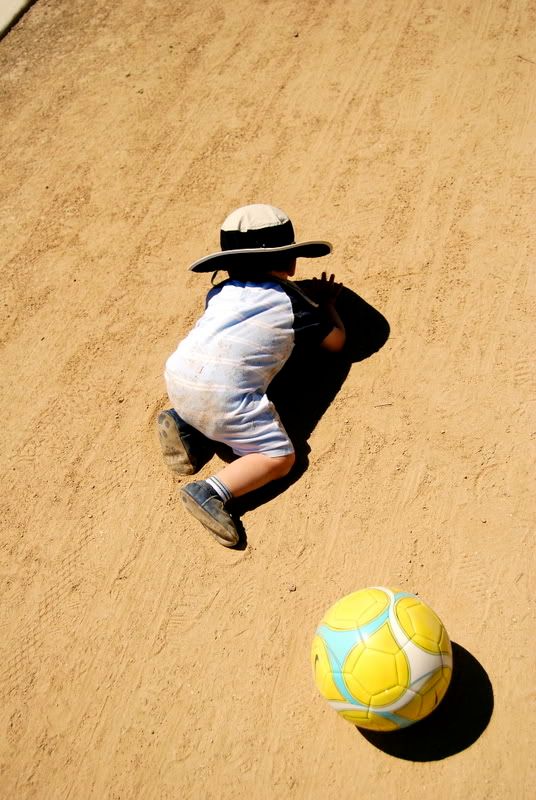 "It's a BALL for Pete's sake. It's not an anvil!!"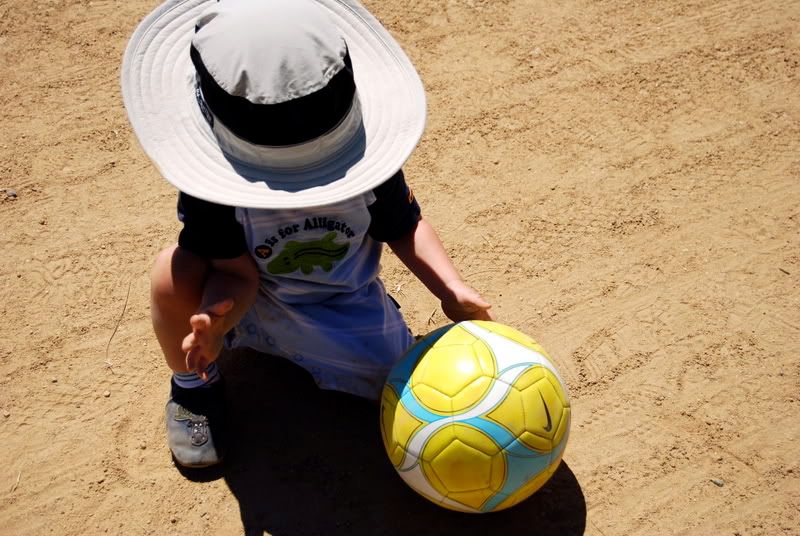 "Is it covered in Crisco?
!"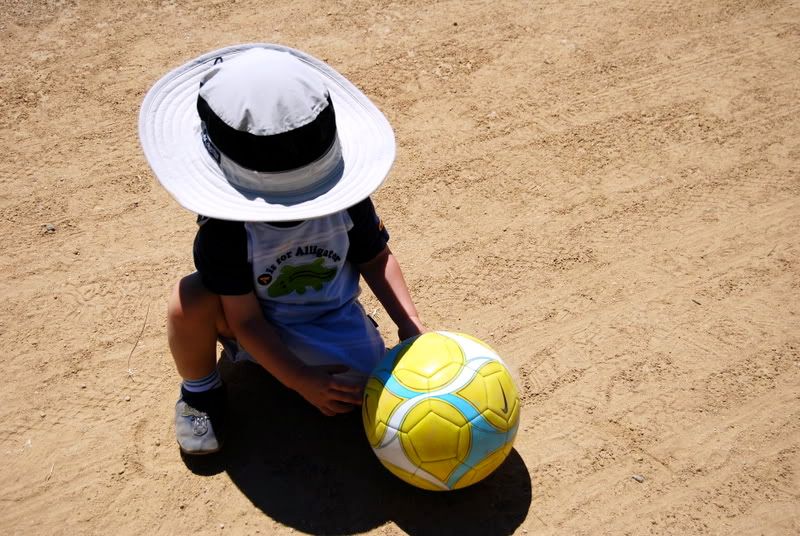 "Yeah, well. Maybe when I'm inspired I'll be back. So you just think about that while you watch me walk away."
It's got to be better than me and my little buddy, Henry.