We put our beloved dog, Molly, to sleep yesterday.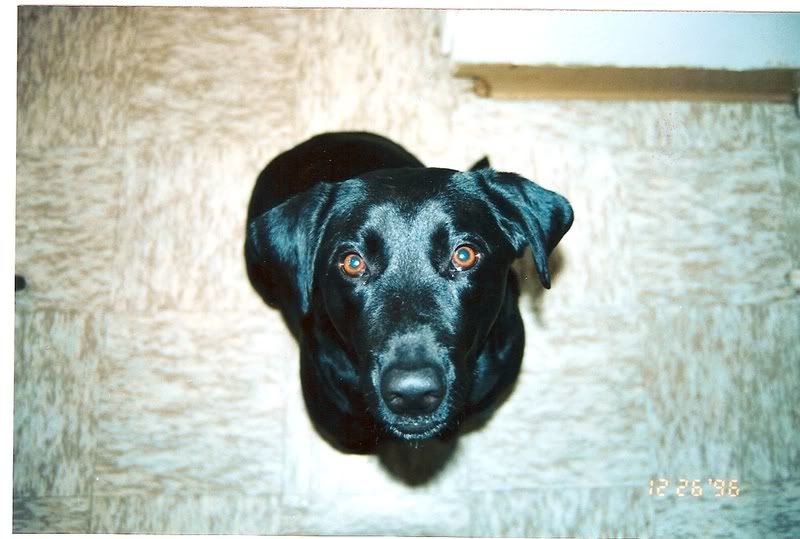 It was a
very
difficult decision, but a decision that we had been contemplating for quite a while. We have made at least four separate appointments over the course of the past six months, and have canceled them all, at the very last minute.
When Charlie brought Molly in to the vet yesterday morning, and the vet subscribed another new medication, my husband almost brought Molly home again. But as he was preparing to leave with the prescription in hand, he considered what her life would be like - and what our lives would be like - and he went back inside to have her euthanized.
It absolutely broke his heart, but Charlie stayed with her, holding her head in his hands, until the very end. Ultimately, Charlie and I agreed that the
quality
of life is more important than the
quantity
. But what made the choice so excruciating for us, was that although Molly had a long list of health issues, she greeted us almost every day, with a small spring in her step. Sometimes, she would struggle to stand up, but once she was up, she would wag her tail and if dogs could smile, I'm convinced,
she was smiling at us.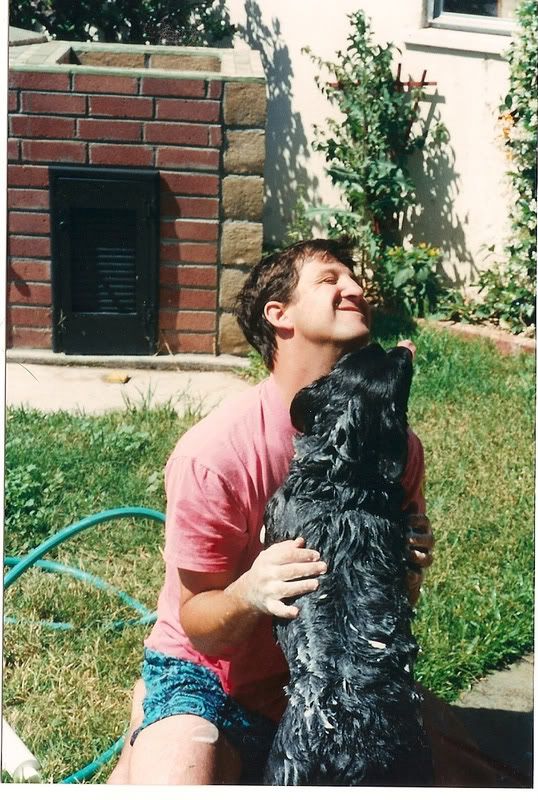 Today, we are
kicking
ourselves over whether or not we made the right decision. I can hardly breathe, it hurts so bad. Her name was Molybdenite. But I called her Molly McButter.
She was a sweet and gentle dog.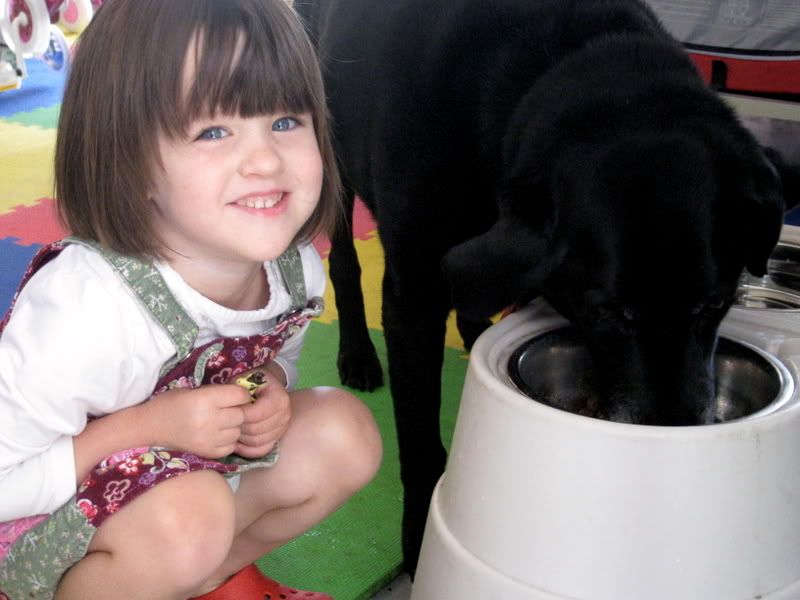 She was wonderful with the children, and she was our loyal companion.
But we just couldn't do it anymore. We couldn't spend a full day
several times a year
, pulling our garage apart to clean it from top to bottom, only to have it be dogified within a week. And we couldn't do the medications and clean ups that were required to keep her comfortable.
We didn't want her in the house because adding another being in to the mix - a being that sheds and doesn't have full function of their bladder (and doesn't wear a diaper) - is not something we wanted to deal with, particularly since we have three little children and a baby that crawls on his hands and knees and is forever putting his hands in his mouth.
At almost 14-years old, Molly's health would have continued to deteriorate and we didn't want it to get to a point where she couldn't stand up - or eat - or wag her tail. Yet, we feel guilty that we couldn't carve out the time in our lives to give Molly a better life. We feel guilty that once our children were born, we stopped taking her to the beach and camping. And we feel really guilty that we wanted our garage and side yard back. We need that space, now more than ever.
This ends a chapter in life for us. For the past 15 years, even before we were married, we have owned a dog. Our dogs were our babies,
before
we had babies.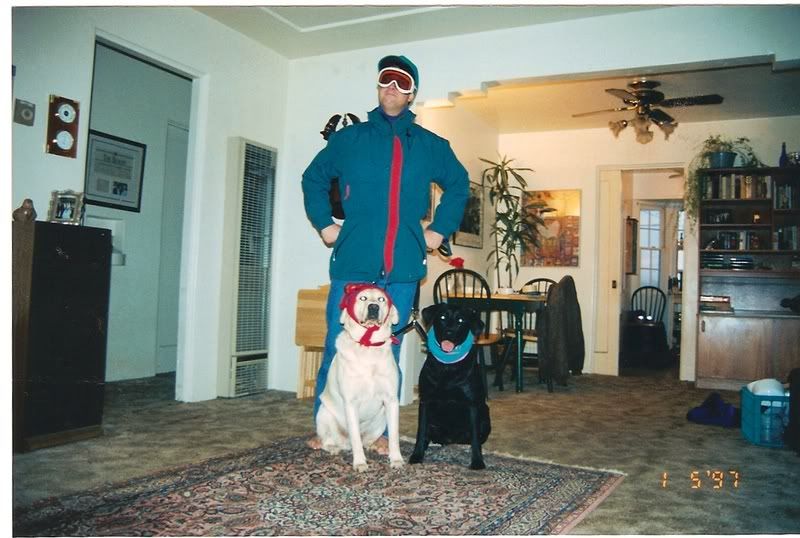 But sadly, once our babies arrived, our dogs became dogs. We feel like if our circumstances were different, maybe we could have kept her longer. Maybe if we lived in a different home where we had a large yard where she could run free. It is our hope, our deepest prayer, that our little Molly is now running free with
Monty
.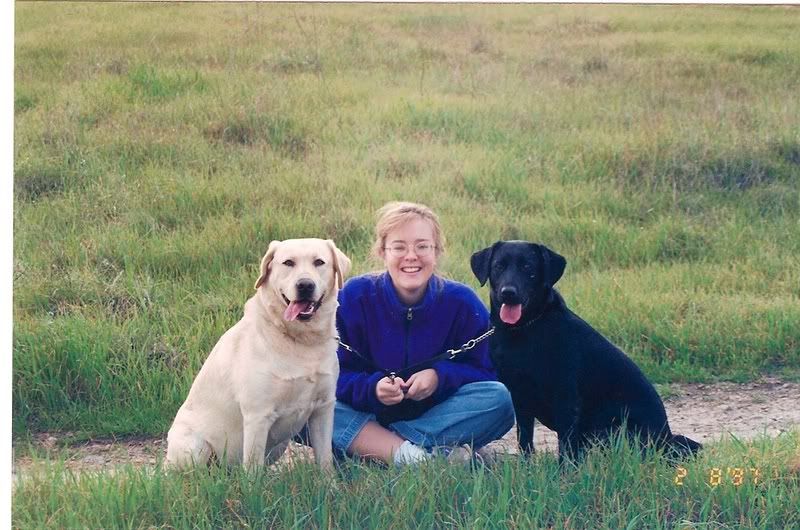 I really miss my girl.