I had planned to write about something else, today.
I had planned to tell you about this most awesome thing that has come in to my life and now that I have it, I can't imagine how I lived with out it, and why haven't I had one of these things years ago? But, I'm waiting for some thing to happen
before
I write about
that
particular thing, so hopefully
that
will happen soon and until it does, I'm going to instead share the love that we have for bubbles. In my humble opinion, bubbles are as much a part of childhood - as riding on carnival boats.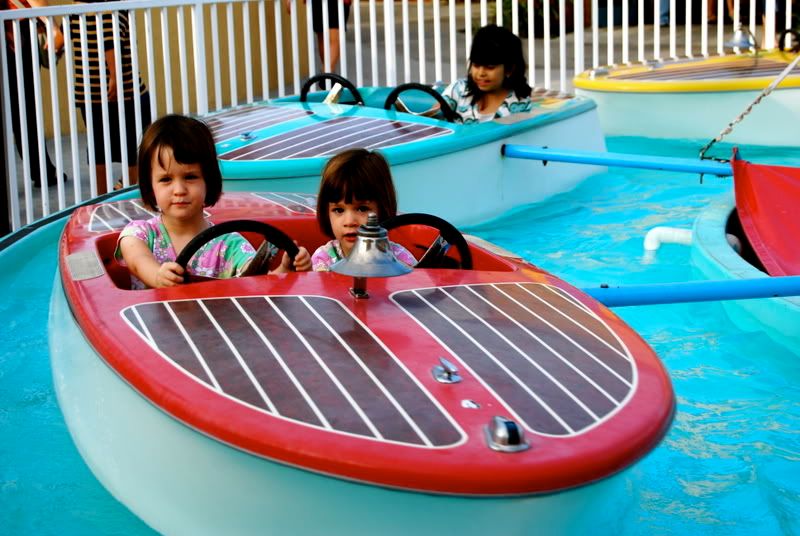 I love bubbles.
But unfortunately, having the ability to successfully extract a bubble wand from a wide-mouth bubble jar when you are 2 (or 3) or 37-years old, can be rather messy and horribly frustrating.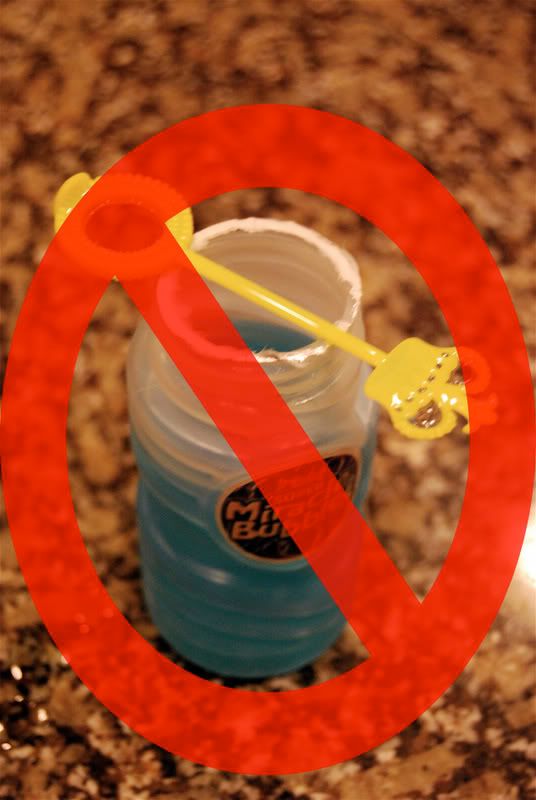 So whenever I found
these
bubble tumblers from Target and I bought one for each of the kids, we now happily and
neatly
blow bubbles all the time. The beauty of
these
bubble tumblers is that if they are tipped, the bubble solution doesn't spill out as it would from a traditional bubble cup.
Which means, little kids can actually have fun blowing bubbles - or licking the wand (as the case may be) - and parents don't have bouts of lunacy because they watch a gallon of bubble solution wasted for less than two minutes of play, while their children are crying that they! want! more!
Call me simple, but these ingenious tumblers have transformed my life. Or at a minimum, afforded us the opportunity to wholeheartedly enjoy at least 15 minutes of bubble play, several times a week.
A mother of three-year-old triplets having a quarter of an hour of happy play while at home, several times a week?
That's a
very
good thing.