I've received several e-mails from people, and a few phone calls, wondering what prompted a triple time out on Monday.
Here's a photo sequence. Be sure to notice who is in the background, observing every move his sister makes. Not shown in this photo is another
little monkey
, standing behind me.
Also, observing every move her sister makes...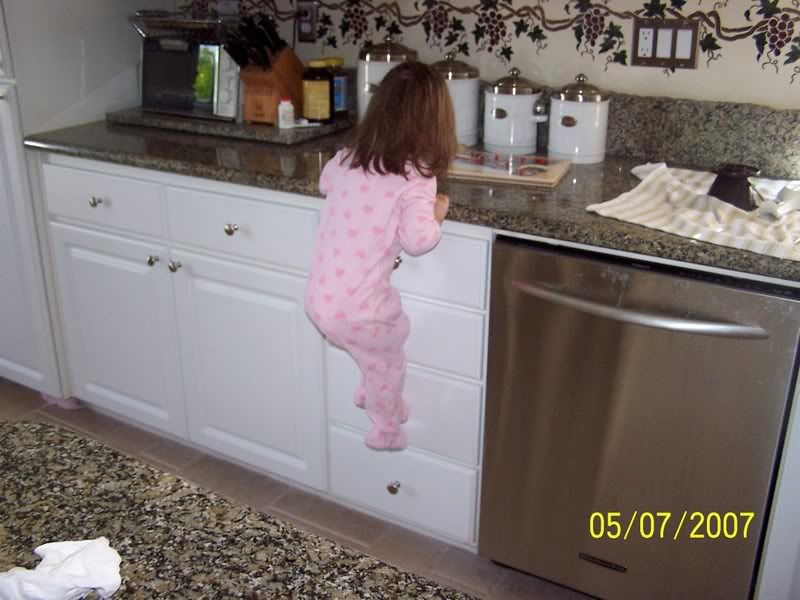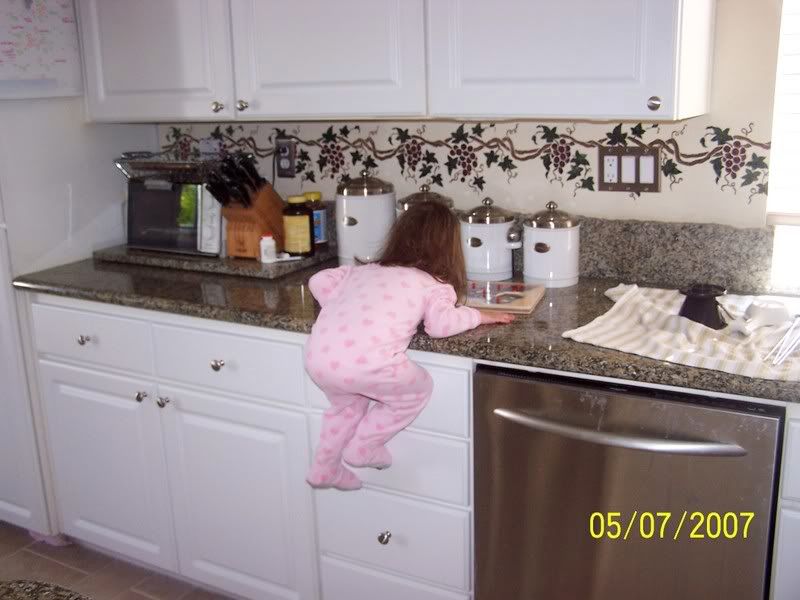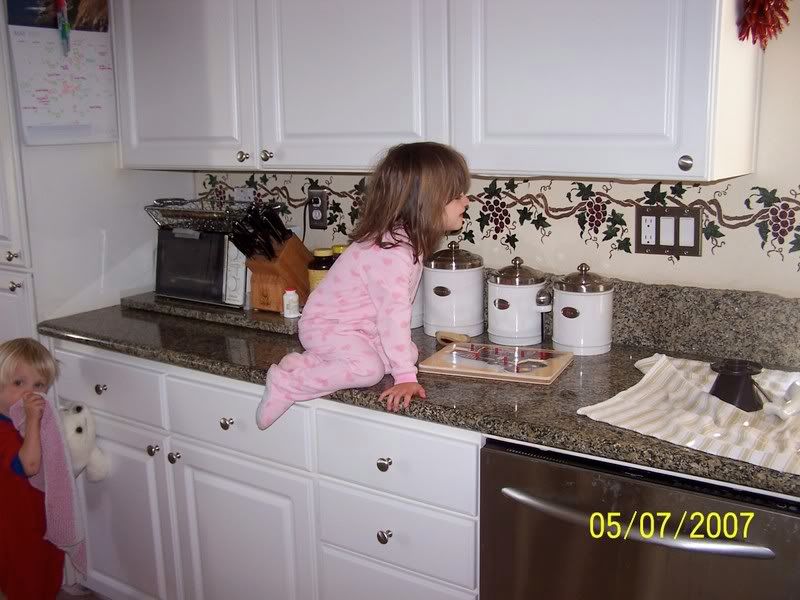 Thanks to Elizabeth, all three of them have learned this trick, hence prompting the triple time out. Once I got everyone dressed for the day, I went to drop off a load of laundry 15 feet away. When I came back, they were perched on the counter smiling and yelling "CHEEEESE!!!"
I then proceeded to pluck them off the counter no less than four times over the next hour. In hindsight, I was surely sending a mixed signal when I pulled out my camera to take a picture of Elizabeth, the first time she tried this, all the while telling her "There is absolutely
NO
climbing on the counters to turn the garbage disposal on!!"
And I wonder.
What happened to my 3-pound preemies?