Although the children have started to enjoy their Tuesday morning dance class ... they haven't grasped the concept of their Thursday afternoon arts and crafts class.
I'm so glad that I paid $42.00 per child for this particular class. Because while the kids are playing "Lemonade" Charlie and I have ample opportunity to practice coloring in the lines, using a glue stick and cutting paper with rounded scissors.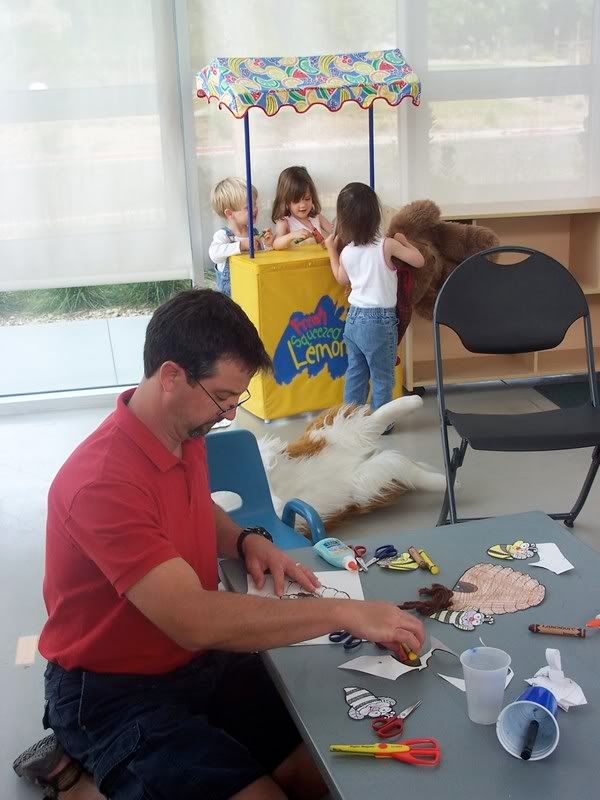 Today, in class,
*we*
made a beehive mobile. The children's contribution was to carry the completed craft to our car. By the time we walked the 25 feet, all of the bees were pulled off and William had partially consumed the hive.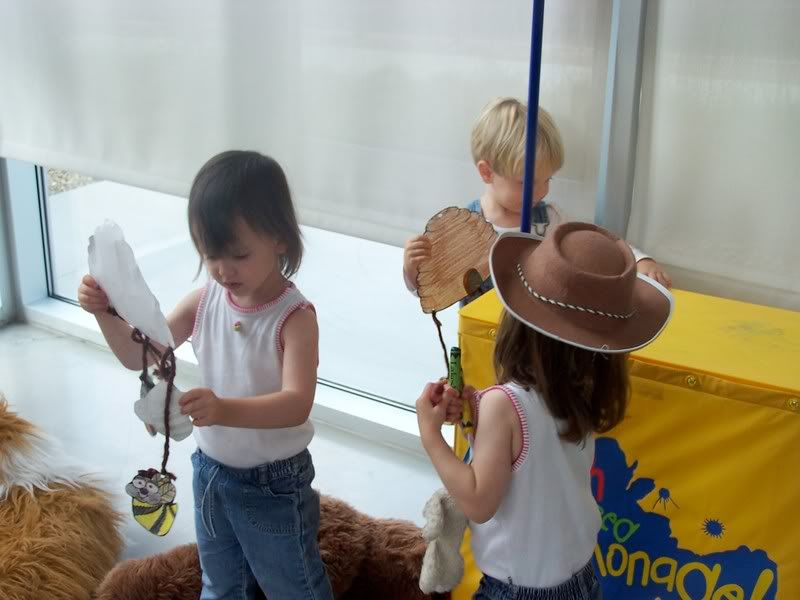 Lesson learned: Two and a half is a little young for an arts and crafts class. And since Charlie and I already know how to color in the lines, use a glue stick and cut with rounded scissors - we just might skip this class next "semester".


Following our class, we went out for dinner. Because after hand washing every spoon, fork, knife, glass, bowl, cup, pot, pan and casserole dish in this house over the past week and a half ... we decided that eating out would be a nice break.

And it was.
Once we were able to keep the children distracted by telling them to look out the window for elephants. When they didn't see elephants in the parking lot, we suggested they look up in the sky. Remember ... Dumbo can FLY.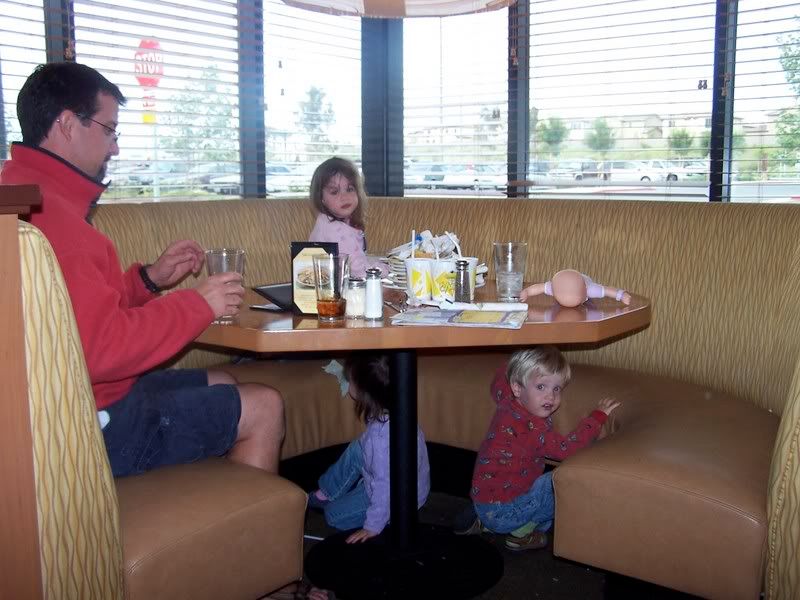 Lesson learned: When the novelty of crayons and a kid's menu wear off ... eating out with small children is a lot more enjoyable when you send them on a mission to find something.

Anything.

Even if it means having to ignore the stares of fellow diners that seem to think having your toddler look for Barney under the table is cruel.