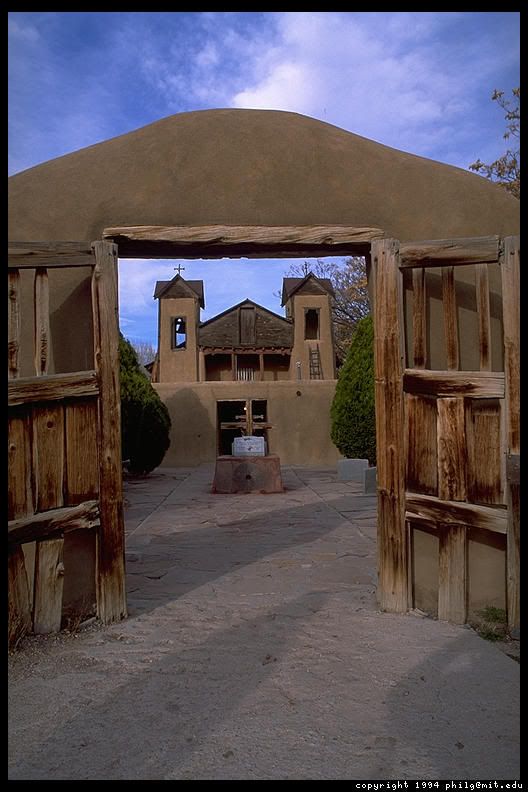 The good news is ... I arrived safely in New Mexico.
The bad news is ... for the plane ride here, they wouldn't let me bring my 10.5-inch metal knitting needles on board. (The nerve of 'em!). That posed a bit of a problem because without having something to occupy my mind while *cruising* at 32,000-feet above the surface of the earth ... I'd be wringing my hands and sweating all over the person next to me, while chanting "I don't want to die. I don't want to die." Rather than have a freak-out session on the plane, I browsed the airport shops looking for something to keep me distracted.
The good news is ... what I found in the airport shop to help keep my mind elsewhere, was probably one of the most awesome books I've ever read. I started this 300+ page novel on Monday morning, and I finished it Monday night. If you haven't yet read "Kite Runner" by Dr. Khaled Hosseini, I highly,
highly
recommend it. This book was a rare find. It held a story that I couldn't stop reading once I started ... and once finished - haven't been able to stop thinking about, since.
The bad news is ... I have to fly, again, tomorrow. And I don't have a good book to read.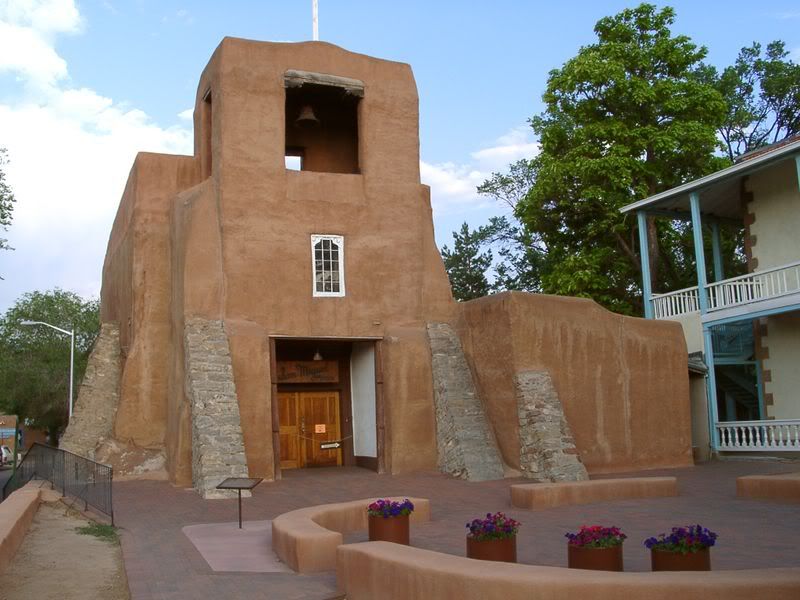 But here's some more good news: Ever since I've been on the ground, this has been a wonderfully, relaxing trip. New Mexico is a
beautiful
place. My team meeting is in Santa Fe, the oldest capital city in the United States. Santa Fe, founded in 1598, is located at an elevation of about 7,000-feet, in the high desert foothills of the Rocky Mountains. The oldest church in America, San Miguel Chapel, which was built in 1610, is located in downtown Santa Fe. There is a very large Catholic population in the region and I've never in my life seen so many crucifixes with Jesus. Never. Ever.
Green vegetation, bright blue skies, and red sandstone are all that meets the eye when you look around. (And crucifixes with Jesus.) The architecture is southwestern Spanish and the food is muy bueno, caliente!
What I really love about this part of the country is the art. There are artists, everywhere. The local Indians (Native Americans? I'm sorry - I have no idea what's the PC term, here) sell their handcrafted silver and turquoise jewelry, weaving, pottery and paintings at various shops in the area. Add to the beautiful visual aspect of New Mexico, there are an abundance of aspiring musicians. Every night this week, there has been a different band playing in the town square. It's quite a sight to see the large crowds of cowboy hatted townfolk doing the two-step. I almost,
almost
... bought the kids matching leather tassled pajamas tonight ... but came to my senses when I realized that they would probably outgrow $90.00 worth of PJ's in less than two months.
So while I've been "working" in Santa Fe ... Charlie, my mom and Jim have been holding down the fort. From what I gather every time I call home and hear laughter resonating through the house, everyone is doing just fine in my absence. They have been eating up a storm, Elizabeth has dodged Roseola, and my mother has everything perfectly under control - during the few hours a day Charlie pops in to the office.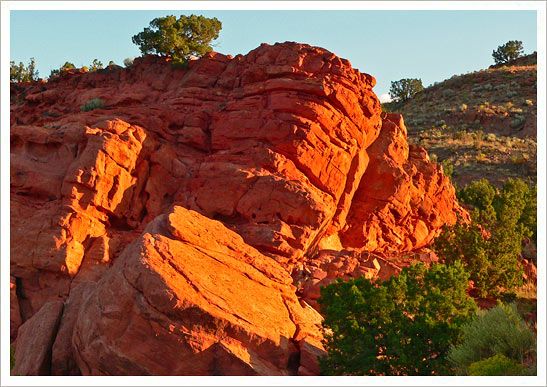 I've learned that the baby gates have come down and the babies, apparently, are wearing only diapers during the day.
Wha...?
Charlie told me that my mom smothers them in sunscreen and then sets them loose running around the backyard.
In. Their. Diapers.
When I first heard this nugget of information, I told Charlie "You've got to be kidding me! What's next?! Is our pickup truck on cinder blocks in the front yard next to our broken down refrigerator, while Molly's chasing 'possums?!"
Since I'm 800-miles away from home and unable to intervene ... I'm pondering the logic to forgo clothing and keep babies in only their diaper during the hot summer months. Like many ideas my well-intentioned and highly experienced mother has
implemented
proposed with our children ... and which have absolutely appaled me at first ... I'm starting to see the benefit in her line of thought.
Think of the time I could save
- if I didn't have to do laundry during the day.


T
hink of the money I could save
- if I didn't have to buy three items of every article of clothing.
I don't need to worry about bibs any more
- after eating, they can run through the sprinkler in the back yard and - presto! - clean kids.
To live this carefree and somewhat Appalachian lifestyle ... all I need is diapers.
Some cinder blocks for the truck.
And a flask of moonshine.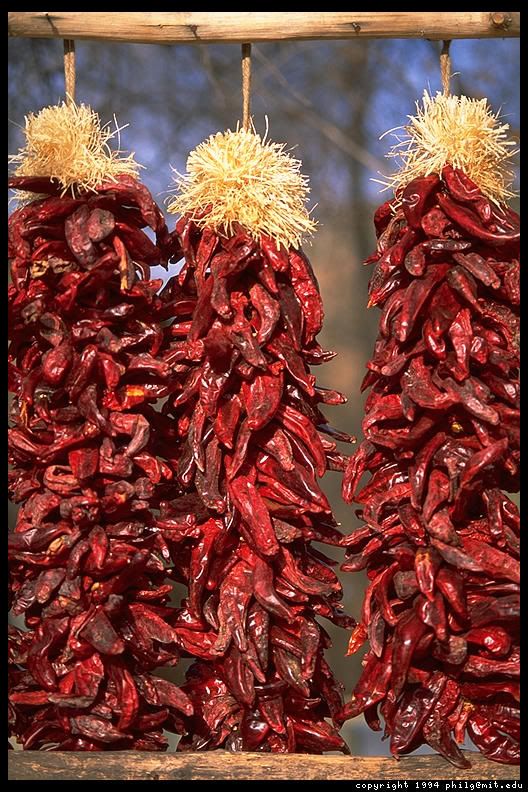 I also learned that when my mom went to go check her e-mail, the keyboard was defunct. Flipping it over to verify it was plugged in properly, she was greeted by a trickle of tea.
Yeah. That'd have to be my fault. After four days away, the keyboard hasn't dried out the way I'd hoped it would.
I'm thankful once again, for my mom and Jim who dropped everything to come out and help with the kids. I hope that they've had as good of a time - as I know the babies have.
Running around the yard.
In their diapers.
Isn't this the stuff memories are made of?
I can unabashedly say, the break has been nice. There's a certain peace that comes when you don't have to worry about three children that might do something to endanger their life, their siblings life, the dogs life, and/or make an absolute mess at your feet.
As much as I've enjoyed the tranquility of a week nestled in the mountains of Santa Fe, I'm excited to get home and see everybody. Especially when I heard that the kids are now "kissing" on demand. Charlie told me that asking for, and receiving, a kiss on the cheek from Carolyn has been the highlight of his entire week. The guacamole was great; the sights were spectacular; the music was heavenly; the churches were magical. But arriving safely on the ground tomorrow, and being greeted by my family ...
that
will most definitely, be the highlight of my week.
Now let's just hope I can find another good book at the airport gift shop ...