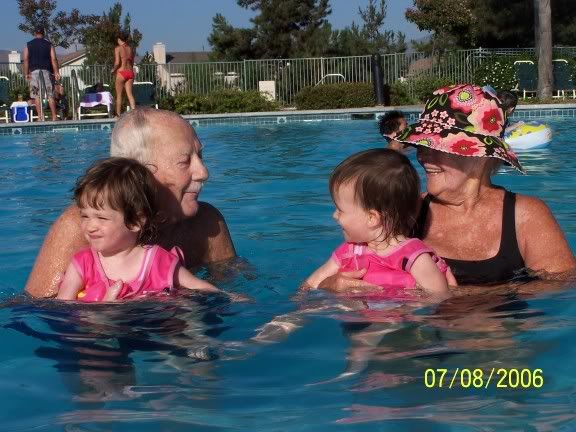 My Mom and Jim flew home to South Carolina early this morning.
Although I didn't cry saying good bye to Mom (which I
always
do), my lack of tears had a lot to do with the hour.
I wasn't completely awake at 4:45 AM ... and saying goodbye seemed like a dream.
After dropping them off at the airport, I drove home, crawled back in to bed and fell asleep for another two hours.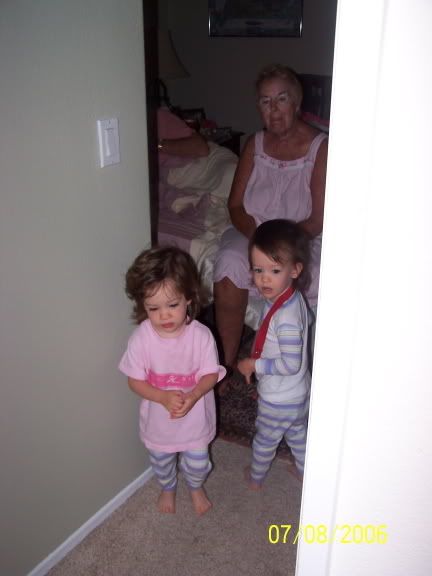 When I woke up again ... it dawned on me that Mom and Jim really
were
gone.
The house seemed eerily empty.
We brought the babies out of the nursery and they cruised through all of the rooms with their little hands turned up like they were looking for something.
Or
someone
.
I am from a large family. As the youngest of 7... with 40+ first cousins on my mother's side alone, I was always surrounded by family growing up.
They lived in the same house, same town, same state. At a minimum - our family lived in the same "region" of the country.
Charlie is also from a large family... albeit, not quite as large as my Irish Catholic cavalry.
When I moved to California to go to college, I left behind the majority of my family - who are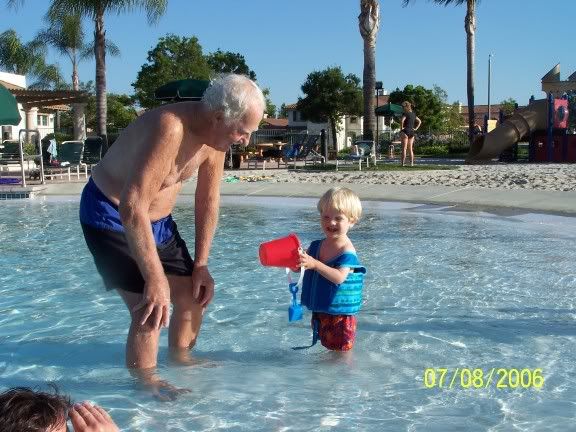 scattered from Massachusetts to South Carolina.
When Charlie and I were married and moved to Southern California for graduate school, we left behind the majority of his family - who are in Northern California, an 8-hour drive away.
Our time in Southern California was intended to be "temporary".
Once we graduated with our masters ... we would make a move to be closer to family, again.
That was 12 years ago.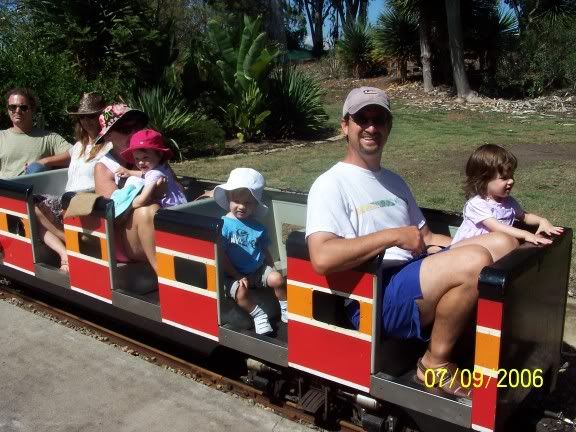 Along the way we bought a house ... started our careers ... made friends ... put down roots.
It's always been in the back of our minds that we would like to be closer to family, because we vaguely remember the sensation and security of having relatives nearby.
Whenever we are near family - we are reminded how nice it would be to live close to them. And then time goes by ... and we slowly forget.
Since our babies have come in to our lives - our world has changed a lot. We are in a routine.
There is a rhythm to what we do. We don't get out as much as we once did and we are somewhat isolated from the outside world.
But after spending two weeks with my Mom and Jim, we had a taste of what it might be like to live close to family ... what it might be like to be part of a "Village."
Some of the things that we experienced
during these past
two week include:


Taking down
all
of the baby gates.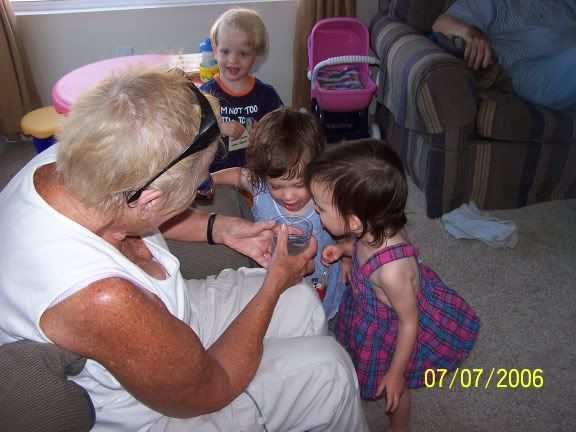 Babies wearing training pants (that'll be a separate post!).
Bright red polish on baby toenails.
Water dripping from the hose for hours on end, every day.
Water on the slide for fast rides.
Drinking ice-cold lemonade from "big" cups.
Enjoying ice cream cones every afternoon.
Rides on the merry-go-round and toy train.
Splashing at Dolphin Beach.
Seeing the love in Mom & Jim's eyes, and hearing their laughter.
Every. Single. Day.
Some of the things that Mom and Jim experienced during the past two weeks include:


Being awoken by a herd of 21-month olds storming in to their bedroom.
Witnessing the demolition of a nursery in less than five minutes.
Seeing spots after riding on the merry-go-round.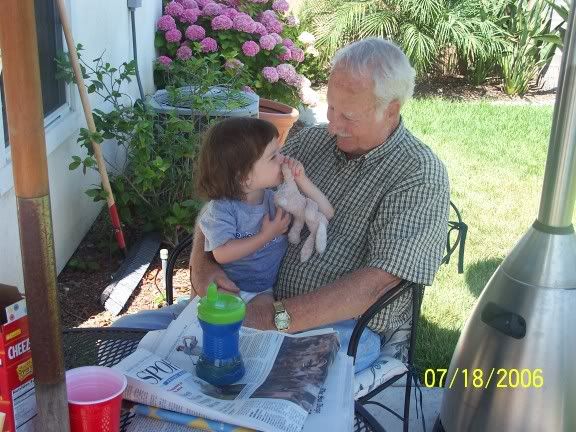 Having their eyes, nose and ears constantly poked by thirty curious fingers.
Repeating ~ or hearing ~ at least 100 times a day "No biting. Be gentle!"
Prying eyeglasses and sunglasses out of six chubby hands.
Instant destruction of the daily newspaper whenever left in the wrong spot.
Prying remote controls and telephones out of six chubby hands.
Sharing each item of food and beverage with three little children that insist on touching everything BEFORE consuming.
Waking up to a house full of baby babble and laughter.
Every. Single. Day.
Now that Mom and Jim are gone ... Charlie and I once again, have the full responsibility of taking care of three babies all by ourselves.
Two weeks ago, we had forgotten what it was like to be close to family ... what it felt like to be part of a "Village." Now, we've been reminded.
After having a taste of what living near family would be like, suddenly, being the parents of toddler triplets seems like a daunting task.
After a mere three hours of them flying home, we all miss Mom and Jim.
That's when the tears started.
That's also when we put all the baby gates back up.