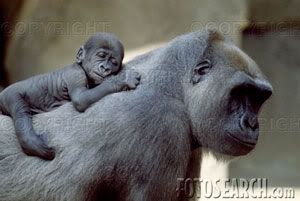 A few years ago, Charlie was hospitalized for what everyone thought was a ruptured disk in his back. Fortunately, it turned out to be a severe muscle strain which did not require surgery. Since that time ... he has religiously performed yoga and stretching exercises
every
morning.
The upside ... Charlie's back is stronger than it's ever been.
The downside ... I don't know how much longer Charlie's back will hold up with 80 pounds of children on it.
The backside ... something I caught a glimpse of when William slid off and trying mightily to stay on, grabbed Charlie's pajama bottoms. I was relieved to see that I'm not the only one afflicted by
clothing mishaps
.
These photos were taken at 8:30 this morning. Really, it's no wonder we're exhausted by noon.
It's also no wonder I write
Odes
to Charlie.