So, I'm taking a break from decorating my husband's birthday cake (German chocolate if you must know) to see how my fellow fitness friends are doing and ... and ... where are you?

Are you there?
Do you need to have an incentive to not let the remnant Halloween candy and darkness that settles early upon the land turn you in to a hibernatory* creature?
(*According to Webster, that's not a word. But it should be.)
Alright then. Another shuffle it is. I would offer something up new and different ... like a sleek triathlon watch ... but honestly? I think that having good tunage** is more important than knowing what time it is.
(**Also not a word recognized by Webster. Really should be).
Leave me a comment telling me what your goals will be to get you through the holidays and then, leave me a comment every Wednesday from now until the end of the year as to how you are doing towards those goals.
You have seven weeks. The winner of a new iPod shuffle will be announced on Wednesday, December 31. New Years Eve.
If you don't want to leave me a comment on your physical goals, please wish my husband a happy birthday. He's feeling a little sad that not a single person in his family has called today.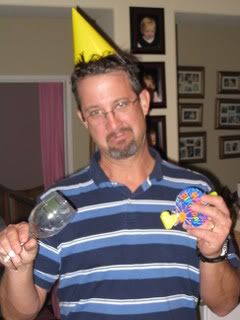 Or maybe he's sad because we're out of wine.