We are staying in a great hotel in downtown London, Ontario. We are beyond thrilled that we are able to stay in the same location for the next three nights because packing up and moving every day tends to be a bit exhausting. And we were getting some strange looks from our potty seat dangling from a luggage rack.
It is Canada Day this coming Monday, so all the bars around our hotel are completely packed. From my window, I can see people chugging brew, while I sit here wishing that my children who are still on California time would go to sleep before midnight.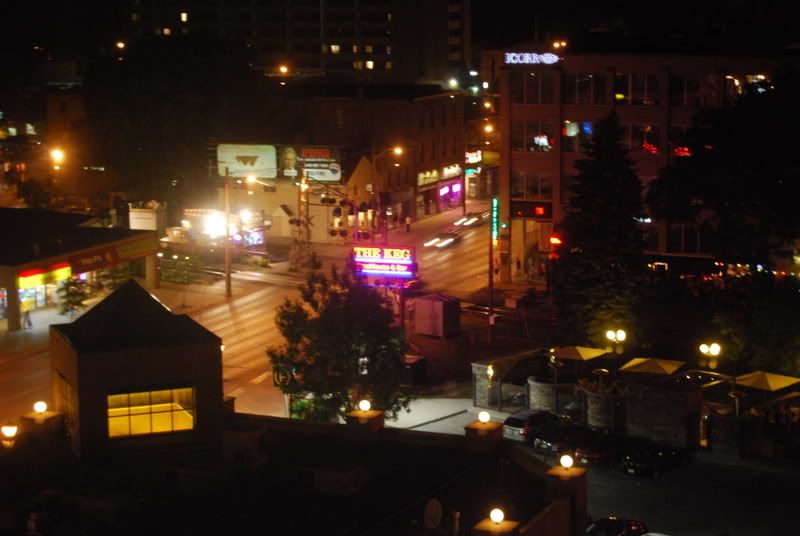 O, Canada.
How I wish I was down there drinking a beer to honor honour you instead of sitting in a hotel room listening to my almost one-year old SCREAM while my three-year-olds keep telling each other "SHH! You go SWEEP!" "NO!! YOU go SWEEP!!"
It's been another fun filled day. One of Charlie's brothers and his sister flew in from California and are in town for the induction ceremony tomorrow, and we all met up at Aunt Betty's house this afternoon.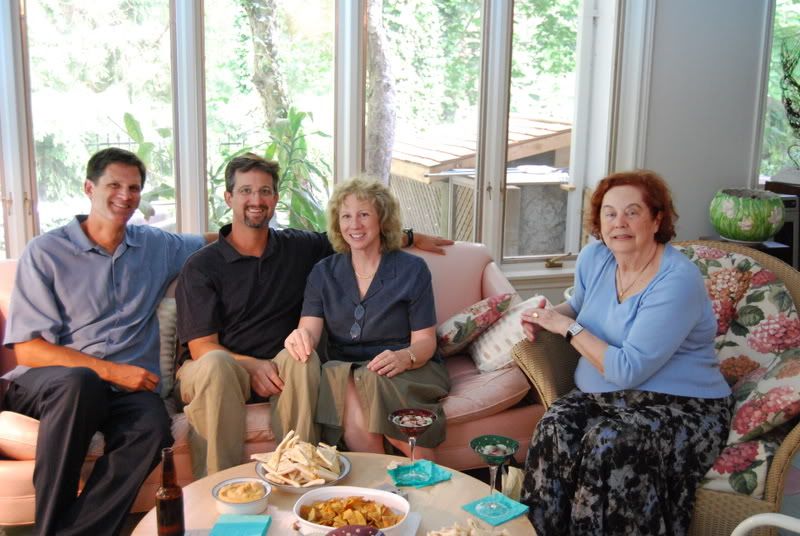 The kids had a great time playing in her swimming pool and an even better time when they were able to have TWO pieces of cake from a party Aunt Betty threw for all the friends and family that are in town for the big event.
The children were so wiped out by this afternoon from all the driving, excitement and time change, that the triplets took a three-hour nap in a twin-sized bed in a strange environment...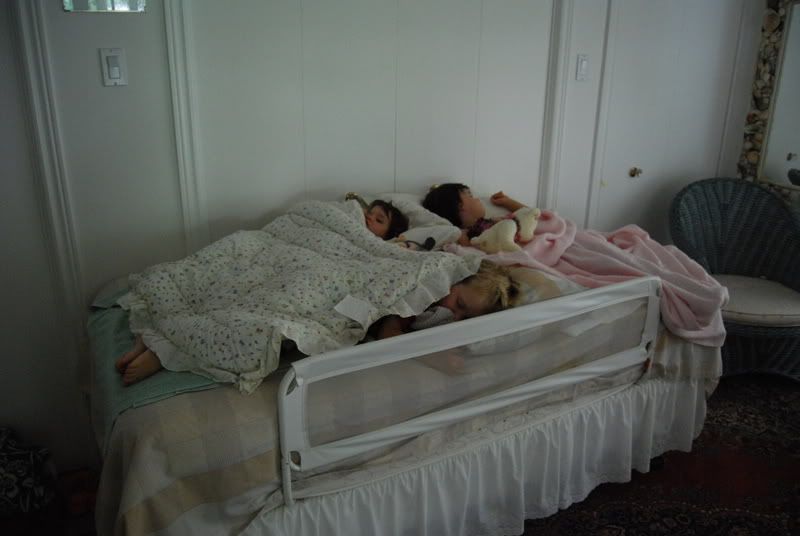 ... and Henry took an almost three-hour nap in a Rubbermaid storage bin.
This just goes to show ... a tired child really will sleep anywhere.