Yesterday we crossed over from Colorado to Nebraska...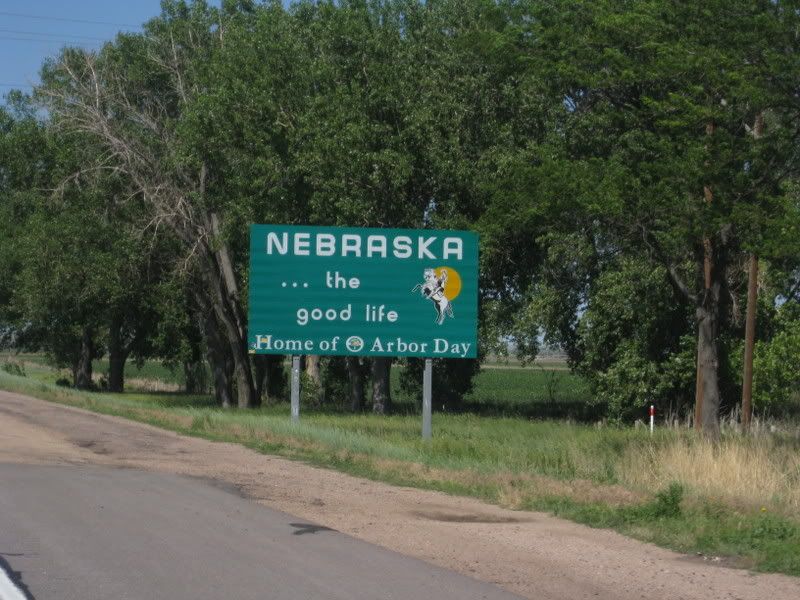 ... under the North Platte Interstate Bridge ...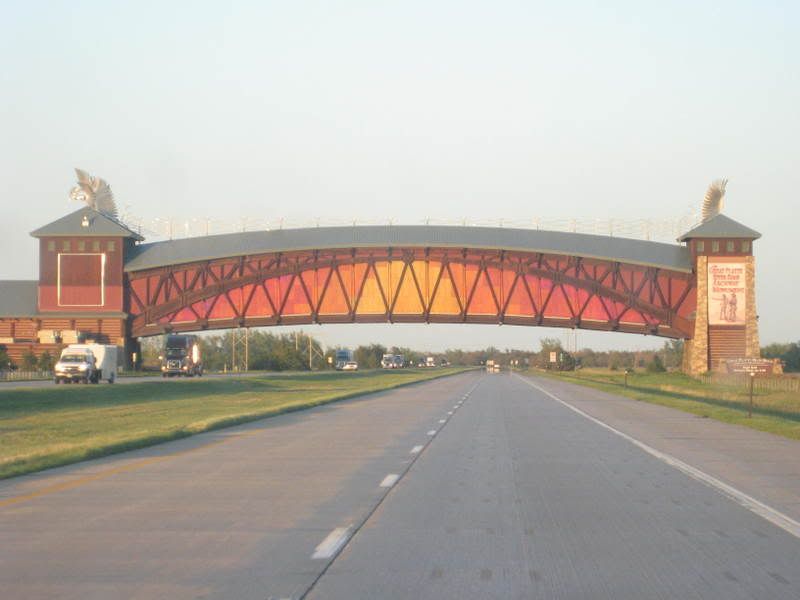 ... and today, we crossed over the Missouri River and in to Iowa.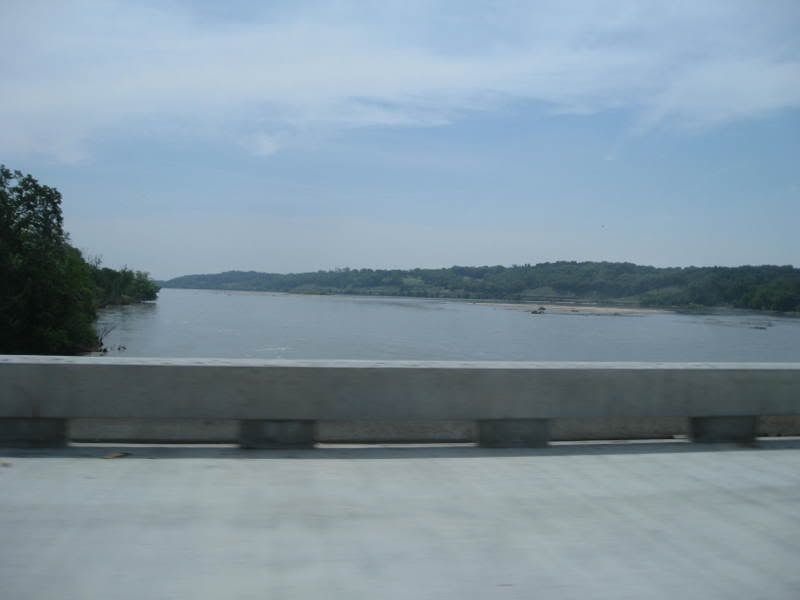 For at least the past 300 miles - probably more like 600 miles - there has been corn and corn and more corn growing alongside the road.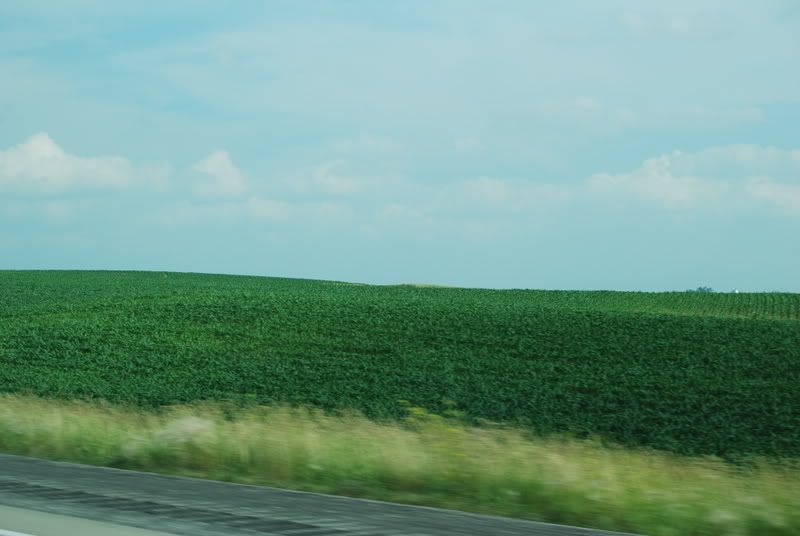 And a few cows.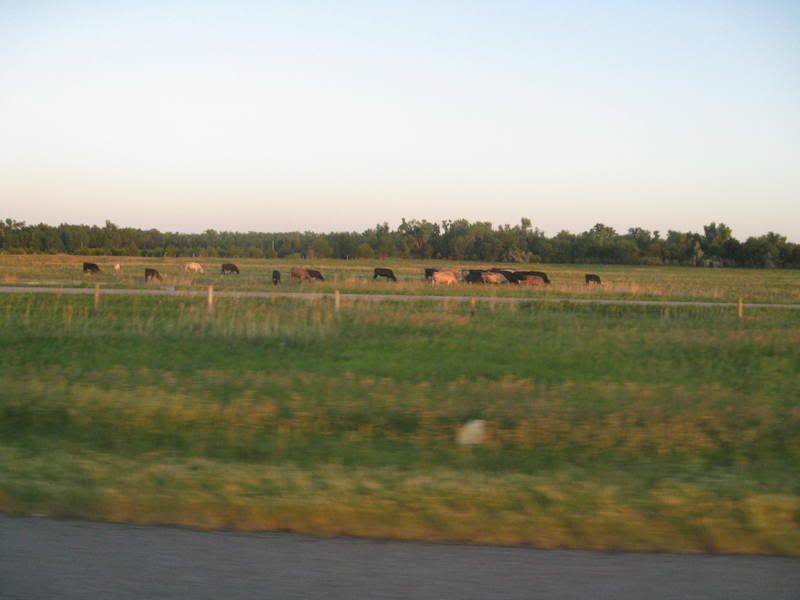 We made a quick stop at the 20th Century Veterans Memorial in North Platte and the kids had a good time climbing all over the statues of various war heroes ...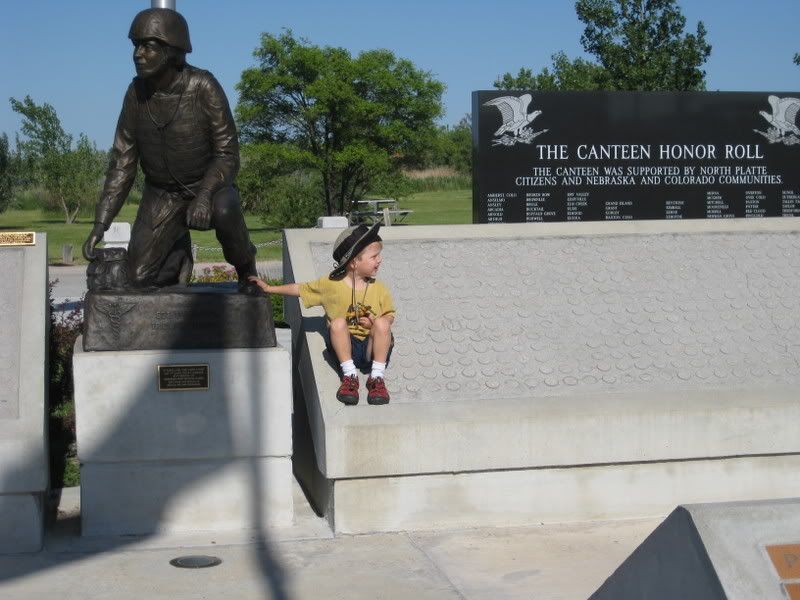 And giving their thanks - in the form of hugs -for the service these men and women have provided to our country.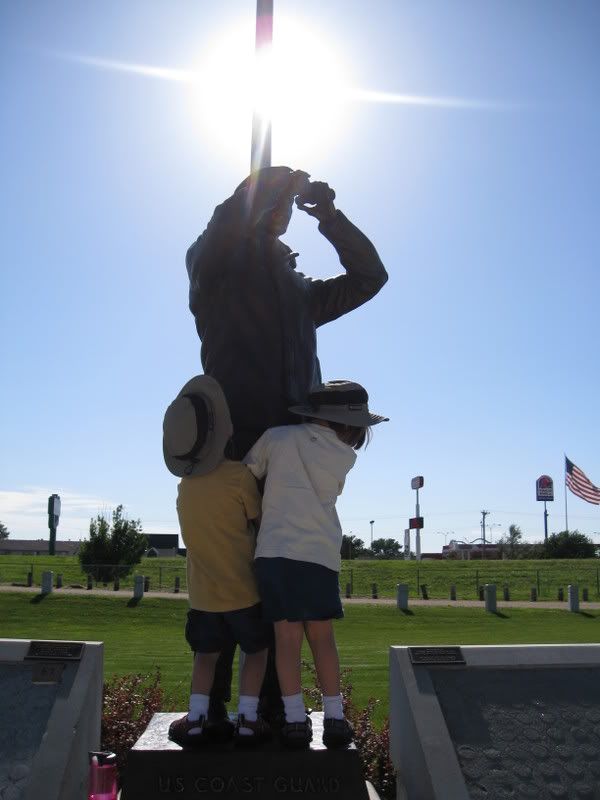 From the desert of Nevada - through the high desert of Utah - and the Rocky Mountains of western Colorado, the plains of eastern Colorado, Nebraska and Iowa, the landscape changes so much. No longer can we see the dramatic geologic outcrops, everything is covered with lush green vegetation.
It is so beautiful.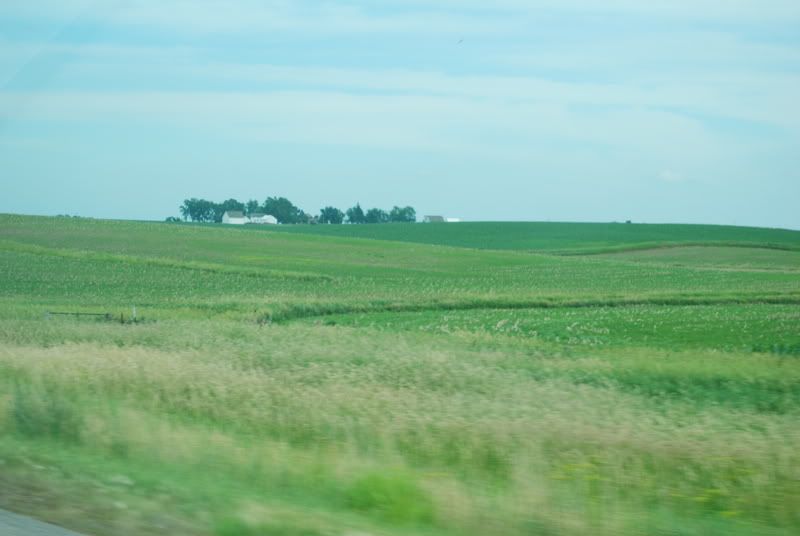 I've never been to Nebraska and Iowa before and I suspected that it would be completely flat. But it isn't. There are rolling hills (covered in corn) and all different types of trees. I told Charlie that I could see living here and he said, "Wait until February." And then when I stepped out of the car and was swarmed with mosquitos, I reconsidered a little bit. But there are lightning bugs here!! I haven't seen those in
years
!! And there are beautiful blackbirds with bright orange flashes on their wings that help to eat the mosquitos. Right??
Where we live in California, we are surrounded by people. Our next door neighbors are no more than 12 feet away. Yet, you drive through the middle of the country and there are vast expanses of land without a single person for miles and miles and miles. It's refreshing.
WE LOVE IT.
When we had to make an emergency potty stop yesterday, we pulled off the Interstate and stopped along some country road, somewhere between Colorado and Nebraska. What was intended to be a two minute potty break turned in to a forty minute break that included an impromptu reorganization of the vehicle. Because OH MY GOSH our minivan has a bad case of car-trip. It's hard to say whether it is dirtier on the outside or the inside.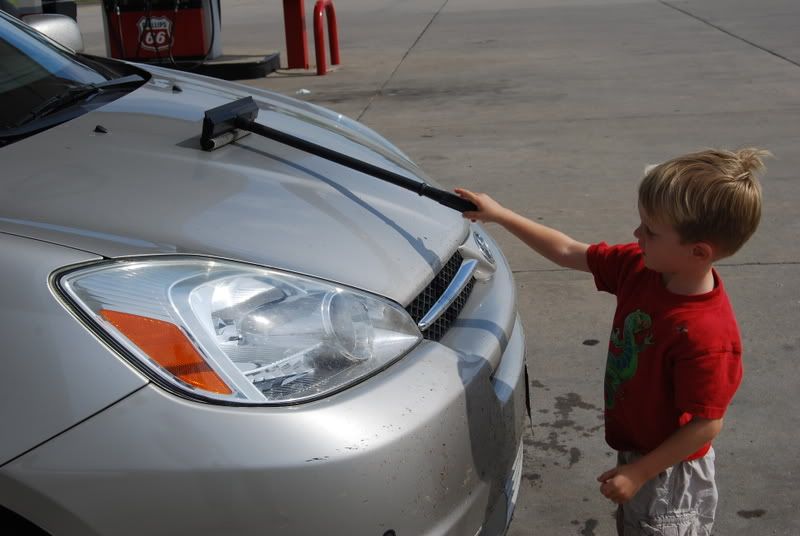 During the time that we were pulled off to the side of the road, two gray haired farmers stopped by to make sure that we didn't need any help. Even when we tried to wave them on, they pulled alongside us in their pickup trucks, rolled their windows down, tipped their cowboy hats and said they just wanted to make sure we were OK.
It's not to say that Californians aren't friendly, I just can't see anyone doing that in San Diego. Infact, a week ago - before we left - I was driving in the fast lane in rush hour traffic north, and passed a vehicle that had broken down. There was a man with a baby in his arms, and a woman 10 feet behind him, walking along the shoulder and no one was stopping to help them.
It is still bothering me now, that I didn't stop. But I was four lanes over and to turn around and drive back would have taken me at least 20 minutes with traffic. Maybe more.
Anyway, I just love how friendly the people are here.
I love the old barns.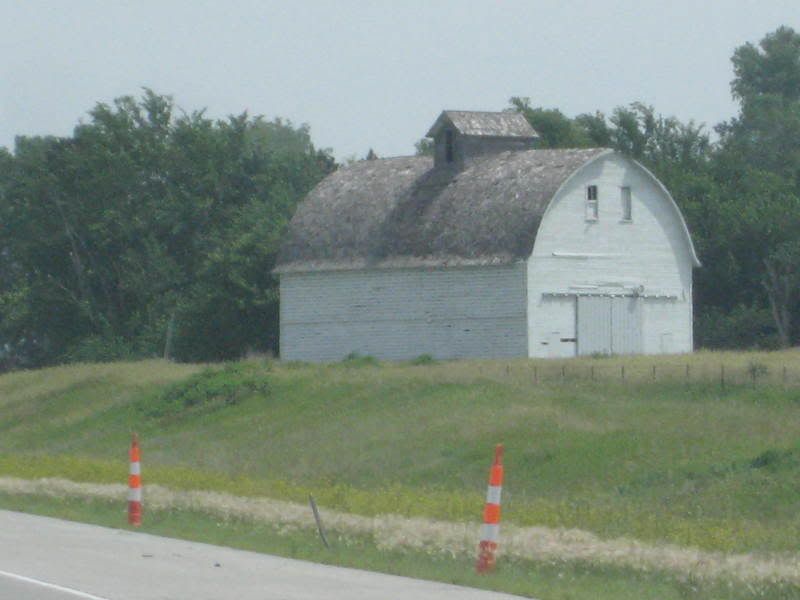 I love all the wide open space.
I could see living here.
So long as we could have unlimited access to a swimming pool (and bug spray), we'd all be happy.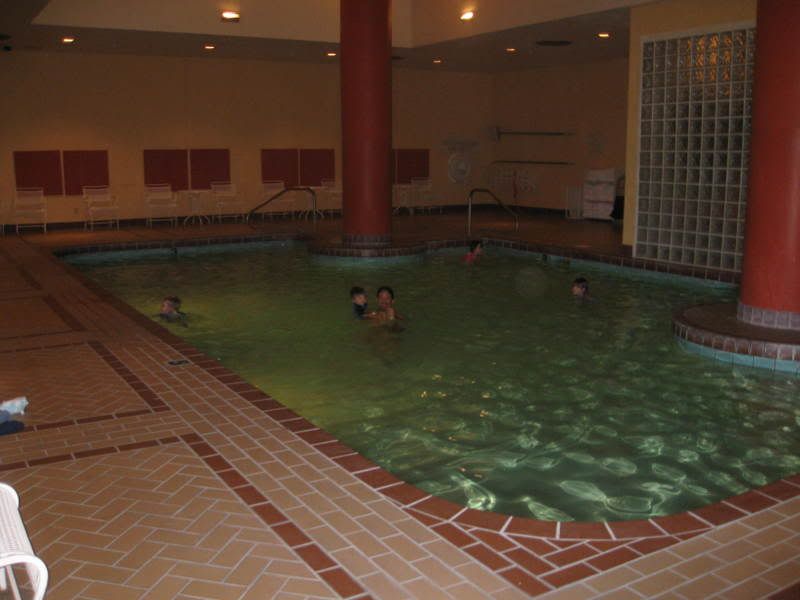 We just crossed over the Mississippi River from Iowa in to Illinois and hope to be in Chicago by tonight. The total driving distance thus far is 2,044 miles and in that time, we've read "The Cat in the Hat" at least 15 times and watched "Toy Story" about the same.