* This post has been edited to reflect my friend
Lorie's
comment. Why
of course
I knew that yesterday was
National Sibling Day
. Just like today, we will be celebrating
Eight Track Tape Day
. Now, if only I could remember where I put "
Meatloaf
"...
*********

Charlie moved William in to his own room again, earlier this week. Between the adjustment with daylight savings time and the excitement of multiple roommates, our children have not been falling asleep until 9 PM, which is approximately
two hours
after we put them to bed.
Tonight, we tucked the kids in to bed at 7 PM. After a half-hour of silence, I heard the girls quietly laughing. When I checked in on them - they had both climbed out of their cribs, with their blankets and dolls in hand, and were sitting next to one another "talking". Although I may not understand everything they say - they have their
own
language and communicate with each other just fine.
I suspect that they might have been discussing the days events - how their dad took them to the zoo and they ate a picnic lunch next to the polar bear exhibit...
Perhaps they were discussing how much they enjoy playing with their new pink scooters that the Easter Bunny brought...
Or perhaps they were discussing that mom is going to get really mad when she sees we've climbed out of our cribs ... yet again. But isn't it FUN to be FREE?!
I like to think that
somewhere
in their toddler dialogue - they were telling each other how awesome it is to have a sister and that they will always be best friends.
It is my hope that the bond between our children grow stronger with time and that William is able to share the same kind of closeness ... with
his
little brother.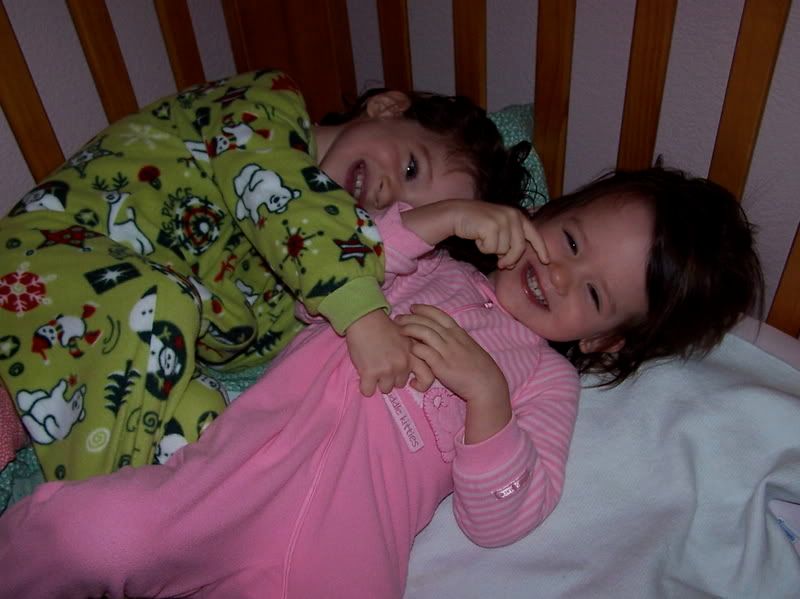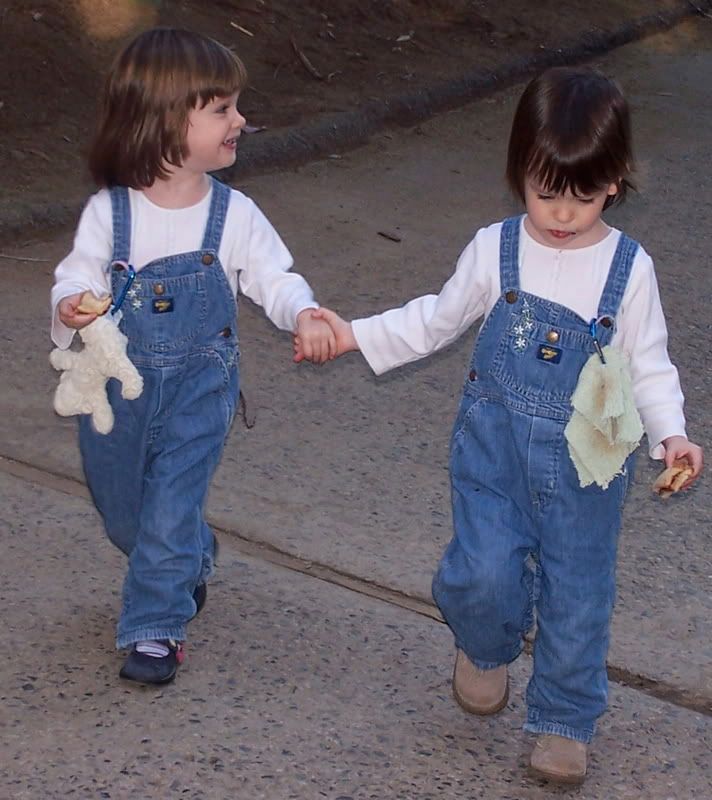 Hold my hand and come with me ... the best of life is yet to be!